Stay clean and green with these eco-friendly hotels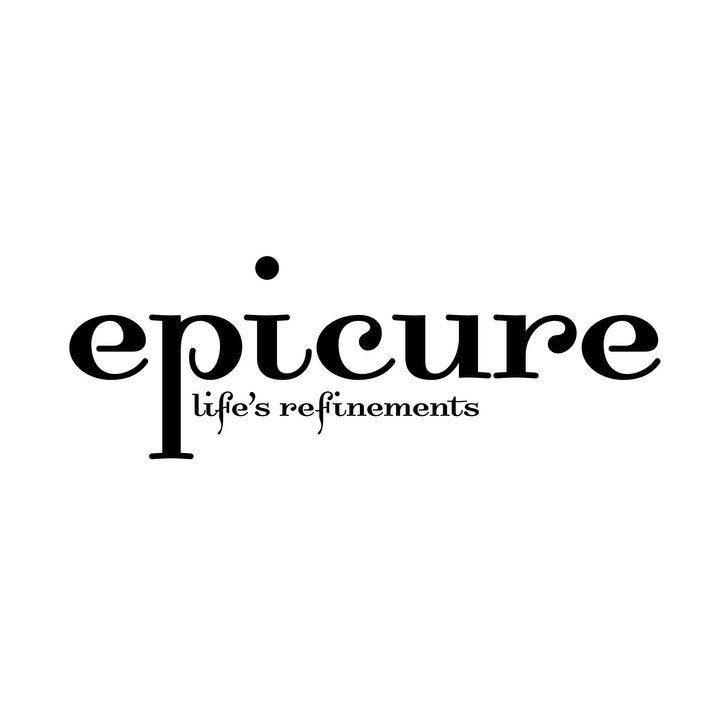 · 26 March 2018
·
Hotels & Resorts
Who says you need to rough it out to be eco-friendly? Here's our list of the best eco-friendly hotels in Tasmania, Ethiopia, Sri Lanka and Indonesia, where you'll have a wild time - but in luxurious settings.
Forget roughing it out – who says eco-friendly hotels have to be uncomfortable? Constructed with sustainable materials, serving regional produce, and reducing their environmental impact are only some of the ways they participate in sustainable tourism. With our list of the best eco-friendly hotels, taking care of the environment on holiday has never been so easy – or luxurious.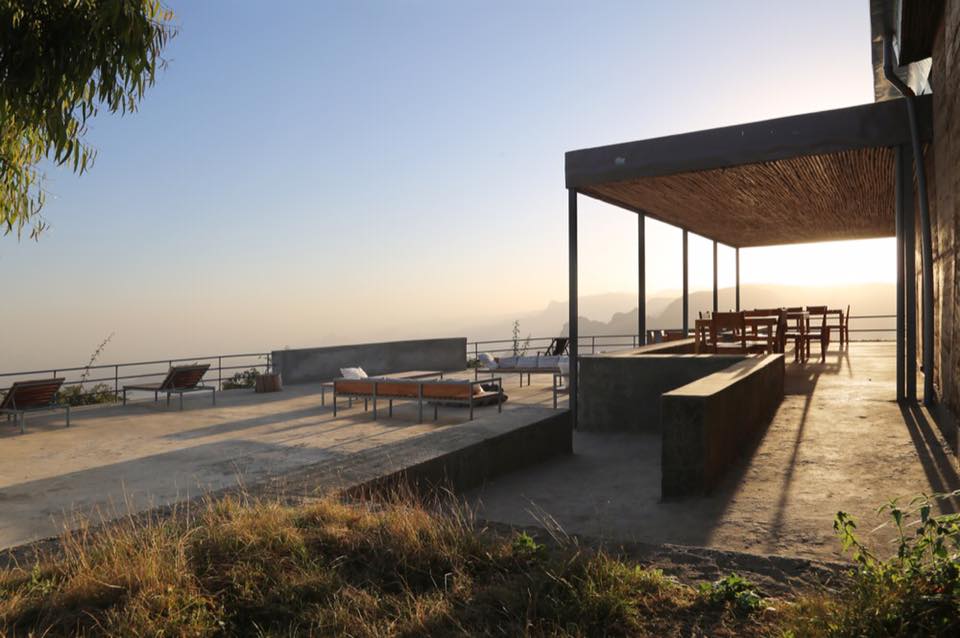 Limalimo Lodge, Ethiopia
Situated in Ethiopia's Simien Mountains, the 12-room Limalimo Lodge has been held to the strictest ecological standards. A minimalist space, it was built by more than 100 people from the surrounding area, to promote sustainable tourism and minimise environmental impact. Case in point, electricity comes from renewable sources; toilet water is treated through an on-site biowaste system; and solar power is used to supplement hot water heating. The lodge also promotes conservation in the Simien Mountains National Park through its conservation fee – funds go toward conservation activities in and around the park.
During your visit to the eco-lodge, soak up the natural beauty that surrounds you by trekking in the Simien Mountains, go bird-watching with the guides, and partake in local activities like the traditional Ethiopian coffee ceremony and injera (Ethiopia flatbread) making. limalimolodge.com Tel: +251 91 877 6499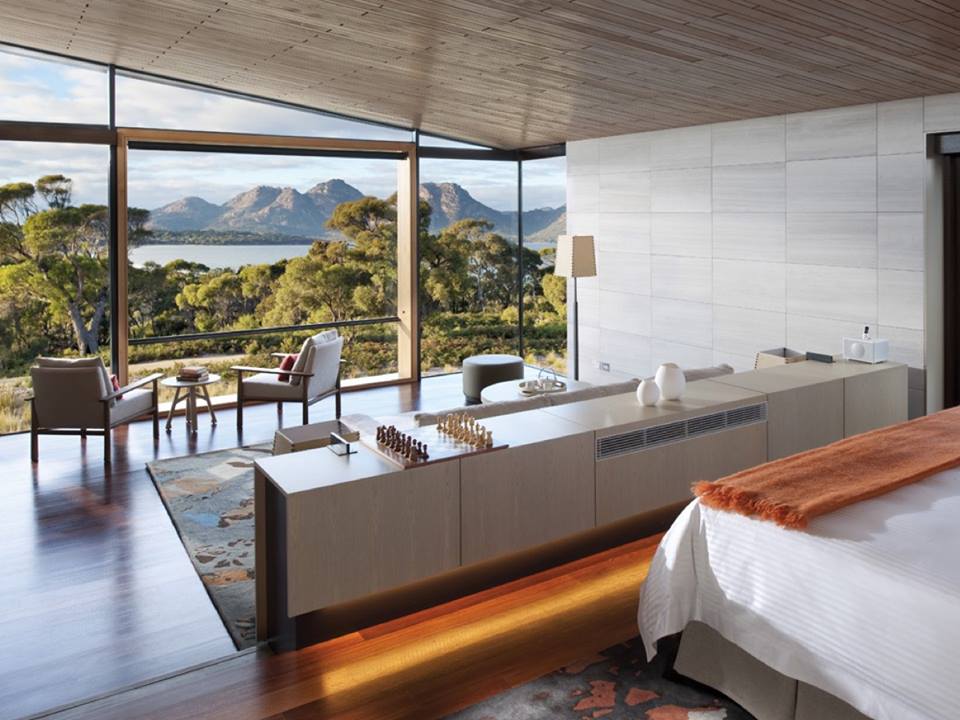 Saffire Freycinet, Tasmania
Tasmania is a wild and diverse frontier on both land and within its coastal waters, and Saffire Freycinet is the perfect complement to this magnificent terrain. Home to 20 intimate suites, the building pays a nod to Mother Earth – with its design reminiscent of a bird taking flight. The roof is constructed out of curved Tasmanian wood, which sits atop huge windows looking out to the low-lying brush and coast. The entire lodge has been built using a framework of environmental sustainability, with the purpose of rejuvenating the area which was damaged by caravan parking and backpackers.
Discover the beauty of Tasmania with their guided tours such as the Tasmanian Devil Experience, where you will pay a visit to their open-range Tasmanian devil enclosure; and the Freycinet Marine Oyster Farm for some juicy Australian oysters. saffire-freycinet.com.au Tel: +61 3 6256 7888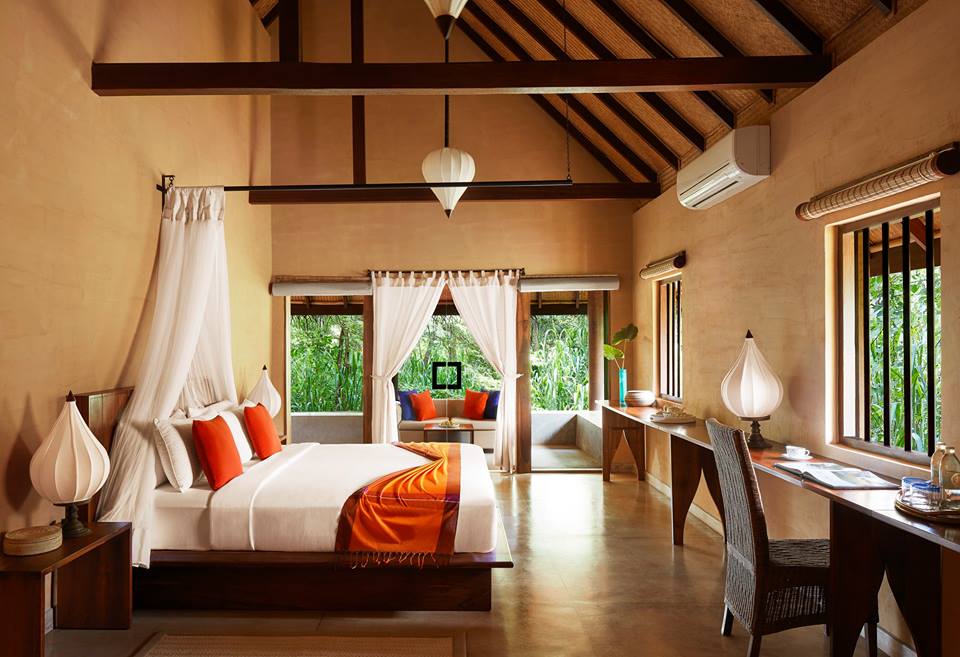 Jetwing Wil Uyana, Sri Lanka
Jetwing Vil Uyana is a family endeavour dating back to the 1970s. The legacy continues with brother and sister, Hiran and Shiromal Cooray, applying a sustainable model that respects the environment without sacrificing comfort. The resort lies within a man-made wetland and nature reserve for hundreds of species of birds, animals and insects. All 36 rooms are made of recycled materials, woven reed walls, and cogon grass for the rooves.
While there, explore the vastness of Sri Lanka's natural surroundings at Sigiriya Rock, a World Heritage Site that holds amazing 5th century palace ruins. jetwinghotels.com/jetwingviluyana Tel: +94 114 709 400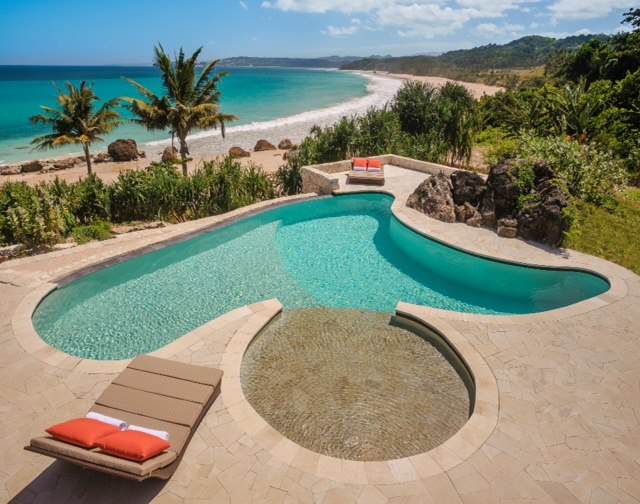 Nihi Sumba Island, Indonesia
Located on the island of Sumba near Indonesia's best surf spot, Nihi Sumba is a place where rugged luxury meets breathtaking natural beauty. With their thatched roofs, all 33 suites and villas are hand-built by Indonesian craftsmen using sustainable materials. Staying true to its eco-friendly stance, Nihi Sumba is committed to being a carbon-neutral resort and is one of the only hotels in the world powered by bio-fuel produced from coconuts at its own bio-diesel factory. The resort is also dedicated to fostering community-based projects through its Sumba Foundation, by establishing access to clean water, creating educational programs and lessening the effects of Malaria. nihi.com Tel: +62 811 3978 550
SHARE