5 chic new hotels to visit in Indonesia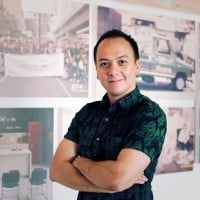 · 29 November 2017
·
Hotels & Resorts
Here are 5 new hotels to visit in Indonesia, from total rejuvenation of the body and soul in Bali, to cosmopolitan comfort in Jakarta, to a luxurious stay off the beaten track in Yogyakarta.
BALI
Alaya Resort Jembawan
A boutique wellness retreat in the heart of Ubud, Alaya Resort Jembawan's secluded location holds the promise of body, mind and spirit rejuvenation. This 37-room property is a healing sanctuary where you are encouraged to slow down, rebalance your diet with healthy, nutritious dishes, and be pampered with a team of in-house experts, including an Ayurvedic doctor and yoga instructor, who will banish any exhaustion from your body.
For a luxurious relaxation experience, you can choose to stay at the Alaya Suite encapsulated by its sophisticated wood and marble interiors, and nature-inspired, chemical-free bath and shower fixtures. Head to Herb Library for a range of filling, guilt-free, healthy plant-based dishes. Want to recreate the dishes? You are invited to join a hands-on cooking class curated by the skilful team of chefs at Alaya Resort Jembawan – perfect for surprising your friends and family with professional meals when you return home.
Alaya Resort Jembawan, Jalan Jembawan, Ubud, Gianyar 80571, Bali, Indonesia.
Tel: (62)361972200/8468925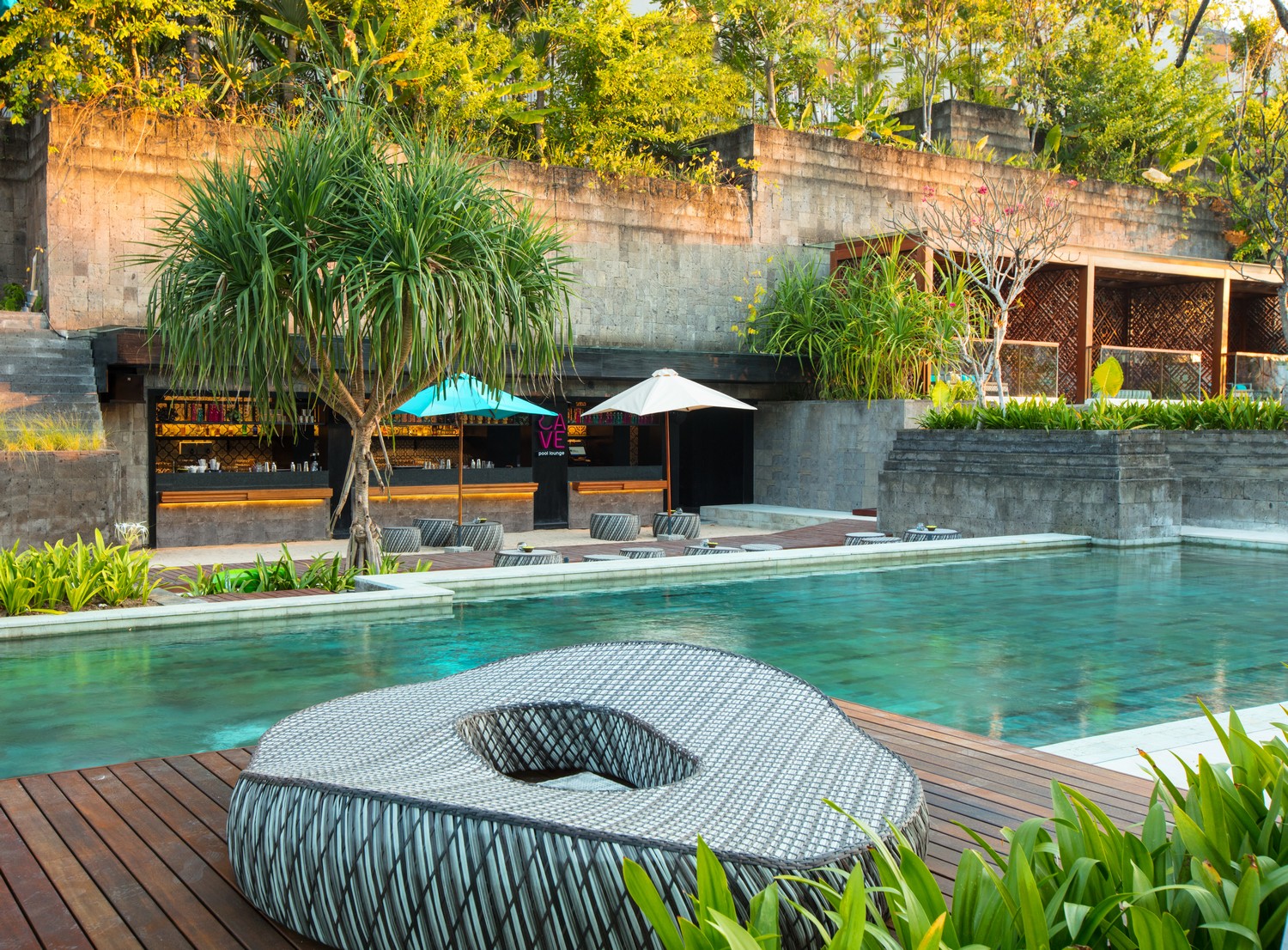 Hotel Indigo Bali Seminyak Beach
The new Hotel Indigo at Seminyak Beach has a mission – to reflect the local culture and community by offering authentic local experiences, intimate service, and modern, Balinese-inspired design. The rooms, suites, and villas are heavily designed to incorporate local tastes, such as geometric patterns carved in wood, Balinese songket weavings decorating the living spaces, as well as art made by local artists.
The hotel offers six dining options, including the open-kitchen Makase, which features Balinese dishes made from fresh local produces in a rustic setting, and Pottery Café, which is the perfect spot to enjoy a cup of local coffee or delicious sandwiches on fine artisanal breads amidst a showcase of local Balinese ceramics. The fun doesn't stop there; you can also learn how these products are crafted in an engaging live workshop and request a customised item as a unique memento to bring home.
Hotel Indigo Bali Seminyak Beach, Jalan Camplung Tanduk, No. 10 Seminyak, Bali, Indonesia.
Tel: (62)3612099999.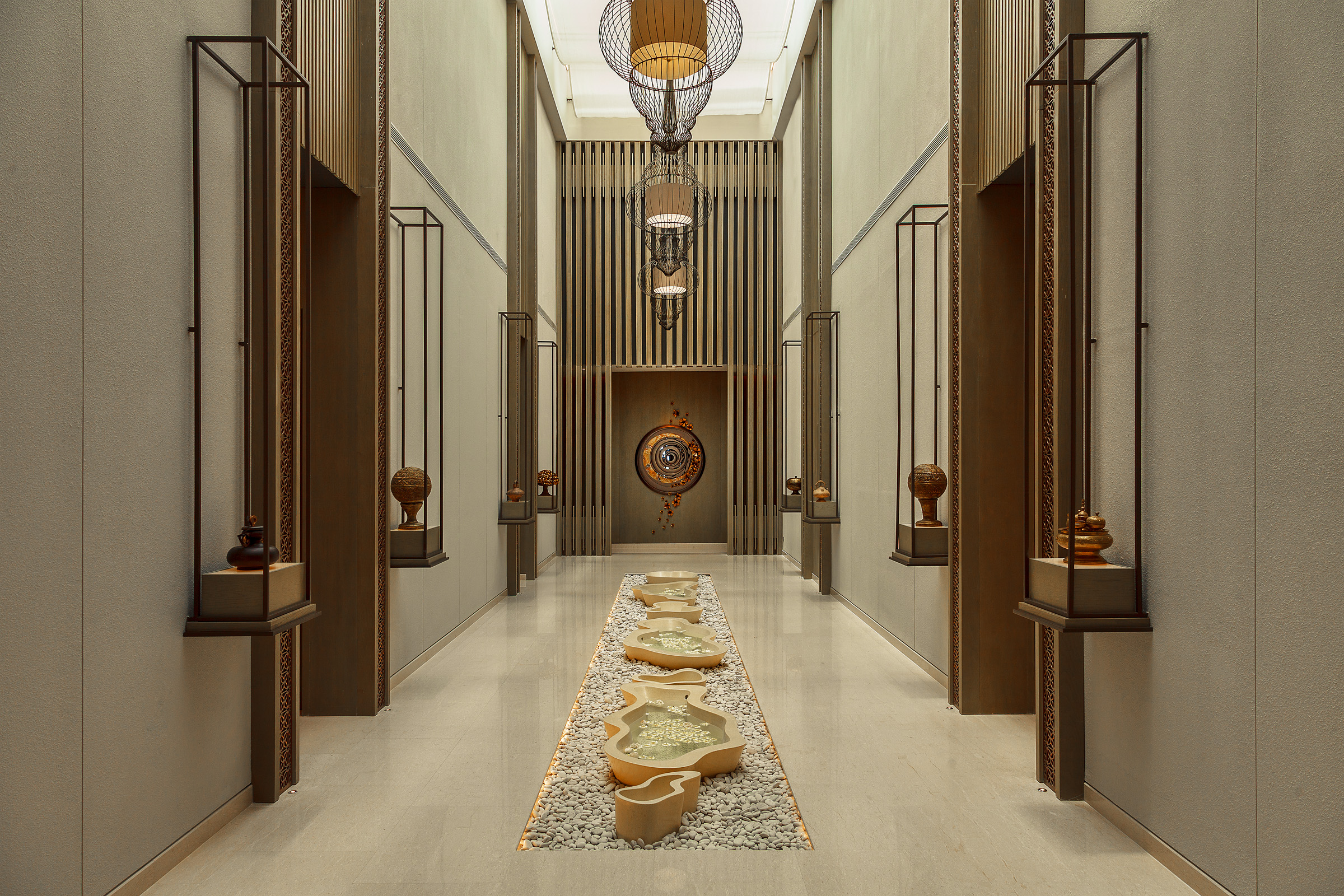 Mövenpick Resort & Spa Jimbaran Bali
Having officially opened its doors early in the year, Mövenpick Resort & Spa Jimbaran Bali is a family-friendly lifestyle resort located just 100 metres from the chic Jimbaran beach. This chill resort offers the definition of island living: five dining destinations to choose from, a 108 sqm outdoor pool surrounded by palm trees, inner peace-inducing treatments by skilled therapists using age-old herbal medicines at Arkipela Spa & Wellness, and Meera Kids Club for the little ones to enjoy their own piece of fun.
A stay in one of the resort's 297 elegantly furnished rooms and suites overlooking Jimbaran Bay and the resort's lush gardens guarantees a blissful experience. The latest addition to the resort's dining destination is its rooftop restaurant Above Eleven Bali, which serves authentic Nikkei cuisine and an impressive list of cocktails amidst a sleek and modern atmosphere.
Visit the Samasta Lifestyle Village for a taste of local arts and crafts, or immerse yourself in Balinese culture by visiting one of the nearby cultural villages and witness Ubud's charming artistic side first-hand.
Mövenpick Resort & Spa Jimbaran Bali, Jalan Wanagiri, No. 1, 80362 Jimbaran, Bali, Indonesia.
Tel: (62)361725777.
JAKARTA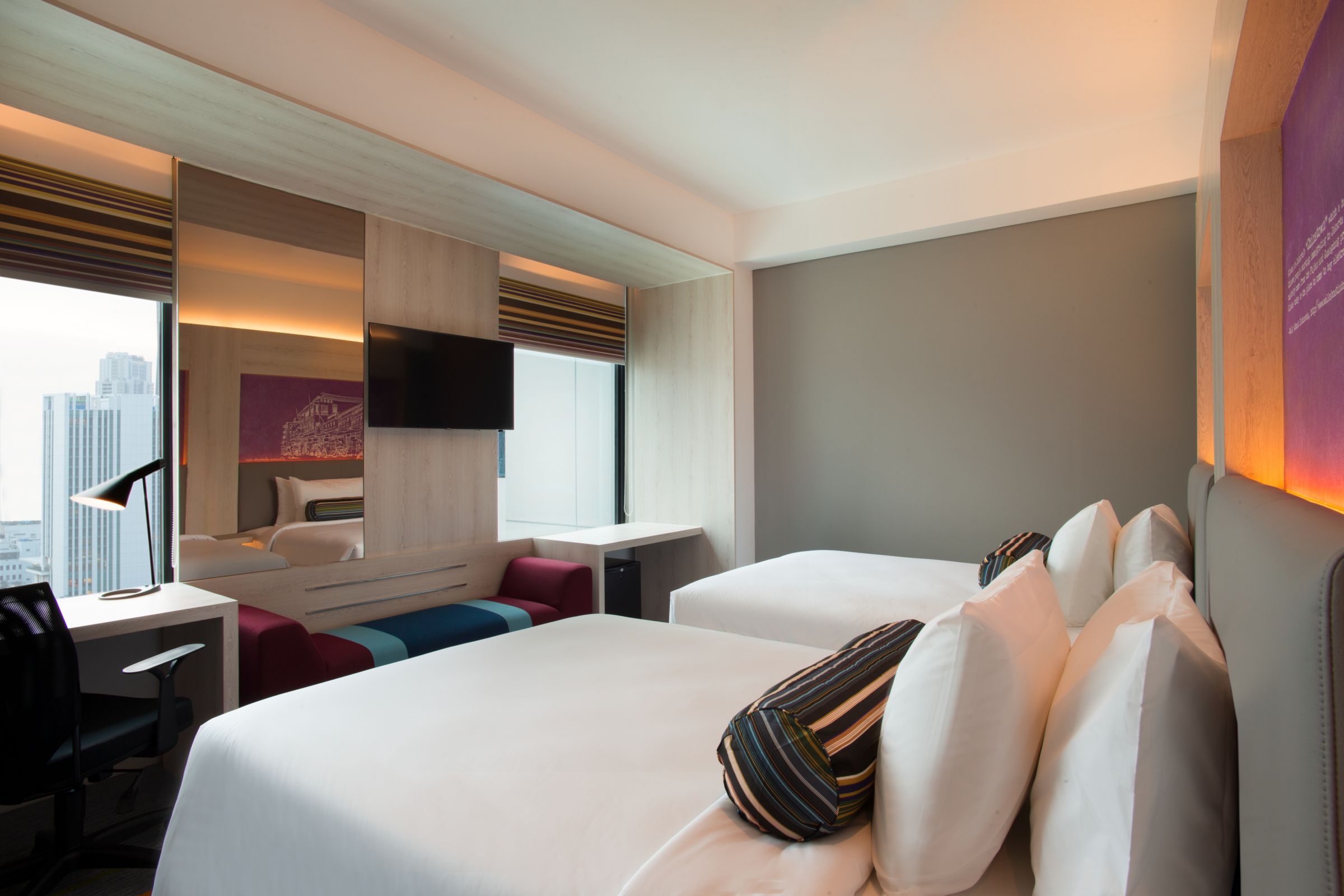 Aloft Wahid Hasyim
Opened in the last quarter of the year, Aloft Jakarta Wahid Hasyim is the Marriott International's first Aloft to arrive in Indonesia. Bringing sassy modern style and tech-forward experiences, the brand's passion for live music, vibrant design and innovation aptly complements the dynamic lifestyle that defines Indonesia's capital city.
Conveniently located near Jakarta's bustling central core, the hotel offers 180 urban and locally influenced design-led rooms fully equipped with Aloft's ultra-comfortable plush beds, custom amenities by Bliss Spa, and fast & free Wi-Fi and flat screen televisions. Indonesian artists Nugraha Pratama and Nur Cahyono were commissioned to illustrate Jakarta's rich culture and heritage through artwork and vibrant murals decorating the guest room interiors and communal spaces.
The hotel's signature restaurant, Nook, serves authentic Indonesian favourites such as the succulent Ayam Bakar Seruni, which is grilled marinated chicken with a coriander and sweet soya sauce reduction, chilli relish and vegetables, along with other international fare.
Aloft Wahid Hasyim, Jalan K. H. Wahid Hasyim No. 92, Jakarta Pusat, Jakarta, 10340, Indonesia.
Tel: (62)(21)29186888.
YOGYAKARTA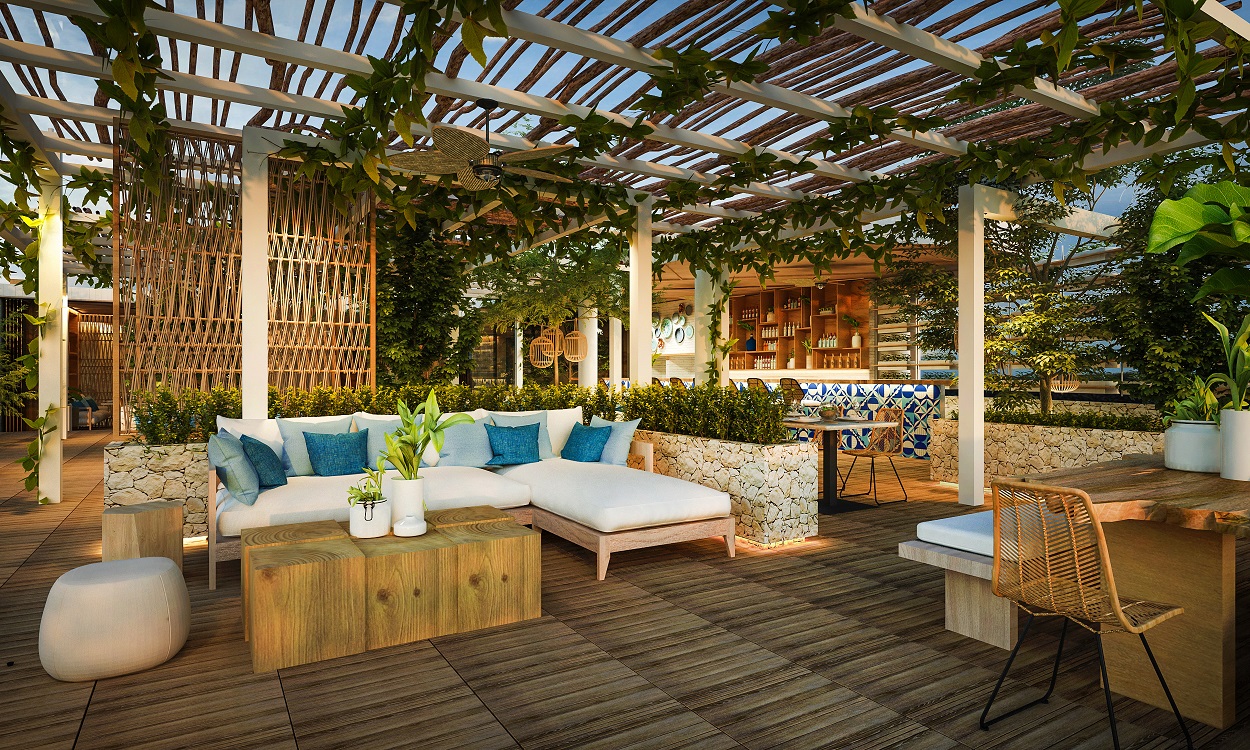 Yogyakarta Marriott Hotel
Carrying the brand's time-honoured 'spirit to serve', Yogyakarta Marriott Hotel aims to make every business trip a pleasure and every vacation the trip of a lifetime. On the dining front, this means offering only the best fare from its two signature restaurants. Yogyakarta Kitchen is a Javanese-inspired dining space that serves authentic Indonesian dishes as well as a handful of international selections. Taman Sari Bar & Grill, on the other hand, is a resort-style eatery serving Mediterranean cuisine – perfect for enjoying at its outdoor seating area.
For business meetings and conferences, the hotel offers eight venues with the latest audio-visual technology and a team of event planners and on-site culinary team who are ready to equip any meeting for success. Yogyakarta Marriott Hotel is also connected to Hartono mall, the city's largest mall, which has plenty of dining options and shopping centres to fit your needs. Other recreational activities in the area include trips to Malioboro Street which is famous for street shopping and diverse street food, tours to Merapi Volcano, or to awe-inspiring, historical temples such as Borobudur or Prambanan.
Yogyakarta Marriott Hotel, Jalan Ringroad Utara, Condong Catur Yogyakarta, 55283, Indonesia.
Tel: (62)2746000888
SHARE