Carnivorous in Austin
Nothing can quite beat Austin's unfussy, mouthwatering meats. Elliott Decker recommends his picks of the best barbecues in town, plus his favourite food trailers.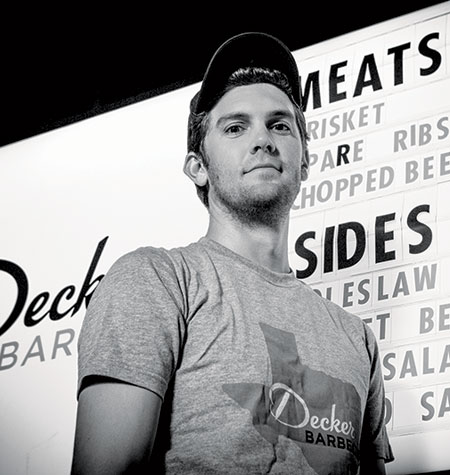 If there's something all Austinites can agree on, it's that breakfast is best served up in a tortilla. The breakfast taco is the de facto breakfast king of Austin, and the migas taco rules all others. Get it at Veracruz All Natural. Migas , which means 'crumbs' in Spanish, is made by cooking smashed tortilla chips on a hot Mexican comal griddle alongside onions, tomatoes, jalapeños and cilantro, before pouring on beaten eggs and combining it all with cheese and salsa. This is served on top of fresh corn tortillas and topped with a big slice of avocado. Sisters and co-owners Reyna and Maritza Vazquez of Veracruz All Natural run three food trucks around Austin and a brand new brickand- mortar up in Round Rock, but my favourite is still the original down on East Cesar Chavez. It's a simple place. The small blue truck is flanked by plastic picnic tables under a couple of umbrellas. Lake Austin splits the city just a few blocks away, and sitting under the oak trees down by the water makes for a pretty great meal.