Where time stops
From majestic ancient ruins to hole-in-the-wall eateries, Myanmar offers an inimitable charm that eludes other Asian countries.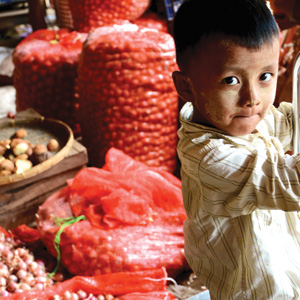 After a brief wander inspecting stalls piled with a myriad of antiques, we headed straight out to the Bagan Archaeological Zone, the main draw of the country's burgeoning tourism industry, and seen by many as equal in attraction to Angkor Wat in Cambodia. Our organised tour included pit stops at some of the most famous temples that bear repute for different reasons – the largest, the whitest, the oldest, the ones with the best preserved murals or best panoramic views… the list of superlatives was endless. I could hardly wrap my head around the fact that these beautifully decaying yet majestic
stone complexes were still standing tall after a thousand years in the unrelenting climate. A must-stop is the Shwesandaw Pagoda, which
is listed in all guidebooks as the place to catch sunsets. Clearly so, as the roof was overflowing with hordes of pink-hued but gleeful tourists such as Korean girls taking selfies on their phones and American photography enthusiasts bearing fancy tripods. And that sunset – the glowing vermillion of the sinking sun seemed more mesmerising than ever.
Excerpt from the April 2016 issue of epicure.