She's a beauty
There is not much sand, but Capri sparkles with plenty of sunshine, shopping and delicious seafood. Low Shi Ping susses out the dreamy isle.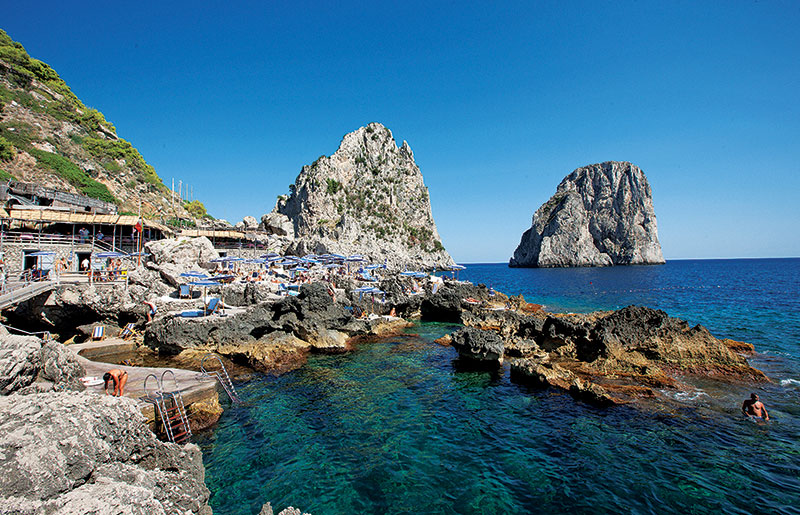 "The beach is really down there, I checked with the concierge," my fiancé insisted, as I gazed at the tangle of dense foliage beyond which lay the aforementioned "beach". I cast another look of disbelief at him before I took a tentative step down the stairs.
We had just begun our second day on Italy's famed island of Capri with the intention of lazing on the beach. Located 45 minutes away from Naples by ferry, the tiny island is just 10 sq km in size and is divided into two municipalities – Capri and Anacapri.
Through the years, it has been a destination favoured by both the international jet set and, more recently, cruise tourists. After emerging from our hotel, we took a stroll to the end of Via Tragara, before stopping in front of a flight of stairs that disappeared into what looked like the depths of a mini Mediterranean jungle.
Excerpt from the December 2015 issue of epicure.