Charming beyond words
10 reasons why India should be your next travel destination.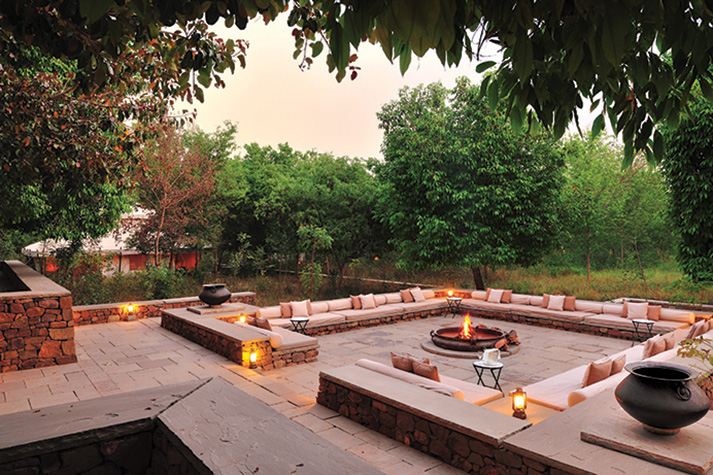 1) Discover the Jungle Book, for real
Rudyard Kipling drew his inspiration for Mowgli, Bagheera and Sher Khan in The Jungle Book from the wild animals of Pench National Park in Madhya Pradesh, a park that has been a tiger reserve since the 1990s. According to the latest count, 25 of the endangered cats still live there.
We arrive via Nagpur, also called the navel of India, as the city is right in the centre of the country. Nagpur is mainly famous for its cotton plantations and citrus groves but also for its 750 sq km Pench National Park, which is a three to four hour drive from the city centre. While most of the wilderness camps are located along a busy side of the park close to Turia, Jamtara Wilderness Camp is situated on a quiet side, close to a village of the same name and the Jamtara Gate that leads into the park.
The camp has a dozen tents that look out over the wilderness and fields. A member of staff tells us that this buffer zone is a good place to see wild animals. He recounts that the last time he returned to the village, he saw a leopard walking along the dirt road. The goats and buffaloes in nearby villages make easy prey for the wild cats. The camp itself is situated beside an impressive baobab tree decorated with lights, under which gin and tonics are enjoyed at sundown.
Excerpt from the November 2015 issue of epicure.