Singapore welcomes its first resort by Dusit International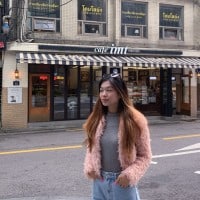 · 8 February 2021
·
Hotels & Resorts
Dusit Thani Laguna Singapore offers a haven for wellness stays and golfing with direct access to two championship courses.
Few hotels in Singapore can lay claim to the fact that they reside near a golf course, but the newly-opened Dusit Thani Laguna Singapore that's the first to be situated on the same grounds as two championship golf courses sure can.
Constructed as an urban, wellness-focused resort found in the East, the luxurious property is now the ultimate getaway destination, especially for those looking to escape the hustle and bustle of city life. In addition to its impressive golf course turf which stretches farther than the eyes can see, Dusit Thani is also home to the Thai hospitality group's signature Devarana Wellness spa, swimming pools plus hot tubs and emerging F&B outlets, among others.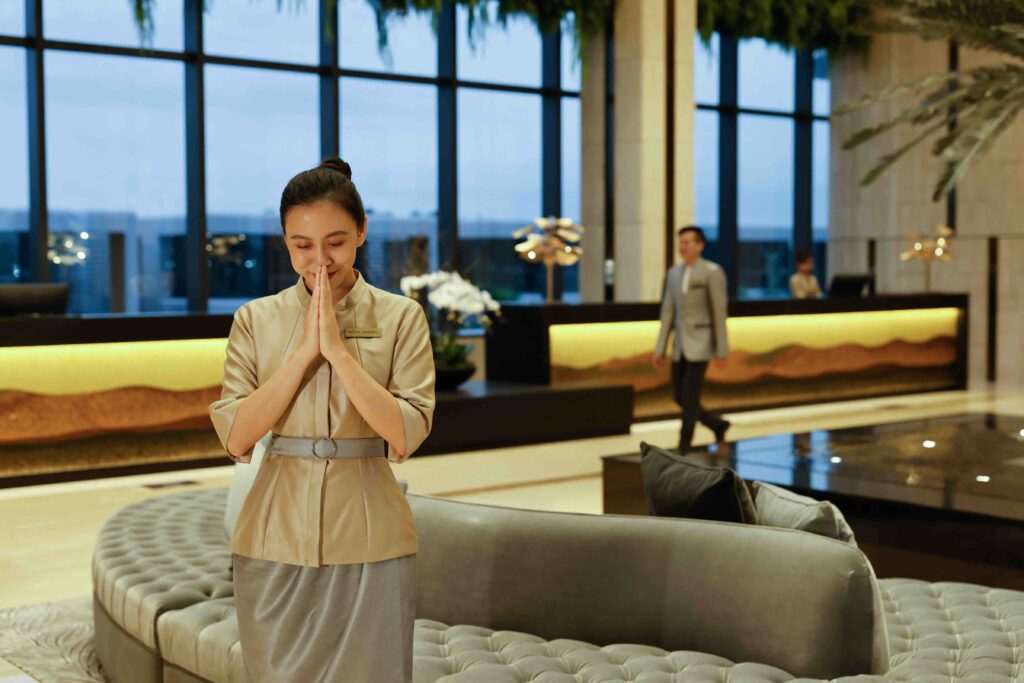 So while guaranteed to be a hit with golfers, the five-star accommodation spot is not to be overlooked as a retreat for families and couples alike. 
Still in its soft launch phase, guests can feel free to book and take respite in any of the well-furnished rooms and suites available; among the 198 units, quarters such as the Deluxe Laguna Pool View that spans 36 sqm is a comfortable and sizable option overseeing the breathtaking pools that resemble others in the likes of Bali and Bintan resorts.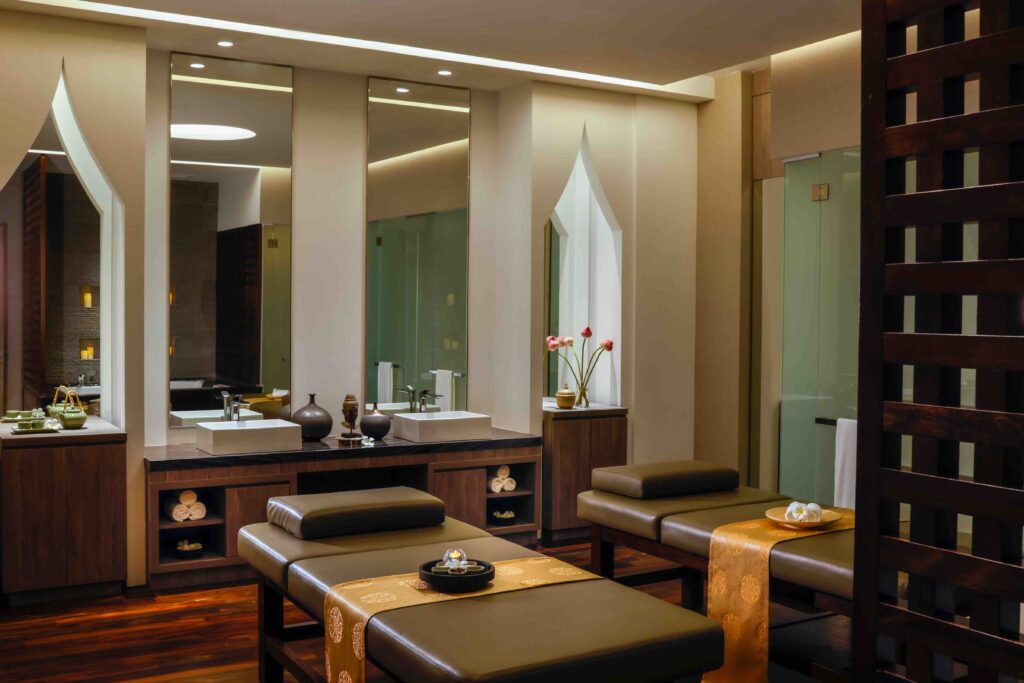 And for that quintessential resort experience, guests will want to indulge in pampering massage treatments at Singapore's latest Thai spa before dipping their toes into the sparkling waters or tanning away poolside. A productive gym session is also possible for those looking to squeeze in a quick workout or two. 
Yet gourmands need not fret about the dining options at Dusit Thani; with nearly five restaurants to choose from, vacationers will not need to travel out for nosh, unless they really want to.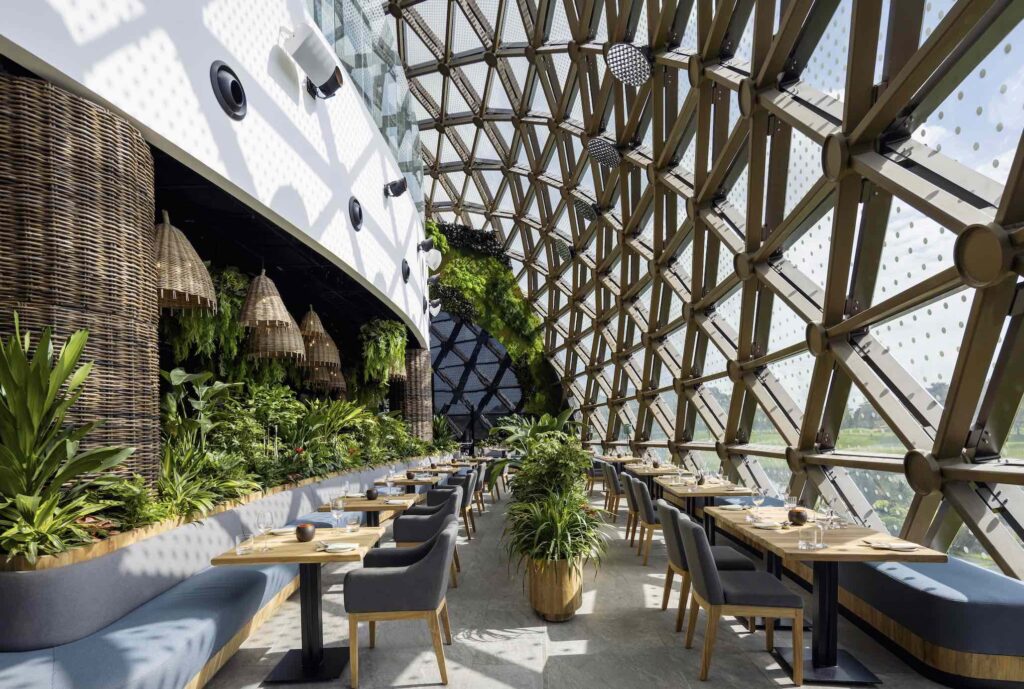 Says Ryan R. Regodon, Director of Food and Beverage at Dusit Thani Laguna Singapore: "We've got a wide variety of F&B offerings here on our resort grounds, and each of these outlets pose their own uniqueness. Not only is there Tee Deck for Thai-inspired meals, Greenhouse also offers five different cuisines. The soon-to-open Legends Bar & Lounge will further emphasise bites as well." 
"Personally, I'd recommend guests to start at Greenhouse. With a different lunch and dinner menu, there is an extensive array of options available." Serving a myriad of eats to satisfy guests' hankering for Thai, Mediterranean, Japanese and even Indian fare, Greenhouse is not the same spot the hotel first opened with. Via its five new show kitchens, patrons will now be able to choose from an ample selection of dishes, all vetted by Chef Kim Gates, the hotel's Director of Culinary.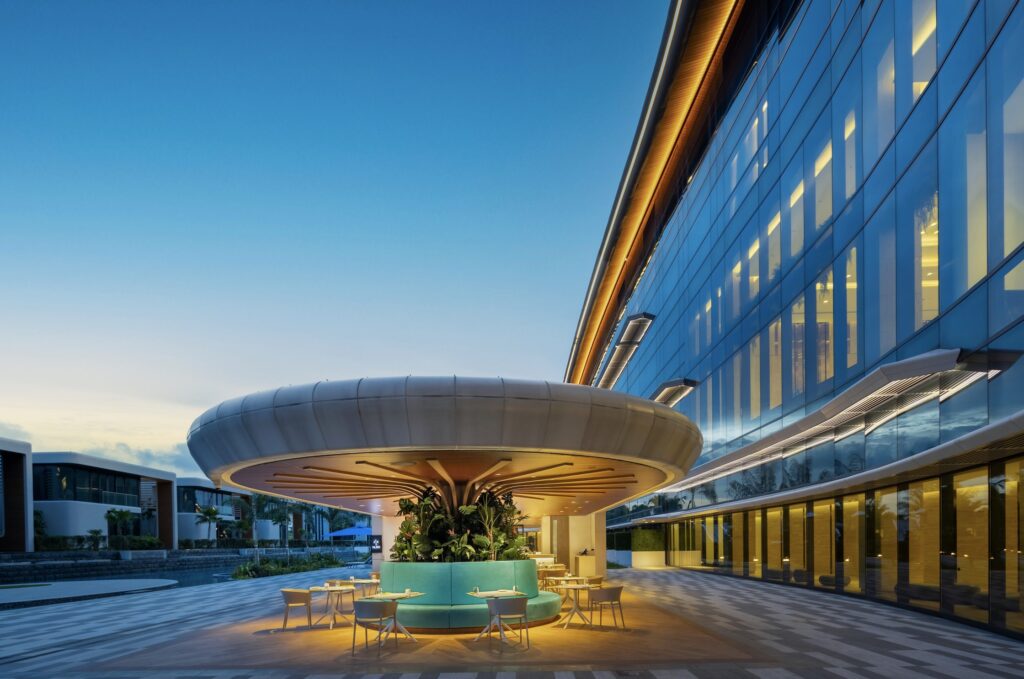 Finally, launched amidst an ongoing pandemic, the newly-minted resort will not be taking any chances with hygiene standards and cleanliness protocols. Implementations that provide staycationers a peace of mind include digital in-room menus, automated floor scrubbers and the Dusit Care programme that emphasises flexible stays and contactless payment methods. 
In its opening offer, Dusit Thani Laguna Singapore is also offering a multitude of promotions to local guests, and that includes a 30 percent discount on spa treatments and complimentary dining credits to be enjoyed at Greenhouse restaurant. 
For more information, visit www.dusitthanilagunasingapore.com.
SHARE