Tranquil havens
Wellness retreats that offer the perfect luxury escape.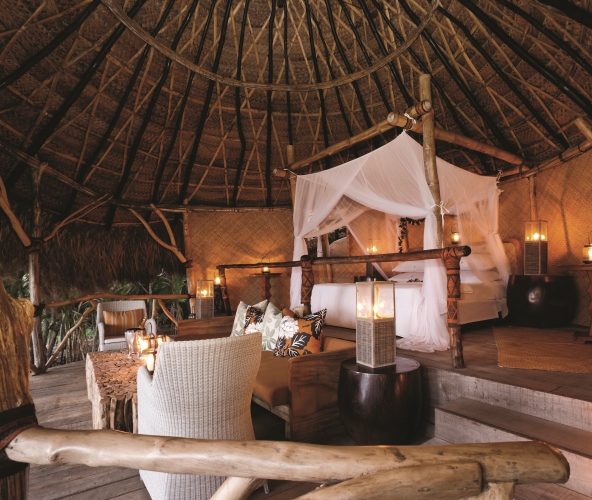 Dolphin Island
Where: Fiji, South Pacific
What: This 13-acre private island off the tip of Viti Levu in Fiji boasts a white sand beach, crystal-clear waters and four plush Fijian guesthouses designed by renowned interior designer Virginia Fisher. Besides enjoying exclusive access to this idyllic Polynesian paradise, guests can turn to friendly island host Dawn Simpson to arrange private catamaran cruises to picnics on nearby islands.
Things to do: Savour the flavours of Fijian cuisine with a romantic dinner on the island's floating pontoon before spending a quiet night in the island's rustic hilltop sleep-out bure, which boasts a thatched open-air bedroom lit by lanterns and candles.
Rates from NZD1,500 to 3,750 (S$1,556 to 3,891) per person per night. Visit dolphinislandfiji.com.
Botanique Hotel &Spa
Where: Campos de Jordão, São Paulo, Brazil
What: Nestled in São Paolo's stunning Mantiqueira mountain range is this 700-acre luxury property comprising 11 private villas, six suites, and the world's first and only all-Brazilian spa. For the ultimate restorative retreat, the 10,000 sq ft spa features an impressive range of treatments that fuse afro-Brazilian relaxation rituals and ancient Indian healing techniques with Brazil's state-of-the-art beauty practices. Guests staying for a week or more will receive a personal DNA study ahead of their arrival for a personalised exercise and spa program.
Things to do: Try out the Flotation Pool treatment or luxurious Milk Bath before indulging one of the spa's signature treatments like Boracéia, a soothing water-based therapy in the isotonic pool that overlooks Campos de Jordão's rugged landscape.
All-inclusive rates from R$2,500 (S$1,530). Visit www.botanique.com.br
Excerpt from the May 2013 issue of epicure