Making movie magic
More than just fleeting images on a screen, these stunning locations are travel destinations in their own right.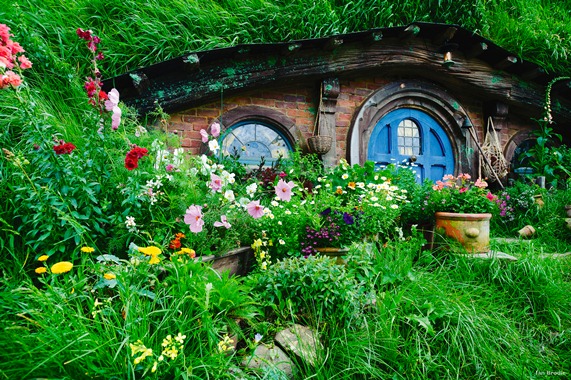 Where: Matamata, New Zealand
About: A scenic two-hour drive southward from Auckland leads visitors to the famous green pastures and rolling hills of Matamata, a rural town nestled at the base of the scenic Kaimai Ranges. Depicted as the home of the protagonists in Peter Jackson's Lord of the Rings trilogy, and more recently, The Hobbit, the town has seen the arrival of many fans eager for a sneak peek at Middle Earth.
Things to do: The highlight for visitors is the Hobbiton Movie Set on Alexander Farm, where guides accompany guests on a charming stroll through the property, currently a working angus beef and sheep farm. Stop at the Green Dragon Inn, a favourite haunt of the Hobbits, as well as a look at the 44 quaint round-doored Hobbit Holes, complete with brick chimneys rising from the hillside above. Fans will also recognise the infamous 'party tree', where wizard Gandalf launched his fireworks in the first instalment. For those staying in town, the Wairere Falls walking track boasts lush natural scenery and a view of the 153-metre-high falls. A range of farmstays can also be arranged. Visit www.hobbitontours.com for more information
Where: Moscow, Russia
About: Ghost Protocol, the latest instalment in the Mission Impossible series sees agent Ethan Hunt attempting to infiltrate secret Kremlin archives to help identify a dangerous terrorist. As the operation is compromised, audiences witness a spectacular explosion sequence in Red Square—the sprawling open plaza that has been at the heart of Russian history for centuries.
Things to do: Besides a visit to the imposing Kremlin complex itself, which houses several essential stops such as the Armoury Museum, visitors should pause at the southern end of the square in front of one of Russia's most iconic landmarks—St. Basil's Cathedral—celebrated for its colourful patterned 'onion domes'. Russian art lovers should also set aside a day to trawl through the Tretyakov Gallery, renowned for its extensive collection of Russian fine art. A trip to Moscow would not be complete without a tour of the legendary Bolshoi Theatre, which has seen the crème de la crème of the ballet and opera world pass through its hallowed halls since its opening in 1856. Anna Karenina fans can even pay a visit to Tolstoy's former residence to explore the study where he penned some of his most celebrated novels.
Excerpt from the April 2013 issue of epicure