Snow patrol
Escape Singapore's perennial summer and head to the alpines. We list out the brrr-worthy winter getaways to check yourself into.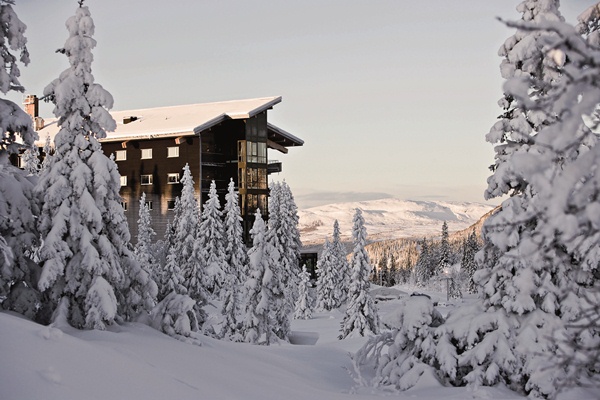 Kimamaya Boutique Hotel
A nine-room hotel, Kimamaya is located in the heart of ski resort, Niseko-Hirafu, in Hokkaido. Interior designer Andrew Bell combined elements of Scandinavian and Zen Japanese design, giving rise to a space that boasts of warm fireplaces, rich elm floors, black granite and clean lines, all embedded in an overall warm palate of chocolate wood. Guests can go skiing, snowboarding or hiking at Niseko-Hirafu, and then retreat back into this warm and toasty safe haven nestled amongst the powdery snow covered slopes. 170-248 Aza-Yamada, Kutchan-cho Abuta-gun, Niseko-Hirafu, Hokkaido 044-0081, Japan, Tel: +81 136 23 2603. Rates from 13,525 Yen (SGD 207).
Copperhill Mountain Lodge
Resting on the very top of Sweden's picturesque Mount Förberget is five-star hotel, Copperhill Mountain Lodge. Designed by Peter Bohlin, who is best known for his work on the iconic Apple stores, the 112 lustrous, cozy and inviting guestrooms in the hotel are equipped with large bay windows that allow guests to take in the breathtaking sweeping vistas of the Jämtland Mountains. Directly connected to the Åre ski area with its own platter lift, the Copperhill Express, guests can conveniently access a whole range of winter activities such as skiing and heli-skiing. For those who wish to simply kick back in the hotel, Copperhill also offers a spa service, where guests can enjoy body scrubs and massages. Åre Björnen, 83013 Åre, Sweden, Tel: +46 647 143 00. Rates from 155 Euros (SGD 247).
Excerpt from the January issue of epicure