Hollywood stay of fame
When these celebrities are not busy conjuring magic, acting or directing, they are busy dabbling in the hotel business.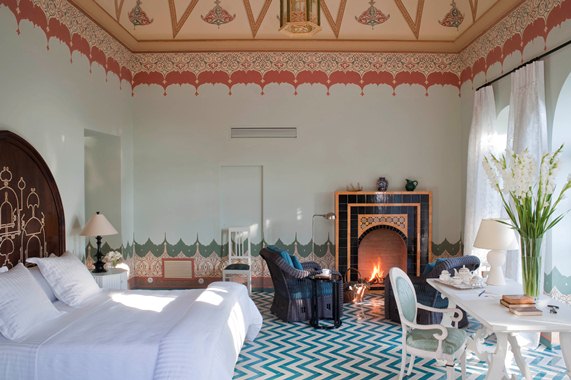 MUSHA CAY – Owned by: David Copperfield
You'll wish to be teleported to this exotic locale with clear pristine waters and golden sand, Musha Cay, located in XXXX, is a resort which features five luxury houses, each fully equipped with not just flat screen satellite televisions, iPod docks, Wi-fi, but also access to your own private beach and butler service. Unlike most tourist resorts, it affords you the ultimate privacy as well because guests are able to curate their own personal guest list (maximum capacity of 24 guests on the island). One of its highlight is a three-mile shell-strewn sand bar that emerges only for a few hours each day, which guests can enjoy solitude at its best surrounded only by the quiet lapping of the waves.
Rates from USD $37,500 (SGD$45,941) per day, covers up to 12 guests. Additional per person charge applies. All bookings have a five-night minimum.
THE GREENWICH HOTEL – Owned by: Robert De Niro
This Tribeca hotel property is warm and home like, a departure from the glassy skyscrapers that populates Manhattan. The building exudes a weathered dignity because of the eight floors of hand cut bricks, and the use of reclaimed wood in the construction of the floor planks and guest room doors. Its spa and pool also features a 250-year-old pine and bamboo house that was transported from Kyoto and reconstructed by 13 Japanese craftsmen. No two of its 88 rooms are exactly the same, yet it all coheres seamlessly to create a series of connected but independent spaces.
Rates from USD$1,300 (SGD$1,592) per night. 377 Greenwich Street, New York, NY 10013.
PALAZZO MARGHERITA – Owned by: Francis Ford Coppola
Set in Francis Ford Coppola's grandfather's hometown in the South of Italy in a town called Bernalda, the Palazzo was previously a 19th century mansion that has been restored into a hotel that boasts a romantic summer palace feel. A fifth in a collection of hotels owned by Coppola, he says that the Palazzo is about "family, eating well, and being together". The hotel features nine suites sporting Tunisian-style, jewel-toned painted ceilings in homage of his grandmother, who was from Tunisia, and walls that are decked out in tones of blush pink and delphinium blue. Bathrooms open out to the terrace where guests can take long relaxing soaks while taking in views of the garden and courtyard.
Rates from €$800 (SGD$1,271) per night. Corso Umberto 64, 75012 Bernalda (MT), Italy
Excerpt from the November issue of epicure.