It's only the crème de la crème for pastry chef Ben Goh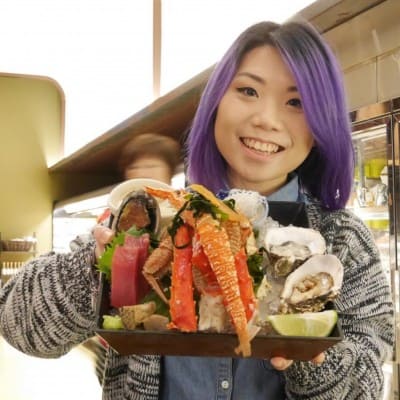 · 30 October 2018
·
Special Feature
Award-winning pastry chef Ben Goh showcased the quality and versatility of French cream in an instructive masterclass with 50 At-Sunrice GlobalChef Academy students.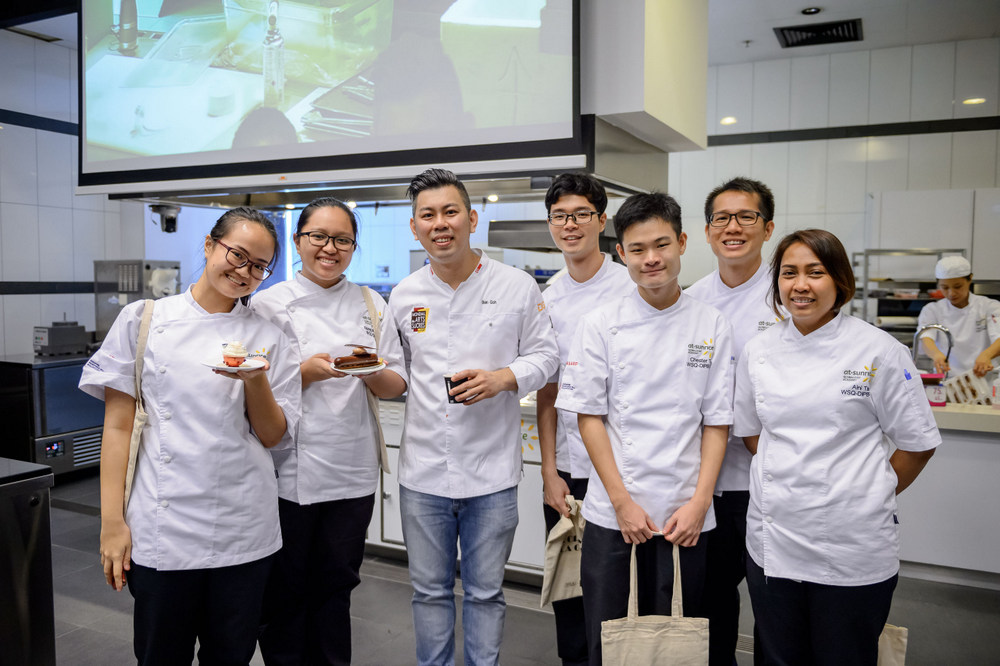 "A unique texture, delectable aroma and a bright, fresh taste is what makes French creams stand out," enthused InterContinental Singapore's pastry chef Ben Goh as he whipped up two desserts during an interactive masterclass at At-Sunrice GlobalChef Academy. Held on 4 October, the award-winning chef shared recipes for the indulgent Pink Ivory and Earl Grey Apricot Milk Chocolate (created for 2018 Mondial des Arts Sucrés) using French cream, while imparting technical know-how to 50 of the academy's students.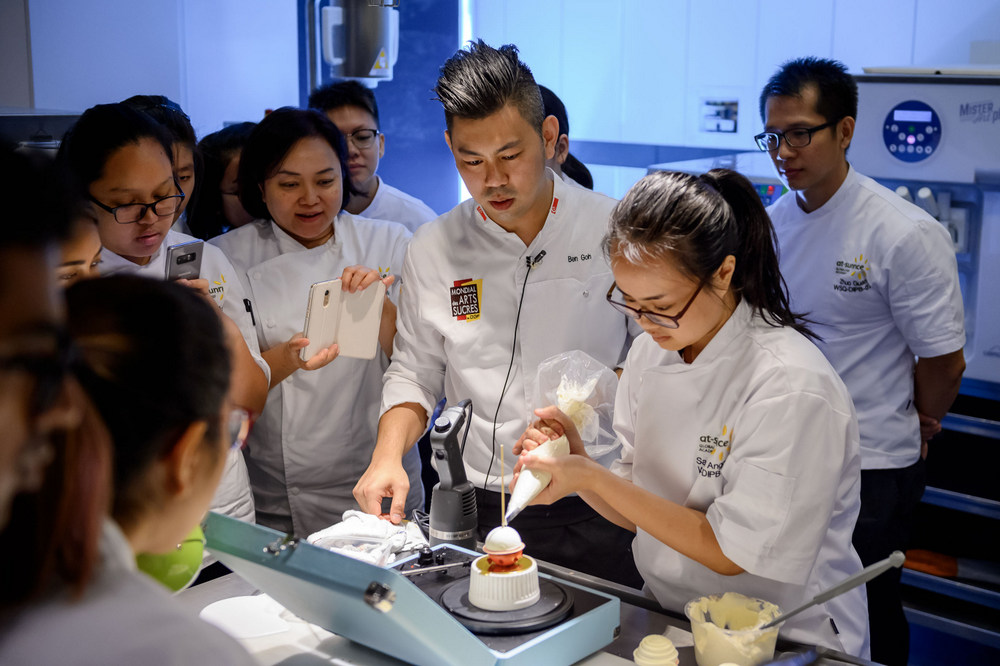 The varied, fertile soil of French provinces contributes to the vast range of flavours found in each dollop of cream, making it a pantry gem for any pastry chef worth his salt. A versatile ingredient, the French cream is found in many different desserts, from the classic French Saint-Honoré to Asian-fusion pastry creations. "I only use French cream in my pastries. It's the foundation for many of my desserts. Components such as the Chantilly, ganache or fruit mousse all need a quality base ingredient to bring my vision to life," says Goh.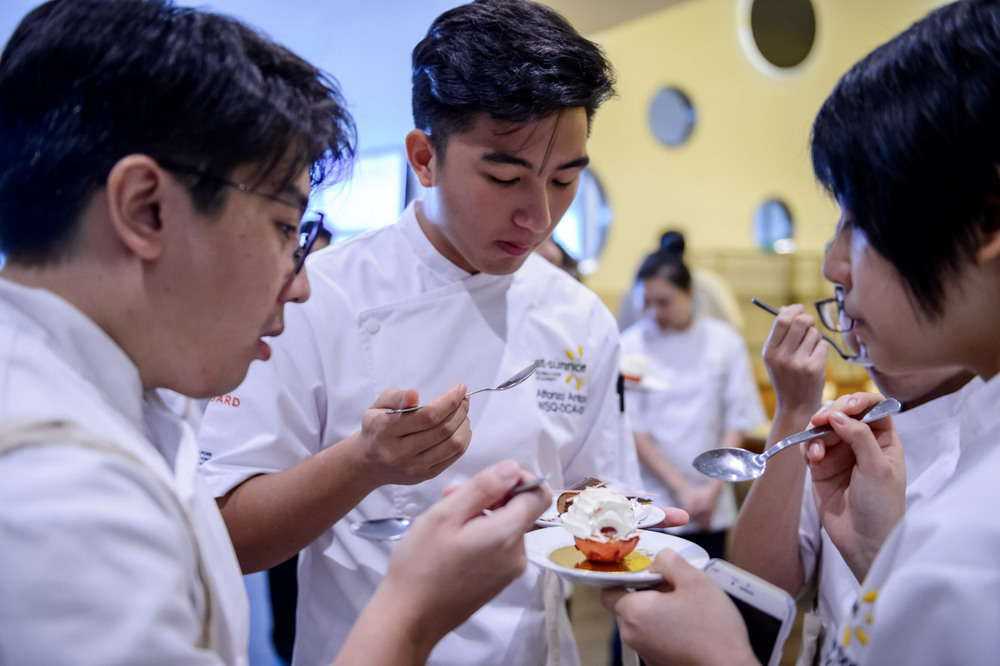 Students were encouraged to participate, from preparing the Jivara chocolate ganache to whipping up soft Chantilly peaks infused with ivory chocolate. Individual components were also passed around the room for closer inspection, while Goh explained how the thick, flavourful cream binds the different flavours together. He also gave useful tips, such as preparing flavoured Chantilly and mousse in advance. It was an educational day for the aspiring chefs as they got to take a closer look into how Goh presents his desserts, particularly for a high volume establishment like InterContinental Singapore. The day was then concluded with a tasting of Goh's immaculate creations.
For more information, visit http://www.lacreme-delacreme.org/
SHARE