The best school to learn about Bordeaux wines: l'Ecole du Vin de Bordeaux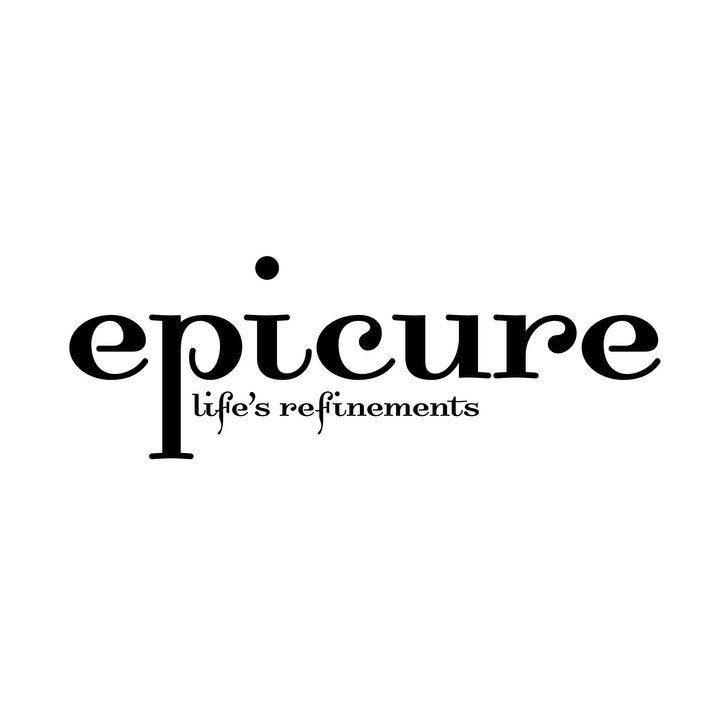 · 3 June 2019
·
Special Feature
After 30 years of extolling the magic of Bordeaux wines, CIVB's Ecole du Vin de Bordeaux celebrates another milestone with a new campus, website and educational app.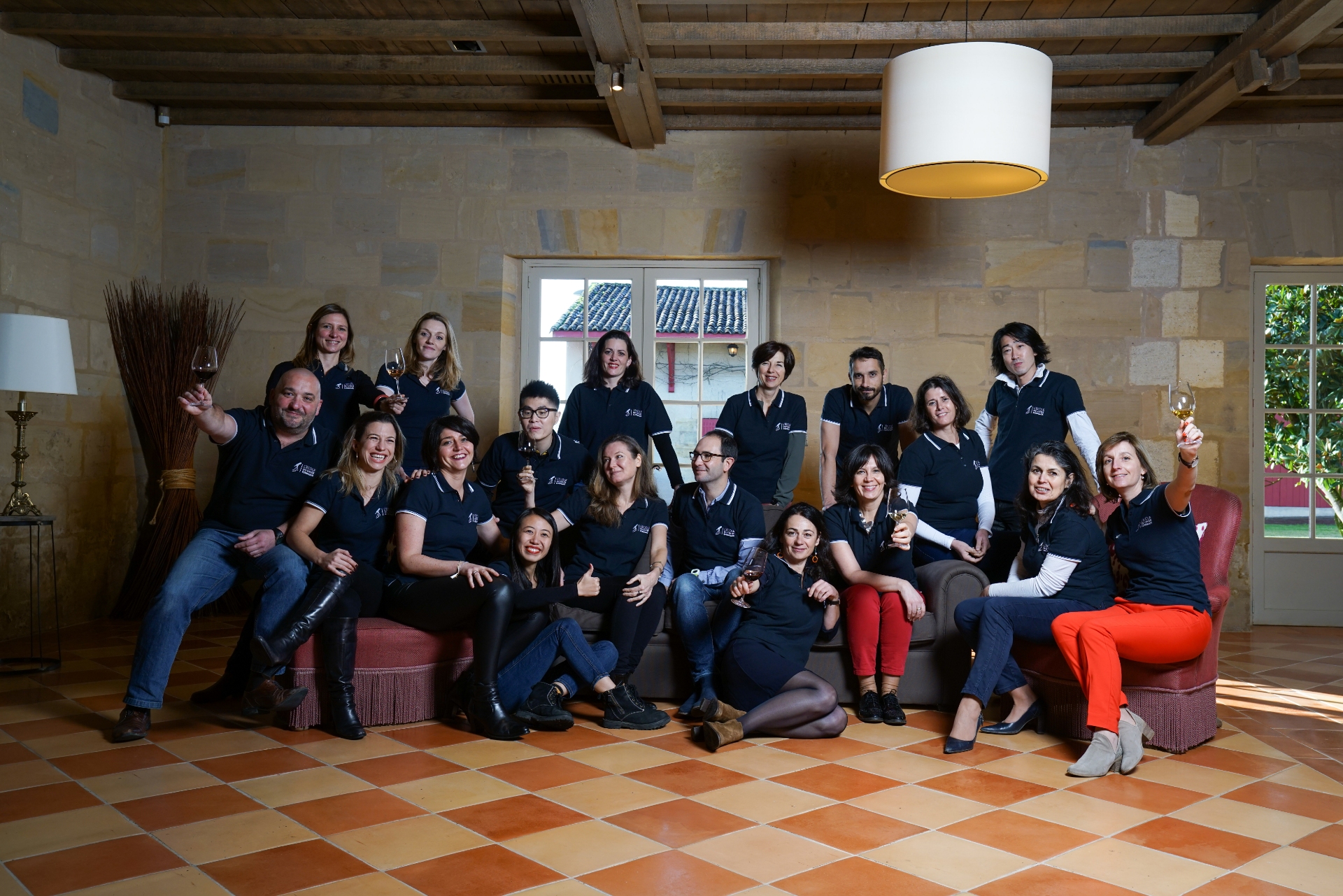 As one of the top three wine producers in the world, France is renowned for its grape varietals, centuries-old winemaking techniques and marquee vineyards. The Bordeaux region is one of the most famous wine producing regions in the country; it's also the largest wine growing area in France with 65 appellations to date. In an effort to preserve and spread the wine making heritage of the region, the Bordeaux Wine Council (CIVB) opened l'Ecole du Vin de Bordeaux in 1989.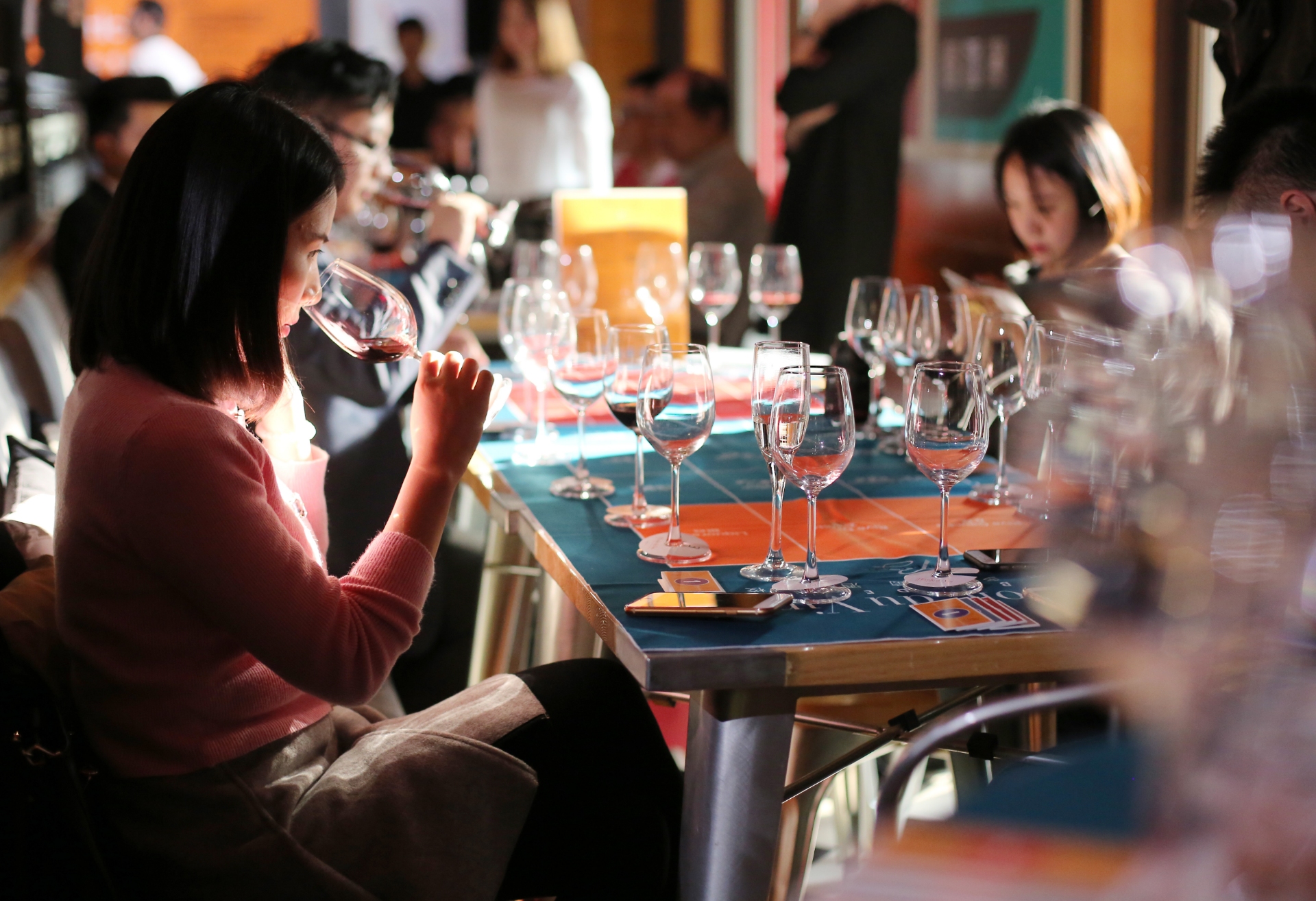 A school like no other
In its 30-year history, the school has taught and trained countless scores of industry professionals and budding oenophiles through its location in the heart of the city of Bordeaux. There's only so much one school could ever do in single location, but the Bordeaux Wine School has made an effort to spread its pedagogy globally. Ever since 2006 the school's accredited, locally-anchored instructors and partnerships have enabled its teachings to all four corners of the world, and it now trains an estimated 85,000 people a year. Over a thousand of those trained make home base in Singapore, making it one of the most active countries that collaborate with the Bordeaux Wine School.
The brand new campus features modern classrooms with better connectivity that are conducive for learning about the extensive region of Bordeaux. Students also have access to the aptly named Rive Gauche (left bank) dining area, and Rive Droite (right bank) tasting room, where regular wine pairing and tasting workshops are conducted.
l'Ecole du Vin de Bordeaux places a strong emphasis on providing professional coaching through extensive workshops while maintaining a fun and engaging experience. From beginner-focused workshops on the art of wine tasting and the understanding of terroir and varietals, to professional courses for aspiring sommeliers and bartenders, students are assured of the tutelage of accredited instructors from around the world.
Global reach, local presence
A collection of wine experts and growers, oenologists and cellar masters make up the roster of more than 250 instructors from 21 countries. The school prides itself on remaining locally anchored in each of the countries they are active in, choosing specialists who are well-respected in their countries.
In Singapore, the Bordeaux Wine School has already established its presence for several years now, thanks to the tutors who are based here. Stephanie Rigourd is one to watch. The former head sommelier at Raffles Hotel and key account director at Vintage is the lastest inductee to Singapore's tutoring body. Multi-award-winning sommelier, Daisuke Kawai, who is also the co-founder of La Terre, is another notable member.
Coming to Singapore
l'Ecole du Vin de Bordeaux's commitment to wine education isn't limited to its new campus in Bordeaux. Wine enthusiasts will be delighted to know that two events are organised this year: a masterclass and a wine pairing dinner.
Featuring Stephanie Rigourd and Daisuke Kawai, the two aforementioned Singaporean tutors, and more, the masterclass will focus on the seven distinct families of Bordeaux wines and the environmental influences in their taste profiles while the dinner seeks to find the perfect pairing of Bordeaux wines with Asian flavours. Coming in July and November.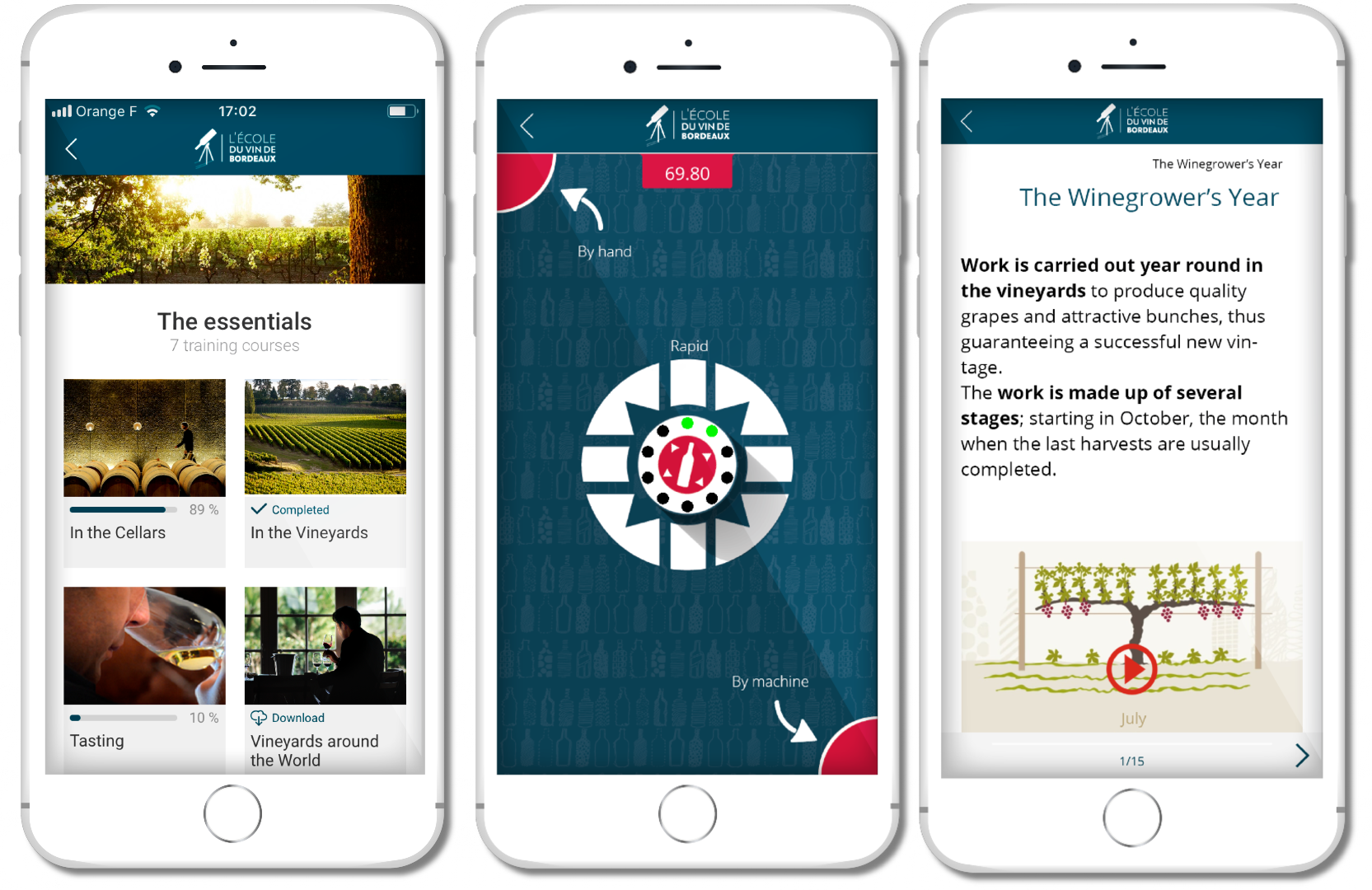 Bringing wine education to the 21st century
Innovation is another core tenet at the heart of the school's mission of delivering modern pedagogy to wine enthusiasts. This autumn, its digital presence will be bolstered with the addition of their online marketplace. The platform will foster an easier way to connect tutors with new trainees by helping them find workshops closest to them. Reservations can be made through the marketplace, and relevant course material is available worldwide. This way, even if one can't attend any of the school's events in Singapore, the app allows them to still access quality training information and course material provided from Bordeaux.
The school's OenoBordeaux application has also been updated with a sleek user interface and an extensive à la carte course catalogue. The one-of-a-kind app, which is available in five languages, is excellent for professionals looking to improve their craft, or for initiates who are looking for an approachable way to enter the world of wine. The modules are updated based on individual profiles and their relevant skill levels. Articles on the latest news and trends in the Bordeaux wine world are regularly updated, along with a slew of interactive quizzes to test your skills.
For more information email sopexa.singapore@sopexa.com or visit the Bordeaux Wine School website (soon to be active in English and four other languages: www.ecoleduvindebordeaux.com)
SHARE