12 places to spend your Christmas, all at Palais Renaissance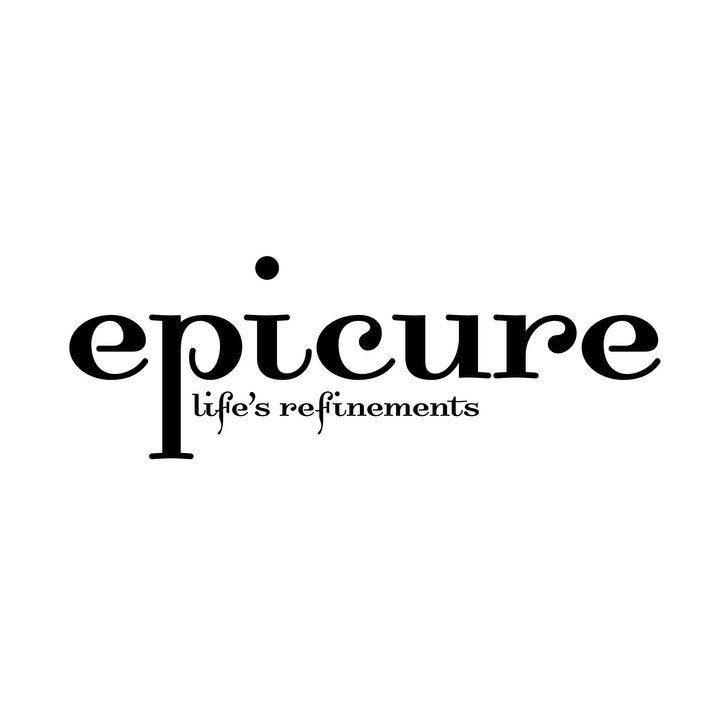 · 14 December 2018
·
Special Feature
Be pampered to the hilt with a multitude of dining, shopping and spa offers at Palais Renaissance this festive season.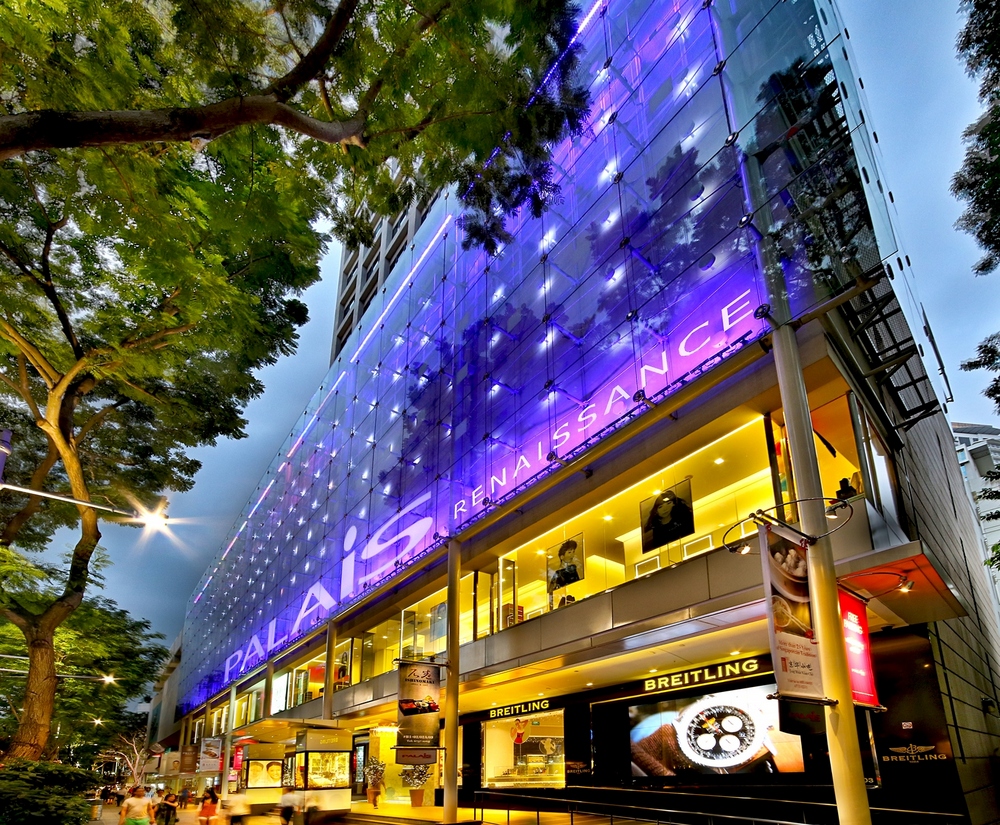 The most important holiday of the year is fast approaching and it's no surprise why December is usually the most stress-filled month for many people. There are precious gifts to pick out for loved ones, multiple dinner and drink catch up sessions with friends, not to mention the head-to-toe primping for the slew of festive parties ahead. Fret not if you get into a tizzy just thinking about it. Tick off your Christmas to-do list at Palais Renaissance, which houses a fine selection of restaurants, boutiques and spas to fulfil your festive shopping needs.
Festive feasts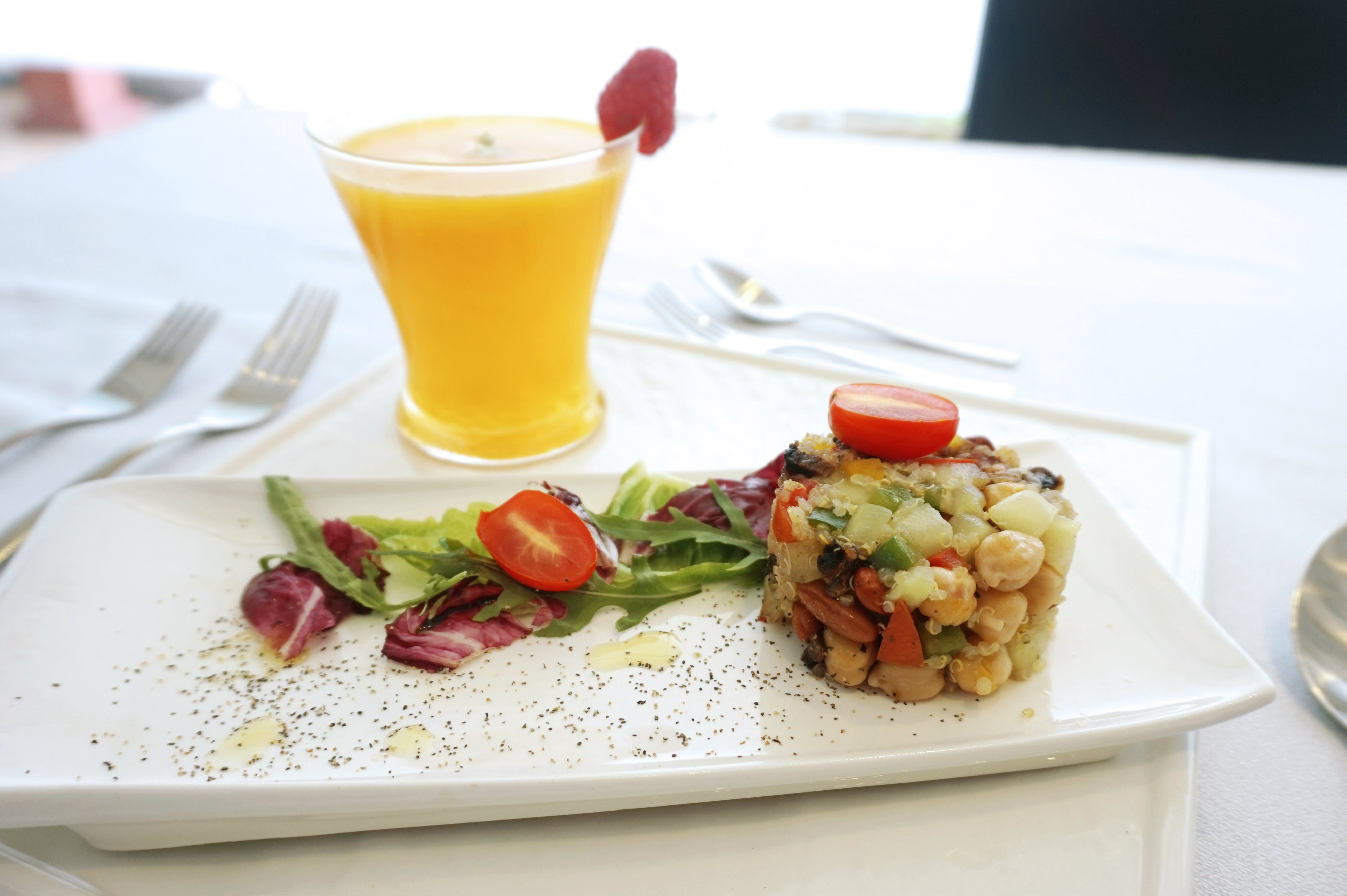 Frunatic
As an alternative to rich hearty feasts, gather your girlfriends and try Frunatic's four-course Yuletide Health and Beauty menu ($45++). Curated by the restaurant's team of nutritionists, dietitians and chefs, the thoughtful menu features a soothing Rosemary Lemon Tea to start, which is followed by a Portobello Mushroom Burger with vegetable walnut patties. You can also enjoy dessert without worrying about the calories. Their Chocolate Banana Brownie with Pecan Caramel is power packed with flavanoids for healthy heart function. Wash it down with their house-made, non-alcoholic Christmas champagne.
#B1-06. Tel: 6736 0288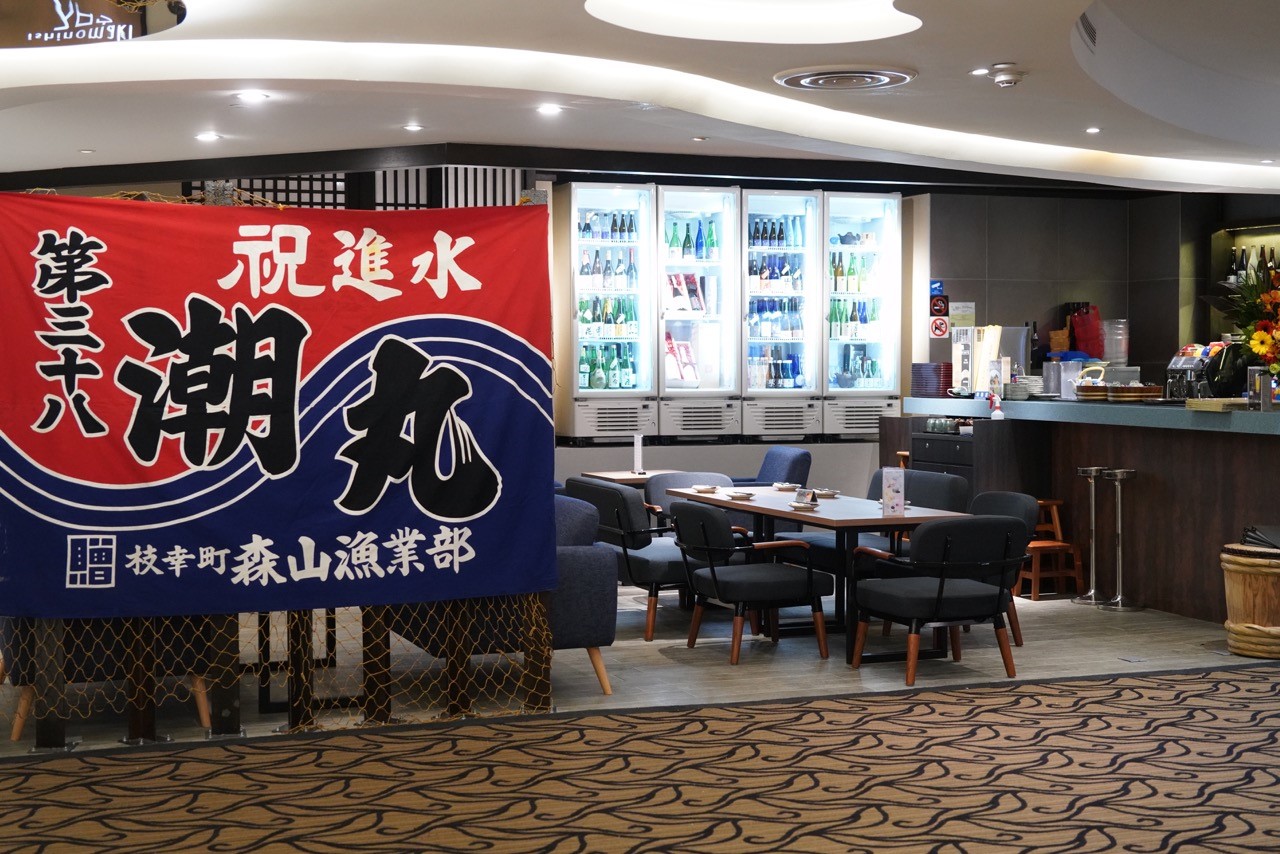 Ishinomaki SUROU Bar
If you enjoy Ishinomaki's delectable Japanese cuisine, you'd be happy to know that they've expanded their space and opened Ishinomaki SUROU Bar. Cafe by day, sake bar by night, guests can sip Japanese drip coffee from Ishinomaki or, as always, choose from an extensive list of sake. An eight-seater private room is also available for convivial gatherings.
#B1-11. Tel: 6737 1065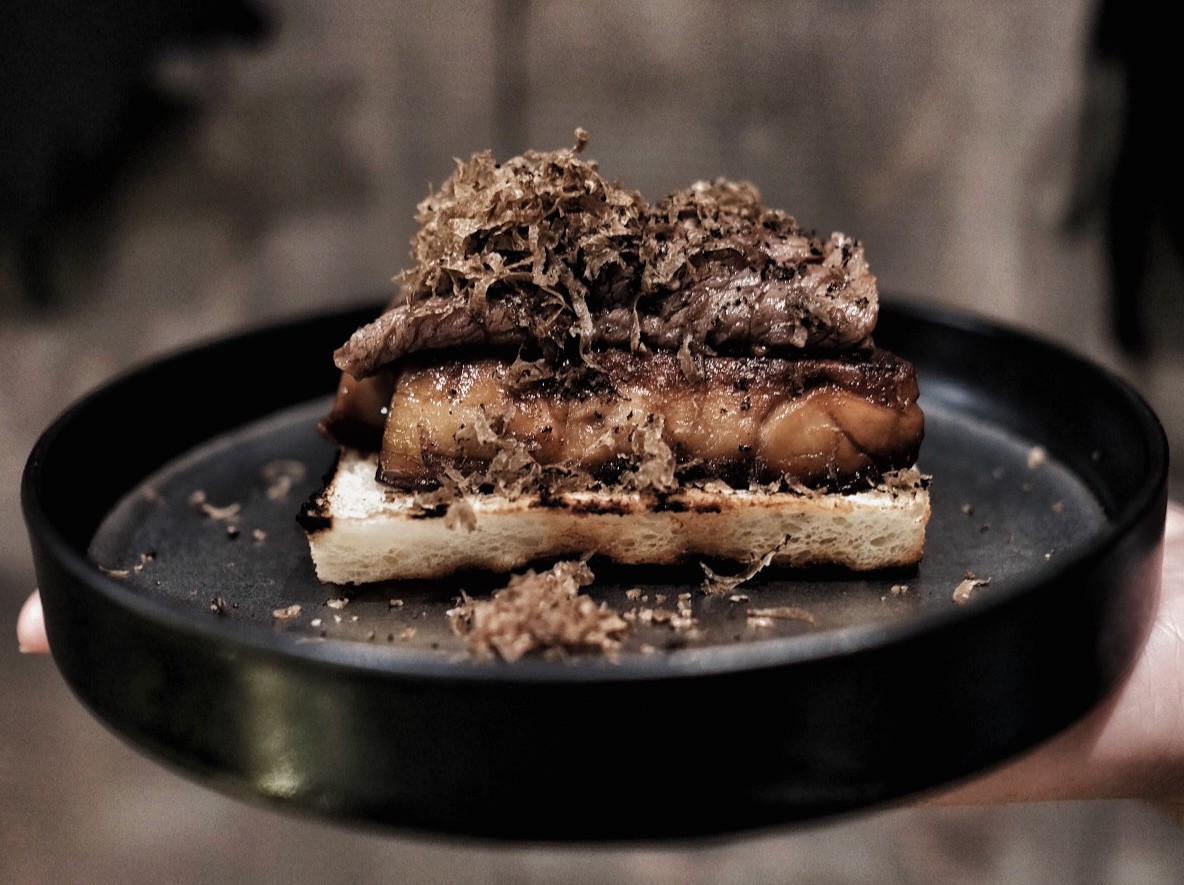 Shatoburian Yakiniku
Not a big fan of turkey? Why not try Shatoburian's multi-course Wagyu tasting menu ($168++) instead? While the menu is ever-changing as it depends on the produce that arrives daily, there are trusty highlights like the Chateaubriand (which the restaurant got its name from) Wagyu Sando – topped with French foie gras and fresh seasonal truffles and the fine marbling of Matsusaka Wagyu. A la carte options are available: Wagyu beef (from $35++).
#02-08. Tel: 6904 3308
Gifting made easy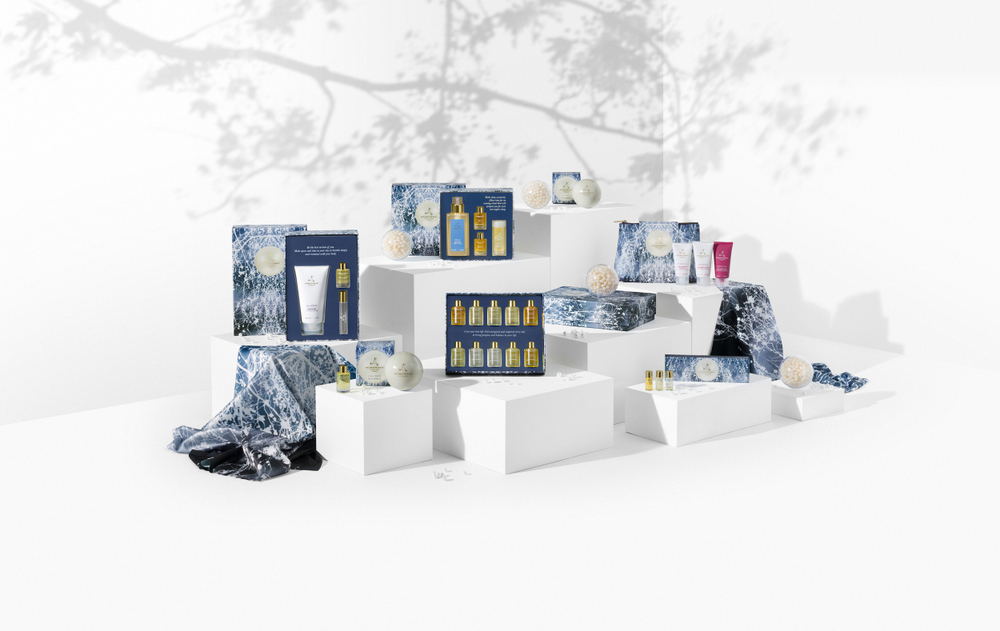 Maria Grachvogel
So many parties to go to, so little time to shop. Update your wardrobe with the help of British fashion designer, Maria Grachvogel. Choose between the show-stopping Jade top in gold satin chiffon, a luxe cashmere sleeve scarf or her iconic Magic Pants. And, just for the holiday season, Grachvogel has collaborated with Aromatherapy Associates for the Pearls of Wisdom festive gift collection, where her Artwork Prints are presented anew as gift boxes housing shower and body oils.
#01-07A. Tel: 8299 2608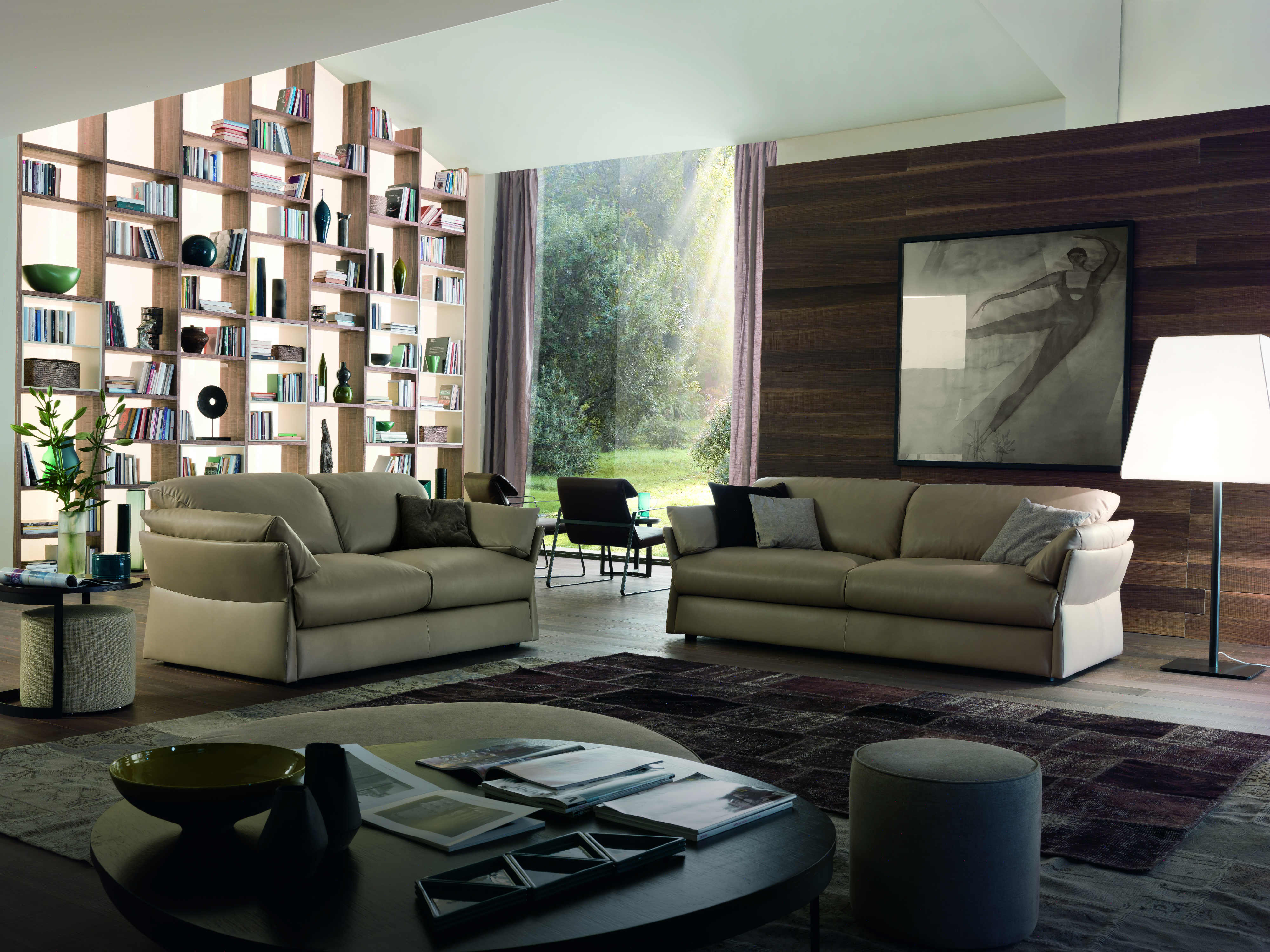 Chateau-d'Ax
You need to look party-ready and so does your home. If you are looking to refresh your living space, make a stop at Chateau-d'Ax, Italy's leading upholstery brand. Since its founding in Milan in 1948, it has been dressing abodes with meticulously crafted sofas, dining sets and beds. Experience its quality, first-hand at its one and only showroom at Palais Renaissance. Best of all, all sofas come with a five-year warranty.
#01-01. Tel: 6219 3108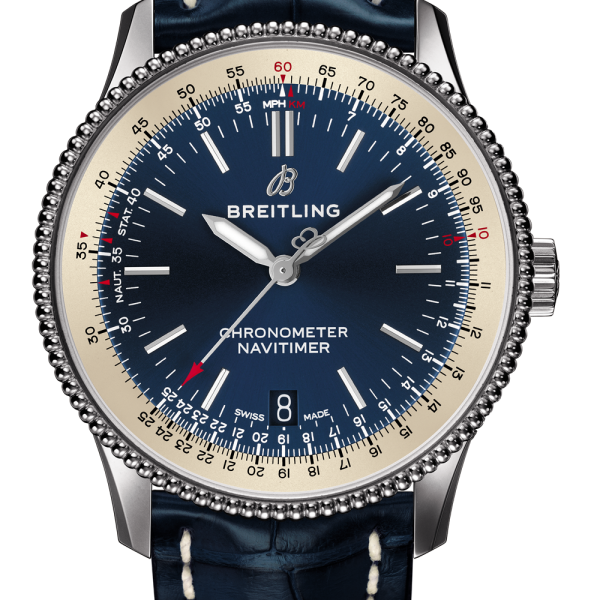 Breitling
Complete your immaculate ensemble with a stylish timepiece. From one of Breitling's oldest and most classic collections come the Navitimer 1 Automatic 38 ($5,950). Made in Switzerland, the new member of the Navitimer family – which first launched in the 1950s as the three-hand Navitimer, Reference 86 – features a small 38mm case for both men and women. The newly designed beaded and ratcheted bidirectional bezel and the blue dial with matching alligator straps (also available in black) exudes a timeless elegance, making this a worthy gift to splurge this Christmas.
#01-03/04. Tel: 6732 8582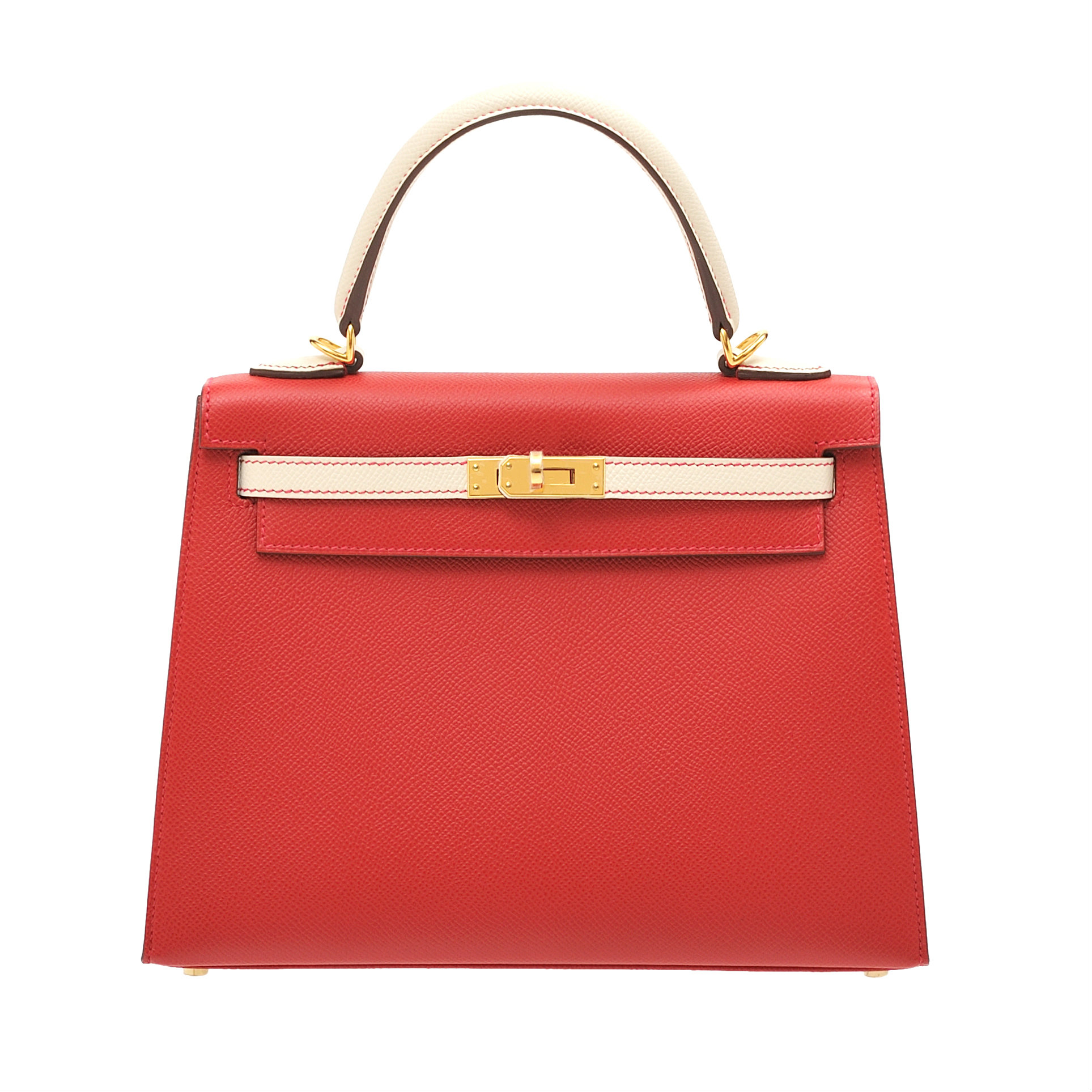 L'ecrin Boutique Singapore
You'd almost think you've walked into a jewellery shop when at L'ecrin Boutique Singapore. Mirroring the main shop in Tokyo, the Hermès specialty boutique offers the brand's coveted bags in a variety of sizes and leather options. In fact, it has more than 100 Birkin bags in both Japan and Singapore, along with other iconic designs like Kelly, Bolide, Picotin Lock and Garden Party. Special order Horseshoe Birkin bags are also available via the boutique. The boutique currently offers the bags in signature Hermès leathers like Togo, Clemence and embossed Epsom.
#01-10. Tel: 6883 1161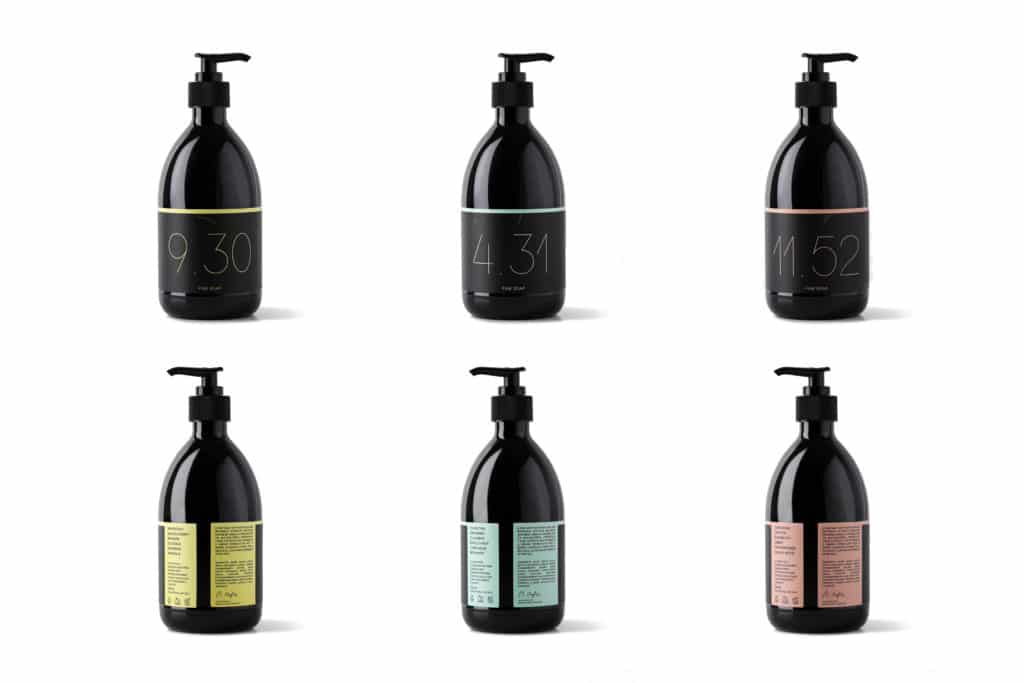 PS.Cafe
If feasting on its signature PS. Truffle Shoestring Fries or Sticky Date Pudding isn't enough, bring home the PS.Cafe experience with their trio of fine soaps: 4.31, 9.30 and 11.52 ($39 each, or $99 for a set of three); they double up as party gifts for your dinner guests. The latter offers an invigorating blend of spices, cardamon, raspberry and frankincense, while 4.31 impresses with its seductive nectar of figs, maple syrup, bergamot and tonka bean.
Each bottle comes packaged in an elegant black gift box – consider your Christmas shopping sorted, all the while indulging in the famous PS. Truffle Shoestring Fries.
Level 2. Tel: 9834 8232
The season for pampering

Leonica K Trichology
It's always a good hair day with Leonica K Trichology's customised Scalp Senses treatment ($450, one-for-one promotion available). At the helm is Leonica Kei, a London-trained trichologist with decades of experience, who restores lush locks with customised serums and shampoos. Enjoy the alluring aroma of lavender, rosemary and cedar wood while a trained specialist invigorates with a scalp massage.
#03-08. Tel: 6834 0988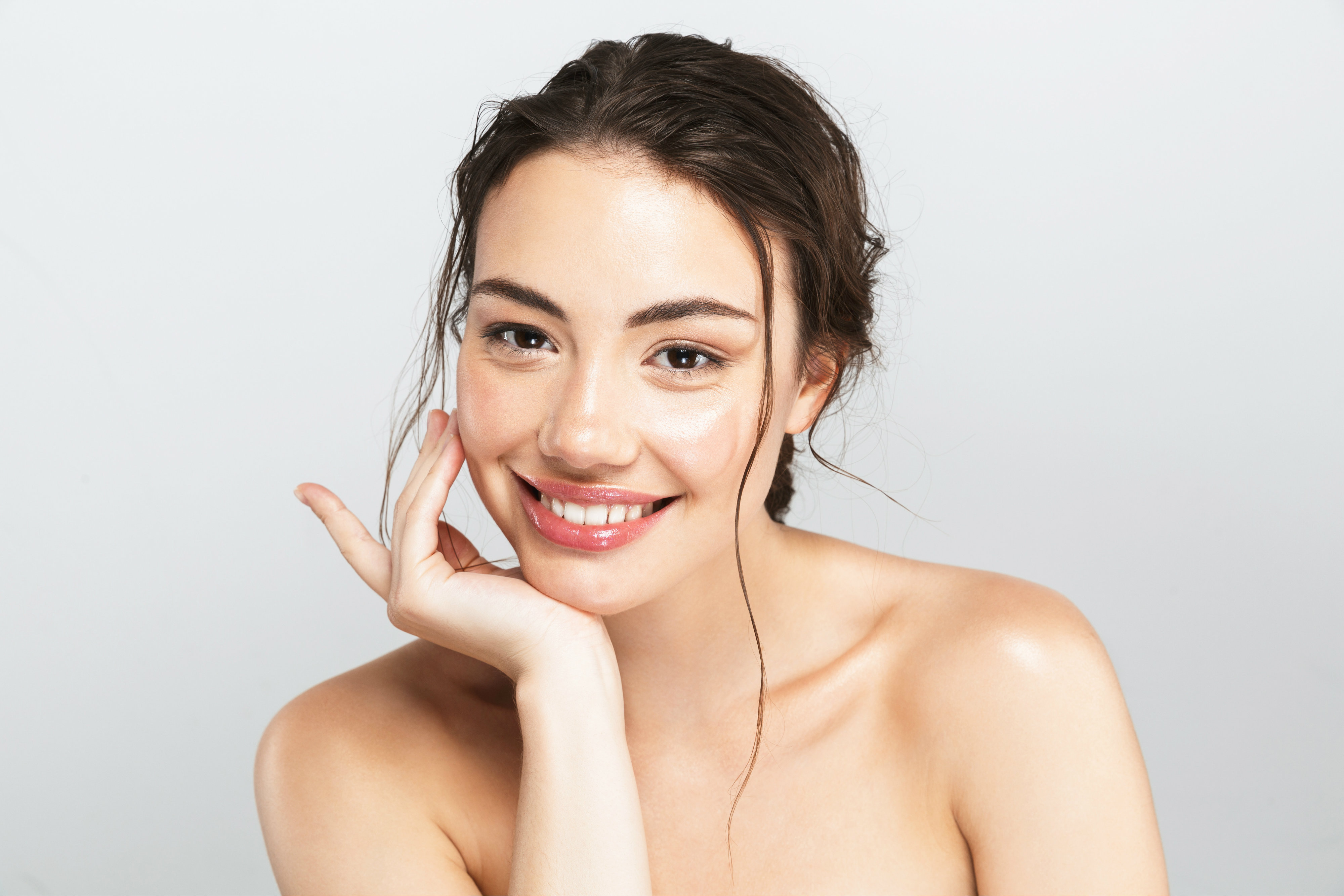 Medical Aesthetics Spa (UK)
Your skin should look and feel like a million bucks with the help of the EpiGlow Boosters with Stem Cell Therapy ($98*) by medical aesthetics spa (uk). The medi-spa haven offers a Cell Repair Serum teeming with lipids, proteins, amino acids and phytoalexins that's easily absorbed into the skin. The serum is made of botanical stem cell cultures from Camellia Sinensis and Rosa Damascena, which are blended with ginseng extract for added anti-aging properties. What seals the deal is the jet spray that ensures these molecules are absorbed into the deeper layers of the skin.
*Only applicable to first-time customers or customers who have not visited medical aesthetics spa (uk) for the past 12 months.
#03-10. Tel: 6235 3343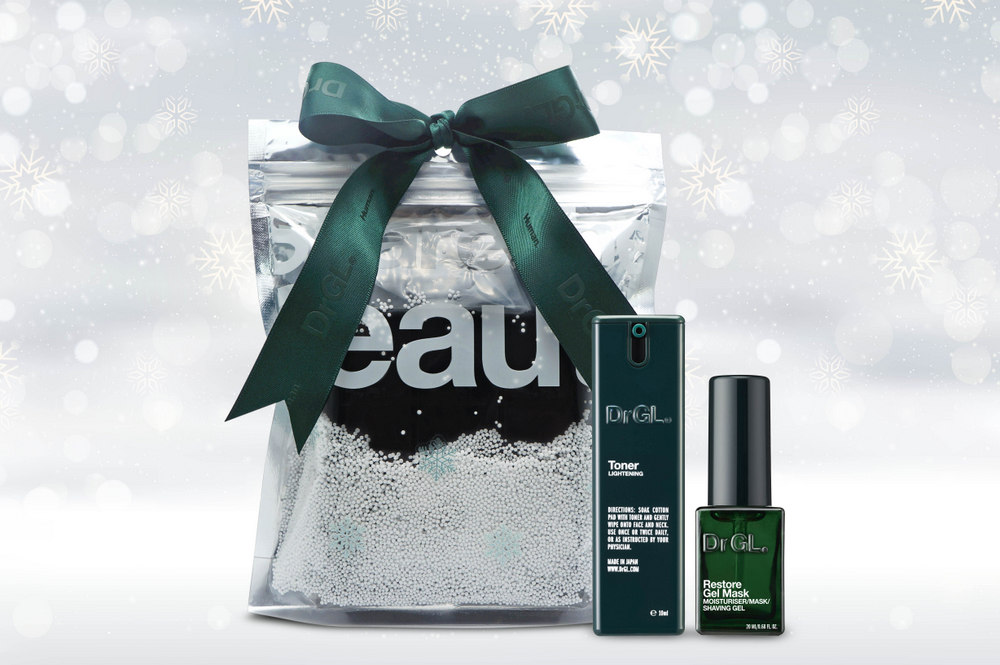 DrSpa®
Look your very best for the many parties you'll attend with DrSpa®'s Platinum NanoPlus Skin Treatment ($168; U.P. $520). Using 99.99% pure platinum nano colloids, this state-of-the-art treatment promises a radiant, youthful look with reduced wrinkles and crow's feet. Best of all, from now till 1 January 2019, the treatment comes with a Bright & Energize Eye Therapy (worth $120). Remember to pick up DrGL®'s range of products and receive a complimentary two-piece Light Me Up gift set (with minimum purchase of $250, regular-priced items only) to maintain that stunning radiance in between treatments.
#03-04. Tel: 6738 8441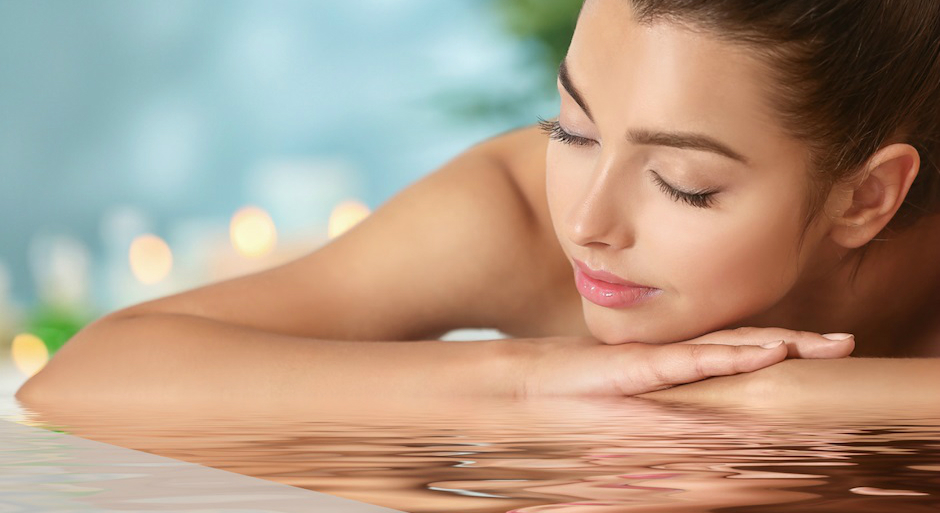 Prive Aesthetics
Exclusive to Prive Aesthetics are the advanced products and skin rejuvenating treatments from renowned Swedish cosmeceutical brand, CLINICCARE. Their hero treatments, the CLINICCARE Hydra Booster Facetherapy and the CLINICCARE Hydra Firm Facetherapy ($228 for first trial or one-for-one at $300, U.P. $760), taps on low molecular hyaluronic acid to retain moisture, promote skin cell repair and soothe irritated skin. The former is highly recommended for dehydrated skin, particularly after a trip to a dry climate country.
#03-02. Tel: 9656 5380
From now till 1 Jan at Palais Renaissance, receive $30* Palais voucher with a minimum of $300 spending on Mastercard.
With a minimum spending of $1,000, receive $50* Palais vouchers.
*Terms & Conditions apply, while stocks last.​
For more information, visit www.palais.sg
SHARE