Head to Sushi Mizumi, Wynn Palace for authentic Edomae-style sushi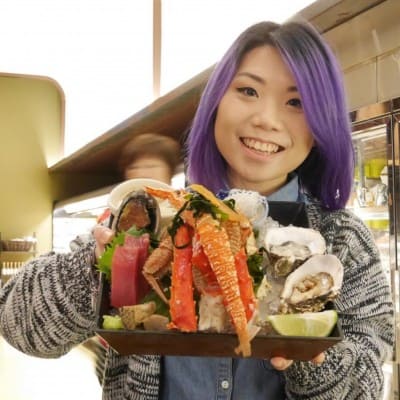 · 26 August 2018
·
Special Feature
With access to Japan's freshest seasonal ingredients and years of culinary training, Executive Chef Min Kim of Sushi Mizumi, Wynn Palace is adept at showcasing an exquisite array of Edomae-style sushi.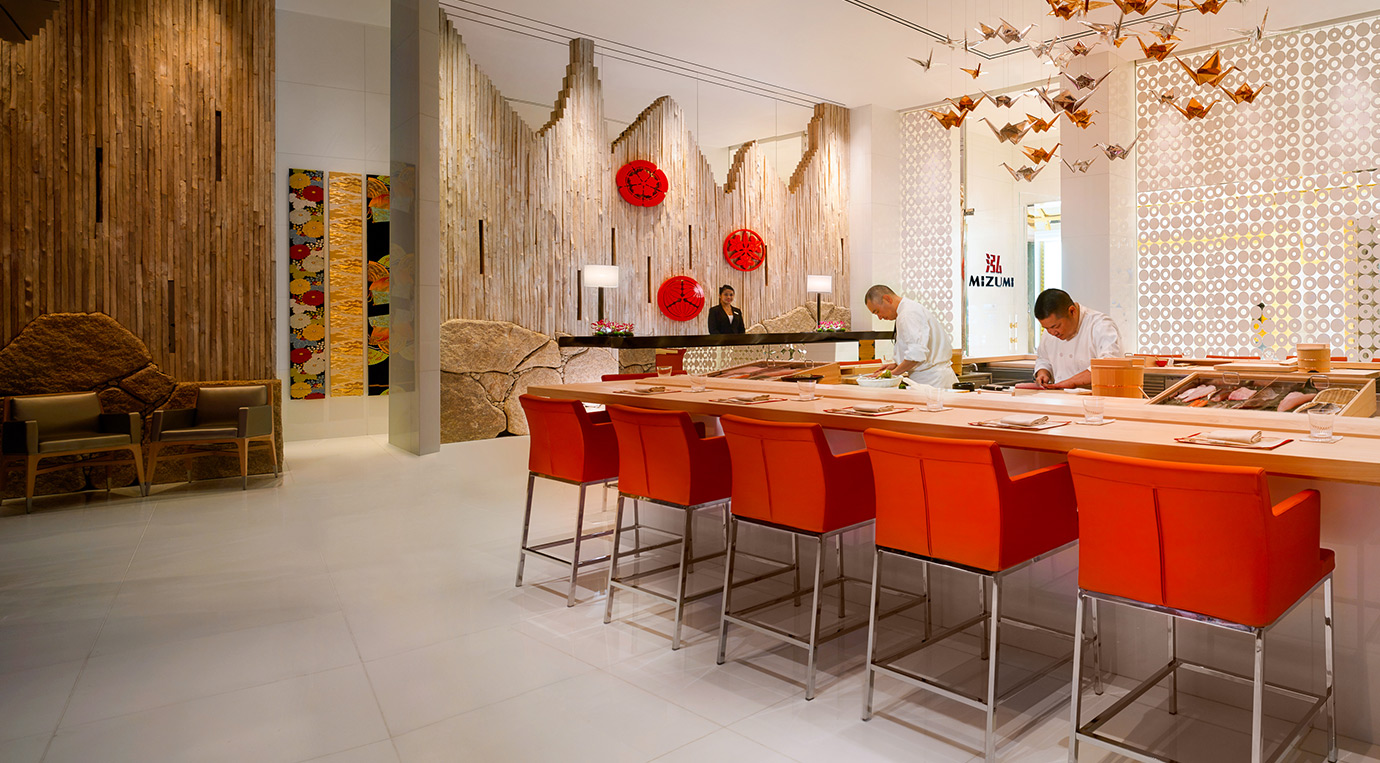 Finesse and elegance mark the dining experience at Sushi Mizumi, Wynn Palace. The Forbes Travel Guide Five-Star Award-winning restaurant's centerpiece is the 14-seater sushi bar made from slow-glowing Japanese Hinoki Cypress, where Executive Chef Min Kim (formerly from two Michelin-starred Narisawa and three Michelin-starred Ryugin) and four Master Sushi Chefs exudes the concept of omotenashi with a spectacular display of Edomae-style sushi atop exquisite Japanese ceramics. The omakase menus, originally designed by Contemporary Master Craftsman Tsutomu Shimamiya (of two Michelin-starred Sushi Zen), showcases the Japan's finest seafood flown in at least five times a week from Tsukiji Fish Market.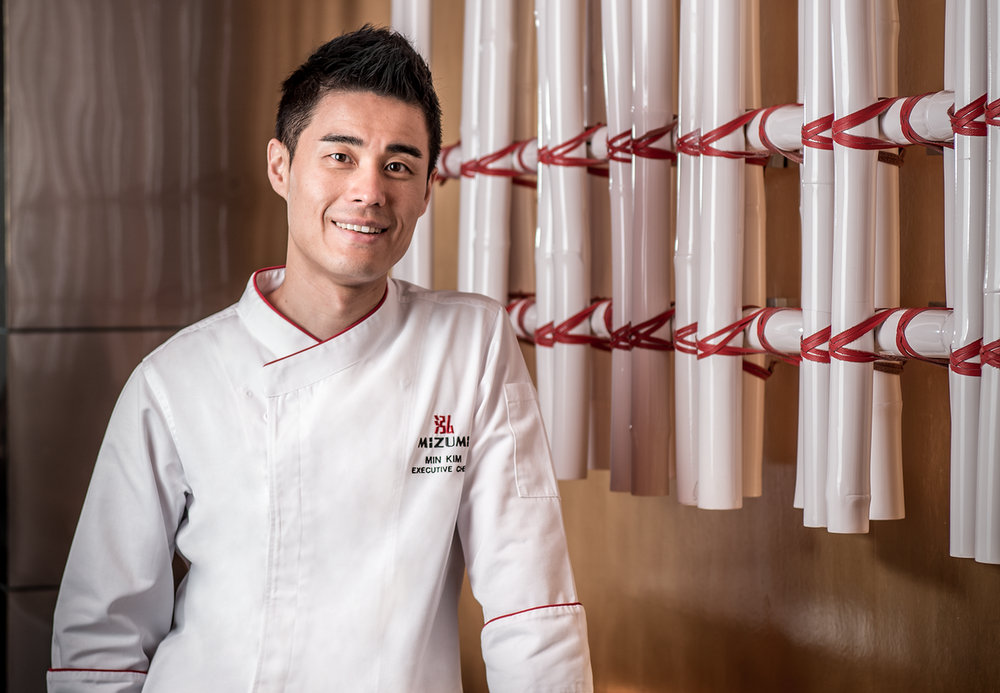 "The origin of Edomae-style sushi dates to the Edo period where fish had to be preserved (as there were no means of refrigeration) and the sushi rice was seasoned with red vinegar. The latter imparts a more savoury note than the sweeter counterparts in western Japan (Osaka)," explains Kim. "Likewise, our menus are highly seasonal. Only produce, from the rice to the fish, that have met my standards are presented to the guests. Of course, we have mainstays like the ootoro (fatty tuna belly) and crab, but the summer, for example, will include delicacies such as the murasaki uni (purple sea urchin) and black abalone."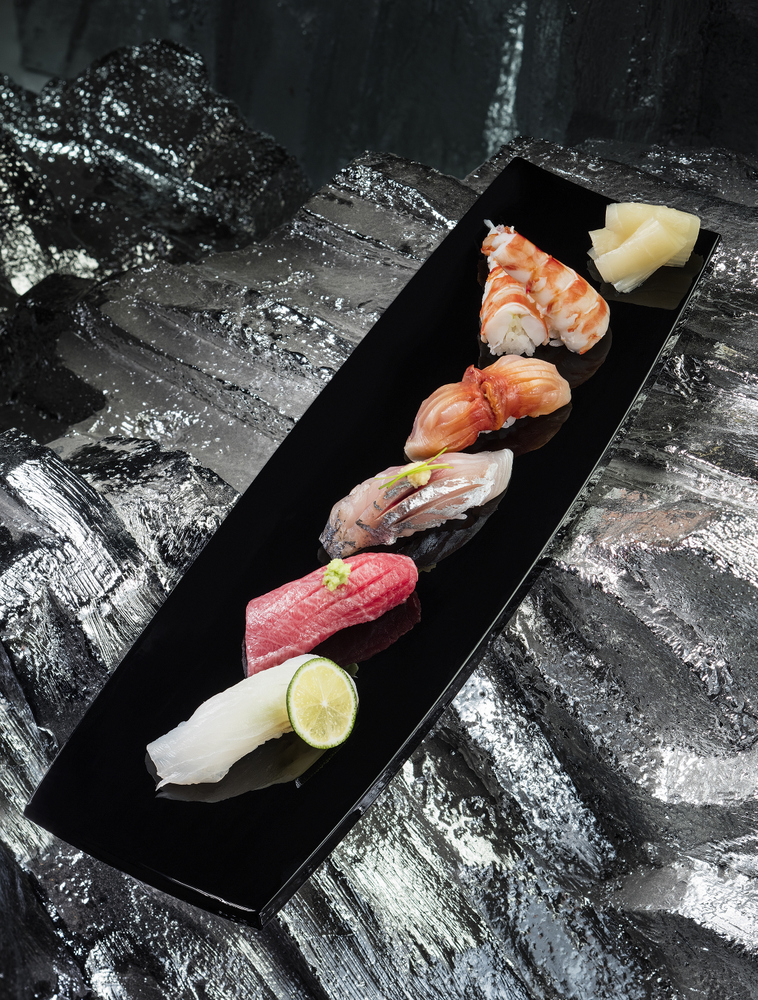 What Sushi Mizumi offers is an intimate experience. Not only do the Master Sushi Chef dazzle with swift, precise movements to plate delicate slivers of kinmedai (red bream) and anago (salt water eel), they also do double duty as amiable conversationalists, whether it's sharing about the menu or the latest happenings around Macau. "It's more than just cooking when it comes to dining at Sushi Mizumi (and Mizumi). I want to translate the story of Japan's culinary history into an unforgettable meal. What I want diners to take home is not that they've just had an amazing taste of the Japanese fare but a new-found curiosity towards the country and its culture," enthuses Kim.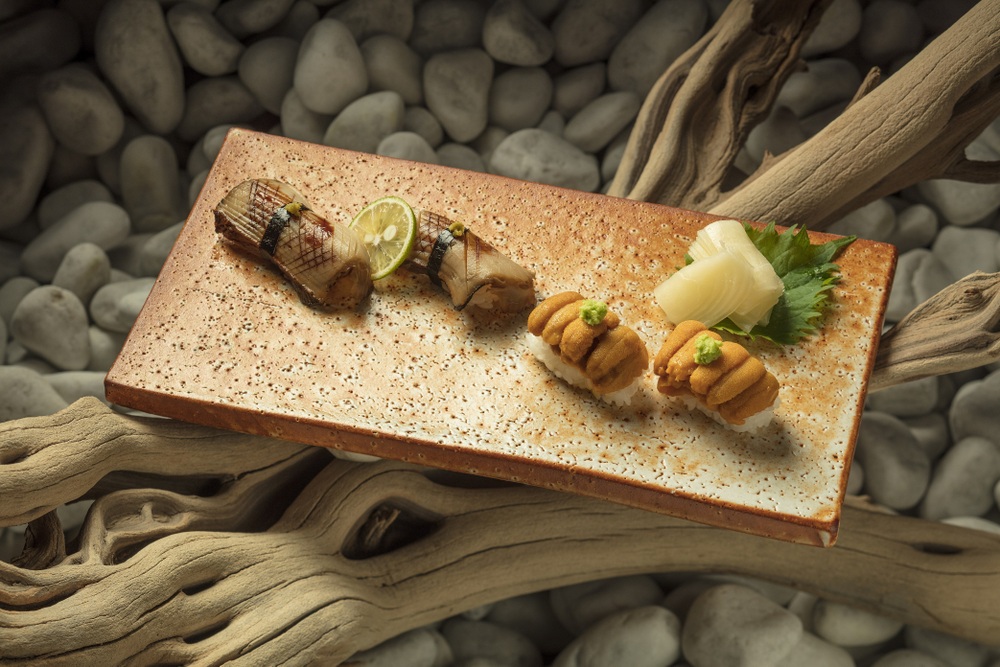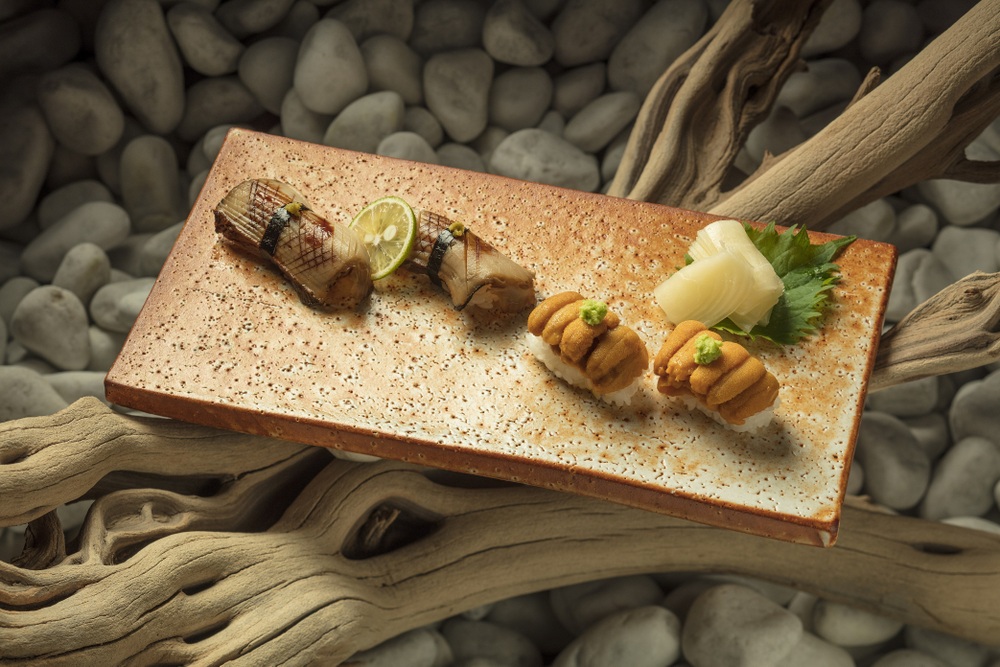 Its sake collection is no less magnificent. Specially curated by a dedicated sake sommelier and Japan's Master of Wine, Kenichi Ohashi, it features over 70 bottles, including the premium daiginjo varieties. You can even request for a bespoke sake pairing to go along with the menu.
In short, Sushi Mizumi is almost too good to share. Its effortless grace, from the decor to its meticulous plates, and the attention to details when it comes to its ingredients has made it Cotai's quintessential address for an authentic look (and taste) into one of Japan's most respected cooking styles.
Open on Saturdays and Sundays for lunch (only Sushi Omakase menu is available) from 11:30am to 3pm and Thursdays to Tuesdays for dinner from 5:30pm to 11pm.
Address: Wynn Palace, Av. da Nave Desportiva Cotai, Macau. Tel:+ 853 8889 3663. wynnpalace.com
Book a table at Sushi Mizumi, Wynn Palace here.
SHARE