Festivity and Romance at Palais Renaissance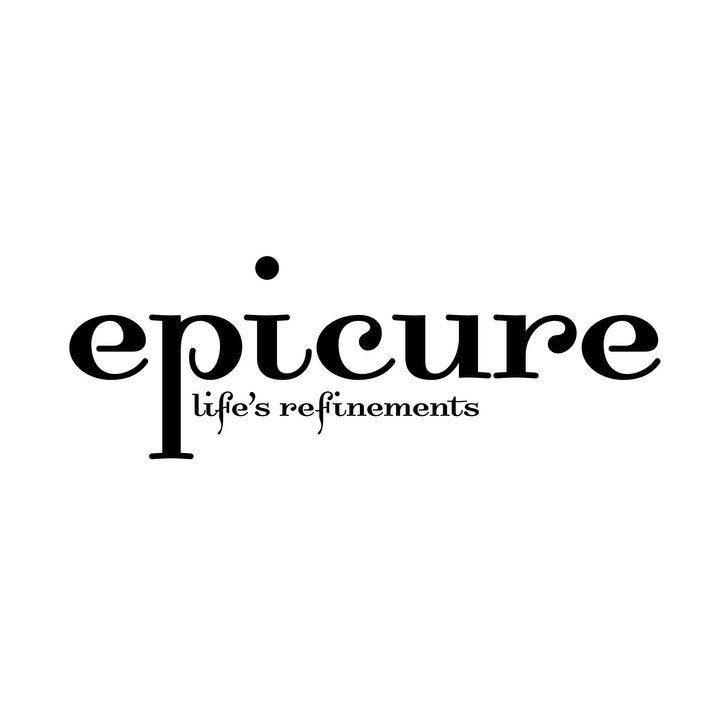 · 1 February 2018
·
Special Feature
Looking for an alternative to the deluge of Valentine's Day and Chinese New Year menus and specials in the marketplace? Located on Orchard Road, the elegant Palais Renaissance is a haven of culinary delights for joyous celebrations with family and loved ones.
It's easy to get overwhelmed by all the Chinese New Year and Valentine's Day promotions and deals that are happening across the island each year. If all you want is an elegant venue to dine with your family, away from the hordes and at a convenient location, head to Palais Renaissance. There, you can enjoy an intimate lunch during Chinese New Year with your family members, pick up some Valentine's Day gifts at the boutiques, and tuck into a gastronomic dinner with your other half.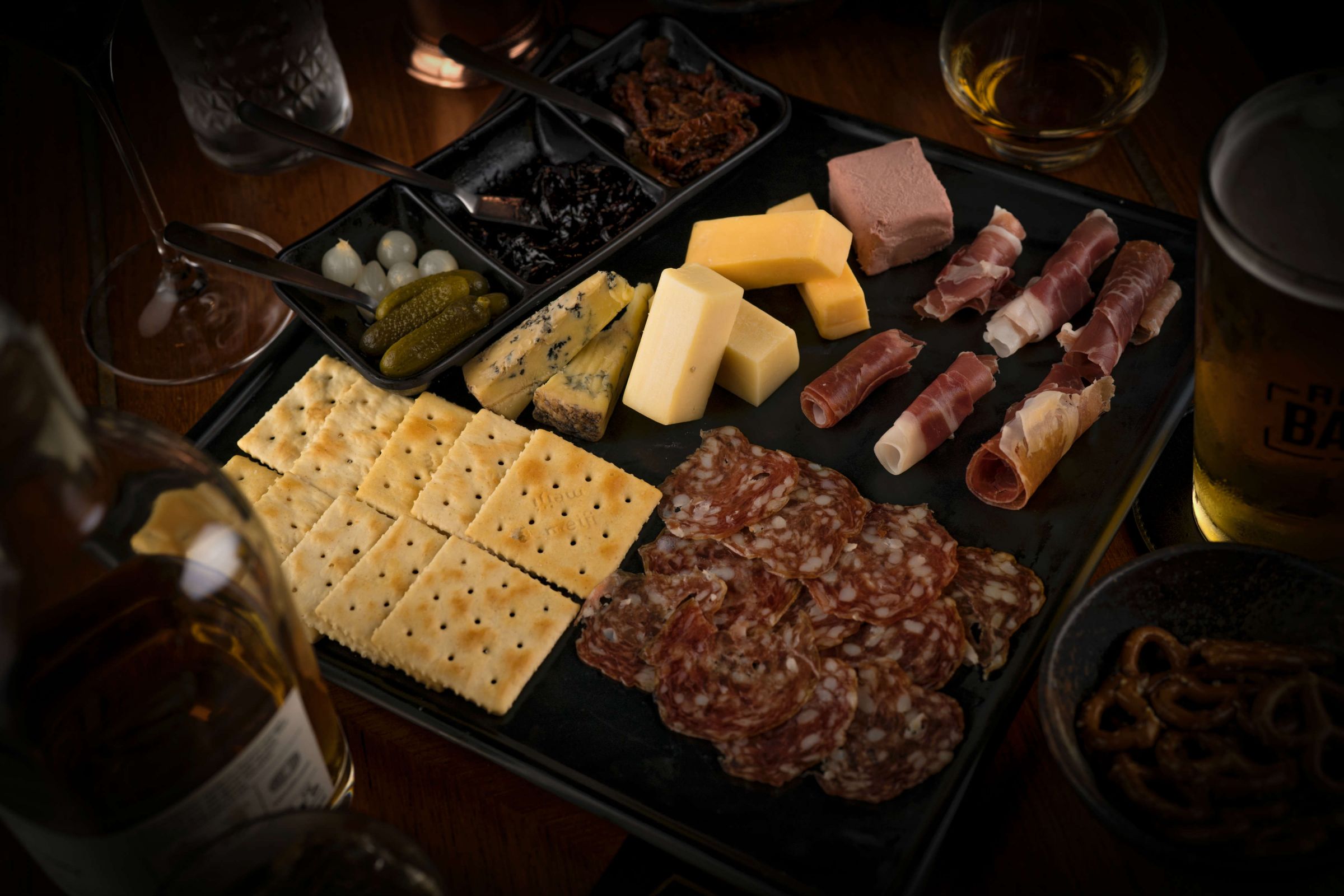 For the month of February
The Writing Club (#02-10)
This whisky library sits 36 comfortably within a plush and warm setting, its decor brings to mind a gentlemen's club on Savile Row. Home to over 500 hand-picked labels of rare and collectible whiskies and spirits from around the world, it was set up by a globetrotting couple, Tan Soo San and Sherin Ong. This February, they are offering a cold cut and cheese platter with purchase of selected bottle; sip a fine dram and enjoy slices of truffle salami, parma ham, liver pâté, blue cheese, Beemster cheese, and of course Gruyere cheese, served with crackers on the side. Tel: 9362 8626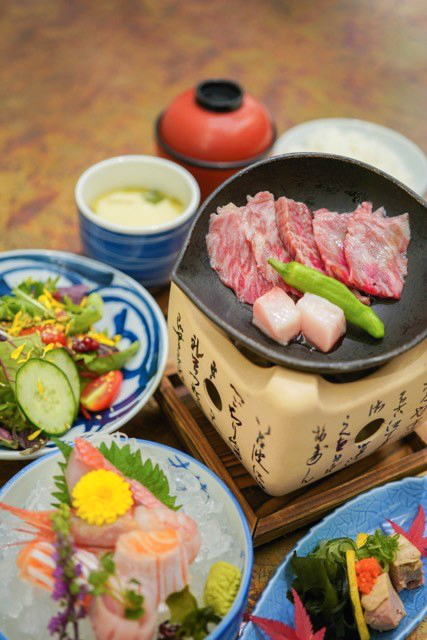 For Chinese New Year
Ishinomaki Grill & Sake Bar (#B1-02/02A/03)
The Chinese New Year season calls for lots of beer drinking but why not opt for sake instead? Ishinomaki Grill & Sake Bar offers 20% off any takeaway sake bottle from its wide selection from different prefectures in Japan and some exclusive labels include Ippongi Ippo from Fukui which has a complex and elegant flavour. Tired of typical Chinese New Year fare? Go for their Chirashi Yu Sheng (starting from $48, available until 2 March). Sweeten the deal with their new omakase lunch menus starting from $68. Fans of Wagyu beef can opt for their Wagyu Business Lunch ($88), where the chef will serve an appetiser, followed by chawanmushi, assorted sashimi, salad, choice of grilled, shabu-shabu or teriyaki Wagyu steak, accompanied by rice and miso soup, as well as the dessert of the day. Tel: 6737 1065
Wholesome Savour (#B1-06A)
For health-conscious families, Wholesome Savour's fully raw interpretation of pineapple tarts ($30 for a jar of 16 tarts) is an option. The tarts are made using whole plant-based ingredients and prepared under 46°C to retain the enzymes, antioxidants and nutrients. Their golden pineapple jam is grated from Sarawak pineapples, lightly sweetened with unsulphured apricots and gently dried at low temperature to achieve a caramelised consistency. Tel: 6736 0288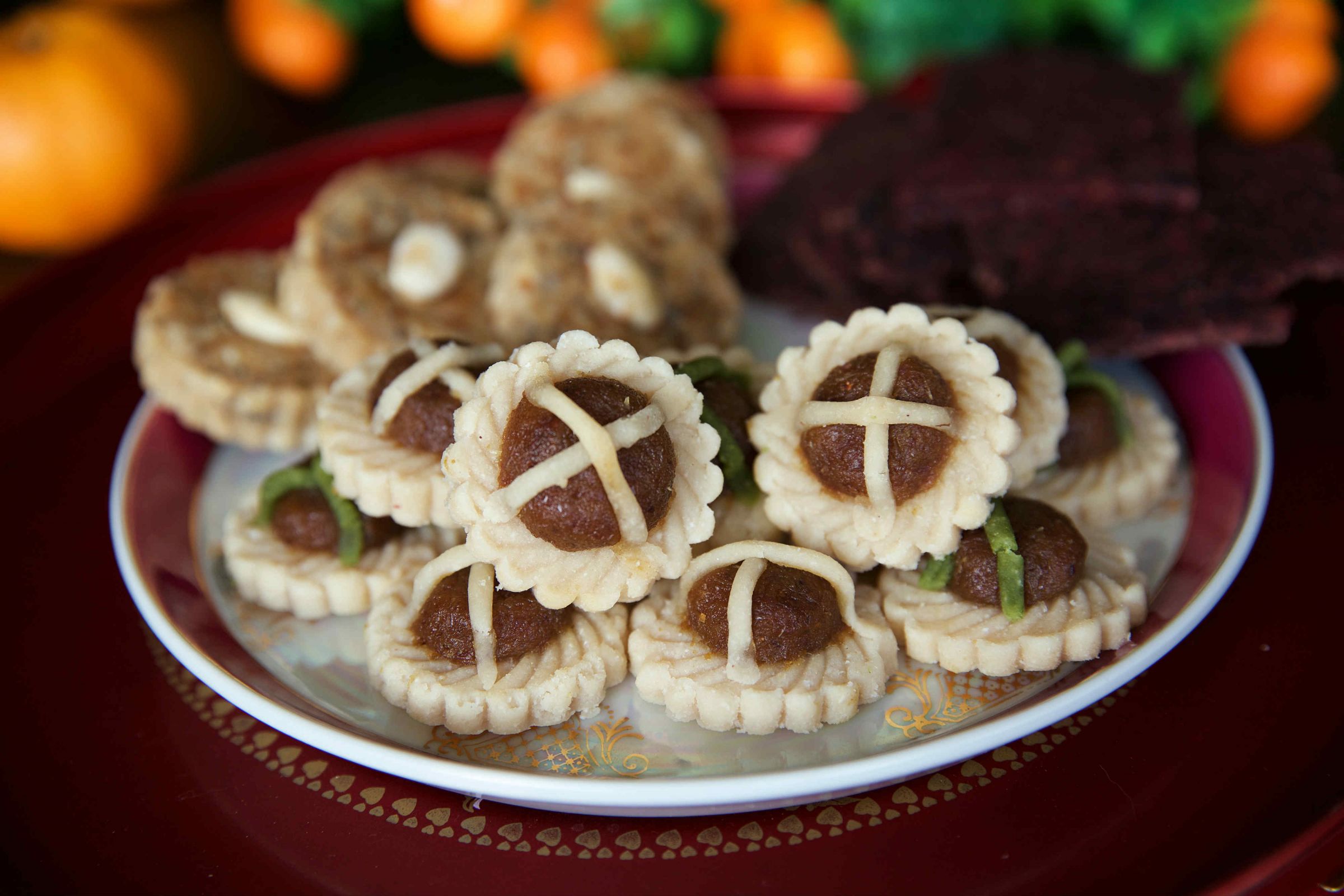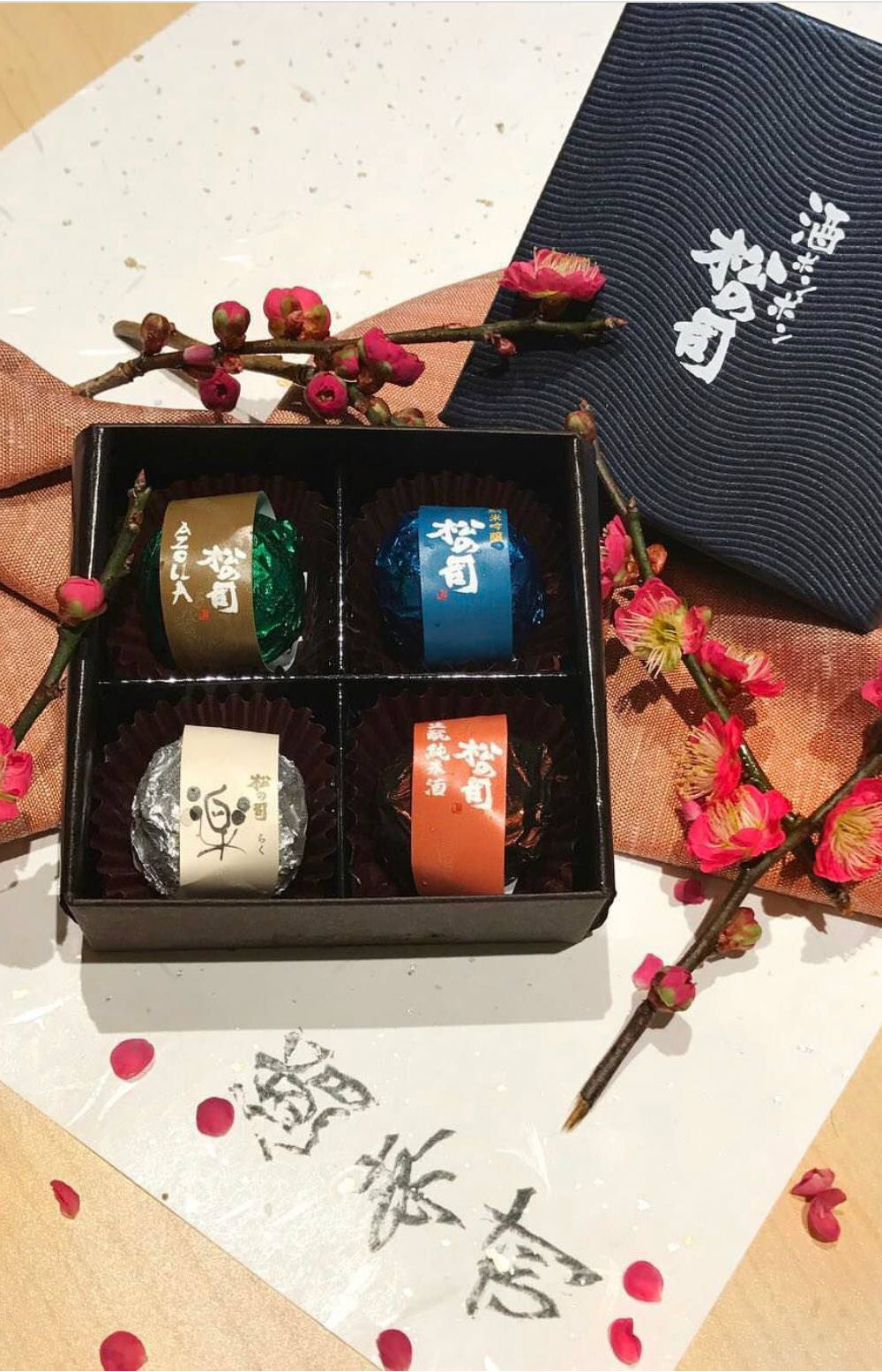 For Valentine's Day
Sushi Kimura (#01-07)
At this intimate sushi-ya, master chef Tomoo Kimura has specially curated a Valentine's Day menu paired with champagne and exquisite sake at $250 (lunch) and $400 (dinner). Lunch is seven courses, beginning with a refreshing glass of rose bubbly, followed by the premium Golden Ikura. For some savoury unagi, we recommend heading there for dinner instead; a decadent nine-course affair that includes the Nanohana Baby Eel with Egg Yolk Sauce, an indulgent uni platter, plus tender abalone with premium seaweed. Each couple will be presented with an exclusive box of Matsuno Tsukasa Sake Chocolate. Tel: 6734 3520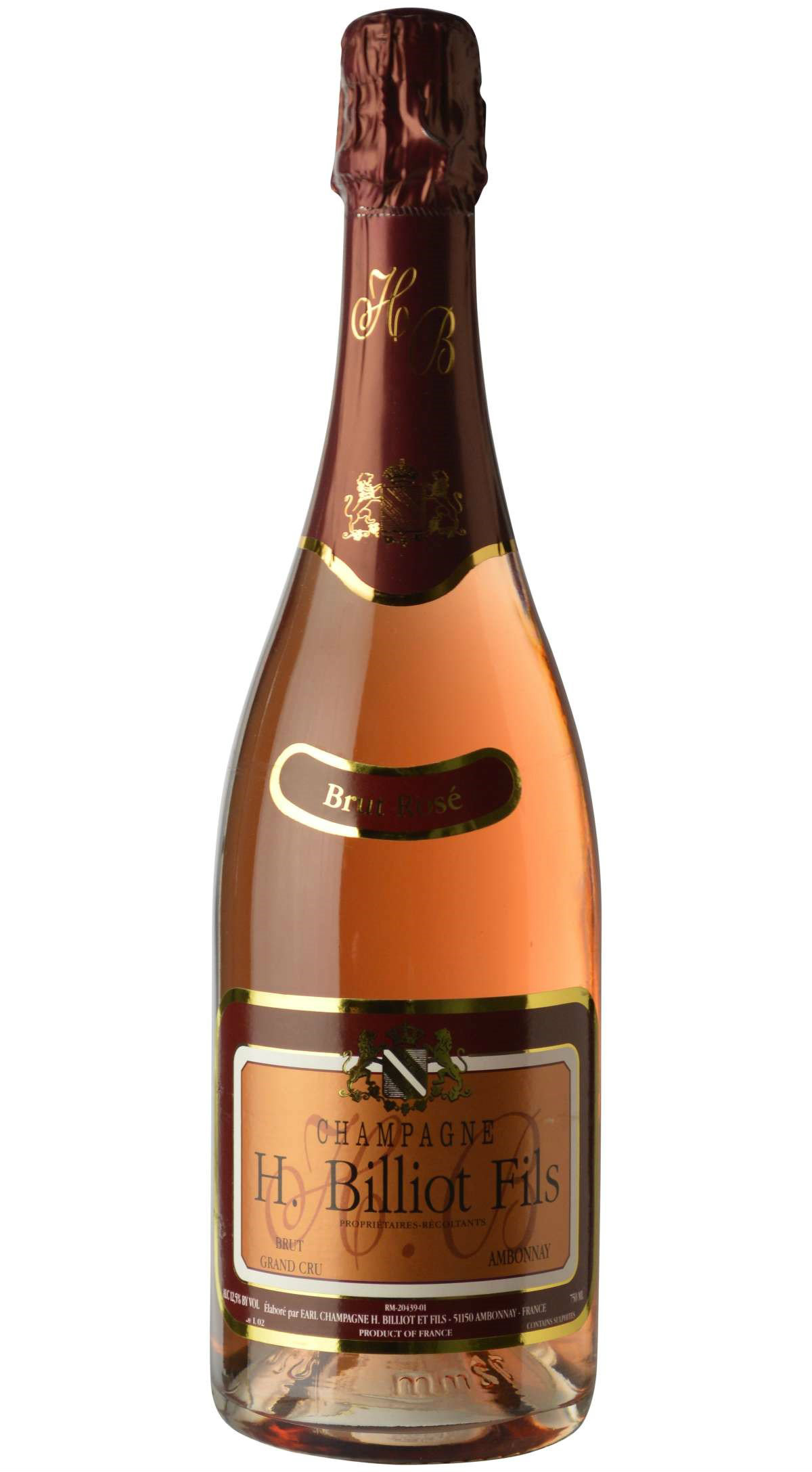 Artisan Cellars (#B1-01)
The specialty place for oenophiles, Artisan Cellars has been around since 2008 and houses over 400 bottles of luxury wines from countries like Germany, France, New Zealand and America. For the month of February, share the NV Henri Billiot, Rosé Réserve Brut ($83) with your loved ones over a family reunion feast. This bottle of choice is packed with fruity notes such as strawberry, melon and pink grapefruit – a favourite with most ladies, including mum. Tel: 6838 0373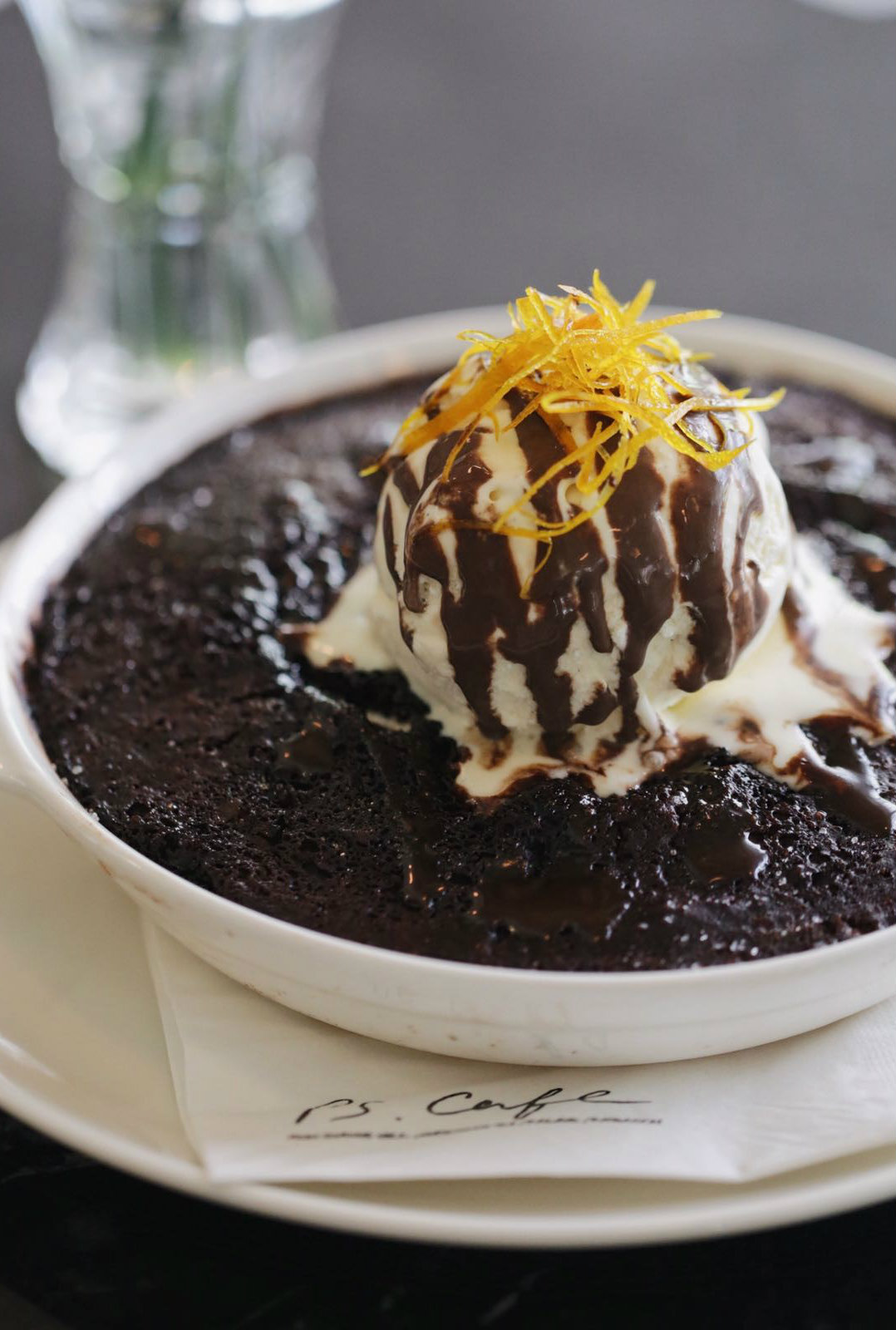 PS.Cafe (#02-09A)
From its modest beginnings in 1999, PS.Cafe has since become a stalwart in the Singaporean cafe scene. Surrounded by lush foliage, chic interiors and a high ceiling that is unique to the outlet at Palais Renaissance, this is the place to be for a romantic date or cosy afternoon tea with your family. Amp up the romance when you share the Baked Sticky Jaffa Pudding ($15) with your date, a sinful dark chocolate pudding topped with scrumptious vanilla ice cream and sprinkled with tangy orange peel. Tel: 9834 8232
Shoppers and diners of Palais Renaissance who have spent a minimum of $100 will be entitled to a $4 parking rebate (while stocks last). Coupons to be redeemed from the store directly.
Palais Renaissance
390 Orchard Road, Singapore 238871. Tel: 6737 6992 / Website: palais.sg
SHARE