Raisins Recipes from Singapore Chefs' Association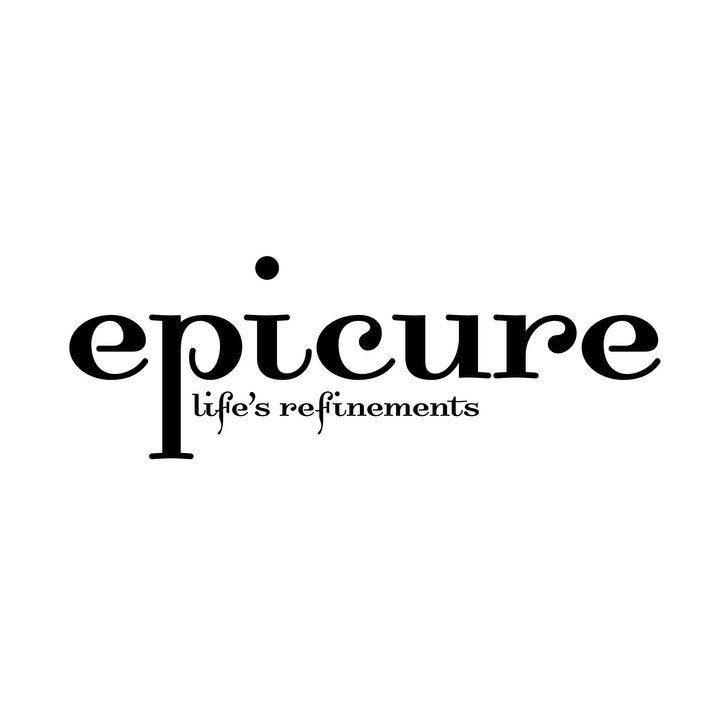 · 29 June 2017
·
Special Feature
You can do so much more with raisins then just sprinkling it over cereals or adding it to desserts. Tinker away in the kitchen with the help of these four recipes from four members of the Singapore Chefs' Association.
They're sweet and succulent and a versatile ingredient to have in every kitchen. Dried in the warm California sunshine, California Raisins are naturally sweet and chewy, which make them great for snacks or baked goods. But California Raisins are also very useful in cooking, as they can balance tart or spicy flavours with their sweet characteristic and wholesome appeal.
Four chefs from the Singapore Chefs' Association share their California Raisins creations. Bookmark these fail-safe recipes for your next party or everyday occasions.
CALIFORNIA RAISIN CARROT CAKE
By Pang Kok Keong, chef-owner of Antoinette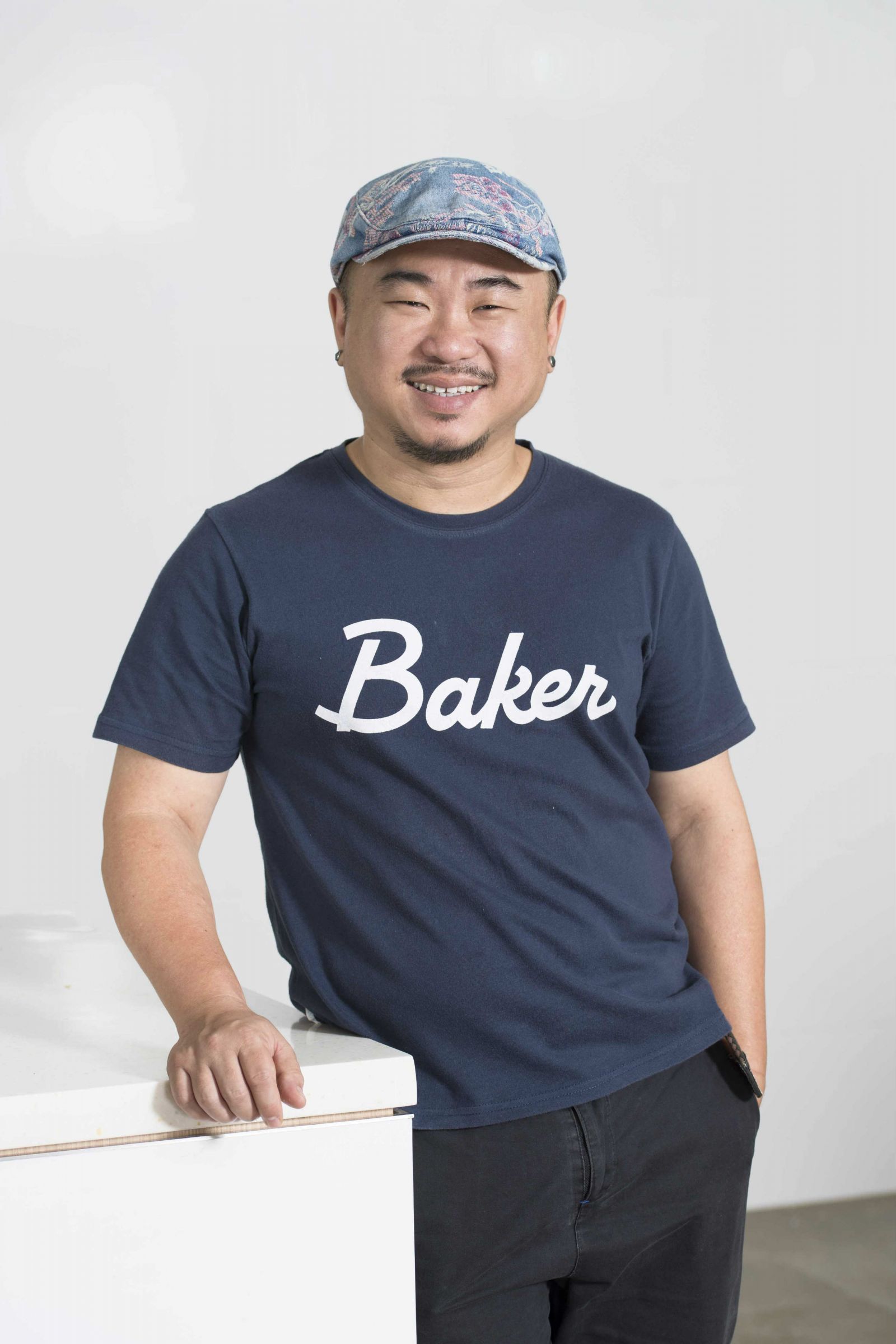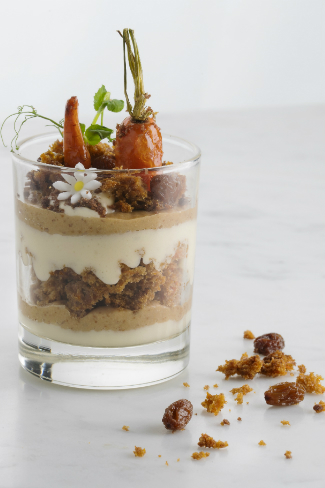 Serves 4-6
spiced california raisin carrot cake
50g California Natural Raisins, soaked in water and drained
106g cake flour
2g baking powder
2g baking soda
1g salt
1.5g ground cinnamon
1g ground nutmeg
1g gingerbread spice
22.5g sugar
50g brown sugar
35g walnuts, lightly roasted
52g egg
5ml vanilla extract
50ml vegetable oil
145g grated carrots
– Sieve flour, baking powder, baking soda, salt and spices. Set aside.
– Place all ingredients (except walnuts, soaked California Raisins, liquids and carrots) in a mixer with a whisk attachment, and whisk at medium speed, adding eggs and vanilla extract, followed by the oil.
– Mix well, and add carrots, walnuts and California Raisins.
– Bake in a 14-cm cake tin at 170°C for about 40 minutes, or until cooked through.
soy cream cheese mousse
240g cream cheese
135ml unsweetened soy milk
66g sugar
50g whole egg
30g egg yolk
3g gelatine sheet, pre-soaked
30ml milk
– Soften the cream cheese with soy milk using an electric mixer with paddle attached.
– Make a pâte à bombe with sugar, whole egg and yolk, and add the cream cheese mixture once it reaches about 35°C. Melt bloomed gelatine sheet with milk and add to the cream cheese mixture.
– Reserve in a container in the chiller for at least 3 hours.
california raisin purée
200g California Natural Raisins
Water, enough to cover California Raisins in a pot
50ml soaking liquid
– Bring water to a boil. Pour over the California Raisins and soak for at least 40 minutes until the California Raisins are plump and soft. Strain and reserve the liquid.
– Blend the liquid and soaked California Raisins until you achieve a puree. Set aside for use in the California Raisin Crémeux.
california raisin crémeux
200g California Raisin Purée
100g egg yolk
85g whole egg
8g sugar
1g gelatine sheet, pre-soaked
90g butter
– Bring the California Raisin Purée to a simmer. Mix egg yolk, whole egg and sugar, and temper into the purée.
– Cook to 85°C, then remove from heat. Add in bloomed gelatine and allow the mixture to reach 40°C. Blend in the butter with an immersion blender.
to assemble
– Fill a layer of soy cream mousse in a glass and let it set in the freezer for 20 to 30 minutes.
– Add a layer of California Raisin Crémeux and top with bite-sized pieces of carrot cake. Repeat the layering and garnish as desired.
CALIFORNIA RAISIN IMPERIAL CHICKEN SANDWICH WITH CALIFORNIA RAISIN, MANGO & CUCUMBER SALSA, 62°C EGG & CAJUN HAND-CUT POTATO WEDGES
By Elvin Chew, executive chef of 30 Bencoolen by Bayview International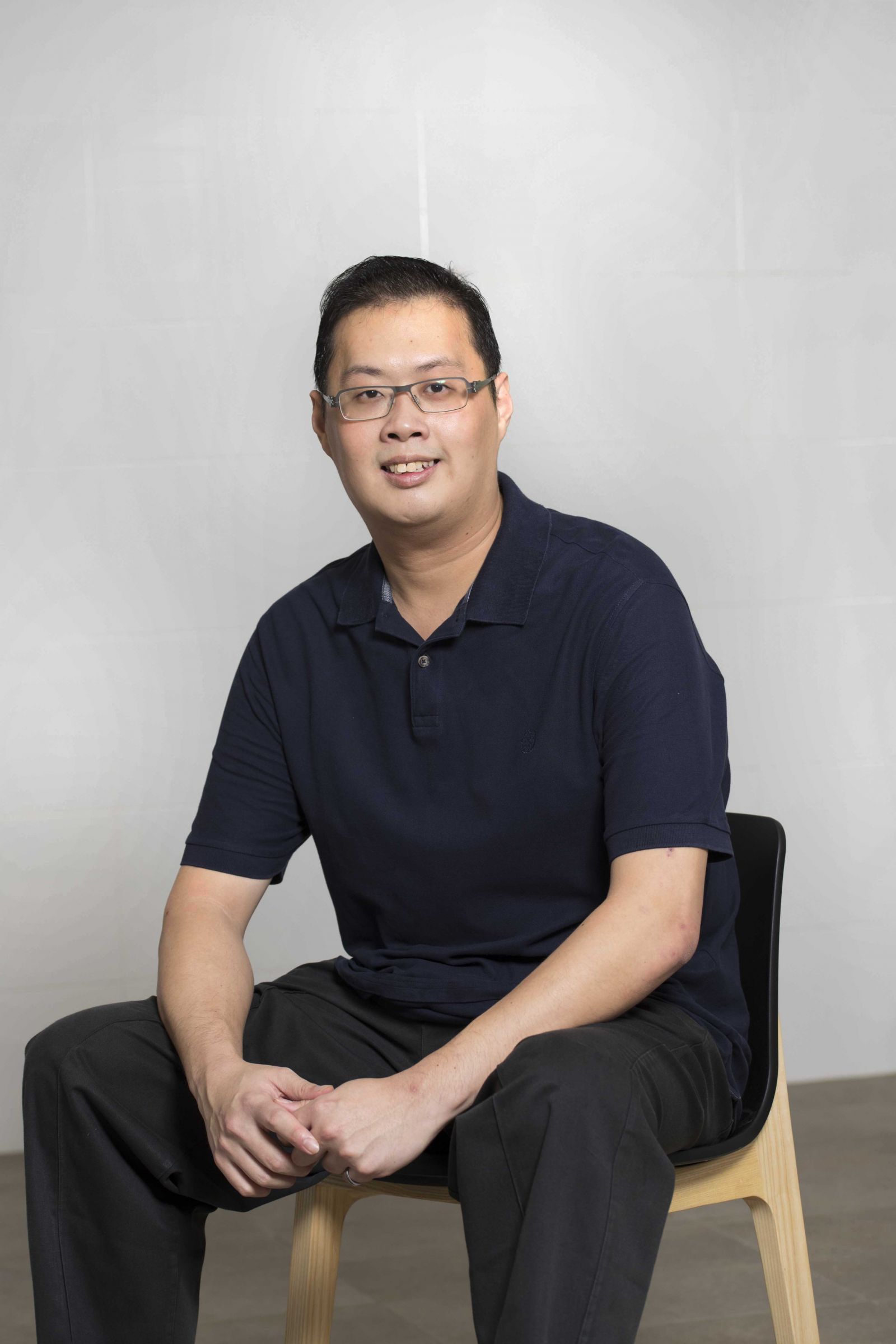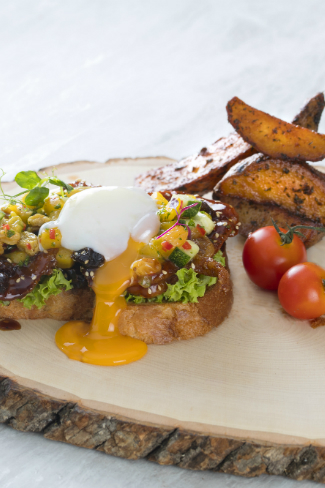 Serves 4
california raisin imperial sauce
100g California Raisins
50g fine sugar
40ml Worcestershire sauce
40ml HP sauce
20ml A1 sauce
30ml chilli sauce
50ml oyster sauce
200ml water
– Combine all ingredients in a pot and cook over low heat. Stir the mixture well and keep warm before serving.
california raisin, mango & cucumber salsa
60g California Golden Raisins
150g ripe mango, diced
60g cucumber, diced
10g chilli, diced
10g Chinese parsley, chopped
50ml lemon juice
20g sugar
salt and pepper, to taste
– Combine salsa ingredients in a mixing bowl. Mix well and keep chilled before serving.
62°c sous vide egg
4 eggs
– Place eggs in a sous vide machine set at 62°C and cook for an hour.
cajun hand-cut potato wedges
8 russet potatoes, skin on, cut into wedges
30g Cajun spices
oil
salt and pepper, to taste
– Steam the hand-cut potatoes for 20 minutes. Allow to cool.
– Heat up oil for deep frying. Lightly deep fry the potatoes for 3 to 4 minutes, then remove from oil.
– Sprinkle the Cajun spices onto the potatoes and re-fry until golden brown.
– Drain excess oil and toss the wedges with more Cajun spices, and some salt and pepper.
imperial chicken sandwich
4 pcs chicken breast, butterfly-cut
5g salt
5g chicken flavour seasoning
1 egg
35g cornflour
5ml Worcestershire sauce
brioche, sliced
Coral lettuce
– Marinate the chicken breast with salt, chicken flavour seasoning, egg, cornflour and Worcestershire sauce for at least 4 hours.
– Deep fry or bake the chicken breast.
– Dip the cooked chicken breast into the California Raisin Imperial Sauce before serving with Cajun potato wedges.
CALIFORNIA RAISIN & YOGHURT GRIDDLE CAKE WITH CALIFORNIA RAISIN CORIANDER CUSTARD
By Kenny Kong, executive pastry chef of Resorts World Sentosa Singapore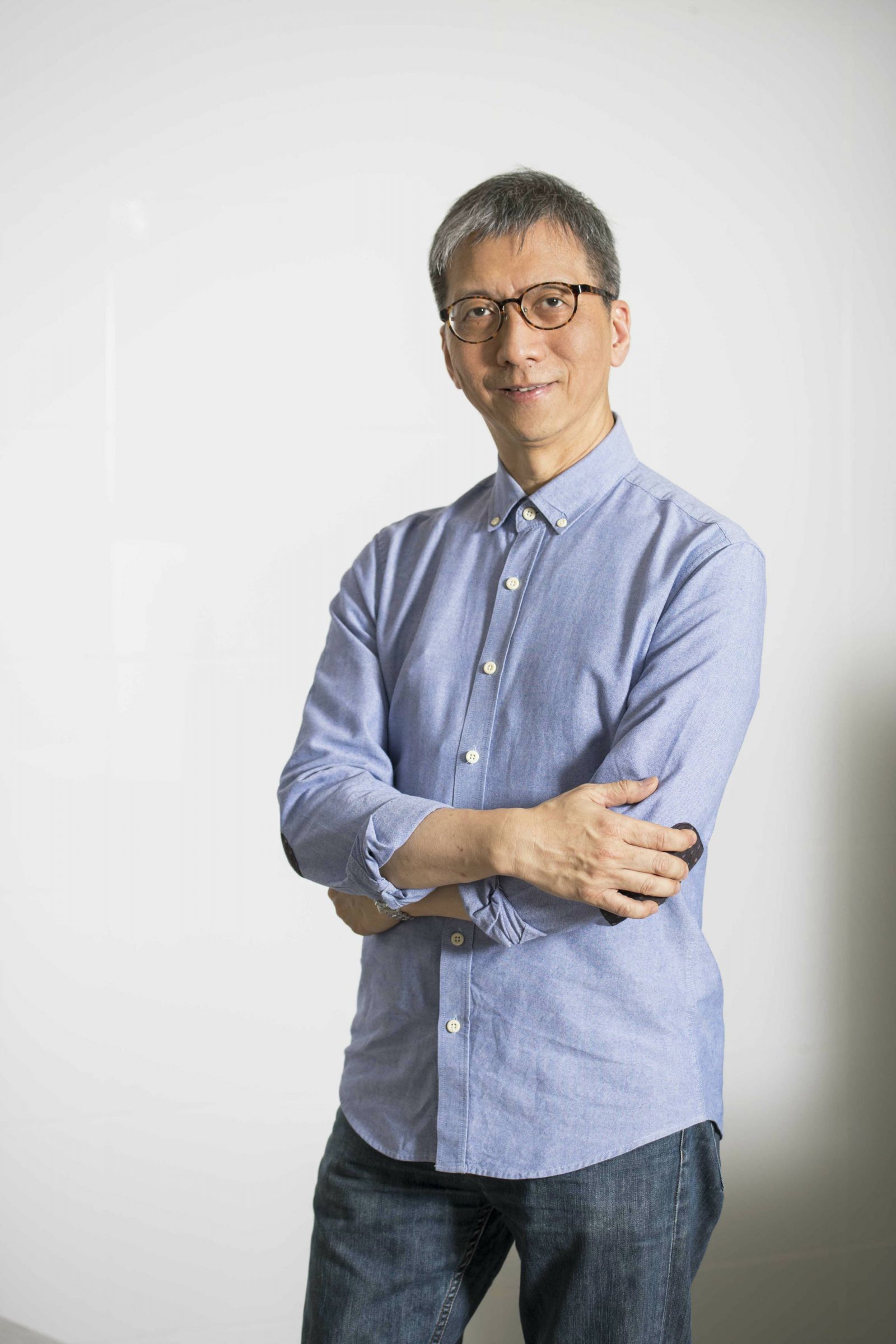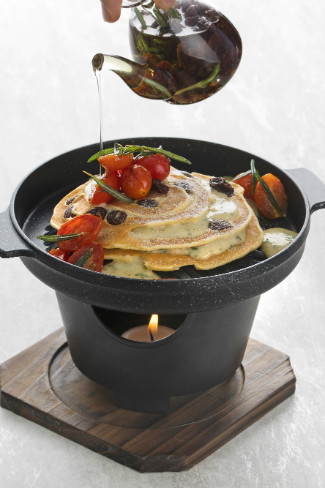 Serves 4
california raisin & yoghurt griddle cake
40g California Natural Raisins
50ml yoghurt
50ml milk
24g egg yolk
38g cake flour, sifted
1g baking powder
1g salt
15g egg white
4ml raw honey
14ml olive oil
– Mix yoghurt, milk and egg yolk well, then sift flour into it. Add baking powder and salt, and mix well together.
– Beat egg whites with honey to soft peaks and fold gently into the batter.
– Drop spoonfuls of batter onto a heated pan that is lightly coated with olive oil.
– Sprinkle some California Raisins over the batter in the pan and cook until griddle cakes turn golden brown on both sides.
california raisin coriander custard
60g California Golden Raisins
75ml milk
25ml cream
10g egg yolk
4g corn flour
10 pcs coriander leaves, chopped
1 lemon, zested
– Infuse the California Raisins with cold milk and cream for two days. Bring the milk, cream and California Raisins to a boil.
– Gently pour the boiling water over the egg yolk and corn flour, and re-heat to 82°C.
– Mix with a handheld blender to an emulsion, then add lemon zest and chopped coriander leaves. Keep chilled until ready to serve.
california raisin, herb & grapeseed oil infusion
(Prepare 4 weeks ahead)
10g California Natural Raisins
10g California Golden Raisins
3g rosemary leaves, kept dry (do not wash)
½ pod vanilla bean, split
60ml grapeseed oil
– Fill the jar about half-full with the rosemary, vanilla bean pod and California Raisins, and cover completely with grapeseed oil. Gently stir the mixture, making sure that the herbs and California Raisins are well covered with oil.
– Cover the jar with a small square of waxed paper before screwing on the lid. (The waxed paper prevents chemicals that may be coated on the inside of the lid rom contaminating the oil.)
– Allow the oil to steep for 4 weeks.
to assemble
icing sugar, for dusting
cherry tomatoes
– Preheat a small piece of charcoal in a mini Japanese-style metal cooking stove.
– Cook some cherry tomatoes with a little California Raisin-infused herb oil and a bit of icing sugar.
– Stack the griddle cakes with some California Raisin Coriander Custard between the layers.
– Dust the griddle cakes with icing sugar and serve warm on the metal grill plate and a drizzle of the California Raisin, Herb & Grapeseed Oil Infusion.
CONFIT OF DUCK WITH SPICED CALIFORNIA RAISINS & ORANGE LIQUEUR YUZU GLAZE
By Edmund Toh, director of Culinary, Rasel Catering Singapore & Purple Sage Group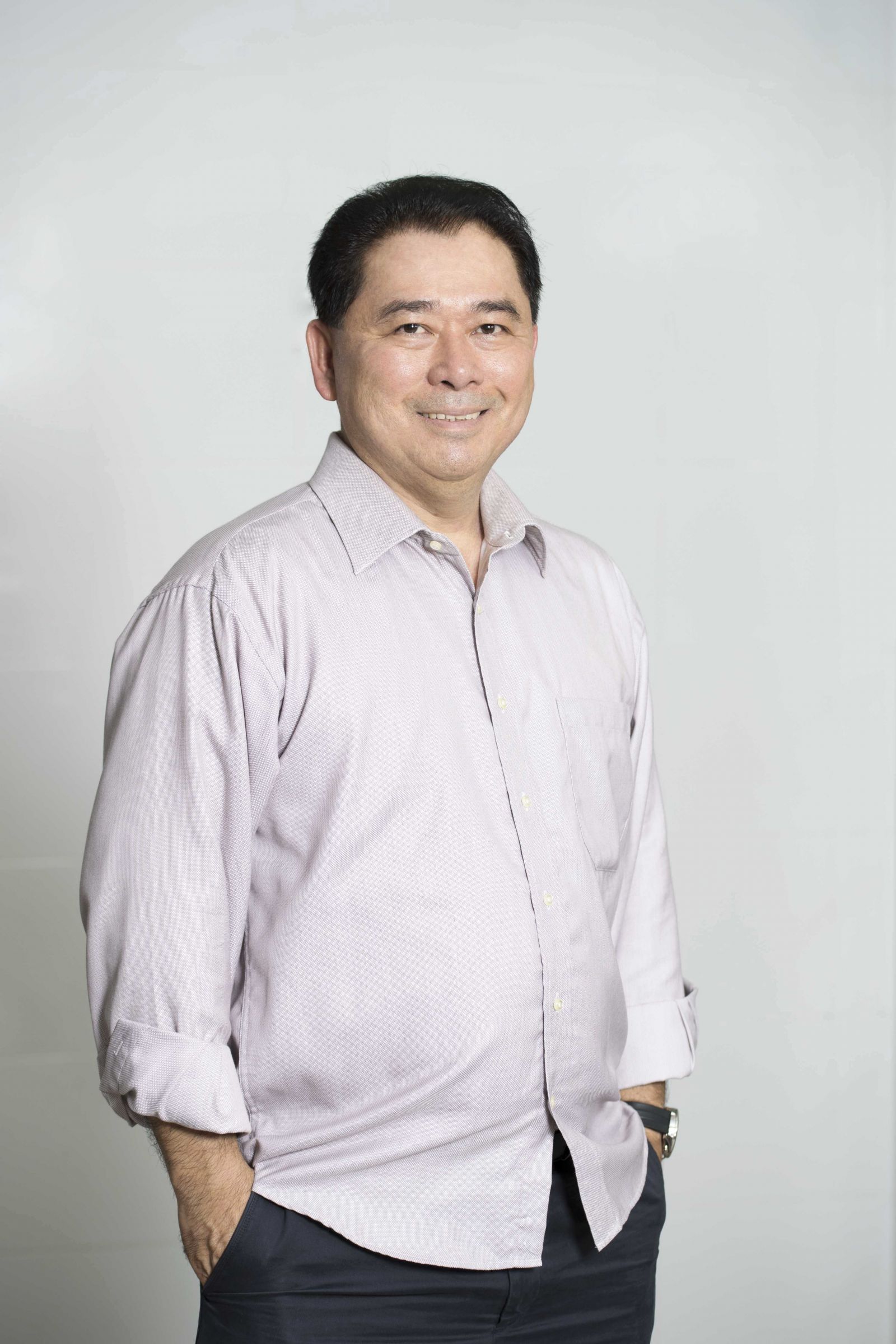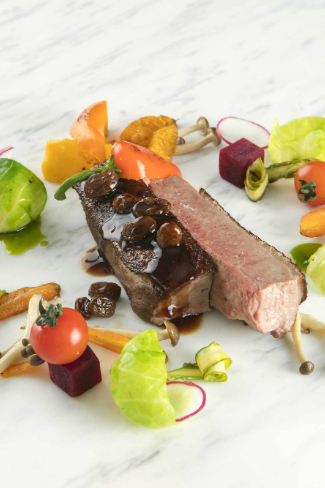 Serves 4
duck confit
4 pcs duck breast
30g brown sugar
20g rock salt
40g garlic, grated
30g ginger, grated
5g star anise
10g coriander seeds, roasted
5g mustard seeds
5g black peppercorn
5g thyme, chopped
duck fat, sufficient to cover duck breast
oil, for searing
– Crush sugar, salt, aromatics, spices and herbs in a large bowl. Coat the duck breast in this spiced mixture and leave to marinate in the fridge for 24 hours.
– Wipe off the marinade with paper towels.
– Melt duck fat in pan, then add duck breast to vacuum bag and seal. Place sealed duck confit in circulating water bath for 8 hours at 75°C.
– Heat oil in a non-stick pan over medium heat.
– Sear duck breast, skin-side down, until golden brown and crispy, then slice into pieces.
spiced california raisins
60g California Natural Raisins
60g California Golden Raisins
80g dried figs, diced
100ml gin
2 pcs orange peel
1 pc bay leaf
1 pc star anise
2g clove
5g cinnamon
20g castor sugar
60ml fruit juice
pinch of salt
– Marinate California Raisins and figs in gin with orange peel, bay leaf, star anise, clove and cinnamon for 6 hours. Strain the California Raisins and figs.
– Caramelise the sugar and flambe the gin, then reduce with fruit juice and add marinated California Raisins, figs, and a pinch of salt and cook for 10 minutes.
orange liqueur yuzu glaze
30g shallots, chopped
30g garlic, chopped
40g shiitake mushrooms, sliced
5g fresh thyme
100ml orange liqueur
100ml white wine
250ml chicken breast
70ml rice vinegar
120g palm sugar
30g orange peel
150ml orange juice
400ml chicken jus
50ml yuzu juice
butter for sautéing
– Fry shallots, garlic, mushrooms and thyme with butter in a small saucepan. Flame with orange liqueur before reducing with white wine.
– Add chicken stock, vinegar, palm sugar, orange peel and juice and reduce for a while before addigin chicken jus.
– Reduce by half-then add yuzu juice. Season to taste.
spring vegetables
100g baby carrots, sliced
80g asparagus, sliced
20g brussels sprouts
60g shimeji mushrooms
80g beetroot, steamed and cut into cubes
butter, for sautéing
salt and pepper to taste
– Blanch vegetables in salted boiling water. Saute quickly in a pan with butter and add mushrooms and steamed beetroot. Season to taste.
to assemble
30g red radish, shaved
40g orange segments
basil oil (blend basil leaves with olive oil)
– Arrange duck slices on a plate. Dress the spring vegetables with shaved radish, orange segments and Spiced California Raisins.
– Drizzle with orange liqueur yuzu glaze and basil oil.
For more information and recipes on California Raisins, please contact Raisin Administrative Committee. #02-129, Enterprise Hub, 48 Toh Guan Road East.
Tel: 6515 6113. Email: caraisins@lieumktg.com.sg. Visit www.caraisins.org, www.caraisins.com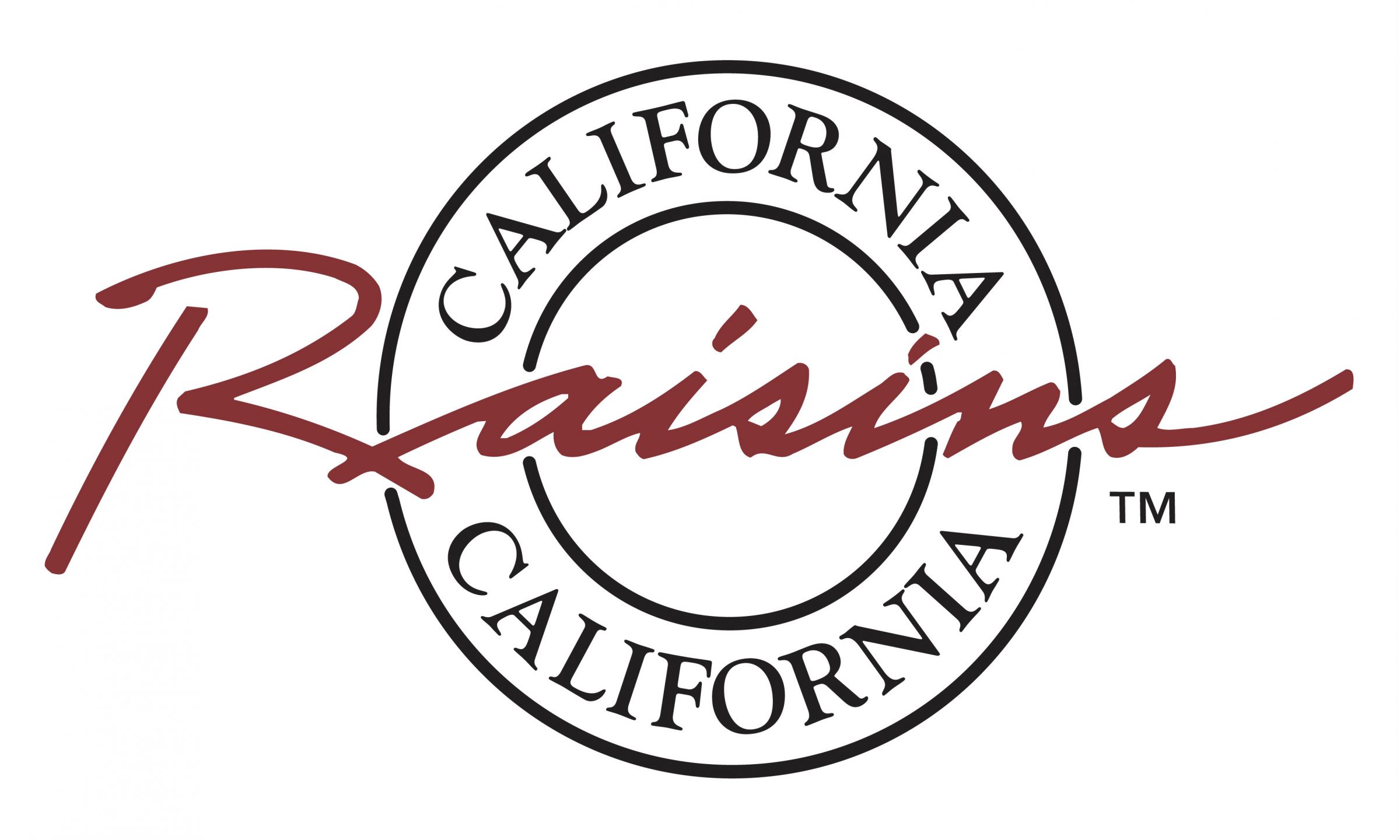 SHARE