5 surprising ways with Japanese rice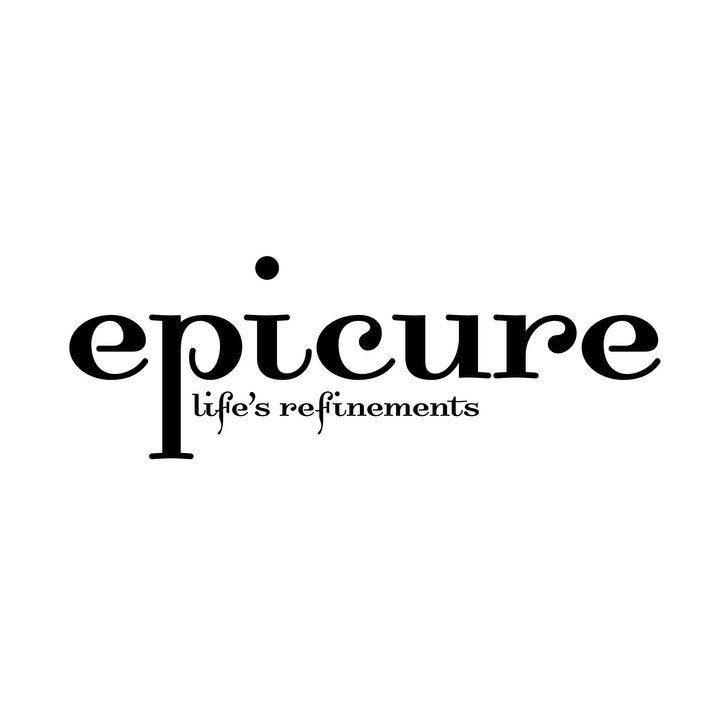 · 1 April 2017
·
Special Feature
The versatility of these rice grains goes far beyond its application in Japanese cuisine. Here, five notable chefs show us how to create delectable recipes using quality short grain rice from different Japanese prefectures.
Mention Japanese rice and you might think of your favourite restaurant serving sushi, donburi and chirashi dons. Japanese rice is known for its sticky texture, sweet flavour and glossy sheen when cooked, and it's these characteristics that make the grains such an essential pantry staple and versatile ingredient to cook with.
Increasingly, more chefs have cottoned on to the benefits of using Japanese rice in other cuisines.Think Italian (risotto), Indonesia (nasi kuning) and even Singapore (chicken rice). From the delicious chewy texture to the sweet-sticky flavour of Japanese grains, they are an apt choice for almost every cooking application. Cooking with Japanese rice has never been this easy.
Here, five toques – corporate chef Javed Ahamad of Punjab Grill, Vasco's head chef Jennifer Lee, Stellar at 1-Altitude's executive chef Christopher Millar, chef Jeremy Nguee of Preparazzi and chef-owner of Labyrinth Han Li Guang – have partnered with the folks from The Japan Rice and Rice Industry Export Promotion Association to share five different recipes to show you how these soft, short grains are not just for Japanese cuisine. Fancy making a hearty nasi kuning or a delicious tamale? You'll be surprised by the results.
SAGABIYORI RICE RISOTTO KHICHDI SPIKED WITH TRUFFLE OIL
By Javed Ahamad of Punjab Grill
Ahamad was inspired by his comfort food, khichdi, also known as the Indian risotto. Instead of basmati rice, he uses Sagabiyori rice, grown in Saga, a small prefecture on the island of Kyushu, Japan. The rice is much sweeter and stickier, which results in a slightly sweet but flavourful khichdi risotto with a satisfying bite to it. Who knew Japanese rice would work so well in Indian cuisine?
Serves 1 Prep time 2 hours
Cook time 1 hour
100g Sagabiyori rice (wash the rice for 3 to 4 cycles)
1 tsp cumin seeds
1 onion, finely diced
1 tomato, finely diced
2 tsp ginger garlic paste
1 tsp coriander powder
1 tsp red chilli powder
20g cheddar cheese, grated
35ml cepe water (soak 20g of dry cepes in 35ml of water for 2 hours)
80g cooking oil
1 tsp truffle oil
water
salt
fresh coriander
– In a saucepan, heat the cooking oil before pan-frying the cumin seeds.
– Add chopped onions and sauté them. Once translucent, add in the chopped tomatoes and pan-fry them for 5-10 minutes.
– Mix in the ginger garlic paste, coriander powder, red chilli powder and give it a good toss for 10 minutes.
– Stir-fry the Sagabiyori rice together with the saucepan mixture.
– Add in the ceped water and let the rice cook for 15-20 minutes.
– Serve with fresh coriander, grated cheese and truffle oil.
NASI KUNYIT JAPAN ISTIMEWA
By Jeremy Nguee of Preparazzi
In this Indonesian recipe, Nguee replaced the usual slender Basmati rice with Japanese short grain rice for its soft and sticky texture. To ensure optimal result, he advised washing the grains thoroughly to remove the starch from the rice.
Serves 3-4 Prep time 15 minutes
Cook time 1 hour 30 minutes
250g Japanese short grain rice
300ml water
1tsp turmeric powder
1/2 tsp curry powder
150ml coconut cream
sea salt
– Wash the rice thoroughly – by gently rubbing the grains against one another. Repeat this step until the water is clear.
– In a bowl, combine water, turmeric power, curry powder and 100ml of coconut cream together.
– Add the washed rice to the coconut mix and let it sit for 40 minutes.
– Pour the rice mixture through a strainer while saving the coconut mix. Leave the rice in the strainer for 10 minutes to completely dry.
– Set the rice cooker container on a weighing scale and tare the scale to zero. Add the strained rice to the container and note the weight on the scale. Calculate 60% of the weight. Pour that amount of coconut mixture into the container.
– Cook the rice in the rice cooker. Once the rice is cooked, add in the remaining 50ml of coconut cream. Let it rest for 10 minutes – to absorb the coconut cream.
– Season the rice with sea salt.
– Serve it with your favourite curry
CHOCOLATE TAMALE WITH HORCHATA CREME ANGLAISE, CANDIED RICE CRACKERS, STRAWBERRY
By Jennifer Lee of Vasco
Using the finest rice in Hokkaido, Yumepirika rice, Lee incorporates it into this sweet version of tamales, a popular street food in Latin America. This recipe can be prepared up to three days in advance.
Serves 5 Prep time 1 day
Cook time 1 hour
tamale
120g Yumepirika rice
60g masa harina (treated corn flour)
30g cocoa powder
1/2 tsp chilli powder
320g whole milk
1 vanilla bean pod
50g white caster sugar
50g chocolate chips (60% cocoa content)
– Blend Yumepirika rice in a blender until it becomes a powder.
– Whisk masa harina, rice flour, cocoa and chilli powder together.
– Heat milk with vanilla and sugar over a low heat until the sugar has dissolved. Allow to infuse for about 30 minutes.
– Take out the vanilla bean and pour the milk into the flour mixture.
– Stir until the mixture forms a nice paste. Cover and set aside.
– Cut 5 rectangles out of a banana leaf about 25cm x 20cm.
– Place paste in the middle of the banana leaf and then put chocolate chips in the centre.
– Fold over banana leaf (long sides first) then tuck the short ends underneath. Secure with baking string.
– Steam for 5 minutes before taking it out of the banana leaf, adding the crème anglaise, decorating with strawberries, strawberry purée and candied rice crackers.
horchata
50g Yumepirika rice
50g toasted whole almonds
1 cinnamon stick
2 pieces of star anise
25g white caster sugar
250g hot water
100g whole milk
– Blend the rice, almonds, cinnamon stick, star anise and sugar until fine.
– Transfer to a container or jar and add the hot water. Stir well and cover. Allow to infuse overnight in the fridge.
– After it has infused, mix milk and strain. Reserve the liquid for the crème anglaise.
crème anglaise
1 egg yolk
10g white caster sugar
130g horchata
85g whole cream
– Whisk the egg yolk and sugar in a bowl.
– Put horchata and cream in a small saucepan on a medium heat, whisking constantly until the mixture starts to boil. Take off the heat and add half the milk mixture to the egg and sugar. Whisk to combine.
– Put the saucepan back on a low heat and pour the egg mixture in. Whisk constantly until it has thickened and can coat the back of a spoon. Take off the heat, strain, cover with cling film and allow to cool before storing it in the fridge.
– Crème anglaise must be cold when served.
candied rice crackers (garnish)
50g Japanese rice crackers
25g water
80g white caster sugar
1⁄4 tsp vanilla extract
– Roughly crush the rice crackers.
– Combine water, sugar and vanilla in a saucepan over medium heat. Bring to the boil.
– Add crackers. Cook and stir until the liquid evaporates and leaves a syrup coating on the crackers.
– Pour crackers into a non stick tray and allow them to set and cool.
strawberry purée (garnish)
300g fresh or frozen strawberries
90g white caster sugar
20g lime juice (about 1 lime )
– Cook strawberries, sugar over a medium heat until the fruit is soft.
– Cool slightly, blend and strain so there are no seeds.
– Return liquid to a low heat and add lime juice. Cook until it thickens, stirring often.
HAINANESE CHICKEN RICE DUMPLING
By Han Li Guang of Labyrinth
Yumepirika rice is sweet and sticky in nature, which are the elements chef Han is looking for in his take on the Singapore's favourite hawker dish – Hainanese chicken rice.
Serves 40 Prep time 2 hours
Cook time 1 hour
dumpling skin
300g Yumepirika rice
280g wheat flour
70g potato flour
100g plain flour
5g salt
750g chicken rice stock
15g lard
– Cook the Yumepirika rice in a rice cooker. Then dry the cooked rice. Once the rice is dried, grind it in a blender to get rice flour.
– In a bowl, mix 150g Yumepirika rice flour, wheat flour, potato flour, plain flour and salt together.
– Pour boiling chicken rice stock into flour mixture and mix thoroughly.
– Cover the dough and let it rest for 5 minutes.
– Then knead the dough until smooth.
– Add lard to the dough and knead it once more.
– Divide the dough into 40 portions and roll them out into dumpling skins.
chicken filling
500g chicken thigh
50g liquid shio koji
1 litre soda water
100g ginger sauce
50g spring onion, diced
salt
– Marinade chicken thigh in Shio Koji for 8 hours
– Poach the chicken thigh in soda water until cooked
– Finely dice the chicken thigh. Fold in the ginger sauce and spring onion. And then season with salt
sake – soya sauce
500g light soya sauce
kombu
katsuobushi
50g Japanese sake
– In a saucepan, bring soya sauce, kombu and katsuobushi to a boil and lower heat to a simmer and allow flavours to infuse for 1 hour
– Strain and finish with sake
assembling
1 cucumber, diced
– Wrap chicken filling and diced cucumbers in rice dumpling skin and steam for 5 minutes
– Serve with coriander and sake-soya sauce on the side
TAJIMA WAGYU TARTARE, MUSTARD CAVIAR, ROASTED RICE, JAPANESE RICE 'SNOW FLAKES'
By Christopher Millar of Stellar at 1-Altitude
Tsuyahime rice is a new brand of rice cultivated in Yamagata. What is special is that once cooked, the rice presents a glossy texture and mild sweet flavour – perfect for Millar's Japanese rice snowflakes.
Serves 4 Prep time 2 hours
Cook time 1 hour
wagyu tartare
600g Wagyu tenderloin, trimmed and finely chopped
2 shallots, finely chopped
1 tbsp capers, finely chopped
4 cornichons, finely chopped
1 tsbp chervil, finely chopped
1 tsp tarragon, finely chopped
1 tbsp extra virgin olive ol
tabasco
sea salt
black pepper
– Mix all the ingredients together.
– Add the tabasco and seasoning according to your preference.
horseradish cream
1 cup whipping cream, whipped till stiff
1/4 stick of fresh horseradish, grated
1 tsp dill, finely chopped
1 tbsp grain mustard
sea salt
black pepper
– Gently mix all the ingredients into the whipped cream and season it with sea salt and black pepper.
– Transfer the horseradish cream to a small squeeze bottle.
blackcurrant gel
100 g black currant puree
50g sugar
2g agar
– In a small pot, mix the puree, sugar and agar and bring to a simmer.
– Once everything is dissolve, pour into a shallow tray and let it sit for 15 minutes.
– Pass the gel through a fine sieve and transfer it to a squeeze bottle.
rice snow flakes
350g Tsuyahime rice (washed for 10 cycles)
600g water
50g rice vinegar
25g sake
sea salt
white pepper
– Cook the rice in a rice cooker.
– Season the cooked rice with rice vinegar, sake, sea salt and white pepper.
– Roll into eight small balls then press them down in between parchment papers.
– Place the flattened rice balls on a tray with another tray on top.
– Bake in 140°C oven for approximately 30 minutes until cooked.
– Take two snowflakes and crush them in the mortar and pestle to create roasted rice.
assembling
– Arrange the Wagyu tartare according to the picture.
– Squeeze small droplets of horseradish cream and blackcurrant gel around the tartare.
– Finish it off with a sprinkling of roasted rice and the rice snow flake.
Check out all these chefs and their recipes in action at the From Humble Grain to Greatness – A New Cuisine Summit Inspired by Japanese Rice event at Plaza Singapura on 24 February, 3pm-5.30pm.

SHARE