Art and Dine at Bejana Restaurant, The Ritz-Carlton Bali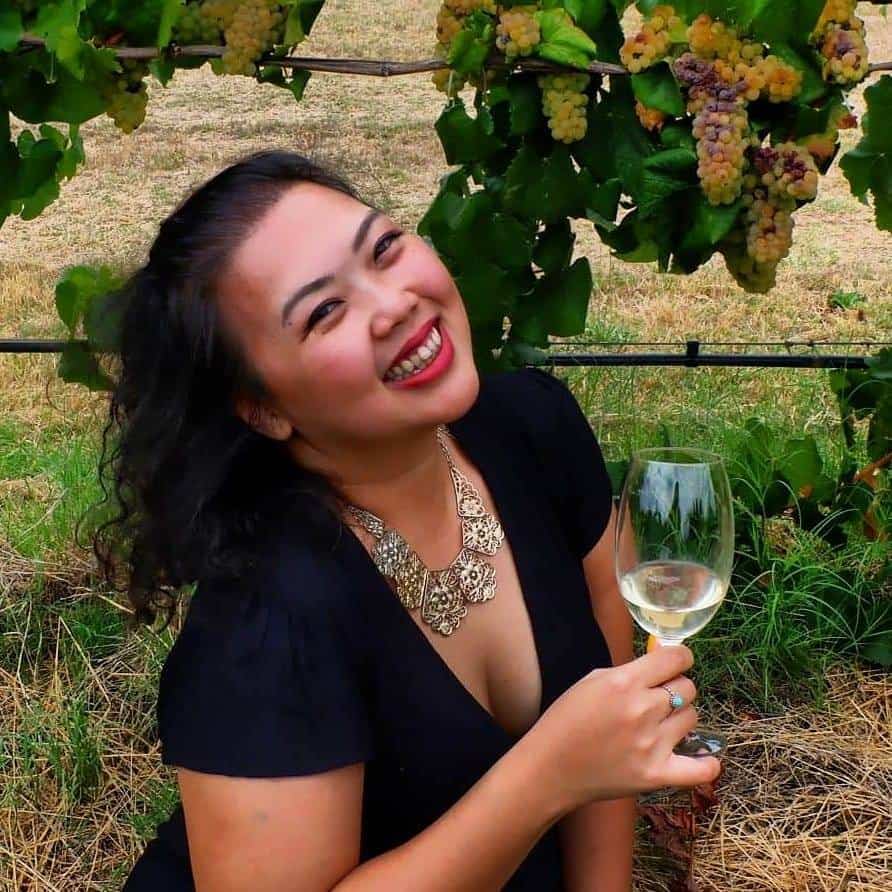 · 19 August 2022
·
Bali
Don't miss the curated Art and Dine programme with Bejana Restaurant and Galeri Zen1 at The Ritz-Carlton Bali
Available until 28 August 2022, the first Art and Dine programme takes place at The Ritz-Carlton Bali's signature Indonesian restaurant. For one month, the expansive Bejana Restaurant showcases the fine art collection of the late Made Wianta, Indonesia's prominent contemporary artist.
Curated by Galeri Zen1, the Golden Legacy exhibition features Wianta's masterpieces, told through nine defining periods in his artistic life. The paintings are displayed throughout the restaurant, inviting guests to indulge their senses through Wianta's bewitching artworks, paired with the vibrant flavour of Balinese cuisine.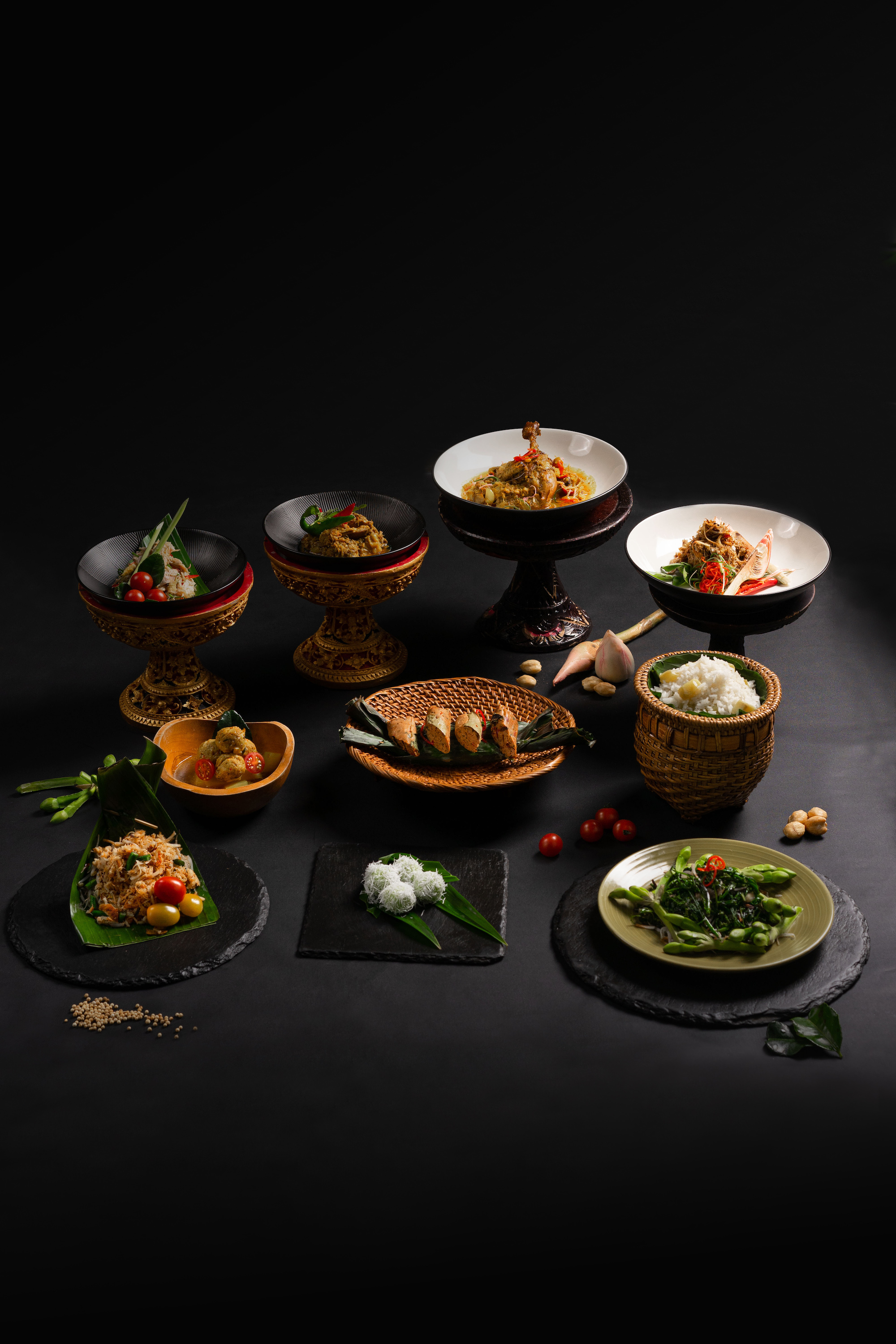 As a homage to Wianta's hometown, the rijsttafel set menu is made of Tabanan region specialty dishes. The flavourful menu is made of starters, soup and mains. Start with Lawar Kuwir Klungah and Sager Be Pasih. The first is a shredded duck salad with coconut while the latter is a tossed fish salad with coconut and crushed peanut. A heartwarming bowl of Pulung Puluh Gedang Mekuah, a fragrant chicken meatball soup is served before the main course.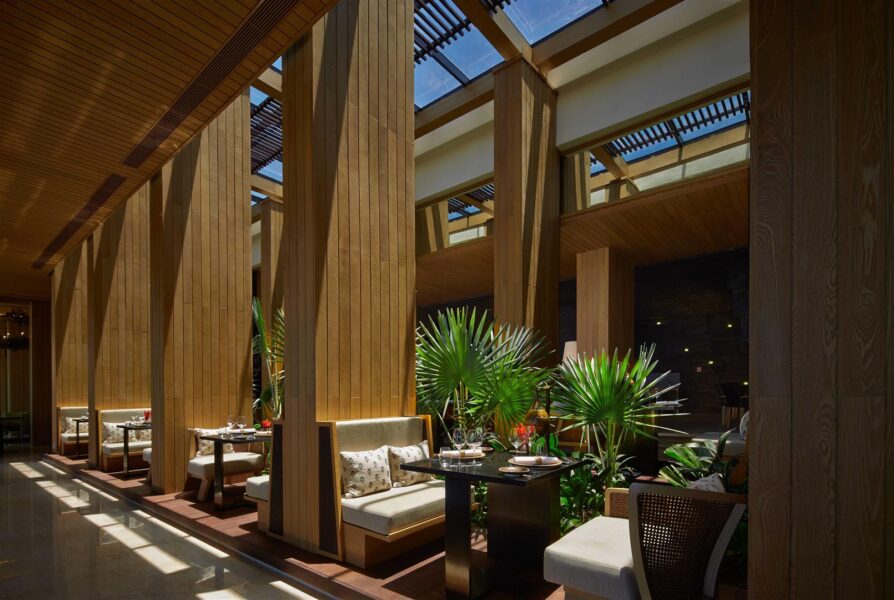 Aesthetically prepared on a round bamboo tray, the mains are made of five dishes: Bebek Menyat-nyat, Ayam Bakar Bejek Belayu, Babi Genyol, Pepes Tuka, and Sayur Jakut Paku. Generously portioned for two people, the set menu is priced at Rp618,000++. It is available for dinner, every Wednesday to Sunday, from 6pm to 10pm.
The late Made Wianta (1949 – 2020) is renowned for his works across different mediums and techniques, be it painting, installation with poetry and even theatre. He was involved with many solo and group exhibitions in Indonesia and abroad. His artworks have been showcased in the Venice Biennale 2003 as well as other international exhibitions in New York, Paris and Tokyo.
For reservation, book a visit here via WhatsApp.
SHARE