Don't miss the 'Artisan by Nature' exhibition in Seminyak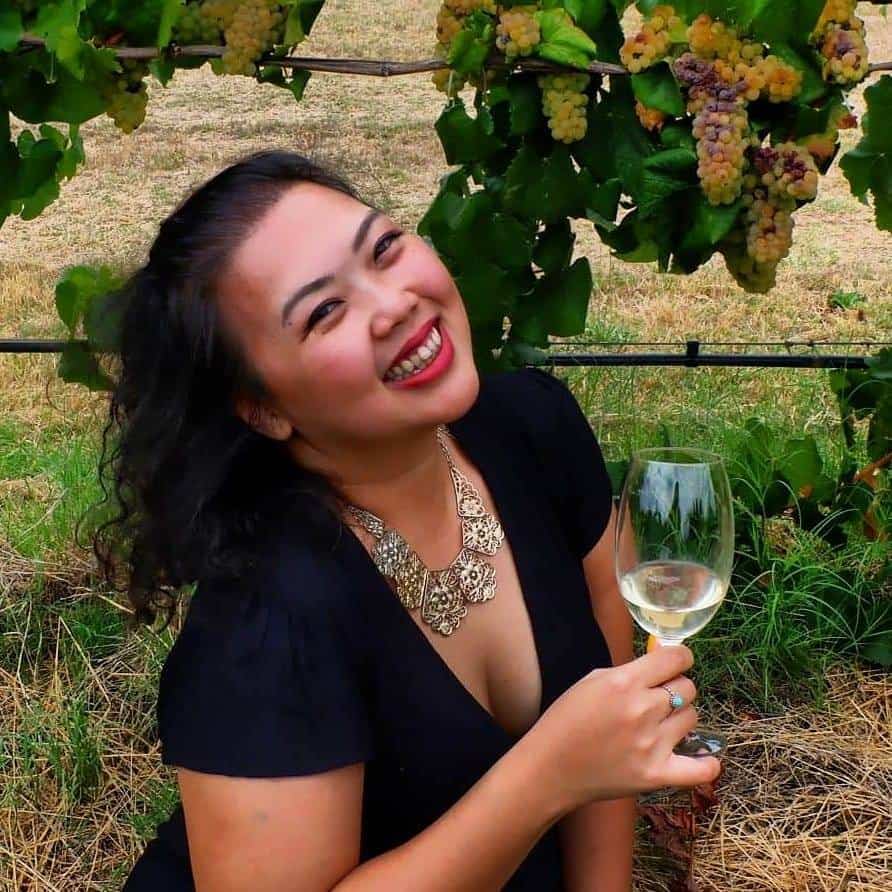 · 30 September 2021
·
Bali
John Hardy Boutique and Gallery at Seminyak exhibits Make a Scene A Leaf Creation Studio's latest collection of body adornment and sustainable wearable art.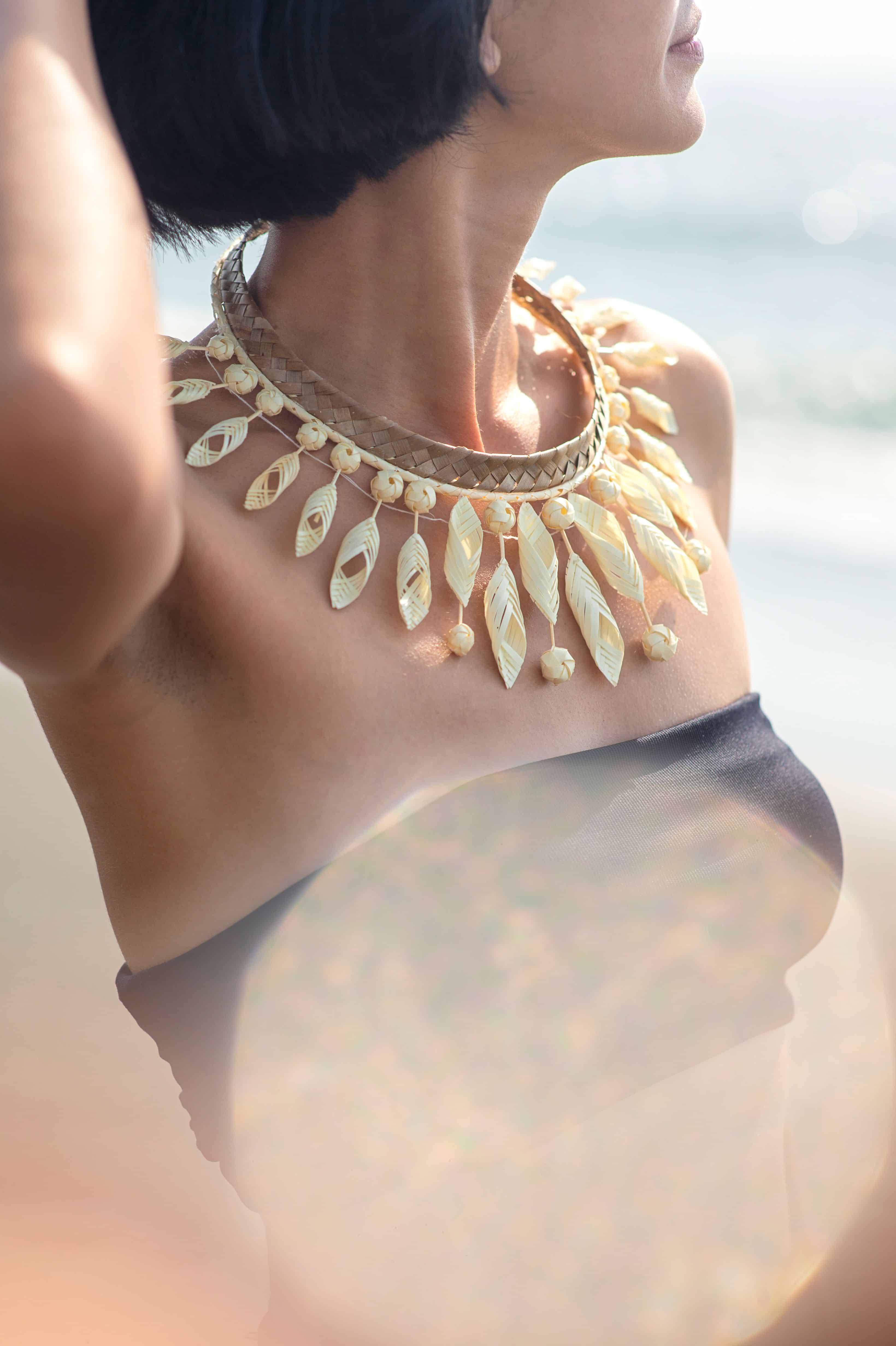 Starting 6 October 2021, you are invited to witness a cultural storytelling exhibition at John Hardy Boutique and Gallery at Seminyak. Fusing the age-old tradition of coconut leaf weaving with theatrical flair, Make a Scene A Leaf Creation Studio has been making a name for its sculptures and installations.
Founded by two enterprising creatives, Chloe Quinn and Ida Bagus Gede Ari Artana, they combine their expertise in theatre design and traditional coconut leaf weaving. From their workshop in Mengwi, they work closely with weavers from the village to create show-stopping, contemporary but yet traditional sculptures.
Armed with busung and slepan (yellow and green coconut leaves), the traditional weaving technique is an inseparable part of Balinese culture. From daily offerings to baskets, it is a deeply rooted tradition found in the sacred and the profane. "Our workshop is very community based. Started humbly at the back of a temple and we are still there – growing in number, women, children, priests," says the creative duo.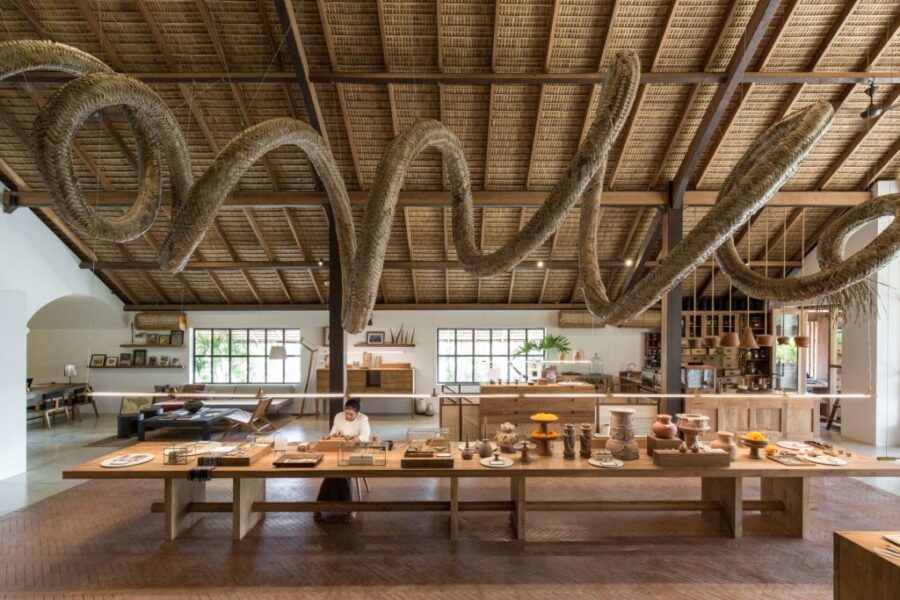 This is not the first time Make a Scene collaborates with John Hardy. Its Naga-inspired sculpture can be found floating from the gallery's ceiling – mirroring the Bali-based luxury jewellery brand's classic collection. However, the three-month long exhibition is the first time Make a Scene showcases their woven jewellery and body adornment collection. It is a shift from large scale installations and objects to more delicate creation of adornment and body decoration. You are invited to witness how weaving, precise cutting and shaping of the lontar leaf combined with sterling silver are able to create stunning, contemporary pieces of wearable art.
Make your appointment here to witness the cutting-edge, sustainable artistry at John Hardy Boutique and Gallery at Seminyak. The exhibition starts from 6 October 2021 until 10 January 2022. Strict health and safety protocols applied.
John Hardy Boutique & Gallery at Seminyak
Jalan Raya Petitenget, Kerobokan Kelod, Kuta Utara, Bali
Tel: +62 811 3811 8003
SHARE