Enjoy an auspicious Year of the Rat with Mandarin Orchard Singapore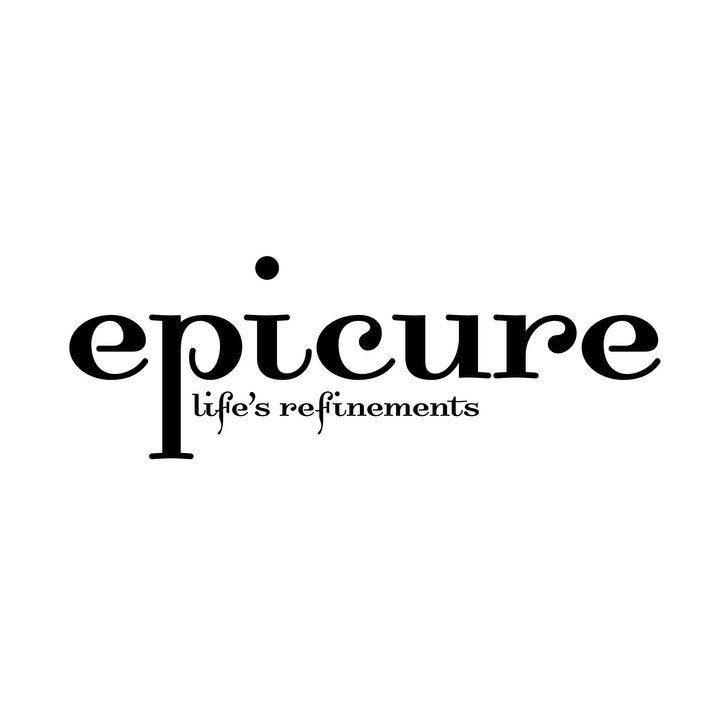 · 3 January 2020
·
Special Feature
The five-star hotel offers everything you need for Chinese New Year, from sumptuous dine-in delicacies to delectable takeaway goodies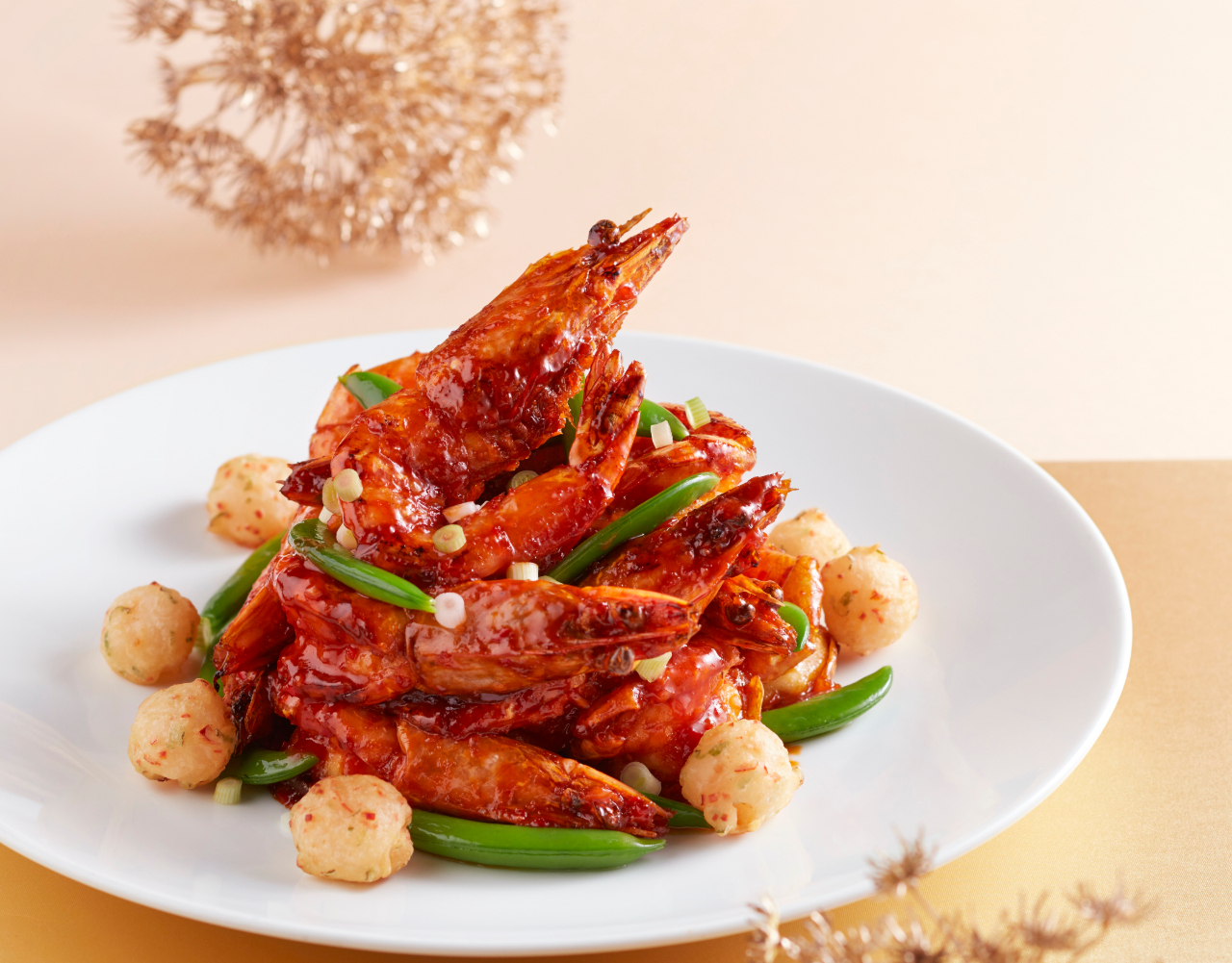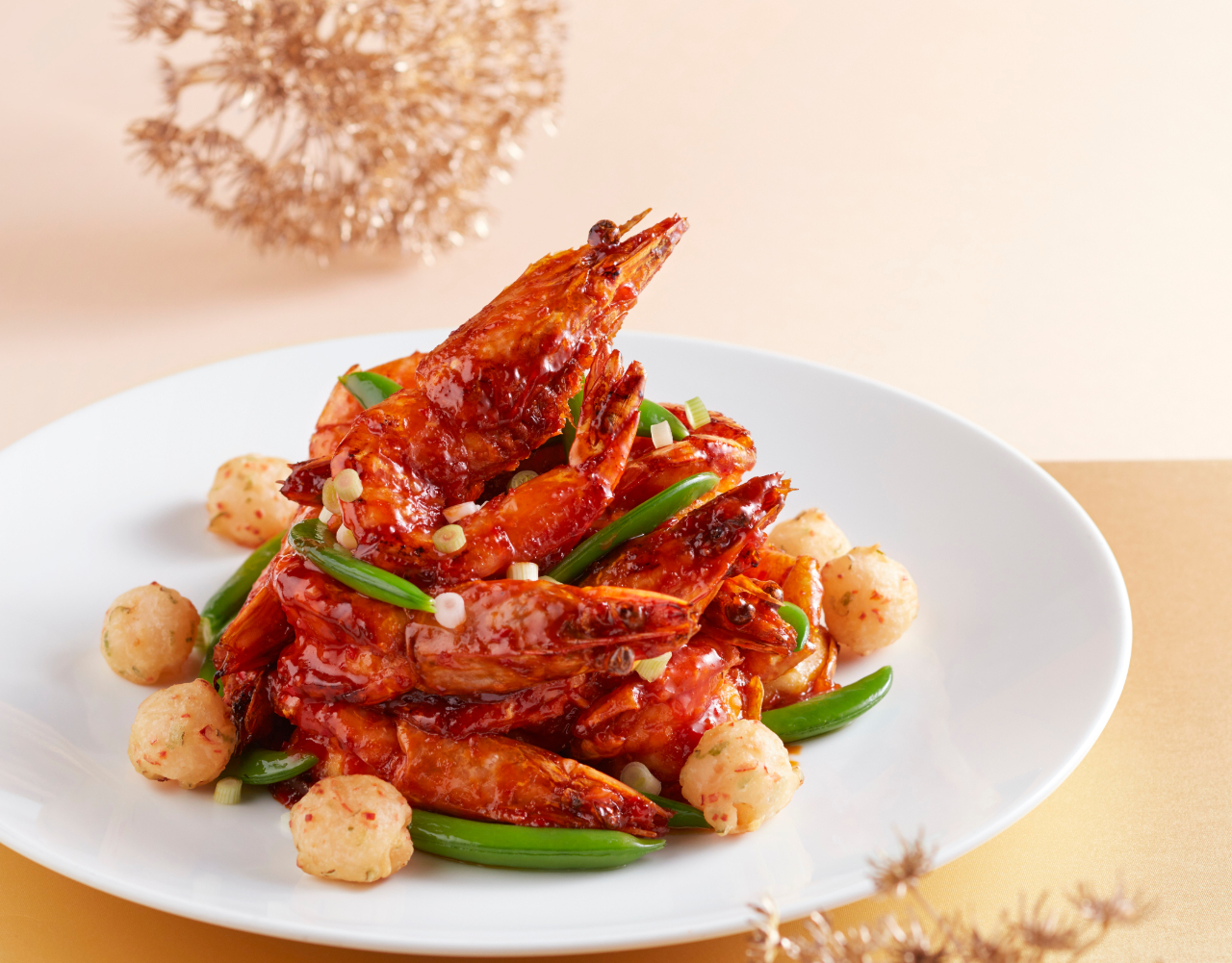 With three stellar food and beverage outlets – Shisen Hanten by Chen Kentaro, Triple Three and Chatterbox – Mandarin Orchard Singapore offers different dining options to celebrate Chinese New Year. Kick off the festivities with a traditional lion and dragon dance troupe performance on the first morning (25 January), and indulge in the gastronomic delights that await.
Shisen Hanten by Chen Kentaro
The two Michelin-starred Sichuan restaurant presents a choice of seven set menus, from a eight-course Prosperity Menu ($538/four persons) to a grand nine-course Majestic Menu ($2,988/10 persons) that includes a whole suckling pig. Three interesting items will make their debut on the Chinese New Year set menus: Roasted Brown Rice-fed Chicken with Garlic, Mala-glazed Barbecued Pork, and Braised 'Rat Noodle' with Lobster in Superior Broth.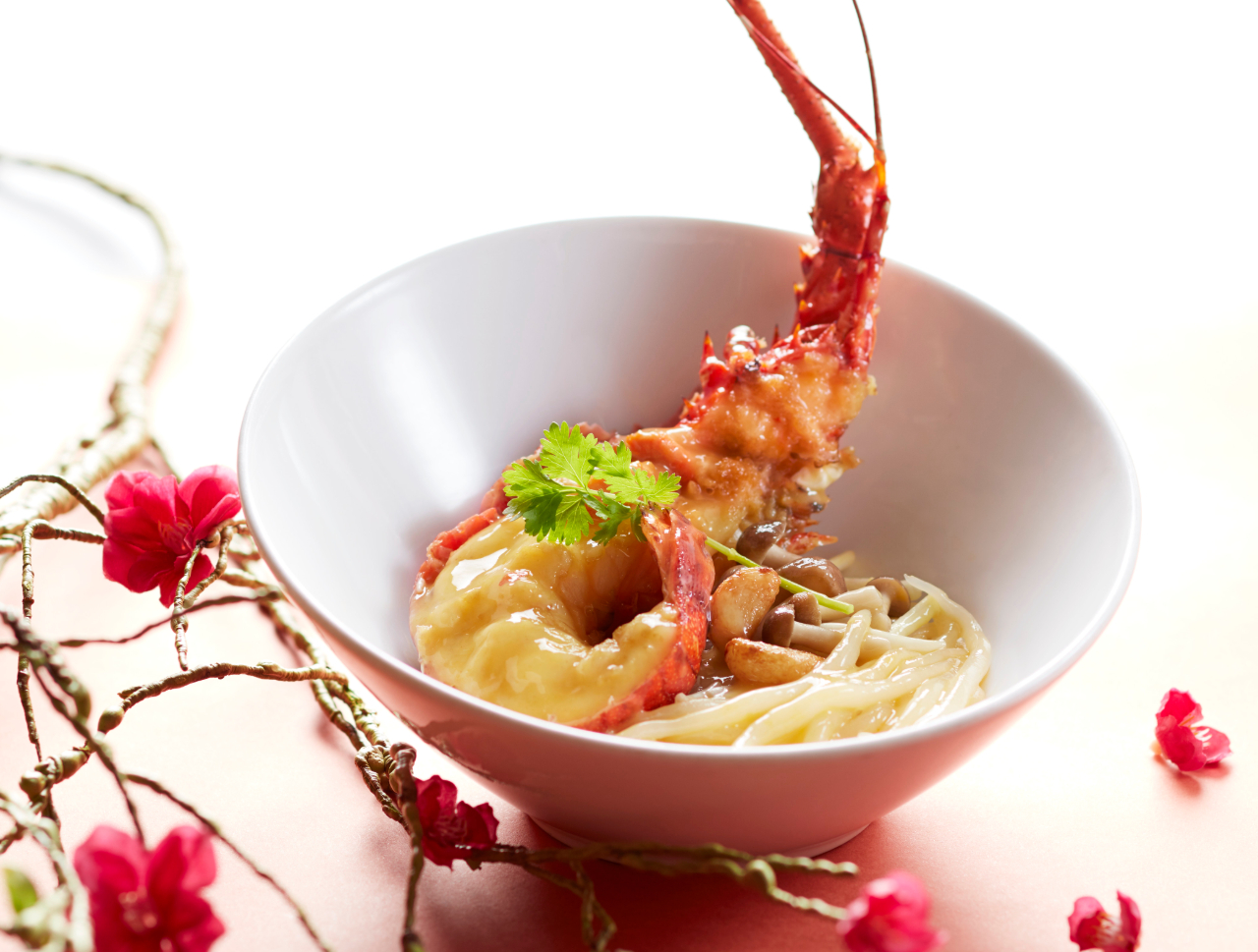 The former uses Benja chicken (a new breed of poultry that has been fed exclusively with selected brown rice grains), which boasts tender meat and a more pronounced flavour; the Sichuan peppercorn-infused glaze adds a fiery kick in every bite. For the Rat Noodle dish, superior broth – simmered for over five hours – is added to braise the bee tai mak and fresh lobster to coax out the flavours.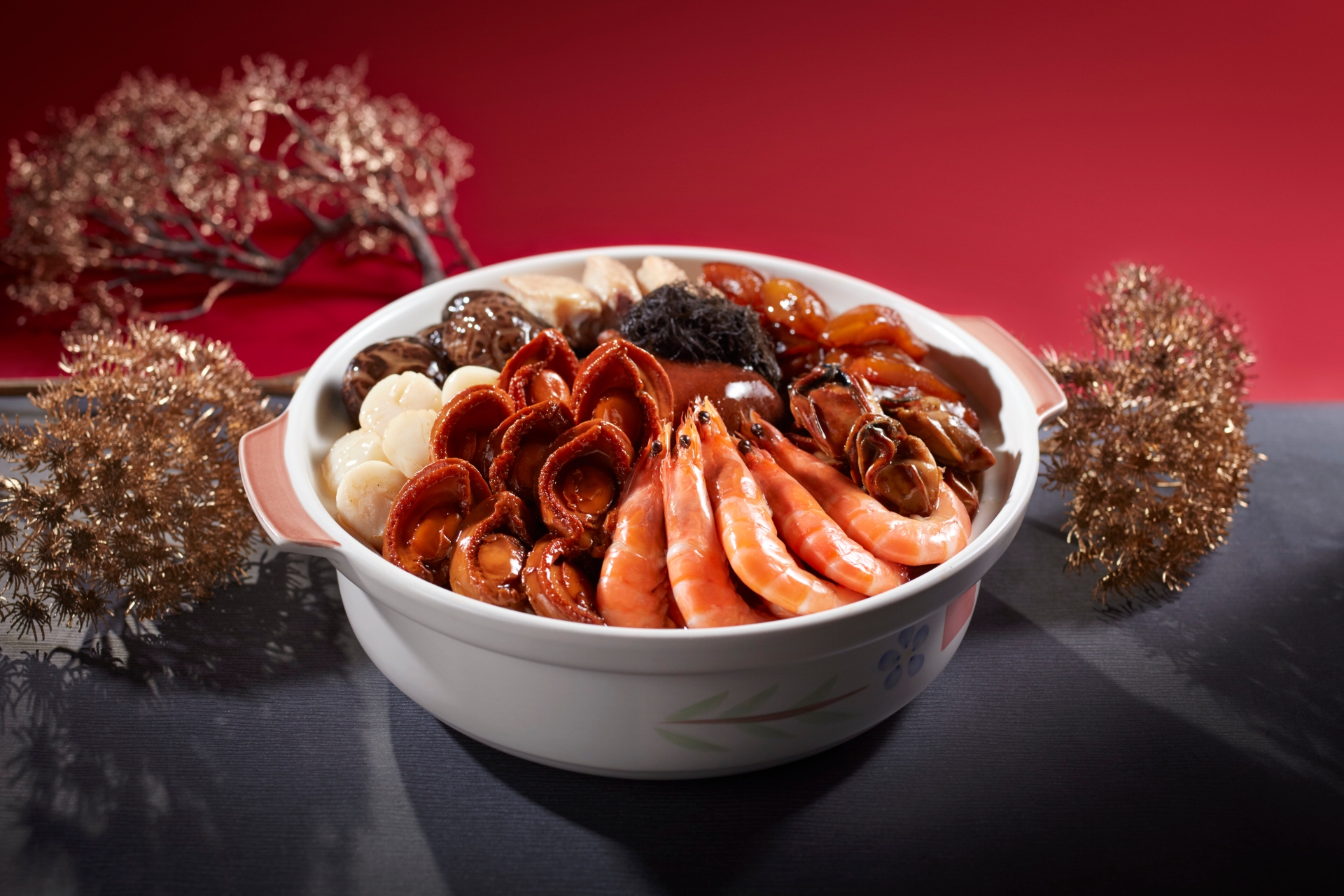 Other specialties will also be available for takeaway, including the Baby Abalone Fortune Pot. Simmered in a rich, unctous sauce are 20 premium delicacies, such as dried oysters, fish maw and chinese sausages, culminating in an abundant centrepiece worthy of any Chinese New Year gatherings. Each purchase of the Baby Abalone Fortune Pot comes with complimentary Salmon Yusheng and Glutinous Rice with Dried Sausages. Other traditional delights are also available and include Steamed Yam Cake, Golden Pineapple Ingots, and the new Four Treasures Mini Nian Gao (with flavours like rock melon and milk tea).
Level 35, Orchard Wing. Tel: 6831 6262/6266
Triple Three
The hotel's Japanese-inspired international buffet restaurant offers a delicious array of Lunar New Year specials. These include classics like Buddha Jumps Over The Wall, Braised Pork Trotters with Black Moss, and Roasted Suckling Pig. Complete the feasting with freshly shucked oysters and seafood on ice (or indulge in the decadent Grilled Lobsters with Uni Sauce), and Carving Station specials of Roasted Kurobuta Pork with Five Spice, and Steamed Garoupa with Garlic Soya Sauce.
$88(lunch)/$138(dinner)/person on 24 January. $118(lunch or dinner)/person on 25 and 26 January. Level 5. Tel: 6831 6288.
Chatterbox
Looking for a pit stop in between your Chinese New Year visitations? Head over to the newly refurbished Chatterbox for a fuss-free meal. Local classics include the Legendary Mandarin Chicken Rice, Chatterbox Lobster Laksa, and King Prawn Fried Hokkien Noodles. Chatterbox is also suitable for more casual reunion dinners; the menu includes a Salmon Yusheng for diners to toss up good fortune for the new year.
Level 5. Tel: 6831 6291/6288
SHARE