Delectable dining with breathtaking views at Quayside Isle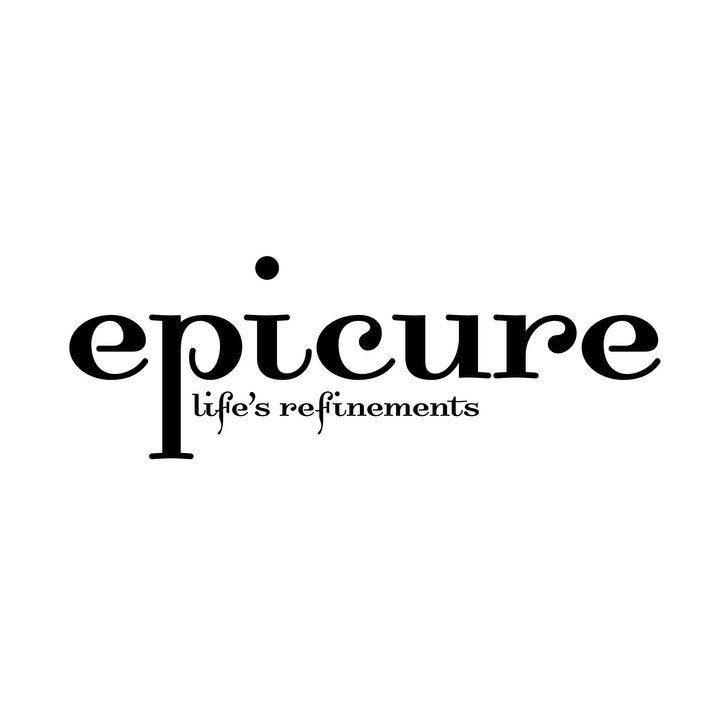 · 2 August 2019
·
Special Feature
Soak up the sea breeze and panoramic views of the marina-front while indulging in gastronomic delights at Quayside Isle, Sentosa Cove.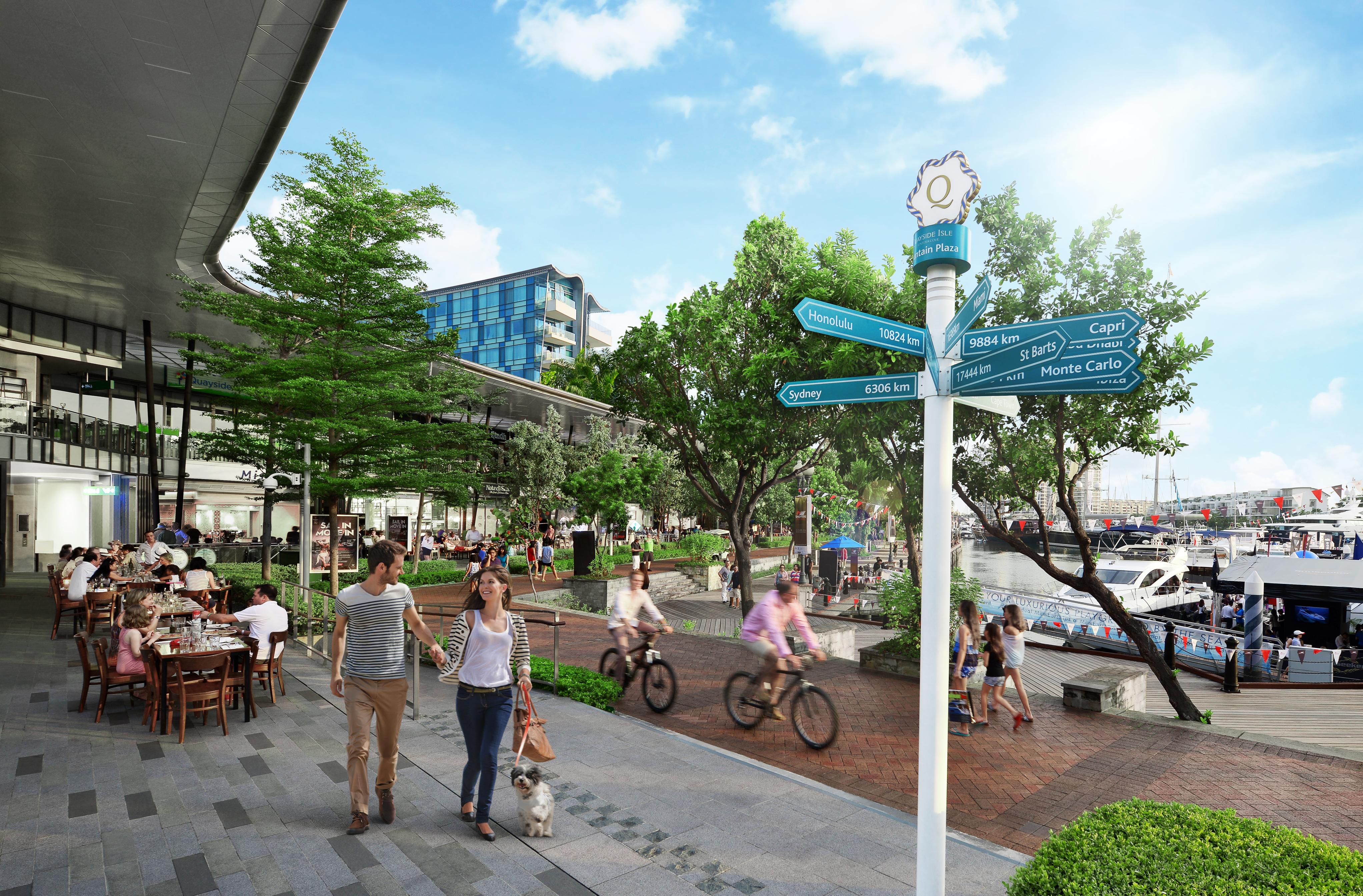 A 15-minute drive from town brings you to a relaxing paradise, where you can laze around on the beach, do water sports, go bar-hopping and even book a staycation. But if you're looking for dining spots to satisfy your palate at Sentosa, the picturesque Quayside Isle @ Sentosa Cove is your best bet.
Here are seven picks, one to fill up each day of your week.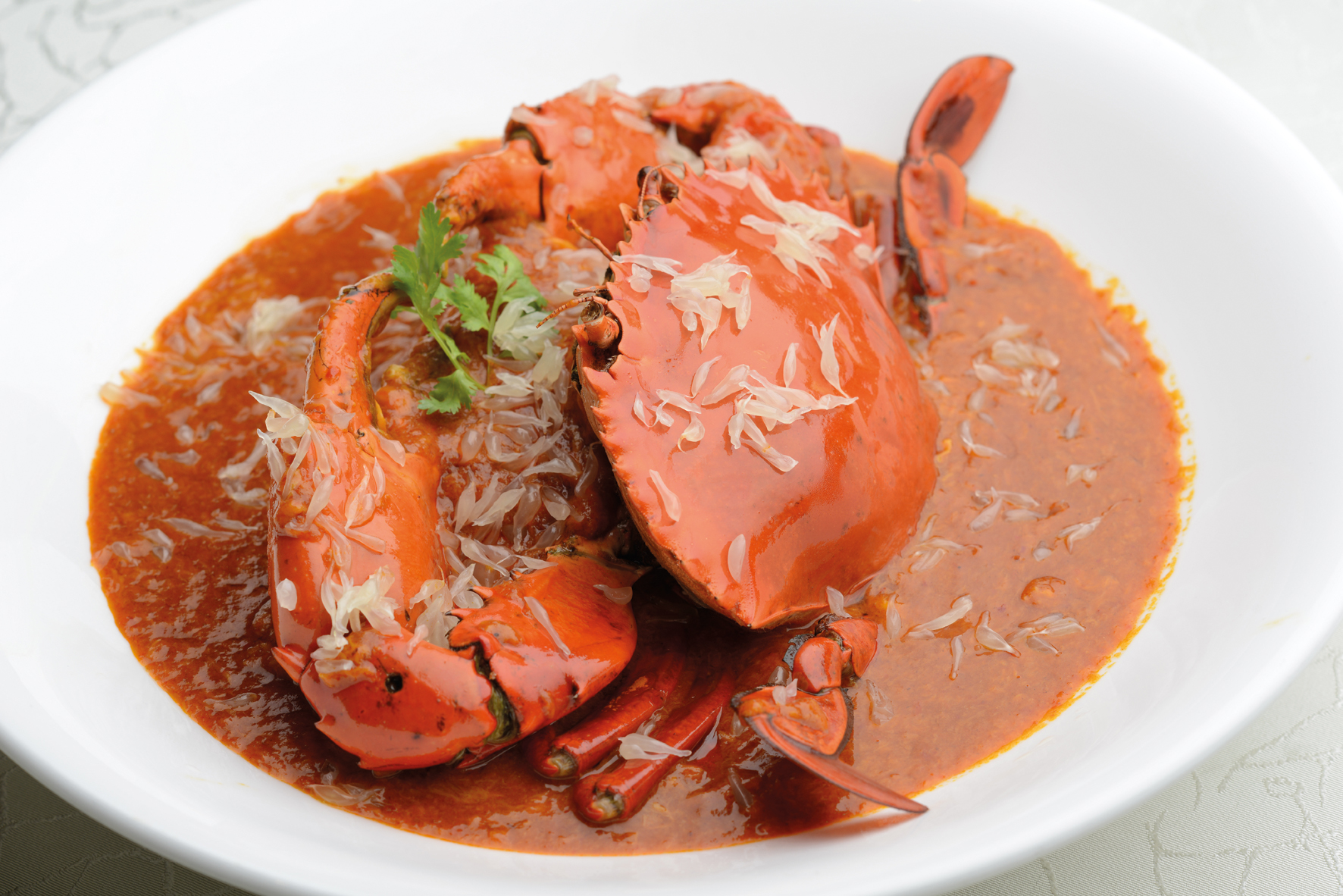 Blue Lotus – Chinese Eating House
The casual Chinese restaurant is helmed by owner Ricky Ng, who offers Chinese cuisine with a modern spin. If you are a first-time visitor, order their signature dish, the robust Chilli Pomelo Crab ($9/100g); Sri Lankan crab drizzled with refreshing pomelo bits. A standout from among the dishes is the Hickory Smoked Honey-Glazed Kurobuta Pork Ribs ($38). The ribs are gently grilled in a Josper grill to yield tender meat and leave a sweet-smokey aftertaste on the palate.
#01-13 Tel: 6339 0880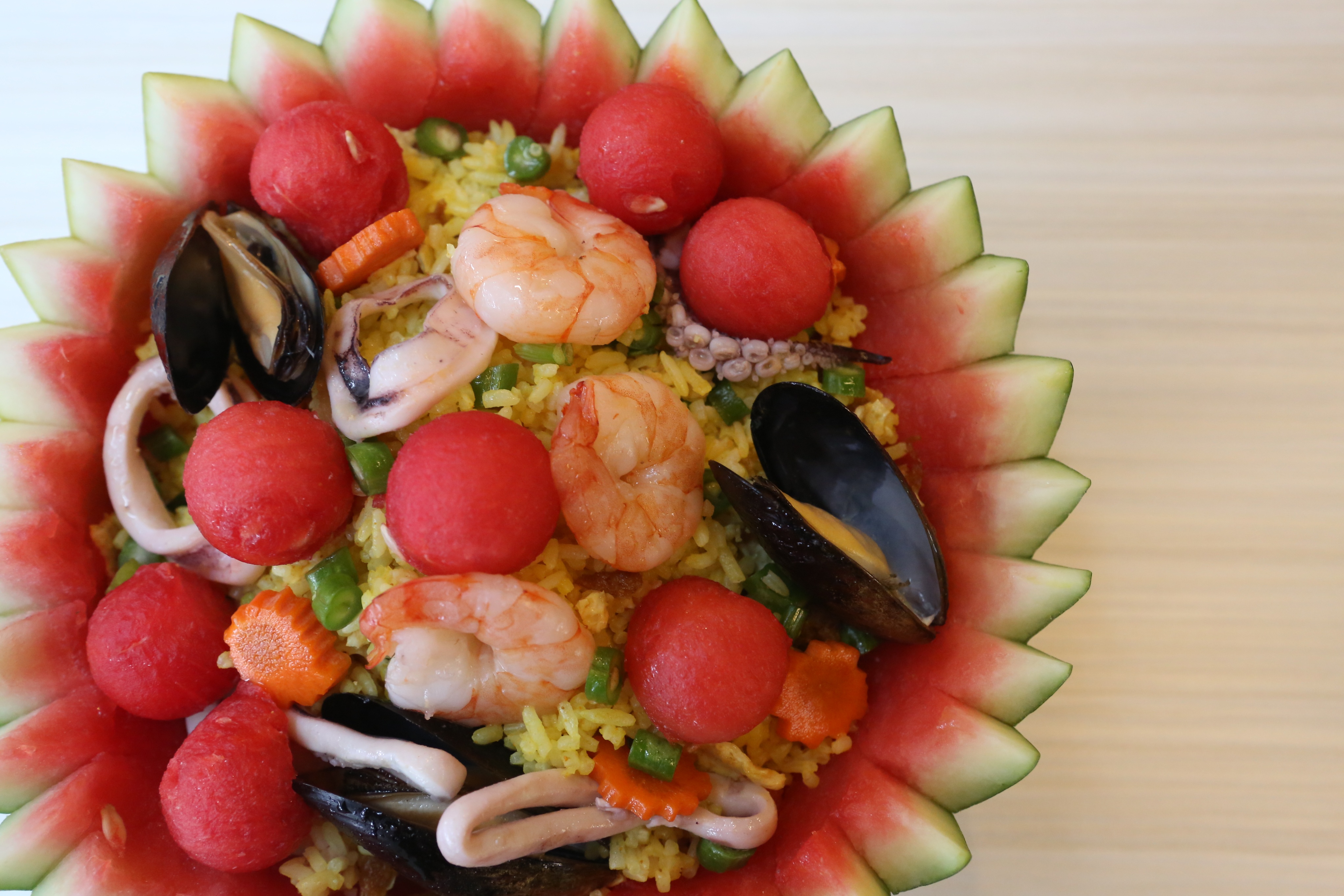 Gin Khao Bistro
Did you know that Gin Khao Bistro serves Khao Phat Dtaeng Moe, also known as watermelon fried rice? Inspired by a street food stall in Thailand, Gin Khao Bistro's Khao Phat Dtaeng Moe ($14.80 for one, served on a plate; $25.80 for two, served in a watermelon husk) is chock-full of chicken floss, cashew nuts, fried beancurd strips, fresh seafood and stir-fried with their secret in-house sauce.
For something more familiar, go for the popular Phat Thai Talay, served with plenty of fresh prawns, mussels and squid.
#01-12 Tel: 6570 2208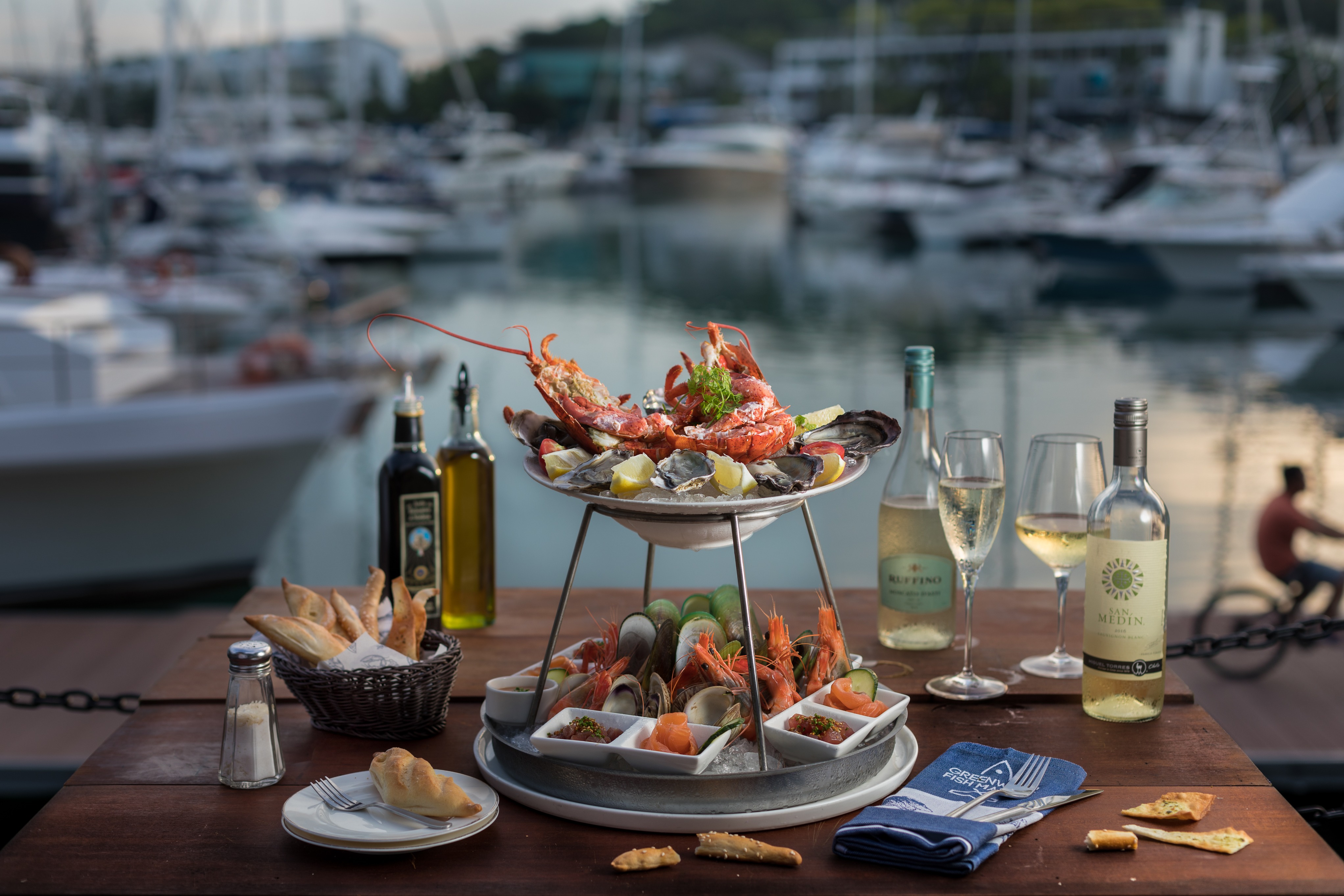 Greenwood Fish Market
More than just a restaurant, the sprawling 4,100 sq ft Greenwood Fish Market is also an oyster bar, wholesale seafood market and bakery rolled into one. You will have a field day deciding from the display of seafood and cheeses imported from around the world.
The star of the menu is the Cold Seafood Platter ($99) of ½ steamed Boston lobster, freshly shucked oysters, New Zealand green lip mussels, apple-wood cold smoked salmon and more. Fret not if you are dining with a friend who has a seafood allergy: the multi-concept eatery also offers a selection of burgers and pastas, such as Carbonara ($24.95).
#01-04/05 Tel: 6262 0450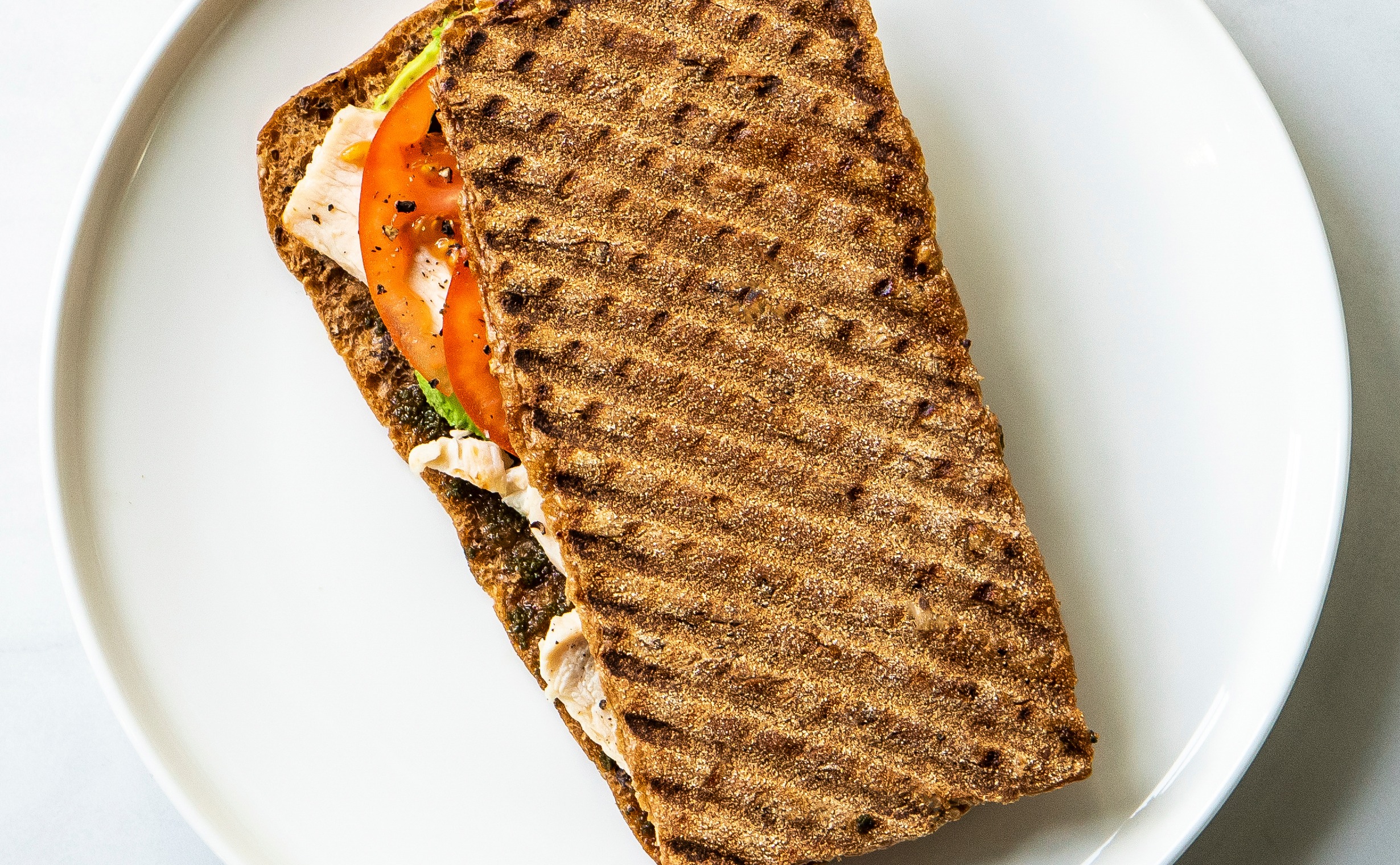 Joe & the Juice
This is the Danish juice chain's second outlet in Singapore and what sets it apart from many others is the energy that it emits once you enter the store; the staff is friendly, bubbly and chatty – which is always a plus in our books.
Enjoy the benefits of freshly blended juices like the Power Shake, a creamy blend of fresh strawberries, banana and vanilla milk. Joe & the Juice also offers a selection of coffee and healthy sandwiches like Joes Club Sandwich ($9.90), their take on the classic club which includes chicken slices, avocado, pesto and tomato sandwiched between their signature toasted flatbread.
#01-09 Tel: 6262 1468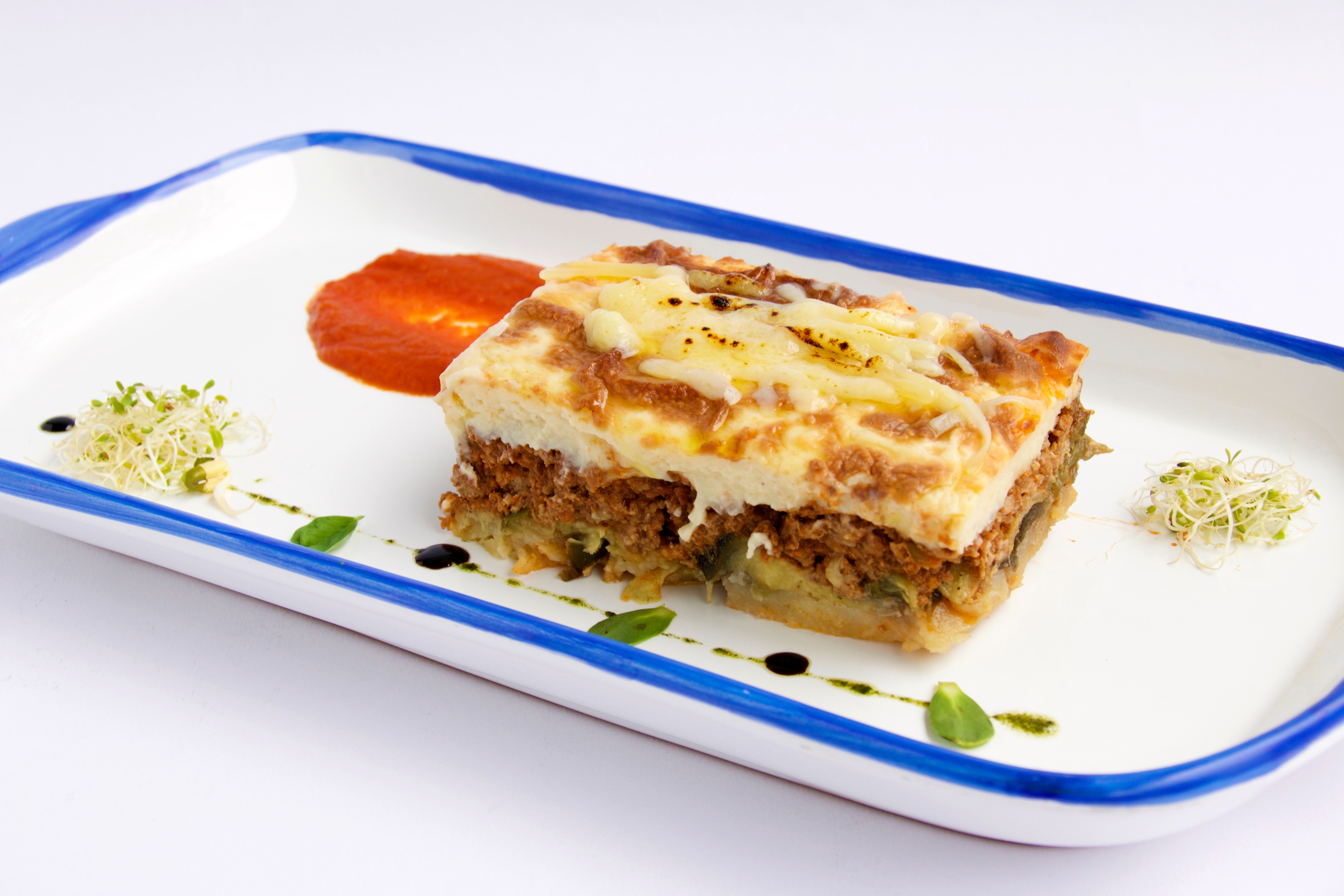 Mykonos on the Bay
From the rough cobbled flooring to the quintessential blue and white colour scheme found throughout Greece, Mykonos on the Bay is the place to go for an authentic Greek experience at Quayside Isle. On the menu are all your favourite classics, including the Mousaka ($27) served with creamy béchamel sauce, and Baklava ($15.90), crispy pistachio "phyllo" rolls bathed in honey syrup, paired with home-made fior di latte ice-cream.
For drinks, there's an extensive list of wines from all over the world to choose from, including a fine selection of New World labels.
#01-10 Tel: 6334 3818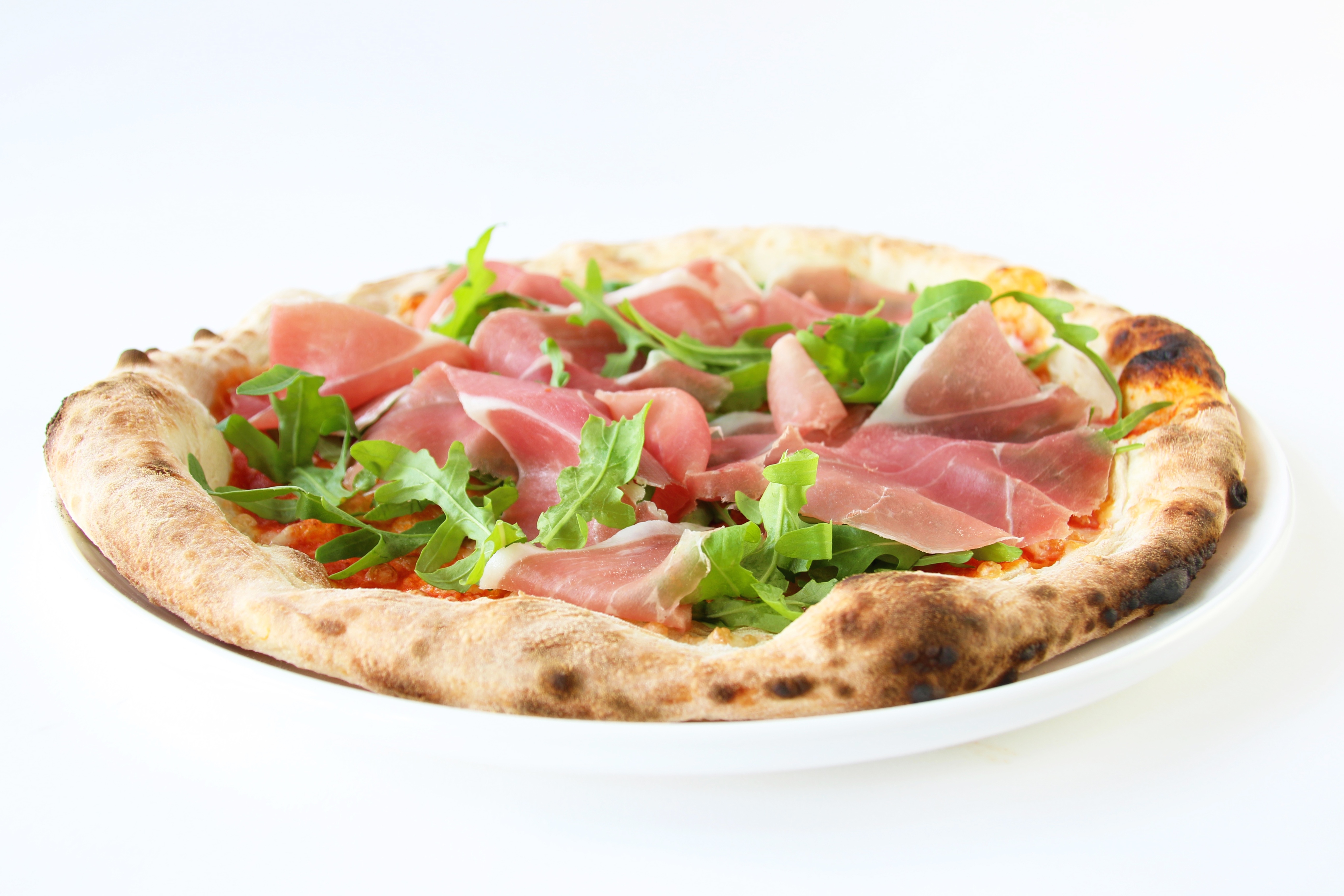 SolePomodoro Trattoria Pizzeria
Apart from the traditional Greek cuisines at Mykonos on the Bay, the Mangiatutto group also offers authentic Italian food over at their brightly coloured and gorgeous trattoria. SolePomodoro's quirky decor is filled with vibrant-hued furniture, but the menu sticks to traditional Italian crowd-pleasers. You cannot go wrong with the classics like spaghetti aglio olio e pepperoncino (spaghetti with garlic, oil and chilli pepper flakes, $19).
Looking for a different kind of carbs? The star of the menu is their wood-fired Pizza Crudo e Rucola ($25), a combination of tomato sauce, mozzarella, parma ham and rocket salad.
#01-14 Tel: 6339 4778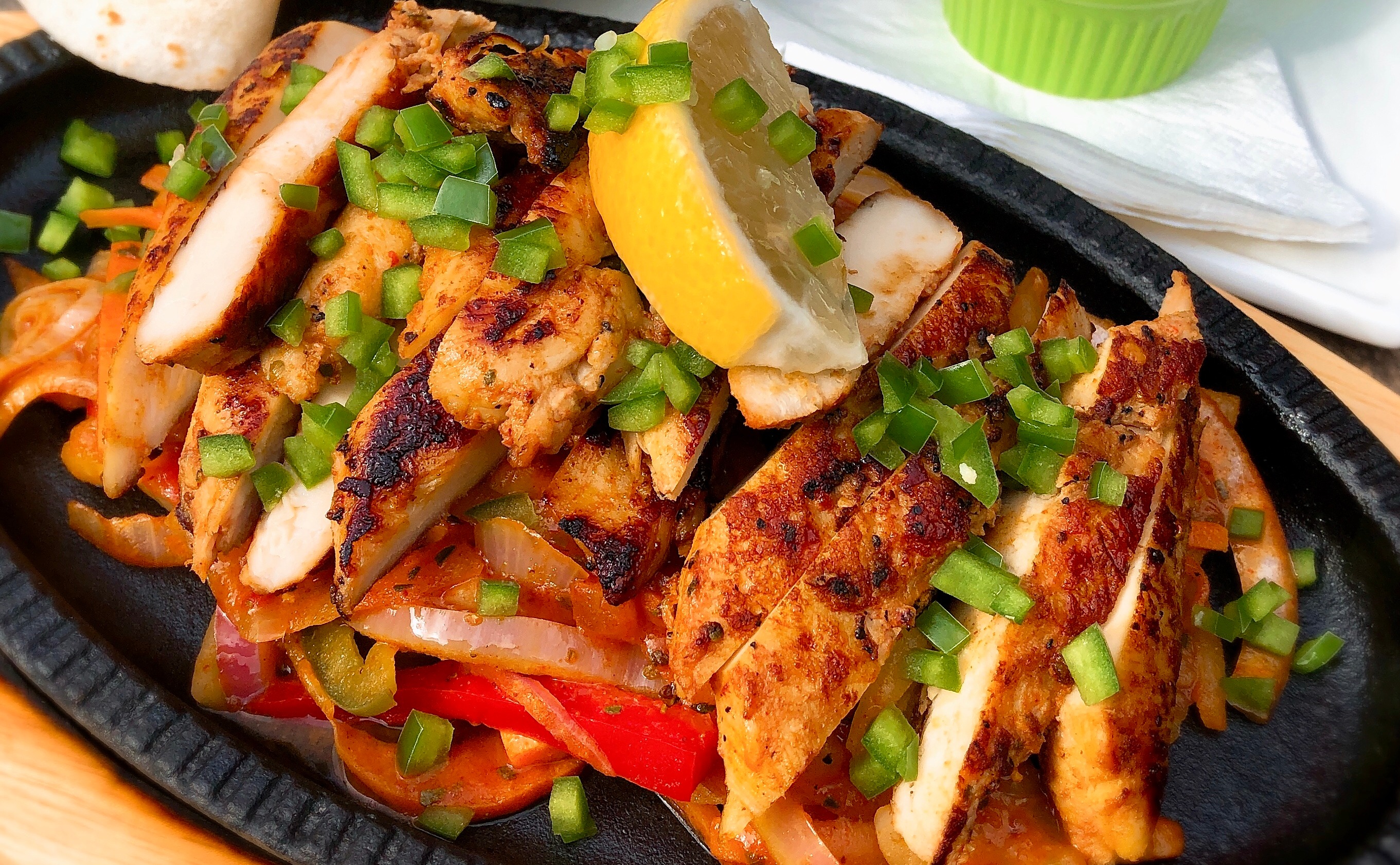 Two Chefs Bar
To wind down after hours, head to Two Chefs Bar. Its Mexican and Italian food is sure to hit the spot and be a perfect complement to its curated selection of wines, speciality cocktails, craft beers and premium liquors. Must-eats include the popular Chicken Fajitas ($26) served with guacamole, red salsa, shredded cheese and warm flour tortillas, and Corleone Pizza ($26) which reveals a crispy thin crust pizza topped with tomatoes, mozzarella, parma ham, rocket salad and parmesan cheese.
#01-11 Tel: 6268 8633
After a satisfying dinner, have a stroll around Quayside Isle as your path gets illuminated by multi-coloured lights, inspired by the marine life, woven into rows of trees. Think floating jellyfishes and colourful garden bulbs which represent the corals in the oceans. The light display runs daily from 7pm to 9pm. For more information, check out Quayside Isle's website or Instagram page.
31 Ocean Way, Sentosa Cove, Singapore 098375
Prices may be subject to prevailing GST and Service Charge, please check with outlet for more details.
SHARE