Get salon-worthy tresses on a budget with Laifen Swift High Speed Hair Dryer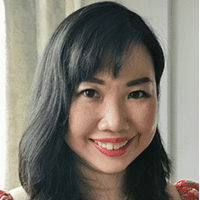 · 22 August 2022
·
Lifestyle
Enjoy $40 off and free shipping when you buy the hair dryer online
A professional blow-out may look fabulous but why spend the time and money when you can achieve the same result in the comfort of your own home?
The Laifen Swift High Speed Hair Dryer has a variety of useful features that will help you get salon-fresh results. Plus, it is now available at a special price (just use the discount code <HR14>).
The hair dryer has fast-drying capabilities without damaging hair, thanks to its large airflow, high wind speed and pressure. It has a 110,000rpm digital brushless motor that reduces up to 50 percent of your hair-drying time.
Despite the powerful motor, it is surprisingly quiet (at 59db). It makes less noise as compared to most hair dryers. This is done by reducing resistance to the airflow and having an optimised T-shape air duct design.
The motor is placed within the handle so the head is relatively less heavy. This means it is easier to hold and use, and lightweight and balanced, reducing the burden on the hand when it is being used for long periods of time (those with long hair, you know exactly what I mean).
It has an LED Light Right Indicator that indicates the temperature range on a three-colour scale. There are low to high temperature settings, and hot and cold cycles to create any hairstyle you want.
According to the brand, the hair dryer generates up to 200 million negative ions (to neutralise the positive ions) which help to reduce frizz, remove static charge, and add shine to your locks. This means you'll get sleek, tangle-free and manageable hair even after blow-drying.
Get the Laifen Swift High Speed Hair Dryer here.
SHARE