Cookbook Critic: '100 Cookies: The Baking Book for Every Kitchen' by Sarah Kieffer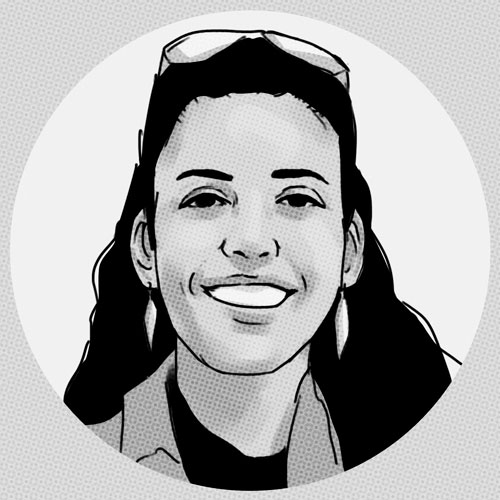 · 11 February 2022
·
Reviews
Who doesn't love cookies? This book is a delight with recipes for classic cookies, novel treats, brownies and even her famous pan-banging creations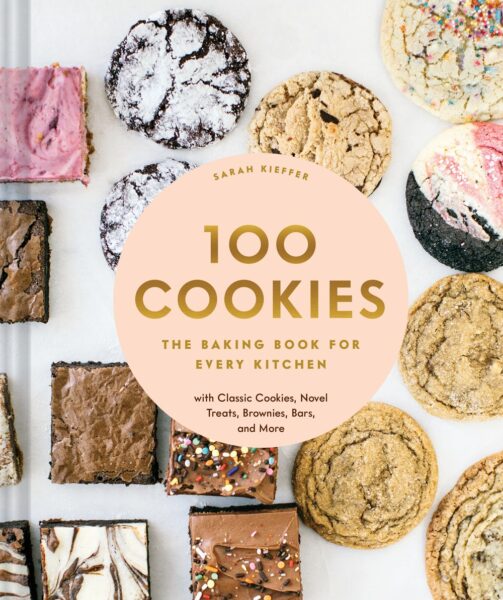 Sarah Kieffer became a household name since her pan-banging technique went viral in the New York Times circa 2017 when her unbelievably thin, rippled, aberrant giant chocolate chip cookies took the world by storm. She made making the perfect cookie look so easy!
Fast forward to present day, and it's not hard to see why I seized the opportunity to try out this tome of hers. To be honest, she had me with her cheerful front cover – who can resist images like that? And it was the same leafing through the book; simple recipes with gorgeous shots of the finished product, requiring only basic baking skills. "The Next Level" chapter is dedicated to recipes that are just that – extravagantly elevated recipes that require more skill and time if you want something more challenging.
Classics, Brownies & Blondies, Pan- Banging Cookies, Fruitextravagnza, Time to Play, Mix + Match, and Extras, make up the rest of the chapters.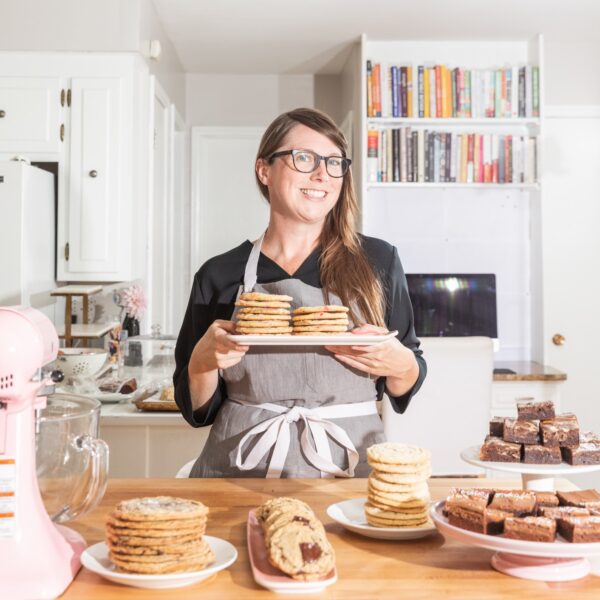 The road test
In her introduction, Kieffer draws attention to important information often ignored by a homebaker, such as general baking advice, baking tips, an introduction and explanation of the different ingredients used, as well as what equipment might be required for the recipes. I recommend spending a few minutes reading all of her wise words, as they can really make the difference between a good cookie and a great cookie.
I really had a lot of fun with this recipe book, trying out everything from the classic Sable, a variety of Chocolate Chip Cookies and Lemon Oat Bars, to Peanut Butter Crunch Brownies, Strawberry Creme Fraiche Bars, Palmiers with Apricot and Cardamom, and the triple-colour Neapolitan Cookies. For the Pan-Banging options, I chose to go with the Toasted Sesame Cookies and classic Sugar Cookies. Anyone listening from outside the house would have thought we were a drumming family because it was such great fun to have a valid excuse to bang the cookie sheets again and again that Kieffer says brought on her rippled surfaces. While my cookies didn't turn out quite as thin and rippled as the pictures, they did taste great. But practice makes perfect and I will get that rippled effect soon enough now.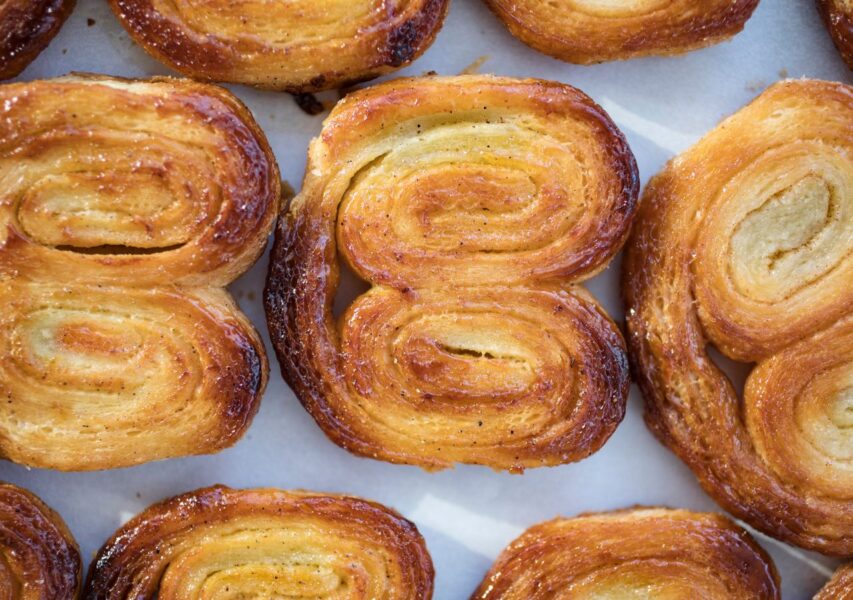 The "Mix+Match" chapter is a must-try as you literally mix and match different fillings and cookies into new creations.
In particular, the Ginger Cookies with (no-churn) Salted Caramel Ice Cream is absolutely amazing with its spiced notes. Just leaf forward to the Extras chapter for Kieffer's recipes for the ice cream, as well as for Pie Dough Base and Rough Puff Pastry for more experienced bakers.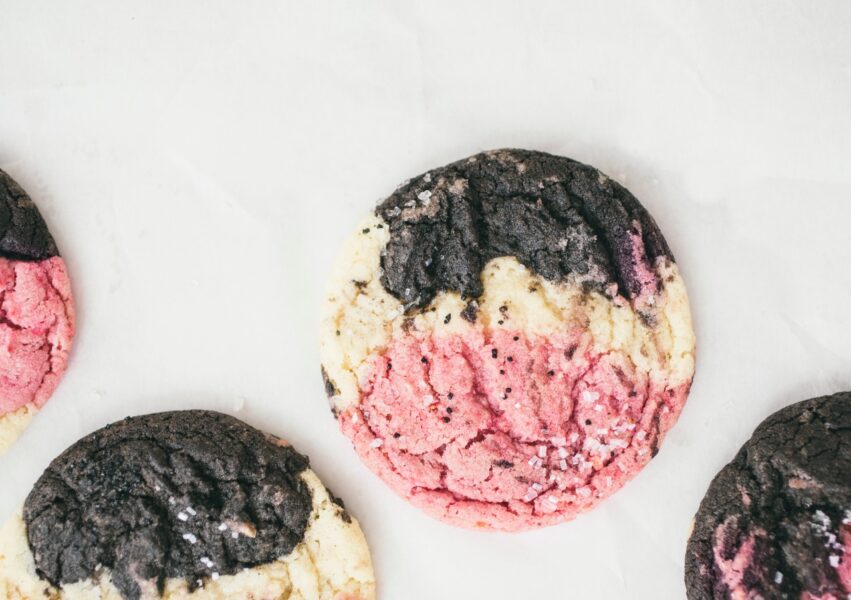 The verdict
As the front cover says, 100 Cookies is the baking book for every kitchen. Every recipe therein is reliable, completely uncomplicated and very inviting, exactly what baking up a batch of warm cookies should feel like. It really is almost impossible to flip through the book without wanting to try out every recipe. Kieffer has a flavour for every mood and every occasion. All you need to do is just match her ingredients and passion!
Check out the recipes for Neapolitan Cookies here and Toasted Sesame Cookies here.
"100 Cookies" is available here. This article can also be found in epicure's Feb/Mar 2022 issue.
SHARE