Inject your next staycation with Hotel Indigo Singapore Katong's rich cultural heritage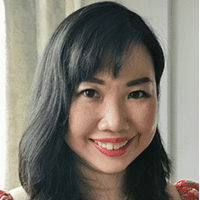 · 28 October 2022
·
Lifestyle
It's where heritage meets contemporary pleasures
Known for our beautiful mix of cultures and heritage, Singapore's colourful history has always given us much to look forward to, especially as modern city-dwellers looking to immerse and discover the vibrance of tradition and flavours of yesteryears.
Situated within the trendy Katong district – where heritage meets contemporary pleasures – Hotel Indigo Singapore Katong offers guests an experience steeped in old-world charm, taking us back in time amidst the myriad of experiences they offer.
The culturally-rich experience begins even before you enter. Hotel Indigo makes its home on the grounds of what was formerly the Joo Chiat Police Station. Housed within an official conservation building itself, the hotel pays homage to the unique Peranakan roots of the Joo Chiat neighbourhood, Singapore's first designed Heritage Town.
Incorporating the rich elements of Peranakan culture in their design and architecture, expect to find a feature wall of intricate Peranakan ceramic patterns, accompanied by pop-art renditions of water jars and art murals that depict the bustling communal lifestyle of the area in every room for your perfect insta-worthy shots.
The 131-room hotel distinguishes themselves with internationally acclaimed service that brings a touch of Katong's rustic charm. Mirroring the structure and flow of a Peranakan home, their meticulously designed rooms also feature spa-inspired bathrooms that come with aromatherapeutic toiletries for that indulgence you'd expect from a perfect weekend retreat.
On top of a 24-hour Fitness Centre with Technogym equipment and an inspiring rooftop infinity pool that overlooks the spectacular cultural enclave, Hotel Indigo Singapore Katong also boasts unique lifestyle experiences.
Their Modern-Singaporean restaurant, Baba Chews is a warm neighbourhood café and restaurant that serves up an all-day menu of elevated local favourites, contemporary Asian dishes, and Western classics alongside quality brews from Common Man Coffee Roasters, TWG tea, and a selection of artisanal alcoholic beverages.
For a spirited gathering with friends, their pop-up garden bar offers pet-friendly, laid-back vibes – complete with colourful deck chairs and bean bags – in collaboration with the iconic Aperol Spritz for unforgettable moments shared over handcrafted cocktails and an eclectic menu of light bites.
If that's not enough, the hotel shares the neighbourhood with must-visit destinations such as Kim Choo Kueh Chang for elaborate Peranakan souvenirs, the Katong Antique House/Intan Museum, Chin Mee Chin Confectionery, and so much more.
For IHG One Rewards members, plan your next meal or staycation with them to take advantage of their bonus rewards points and up to 20 percent off your bills from now till 31 December 2022. Alternatively, Mastercard holders also get to enjoy 15 percent off room nights and 20 percent off dining at Hotel Indigo Singapore Katong and Baba Chews! (Just remember to book your stay by 30 December.)
For more information about Hotel Indigo Singapore Katong, head over to their website here.
A version of this article first appeared on SG Magazine.
SHARE