Why Sheraton Grand Sydney Hyde Park should be your next ultimate luxury hotel experience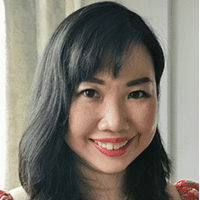 · 22 December 2021
·
Lifestyle
Perfect for both families and couples, the hotel boasts premium amenities, a central location and incredible gastronomic offerings
It's time to dust off your suitcase, take out your passport that has been sitting in the back of your drawer, and have that long-awaited vacation Down Under.
Since 21 November, Australia has reopened to welcome fully vaccinated Singaporeans for quarantine-free travel. Even though Singaporeans can only enter three Australian states at the moment – New South Wales, Victoria and the Australian Capital Territory – without the need for quarantine, there are still plenty of reasons to visit the country.
Sydney is a dynamic city that offers something for everyone, from families with young children in tow to couples looking for a romantic getaway. To kick-start your vacation and fully enjoy the city, find the right accommodation that offers a comfortable stay, and more.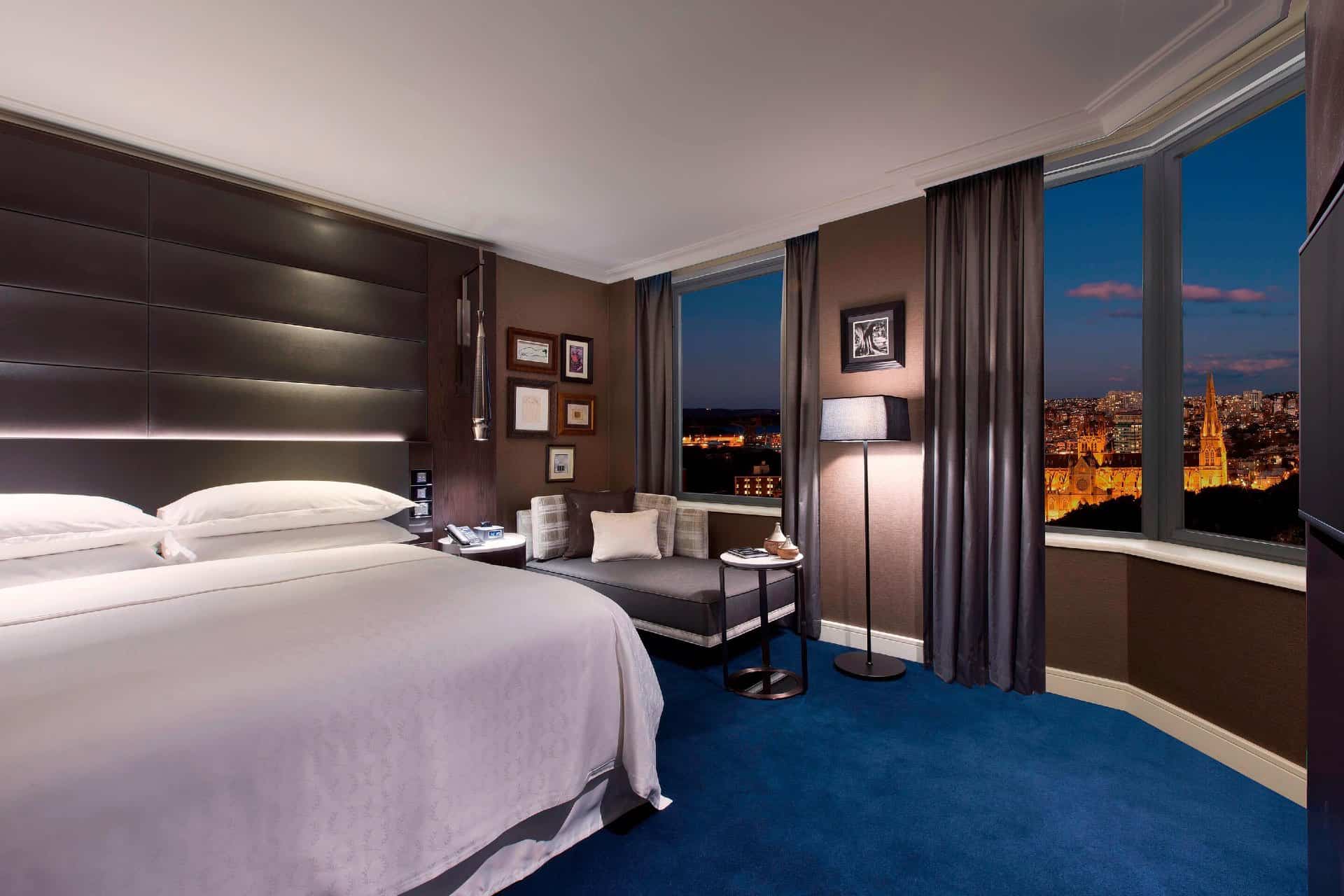 Luxury in the heart of the city
For an indulgent, five-star experience, head to Sheraton Grand Sydney Hyde Park. Situated in the heart of Sydney near many local businesses and attractions such as St. Mary's Cathedral, Royal Botanic Garden and Middle Harbour, it is the perfect place to connect with the rest of the city. Easily explore the famous Darling Harbour, Sealife Aquarium, Madame Tussauds or go shopping at the popular Pitt Street Mall.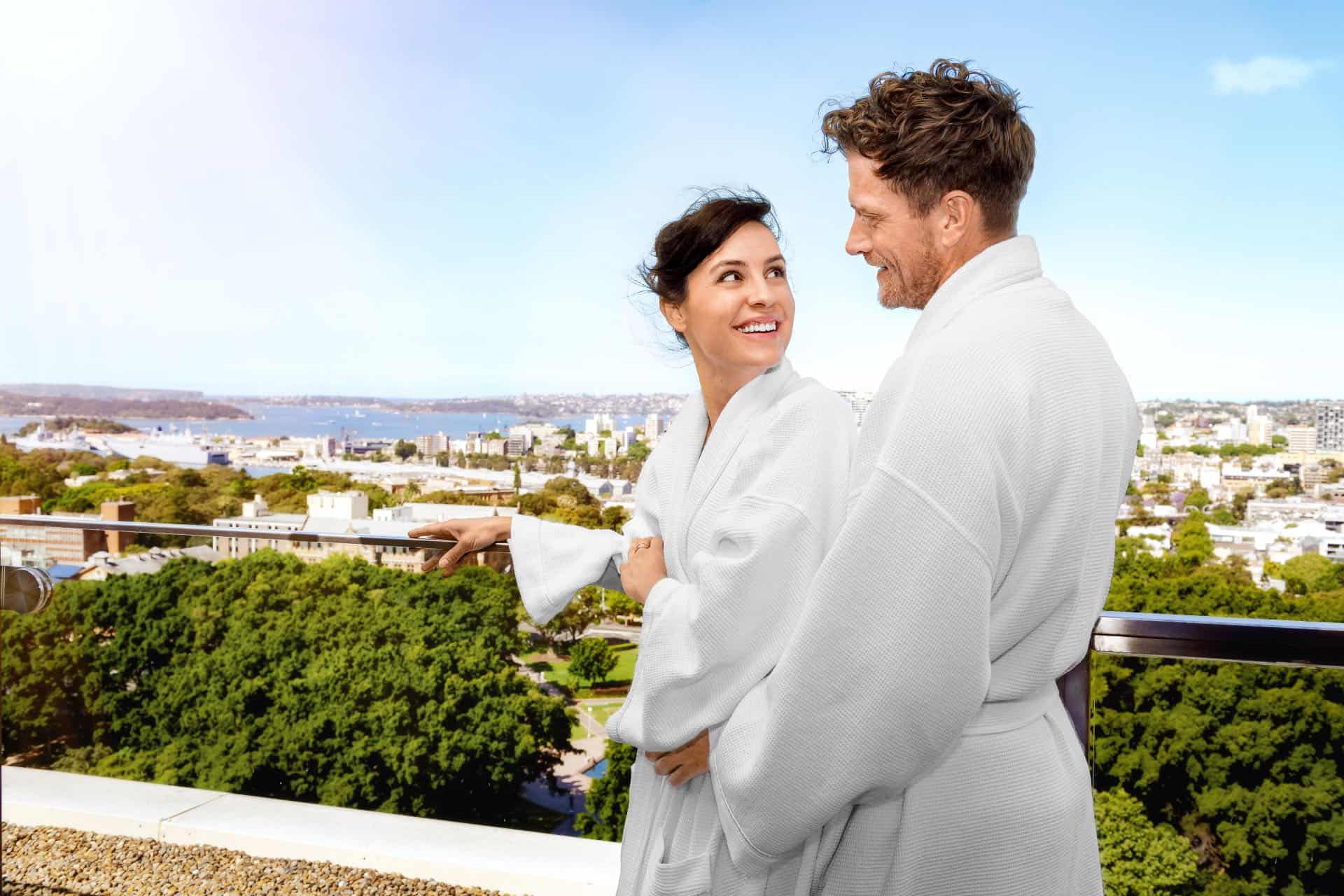 The hotel's modern and spacious rooms and suites offer beautiful Hyde Park and Sydney skyline views – the perfect space to unwind after a busy day of sight-seeing. Further escape from the stresses of the city with pampering massage, skincare and body care treatments at On The Park Rejuvenation Spa. It's an oasis of relaxation and tranquility here. Other state-of-the-art amenities include a rooftop fitness centre, heated indoor pool and premier club lounge.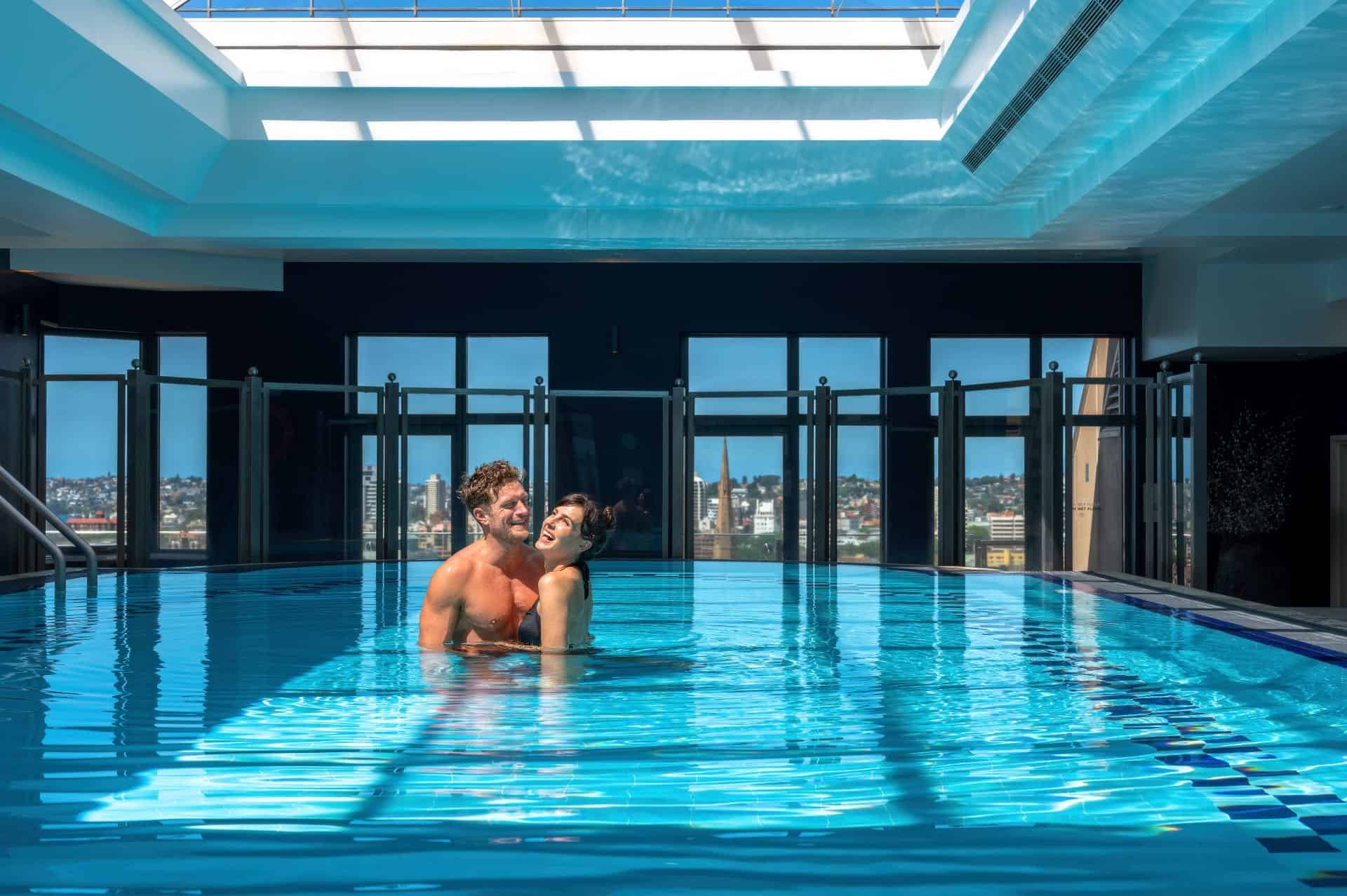 A foodie's heaven
You don't need to head far to enjoy fresh seafood – think A​​ussie prawns, champagne lobster, Sydney rock oysters; Jonah crab claws and smoked salmon. In fact, the "best seafood buffet in Sydney" can be found onsite at Feast Restaurant. Dine on a wide range of culinary delights and signature favourites while enjoying grand views of Hyde Park.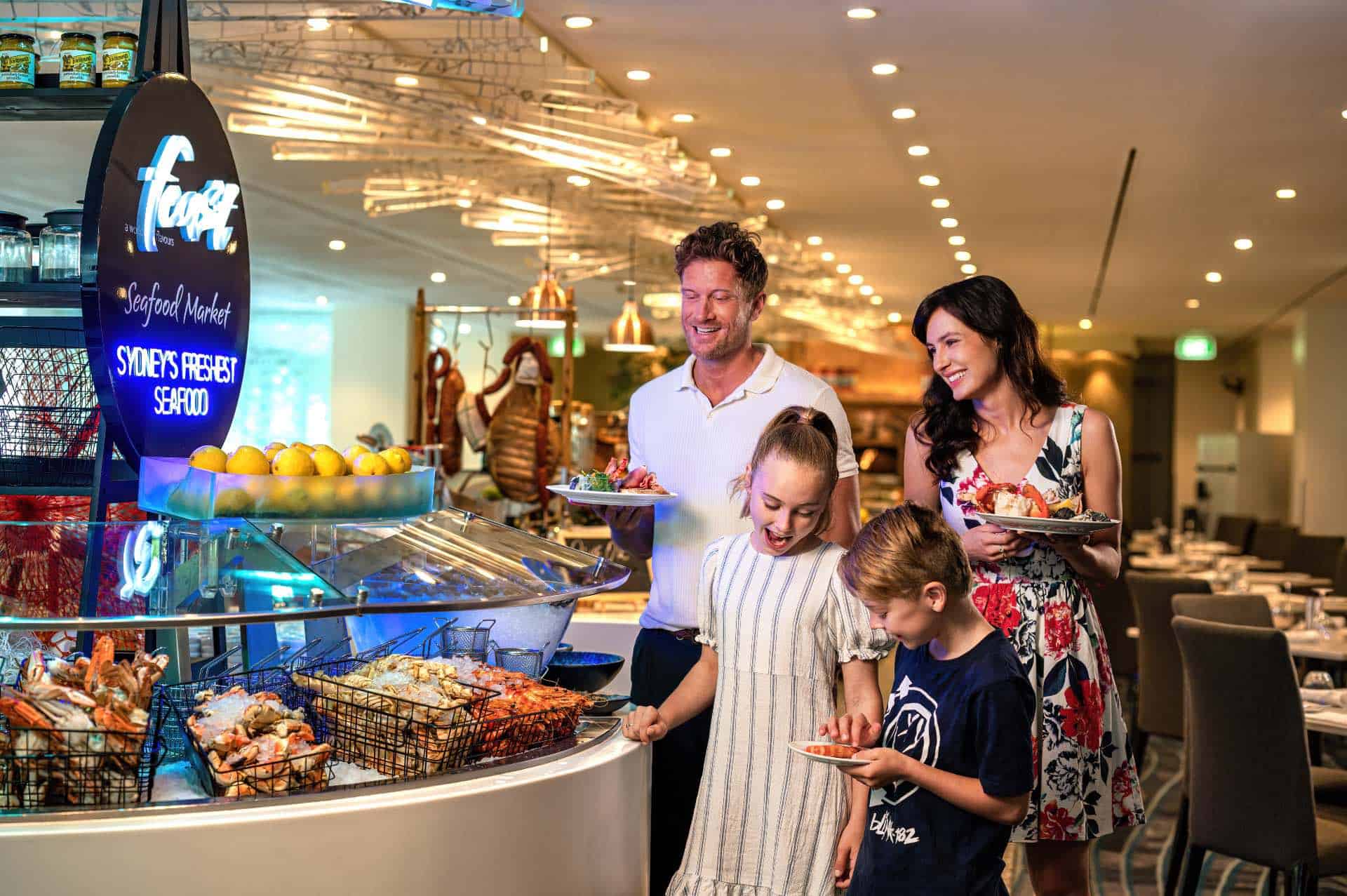 For a leisurely afternoon tea, head to The Gallery. The Champagne High Tea experience, in particular, will tantalise your taste buds with three tiers of sweet and savoury delicacies and a glass of Ruinart Champagne.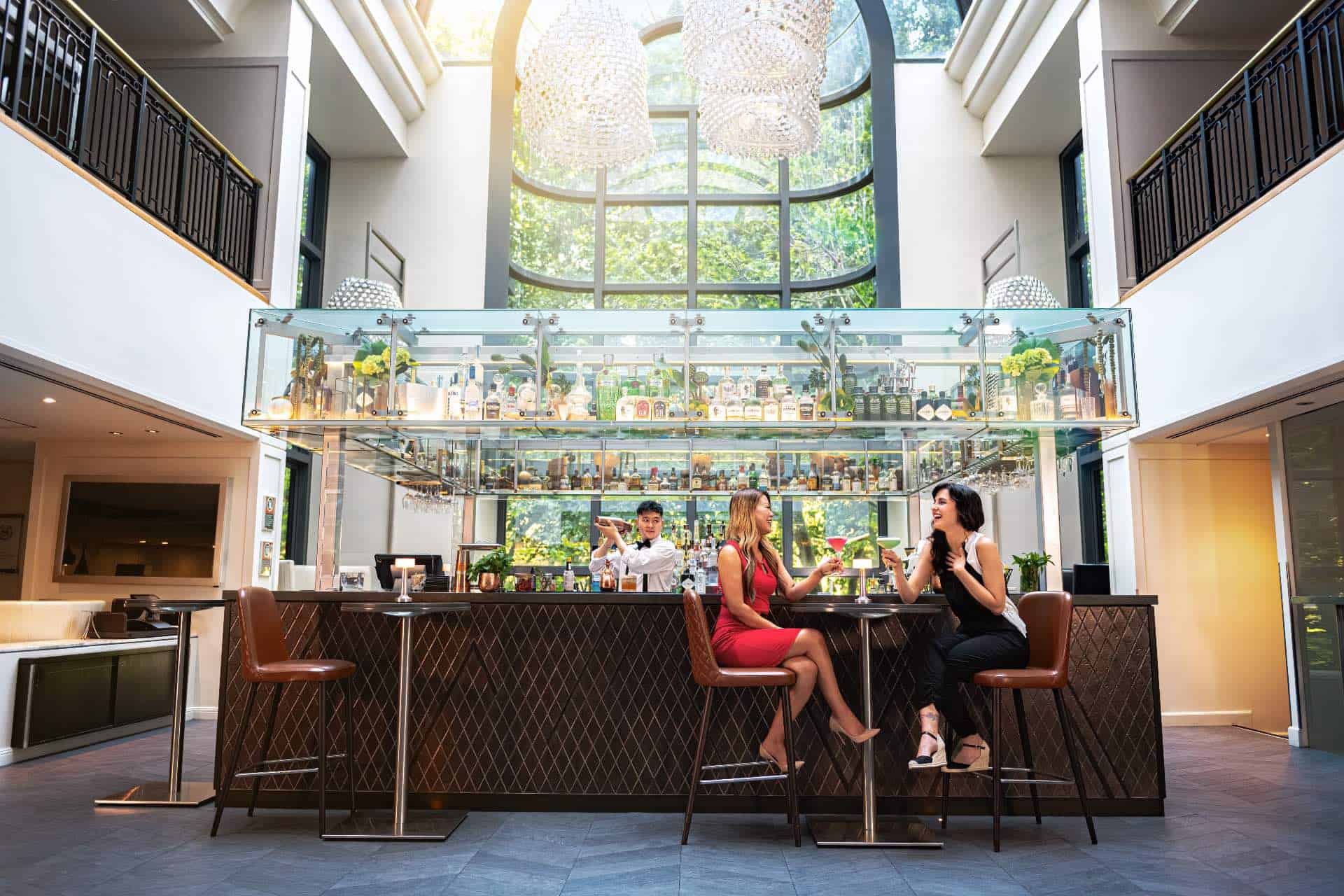 If you desire more than Champagne and want to sample Australian wines, gins or craft beers, head to The Conservatory Bar. Set beneath a stunning glass atrium, the restaurant and bar offers delectable bespoke cocktails that celebrate Sydney's local distilleries.
Stay and play
Whether it's a romantic escape, a family vacation or a business trip, there are attractive packages for everyone. Offers include free drinks, breakfast, parking, late check-out as well as dining credit and spa discounts. Click here for the latest deals.
Sheraton Grand Sydney Hyde Park
161 Elizabeth Street, Sydney 2000 Australia
Tel: +61 2 9286 6000
SHARE