Omakase at Api Jiwa, Capella Ubud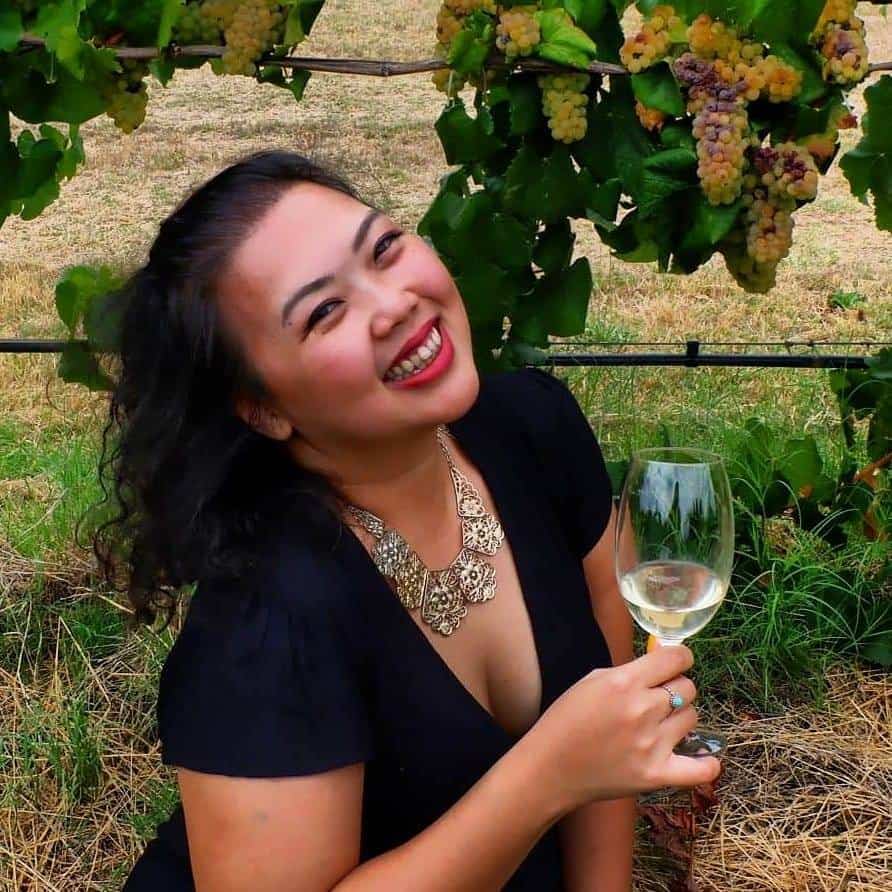 · 12 April 2023
·
Bali
Executive chef Nicola Russo invites you to taste his soulful Asian-inspired omakase dining experience at Api Jiwa, Capella Ubud.
Omakase at Api Jiwa Ubud
"Omakase in Japanese means 'I'll leave it up to you' which in this case means that you trust us to create a degustation menu made from the best ingredients available on the island. The dishes tonight are touched by the fire, embodying the name of this restaurant, Api Jiwa, which means fire of the soul," greets executive chef Nicola Russo when all of the guests are comfortably seated around the dining counter.
Thus, the ten-course omakase culinary journey at Api Jiwa begins. Ten fortunate, ravenous guests are in for a treat because Russo managed to acquire freshly-harvested squash blossoms, buttery black cod, and Angus Beef tenderloin for the night's feast. Nestled within the lush luxurious tented retreat of Capella Ubud, Api Jiwa is modelled after Bill Bensley's whimsy imagination of an 1800s laundry and mud room. Antique wooden washboards and rattan baskets lined one wall while the rest of the space opens up to the pool and swaying palm trees.
The Italian Chef of Capella Ubud
Working assuredly behind the charcoal grill, Russo delves deep into his long culinary experience. Having worked in Michelin-starred establishments and luxury hotels across Europe, the Middle East, and Asia; Russo's affinity for Japanese, Korean, and Indonesian cuisines as well as faithful prowess in coaxing the ingredient's flavour through fire are delightful to experience.
Dishes are created based on available ingredients, seasonality, and what's available from the resort's garden. Tapping into a tradition as old as human civilization itself, there is a certain familiarity and comfort when people sit together around a hearth, swapping stories, and enjoying flame-kissed food. Guests may also opt for wine pairings or help themselves with a cocktail or two to enhance the dining experience.
Omakase Menu at Api Jiwa, Ubud
A Lombok oyster submerged in subtle celery foam, topped with beef tartare and caviar starts the meal on a refreshing note. The second course – Tuna Tataki – a medley of crunchy nori, creamy avocado, seared tuna, and caviar prepares the palate for the third course, a richly satisfying serving of silky Chawanmushi made of lobster and caviar.
A plant-based squash blossom stuffed with tofu and broccoli is served with thick yellow curry sauce and edamame set the stage for the first meat dish of the evening: Gulai Kambing. A stick of slightly charred lamb tsukune is served on top of a cup of gulai, a popular Indonesian stew renowned for its uplifting, aromatic spices.
A torched cauliflower with green curry and coconut cream is the sixth course, a well-rounded vegetal dish to prepare the palate for a spectacularly buttery Cod Fish with Lobster Ink Sauce and Broccolini. After asking each guest how they like their steak, the chef serves the seventh course, Angus Beef Tenderloin topped with blanched cabbage and kimchi sauce.
The crickets' chirp, the balmy air, and the warmth emanating from the fire are the exact kind of comfortable conviviality that one often searches for but rarely finds when dining out. After a refreshing serving of tangerine granita, guests are invited to indulge in a stunning assemblage of salted chocolate with macadamia, miso ice cream, crunchy taco with yuzu ice cream, and caramel sauce. The dinner ends with a plateful of petit fours and a sense of satiation only the best kind of chefs can fulfill.
Open daily, one seating at 7pm. The Asian Omakase Menu at Api Jiwa is priced at Rp1,300,000++/person.
For reservation, call +62 361 209 1888 or email info.ubud@capellahotels.com
SHARE