Experience a peaceful staycation in these hotels for Bali's Day of Silence 2023
· 10 March 2023
·
Bali
As the island rest on Bali's Day of Silence, visitors are invited to have a peaceful staycation at these resorts in Bali.
Balinese 'Day of Silence' or commonly known as 'Nyepi Day' marks the new year of the Balinese calendar. From 6am on 22 March 2023 until 6am on the following day, Balinese will celebrate the day with a 24-hour of complete silence. With all the lights dimmed, sounds on the lowest volume, and traffic coming to a stop, this is the day when the bustles will come to a halt for a while and lets the solemn tranquillity reigns over. Visitors and travellers are invited to bask in the serenity through these hotels for Bali's Day of Silence.
What is a better time to witness the spectacles of Bali's rich culture other than on the sacred Nyepi Day itself. Embodying a serene Balinese sanctuary, The Westin Resort Nusa Dua, Bali is inviting their guests to immerse in the Balinese grandeur through their uplifting cultural programs. The resort is collaborating with an inspiring artist, Apel Hendrawan, whose masterpieces have been showcased in Hamburg, Germany. Together they will arrange a special painting exhibition under the name "From Mythology to Sacred Script, From Ashes to Jatayu".
Afterwards, there will be another event titled "Celebrate Bali" where you can espouse the Balinese traditional customs on 17 March 2023. As you step in, you will be greeted by the traditional Balinese dances and ushered to another performance by the students of Sekolah Luar Biasa Jimbaran, Bali. At the same time, you can also join the sketch painting ceremony with the artist Apel Hendrawan. Moreover, during your stay in the Nyepi period, you may replenish with its 'eat-well' breakfast, WestinWORKOUT® Fitness Studio, and Westin Family Kids Club. This package is valid for guests who stay over Nyepi Day until 23 March 2023.
For reservations, please call +62 361 771 906 or send a direct message on Instagram @WestinBali
Highlighting the placid experience for the Silence Day, Meliá Bali arranges the 'Magical Day of Silence' for those looking to respite amidst the tropical landscape and seaside haven. A special rate of Rp1,300,000/room is offered for a night in Melia Room Garden View with breakfast for two, while the package with added one-time lunch or dinner for two on Nyepi Day is priced at Rp1,550,000/room per night. Lastly, the All-Inclusive package is available for Rp3,500,000/room per night for those who seek to achieve complete experiences.
The package is also extendable for an upgrade to Junior Suite for an additional Rp300,000/room per night, Lagoon Access Junior Suite for Rp800,000/room per night, or One Bedroom Private Garden Villa for Rp2,500,000/room per night. Expect a festive Ogoh-Ogoh Parade a day before the Silence Day and a myriad of activities on the Silence Day, tailored for both adults and kids.
Additionally, you can book one or both of their 'Silence Day Spa Package' which comprises of Tranquillity Package and a Sound Healing Session. The first option includes an 80-minute chakra cleansing and body massage priced at Rp1,150,000/person or Rp2,200,000/couple. While the second option will invite you to submerge within the sound vibration therapy for sixty minutes, priced at Rp220,000/person starting from 7pm – 8pm.
For reservations, please WhatsApp +62 811 3867 789 or email reservation.meliabali@melia.com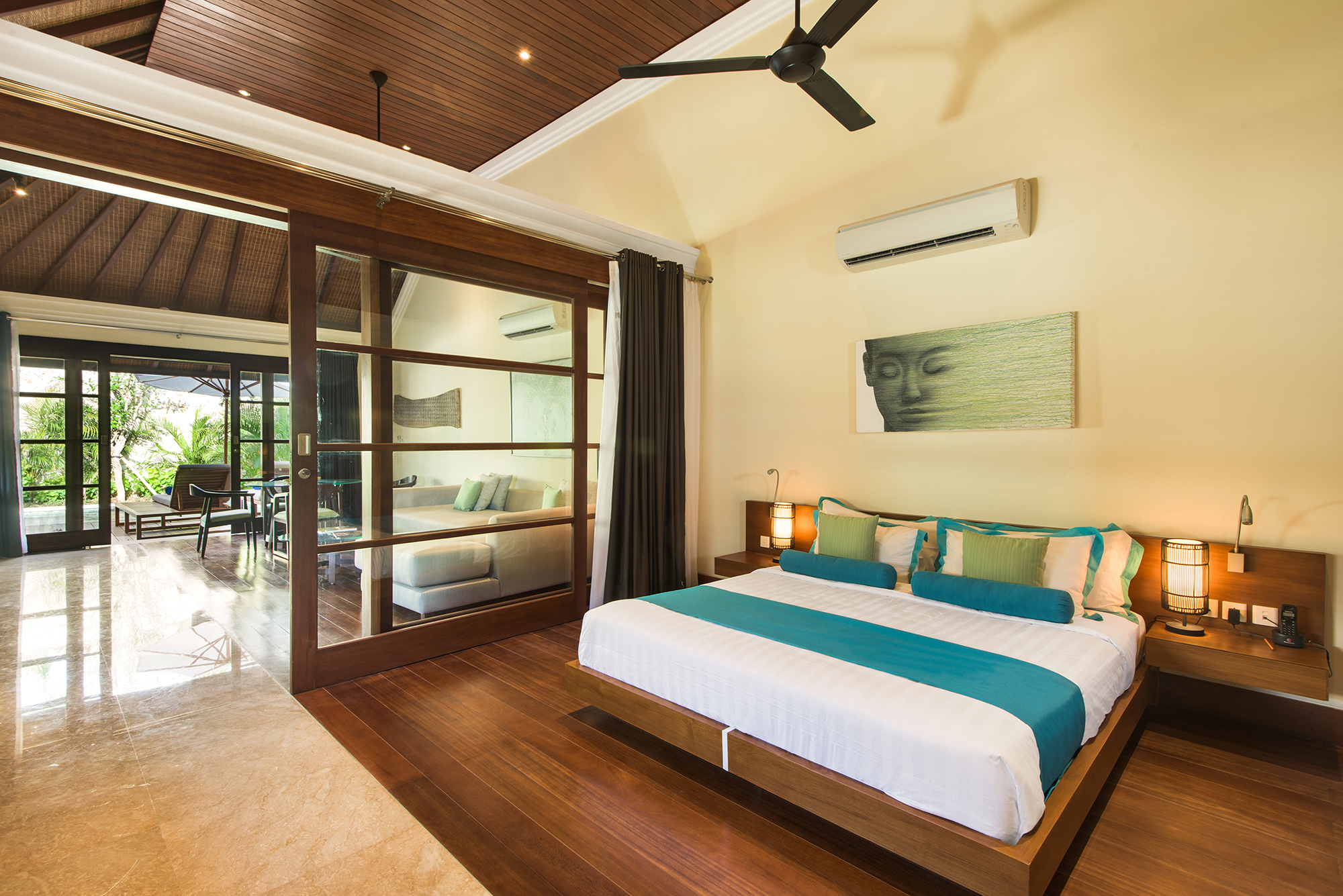 A comfortable luxury situated at Bali's Bukit Peninsula just might be what you looking for to spend the Day of Silence. At Karma Kandara, a special Nyepi Package for three days and two nights (21-23 March 2023) is waiting for you to just indulge in their timber-coloured 1 Bedroom Pool Villa with a large terrace adjacent to a private pool.
With a rate starting at Rp13,000,000, you may enter Karma Beach Bali and participate in non-motorized activities, warranting you to experience a peaceful ocean breeze to enhance your Nyepi Day experience. It also includes one-time lunch and Nyepi Day's early dinner at their dining attraction, di Mare Restaurant. This comprehensive package deal makes Karma Kandara one of the top hotels for Bali's Day of Silence.
For reservations, please call +62 811 3820 3360, WhatsApp +62 811 3810 7114, or email res@karmaresorts.com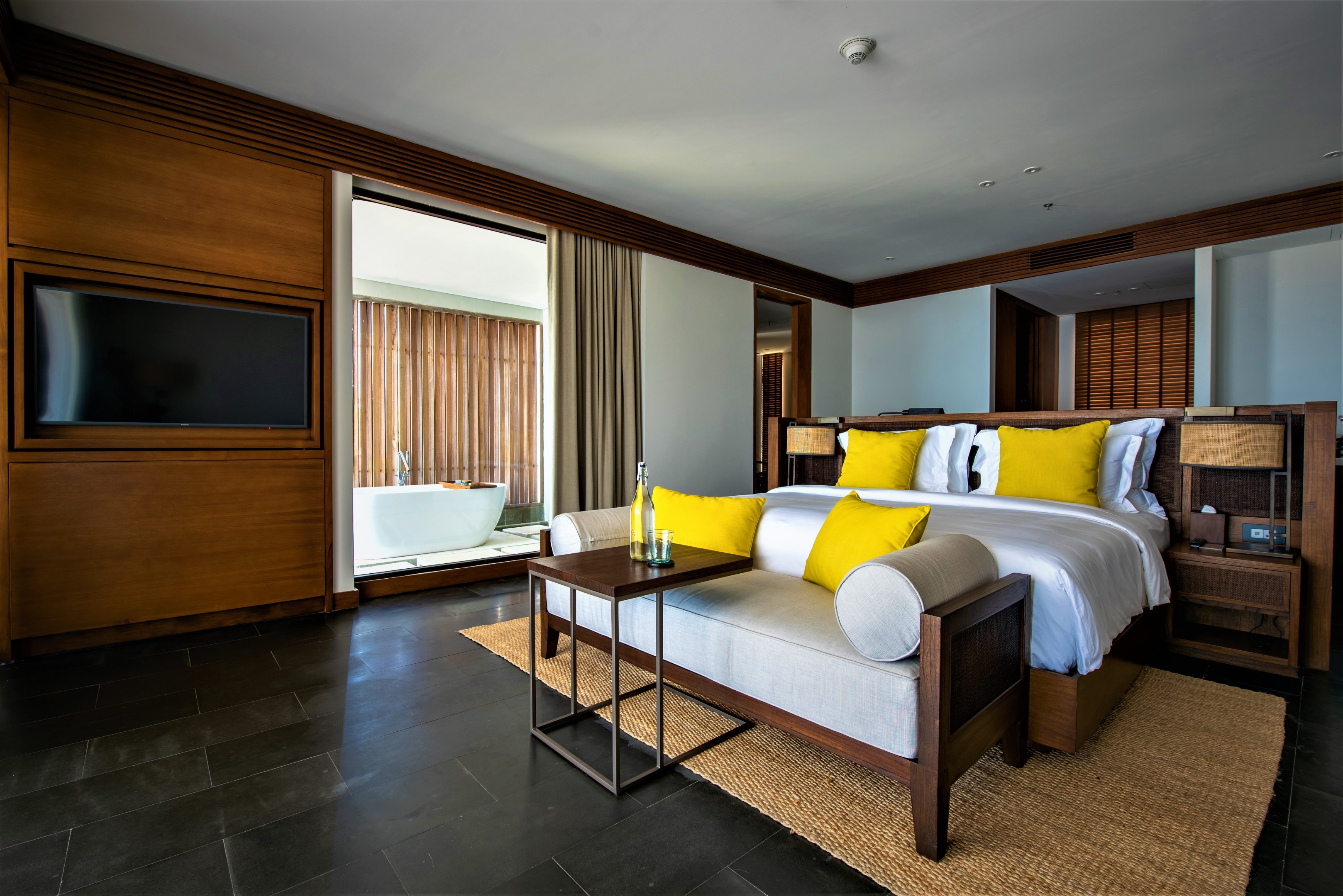 Located in the area of one of the island's spiritual pillars, Pura Uluwatu, Six Senses Uluwatu, Bali, becomes the perfect abode for visitors and travellers to experience the mystical ambience on Bali's Nyepi Day. With a rate of Rp11,700,000/night, you can enjoy the all-inclusive package 'Nyepi Escape, The Day of Silence' along with your stay at the Sky Suite.
Bask in the sun on the outdoor deck with a panoramic view of the Indian Ocean, or unwind in a relaxing ocean-facing bathtub. Expect a series of complementary dine-in like a daily buffet breakfast, one-time set menu lunch with a dramatic background at Rocka Restaurant, and a buffet dinner of international delicacies on Nyepi Day.
With all-time access granted, you can fill your day with vigorous activities at the Fitness Centre and its Spa facilities. At the same time, let the little ones have fun in the kid's club or spend the day with other in-house activities. Enjoy these benefits for a reservation of a minimum two-night stay on 21–23 March 2023. Other villa categories are also available for different rates.
For reservations, please call +62 361 2090300 or email reservations-uluwatu@sixsenses.com
SHARE