Lunch with Andreas Bergel, General Manager of Hotel Indigo Bali Seminyak Beach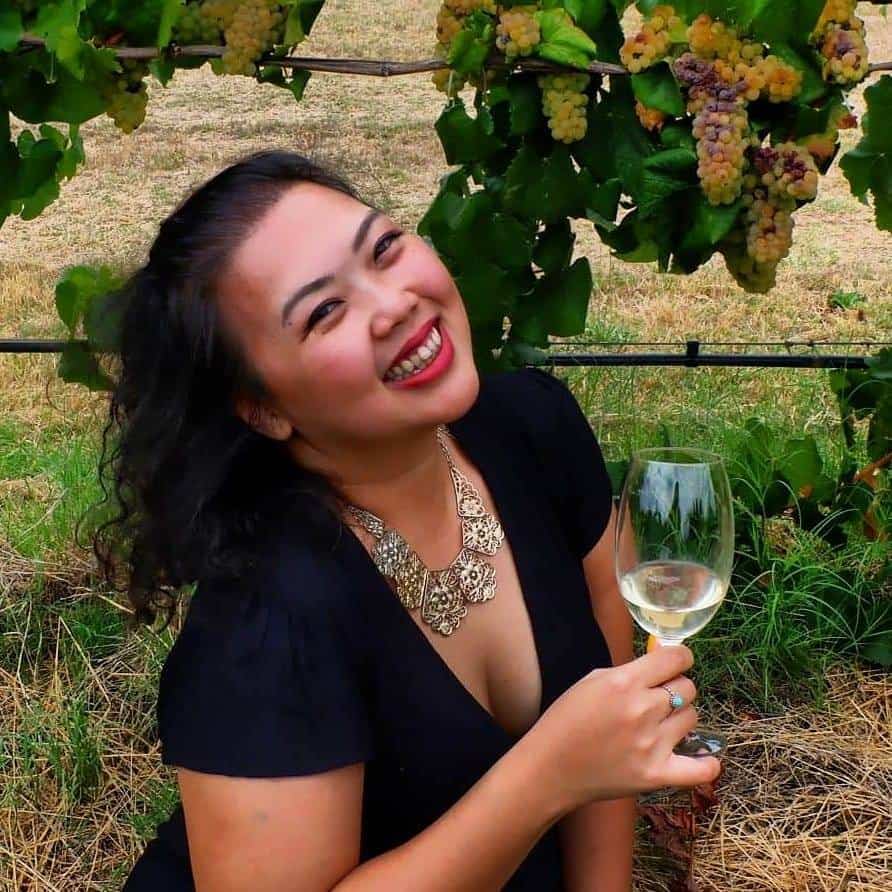 · 7 October 2022
·
Bali
epicure's associate editor Eve Tedja sits down with Andreas Bergel, the general manager of Hotel Indigo Bali Seminyak Beach, to get his insights about the new key trends on tourism in Bali.
Makase, Hotel Indigo Bali Seminyak Beach's casual neighbourhood café, was positively brimming with guests who were looking for their second caffeine fix of the day. The comforting whirring from the coffee grinder, the constant tamping sound and the tapping rhythm baristas made to make sure their steamed milk is fully frothed, were the comforting background noise of this interview with Andreas Bergel who has called Bali home for the past nine years.
Accompanied by refreshing glasses of lemon-infused water, Makase's delicious House Caesar salad and Pan Roasted Barramundi, our interview with the Hamburg-native hotelier started off with a story about his early foray into the industry.
"Coming from a family of hoteliers and restaurateurs in Hamburg, I was the little boy who tried to reach out for glasses behind the bar counter, keen to pour the beers. My parents actually tried to convince me to do something else, to ensure that I could celebrate my birthdays and Christmases. However, eventually they understood that I am passionate about gastronomy and hospitality," said the GM.
Having worked for 25 years in the industry, he found that his love for bartending played a formative role in his career. "In my early twenties, I used to work in hotel bars in Dubai. I gained so much knowledge from these experiences, just by listening to the guests and finding out common grounds with them. Bartending pushed me to be creative and gave me access and the skill to interact directly with the guests who were mostly relaxed and nicer after a few drinks."
Fast forward to 2013, he moved to Bali as a F&B director for one of the island's luxury resorts and left the property as an interim general manager. His recent appointment as the general manager of Hotel Indigo Bali Seminyak Beach after the pandemic brought its own set of challenges as well as insights.
You were in Bali to witness the worst impact of the pandemic. What is your biggest take on Bali and its community?
Nothing can break them. They are resilient, entrepreneurial and positive. By 2021, I remember thinking that we were one year into the pandemic and people were not getting food on their tables, what would happen now? But, at no point ever, I felt unsafe on the streets or felt that people were angry or envious of the foreigners. So, I felt that the definition of community here actually boiled down to whoever was around you and not necessarily down to only being local. We watched out for each other and we were there for each other. It brought many people closer together.
Community spirit has always been part of Hotel Indigo. How does it evolve over the years?
Here, we always try to make sure that our guests get the most out of the surrounding area. So, instead of sending them off across town to get a good ice cream, our Neighbourhood Hosts staff would find them a good one right here. Our Neighbourhood Story also introduces the locale to our guests through various complimentary cultural programmes within the resort such as canang sari offerings making class or a bicycle tour around Seminyak. Now, we even have an in-house surf instructor and surf boards for guests who want to learn something new. We want them to feel at home and comfortable.
With your background in F&B, how do you see Seminyak's current dining scene?
Unfortunately, we currently lost to Canggu in terms of being the hotspot. However, what we lost in quantity, we made up in qualities. F&B is a very competitive market. Creativity is important but it is also important to be careful not to be too out-of-the-box, especially if it no longer caters to our clientele's desires or needs for comfort food. You know, in most hotels, the best-seller dishes are spaghetti Bolognese, club sandwich, burger, and in Bali, nasi goreng.
At Hotel Indigo Bali Seminyak Beach, our definition of creativity is to highlight our local talents, locally-sourced ingredients and good artisanal products. Ninety percent of our vegetables are locally-grown. Imported red meats will no longer become a large part of the menu. We will focus on serving what we can get locally, to ensure its quality, freshness and sustainability.
Tell us about what's new with Hotel Indigo's dining and drinking experiences.
SugarSand, our dining, drinking and chill out beachfront destination, will offer a new take on Japanese and Indonesian fusion. We have a new chef with an expertise in Japanese cuisine on board. Pottery Cafe is where the guests can grab their coffee, have their cakes and freshly-baked goods to-go. Tree Bar caters to our in-house guests and spotlights craft cocktails, inspired by local flavour and ingredients as well as premium spirits. Makase remains to be our all-day dining outlet. At the moment, Salon Bali will remain to be a private dining space and a beautiful, intimate extension of Makase.
Do you see any particular changes with the guests' habits now?
It is hard to generalise but there are some key trends. People tend to stay longer and treat themselves more. We notice an increase in generational travel so we have more requests for connecting rooms. Some of the guests prefer to have a "high tech, low touch" experience during their stay, while the others crave for personal services and having chit chat with our staff. People have changed their eating and drinking habits. Overall, people consume less alcohol and there is more awareness about products and dietary requirements. It is the standard now to have at least two non-dairy options of milk, soy is just not enough anymore.
What about the sustainability aspects?
Staying local, going local and consuming local products will continue to be the focus. From the sustainability and profitability perspectives, it is better to use oysters from Lombok rather than flown-in oysters from France or using bottled mineral waters from Bali instead of Italy. I feel that people now are more willing to make this kind of compromise, compared to two years ago. Travellers are more conscious of their impact on the destination.
We've taken measures to reduce the single-use plastics in the hotels. We are working on eliminating Styrofoam and plastic-wrapped items on our deliveries by next year. Measures to have energy-saving fixtures and minimising water waste have been taken from the beginning. We've also been working with the Scholar of Sustenance food rescue foundation to make sure no food is wasted. As part of the IHG Giving for Good programme, we also actively do environmental clean-ups and blood donation for the community.
Tell us about your favourite spots in Bali.
It will be between a six in the morning walk on our beach here or sitting somewhere in Sidemen, admiring the view of Mount Agung.
What is the must-try experience at Hotel Indigo?
Definitely, having breakfast and coffee at Makase, getting a massage treatment by the pool, and and going to SugarSand and ask the mixologist to concoct a "surprise me" cocktail.
For more information, go to https://seminyak.hotelindigo.com
SHARE