Jakarta's most popular Omakase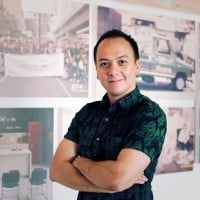 · 11 January 2018
·
Indonesia
Check out some of the best omakase options in Jakarta, that will satisfy your craving for Japanese fine-dining.
Among the many intricate and beautiful aspects of Japanese cuisine, one of the most unique is the Omakase, a word that roughly translates to "I'll leave it up to you". When calling an order for this, one chooses to leave his culinary experience completely up to the chef, transcending beyond what's written on the menu. Ordering Omakase is a compliment to the chef, a sign of the diner's trust in his recommendations and culinary skills. In this manner, many chefs choose to pay particular attention to the guest, preferring to personally explain each dish in detail. For adventurous culinary enthusiasts out there, we've handpicked some of the best Omakase style Japanese restaurants in Jakarta that you can explore, the next time you have a yen for fine Japanese cuisine.
Akira Back
Helmed by former professional snowboarder turned world-renowned chef Akira Back (also the restaurant's namesake), the interior of Akira Back's Jakarta combines an intimate setting with bold, colourful accents at once – a fitting place to serve progressive Japanese food with a modern international influence. With a seating capacity of 122 and five private dining areas, friends, families, and large groups can enjoy chef Back's offerings without compromising on comfort. The omakase at Akira Back is highly coveted by many because it is only available whenever the chef is in town. To top it off, thanks to the open kitchen area around the centre, you can witness chef Akira Back in action first hand as he prepares some of the most creatively inspired dishes you've ever tried. Price and dishes served vary from visit to visit, but on regular days, don't miss the chef's award-winning Tuna Pizza or the Marinated Wagyu Kalbi with spicy tomato ponzu. MD Place, Level 12, Jl. Setiabudi Selatan No.7, Setiabudi. Tel: (62) 852 8887 7888.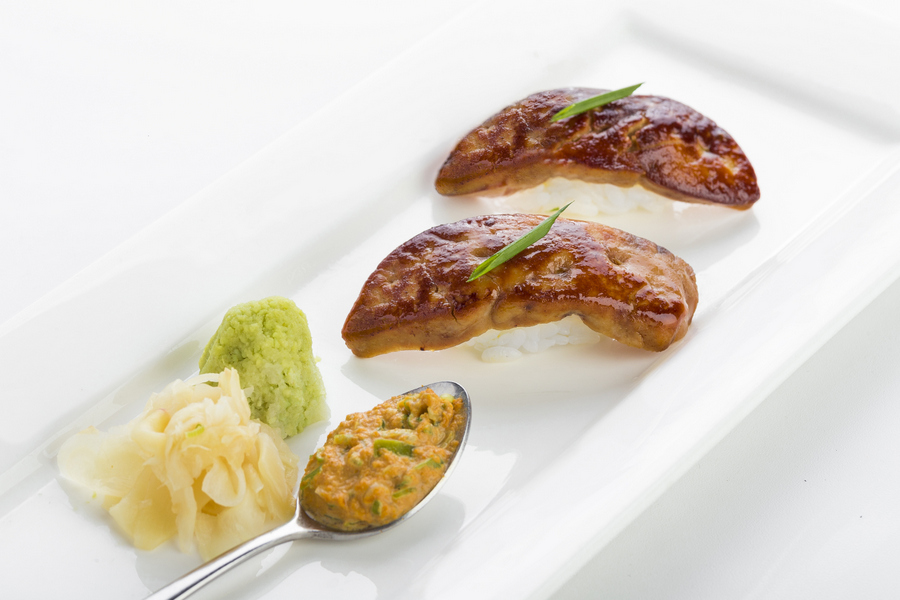 Enmaru
Inspired by the richness of Japanese architecture and culture, ENMARU Japanese restaurant offers a fine dining experience in a modern and lively setting. The interior includes rustic metal plates, bronze-tinted stone and mirrors, giving a very Japanese feel to the surroundings. The omakase offering at ENMARU (Rp1,000,000) is eight-courses of perfection that are even more impressive than the restaurant's architectural concept. Several highlights of the omakase menu include a Foie Gras Chawan Mushi and a Flaming 150g Grilled Wagyu Tenderloin steak +7. Combined with a stunning 46th-floor view from ENMARU's floor-to-ceiling windows, you are guaranteed an unforgettable dining experience. The Plaza Office Tower, Level 46, Jl. M.H. Thamrin No.28. Tel: +62 21 2992 2448.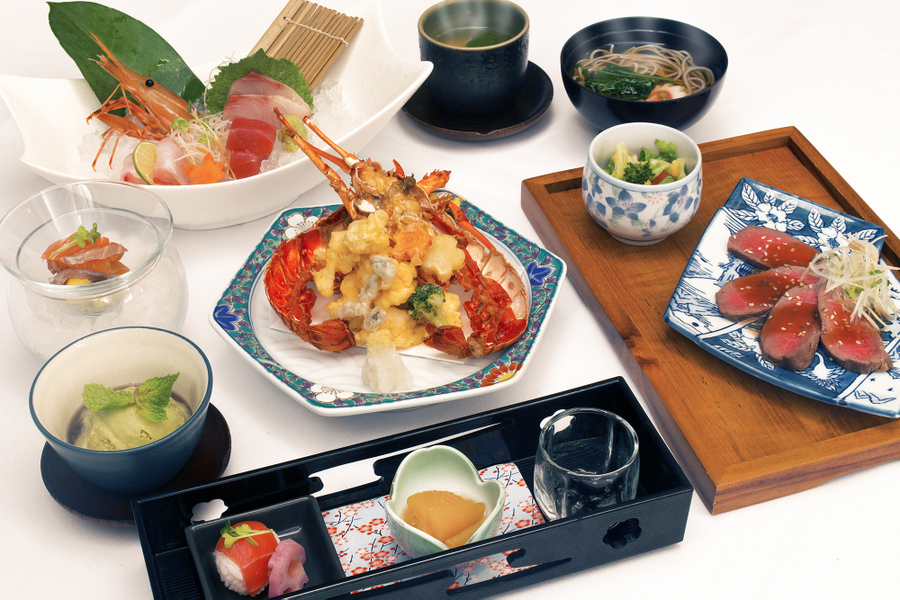 Keyaki
At the award-winning Keyaki Japanese Restaurant within Sari Pan Pacific Jakarta, guests can choose their own omakase journey between the five-course GO menu and seven-course NANA menu. Both menus include an appetizer, sashimi, side dish, fried food, main course and a complimentary dessert. The NANA course comes with a soup and an additional side dish. For just the month of January, chef Masami Okamoto has prepared special ingredients for the omakase menus. The GO course (Rp330,000) serves authentic offerings such popular Japanese New Year dishes like Kazunoko (herring roe) served with Temari Sushi marinated in soy seasoning as the appetizer, and crab meat served with fried egg for the main course. Priced at IDR 480,000++ per person, the NANA menu's extra dishes include four kinds of sashimi, a hot soba, and a Lobster Kimiage served with green beans. Sari Pan Pacific Jakarta, Jl. M.H. Thamrin No.6, Menteng. Tel: +62 21 2993 2752.
Nishimura
With its' roots stemming from deep-seated Japanese traditions, Nishimura at Shangri-La Hotel, Jakarta offers a tranquil setting thanks to bamboo-derived furnishings, decorations and authentic Japanese cuisines. The popular Omakase Kaiseki at Nishimura starts at Rp1,290,000 and includes up to eight dishes. Some of the most popular items you can expect to taste include a clear soup of sakana, shiitake mushrooms, carrot, and daikon, a grilled wagyu beef and lobster combination, and a boiled dish of Japanese sweet potato, uni, and crab fried rice. Nishimura is known for its' intimate setting, and it is highly recommended to enjoy the omakase in one of the restaurant's private dining rooms available in three different designs. Shangri-La Hotel Jakarta, Jl. Jend. Sudirman No.Kav 1. Tel: +62 21 2939 9562.
Senju
Senju Omakase & Sake Bar takes the signature Japanese dining experience a step further by focusing on high-quality omakase sushi menus and beyond. We recommend taking a seat at the long marble-top sushi bar in order to interact with the chefs, as you observe them masterfully slicing and dicing the fish. Promising a progressive kind of authentic Japanese dining experience, Senju continually comes up with new and exciting omakase selections. One of the latest and increasingly popular offerings is the Kyoto Omakase (Rp750,000), which displays salmon belly sashimi, eight kinds of sushi, some maki rolls, and a mini chiraishi atop a thick wooden cutting board. The Kyoto Omakase also brings you a chawan mushi appetizer, kinokohoiruyaki soup and a choice of mixed fruit or panna cotta for dessert. Plaza Indonesia Mall, Jl. M.H. THamrin No. 28-30. Tel: : +62 21 2992 4567.
SHARE