epicure's thank you dinner at OPIA Bali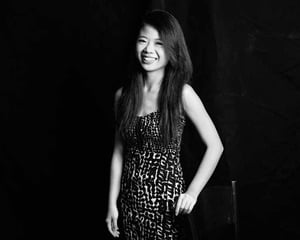 · 8 March 2017
·
Bali
Hoteliers and restaurateurs joined epicure for a swanky party at OPIA, held to thank partners and loyal supporters of the magazine
Friends of epicure were recently invited to OPIA, Jimbaran's newest dining destination for epicure Indonesia's appreciation party on 10 February.
Held in OPIA's outdoor garden, the event kicked off with a captivating view of the sunset. As the evening wore on, group publisher Ho Sum Kwong shared about the strides the magazine has made since our launch in 2010, including our reach on social media.
"The magazine is a perfect combination of art, food and lifestyle. Compared to other gourmet publications, epicure knows how to present stories in such an enticing way. Every time I flip through the pages, it stimulates my appetite," shared Christine Evans, the entertainment & PR manager of Alila Seminyak, Bali. Andrew J Leith, general manager of The Layar Designer Villas & Spa, agreed: "epicure has much more in-depth coverage of the F&B and lifestyle scene rather than just a glorified listing."
Tall Horse Wines Cabernet Sauvignon 2013 and Sauvignon Blanc 2013 from Suli Hartha Mas; cocktails from OPIA such as white and red sangria, mojitos and New Age Fizz; Plaga Wine's Sauvignon Blanc, Chardonnay and Rosé; Prost Beer; and Aqua Reflections' mineral water lubricated our conversations. Guests also enjoyed light bites from OPIA's kitchen, which is helmed by Australia-born chef Nicolas Lazzaroni. The scrumptious, pan-Asian selection included seared and coriander-crusted kingfish, Peking duck pancakes with hoisin dressing, prawn and snapper money bags, and soy-braised pork belly buns.
For more of such events, subscribe to epicure's mailing list here.
SHARE