Weekend brunch spots in Bali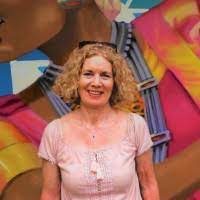 · 4 January 2017
·
Bali
Gone are the lackluster brunch culture from Bali and welcome
With a growing appetite for brunches and breakfast fests, these Indonesian culinary hotspots are making up for lost time, offering everything from hearty fry-ups to Champagne extravaganzas. Our selected round-up of these six places should satisfy the hungriest cravings.
Reservations are essential to snag a seat at this signature restaurant of W Retreat & Spa Bali – Seminyak, Starfish Bloo, especially for its Sunday brunch. Set alongside Petitenget Beach, the semi-open concept boasts an extensive outdoor dining terrace facing crashing surf, which sets the upbeat, fun tone for hotel staffers to greet patrons with a welcome glass of Prosecco. While chilling to live sets from its resident DJ, you can choose from a Sunday Brunch package (IDR535,000) , inclusive of free-flow soft drinks; Food and Beverage Package (IDR1,150,000), inclusive of free-flow Prosecco, wines, beers, cocktails, and soft drinks; or Food and Champagne (IDR1,900,000), with free-flow Champagne and the rest. Children (three to 11 years) pay half the price and get free access to a shaded Kid's Corner. Overseen by director of cuisine, Jack Yoss, this sprawling buffet presents a staggering gourmet Asian and international feast, whether it's through the interactive food stations or playful food displays. Premium products are reflected in artisan imported cheeses, grain-fed roasted meats and home-made desserts. Inspired by its seaside setting, freshly caught seafood on ice or grilled on the Jimbaran-style barbecue, is another highlight. An additional à la carte menu tempts with dishes like Truffle Polenta. Work off the calories and utilise the complimentary access to W's beachside pools. W Retreat & Spa Bali – Seminyak Jalan Raya Petitenget. Tel: +62 3614738106.
A more informal, family-orientated affair is served at St Regis's Boneka Restaurant, a pioneer of Bali's Sunday Brunches. Its Sunday Brunch (IDR 690,000, children 4 to 12 years, IDR345,000) commences with complimentary cocktails at signature King Cole Bar from 11am. Thereafter, the sumptuous international buffet unfolds with an outdoor grill station and succulent seafood, carvery meats, fresh oysters, desserts (including an outrageous Valrhona chocolate fountain), plus premium delights from Wagyu beef to caviar. An additional Beverage Package (IDR 990,000) offers free-flow sparkling wine. It also includes Children's Learning Centre access.
Even old-timers have revamped their menus. In central Ubud, Casa Luna, flagship café-restaurant of Janet De Neefe's hospitality empire, offers a relaxed ambience and wholesome Balinese and Mediterranean-inspired dishes. Its à la carte Weekend Brunch is a long-running favourite, and is constantly evolving to reflect its global leanings. Their menu combines breakfast favourites with healthy new dishes – we recommend the Blueberry Cornmeal Pancakes, topped with thick housemade yoghurt and coconut sugar and Tempe Florentine, a modern, healthy interpretation of Eggs Florentine. Other goodies include Luna's Brunch Antipasto and the aptly-named Mega Brekkie, while the Vegan Big Brekkie, with Baba Ghanoosh Turkish Bread offers a more virtuous version. Don't miss all-new Smoothie Bowls, like Nagabowl, with dragon fruit, house-made granola and black rice. Jalan Raya Ubud. Tel: +62 361977409
A growing wave of new brunch options on the island now include Monsieur Spoon, an artisanal French bakery and boutique café chain in Umalas, Canggu, Seminyak and Ubud. It's justifiably popular for their exceptional freshly-baked pastries. These include viennoiseries such as buttery croissants and brioches; French pastries, covering mille-feuilles, fruit-infused macarons and salty caramel tartalettes; and artisanal European-style breads – multi-cereal, rustic sour dough, baguettes, New York-style bagels – handmade from natural ingredients. The all-day café menu also offers breakfast, while a recently launched Monsieur Brunch is hosted at Monsieur Spoon Canggu on the first Sunday of the month. This mouth-watering free-flow brunch presents savoury and sweet crêpes, sandwiches, pastries, croissants and much more. Jalan Hanoman, Ubud. Tel: +62 87862808859
Created by brunch-obsessed, French-Indonesian couple, Foi and Thibault, MOFO KITCHEN in Petitenget focuses on all-day breakfast, brunch and lunch specialties (Tuesday to Sunday) with a spicy twist. The menu is described as Western "comfort food with no apologies", infused with quality ingredients and bold Indonesian flavours, especially from Foi's native Manado (North Sulawesi). Breakfast selections feature European favourites, freshly baked brioche, English muffins and more, including twists on brunch classic Eggs Benedict, like French Benedict, with saucission, feta cheese and Hollandaise sauce; a self-explanatory Hangover Cure with premium leg of ham and Gruyère cheese; and the Egg in a Jar of smoked cheese, crispy bacon, caviar d'aubergine, summer veggies, poached eggs and lemongrass foam atop. Fusion recipes reflecting Manado's spicy flavours include Woku Panini, with finely-sliced braised pork belly enhanced with fresh Asian herbs and toasted open-sandwich cakalang, with house-smoked skipjack tuna. No. 200 Jalan Petitenget, Kerobokan Kelod. Tel: +62 81353231013
The island's most lavish brunch is hosted at The St. Regis Bali, Nusa Dua, in its signature white timbered restaurant, Kayuputi – one of Bali's most lauded fine dining establishments. Building on the century-old legacy created by The St. Regis founders, the Astor family, Astor Diamond Champagne Sunday Brunch offers an unparalleled gastronomic brunch experience. From 11am to 12 noon, pre-brunch canapés and aperitifs – including fine Champagnes and cocktails with St. Regis signature, Bloody Mary – are enjoyed at Kayuputi's intimate Champagne Bar. Then comes an opulent sit-down brunch with a succession of handcrafted plates served course by course. Chef's specialties are later passed around, covering everything imaginable from roasted prime rib, French cheeses and fresh oysters, to duck foie gras and demi-tasse cup hot and chilled soups, plus additional à la carte grazing dishes. Sunday Brunch Package is priced at IDR 1,450,000++, while an Additional Beverage Package (IDR 1,450,000++) offers extra free-flow Champagne, premium wines and cocktails, plus digestifs that can be savoured at Kayuputi's bar. The St Regis Bali Resort Kawasan Pariwista, Nusa Dua Lot S6. Tel: +62 36184781111
SHARE