7 restaurants to break your fast in Jakarta and Bali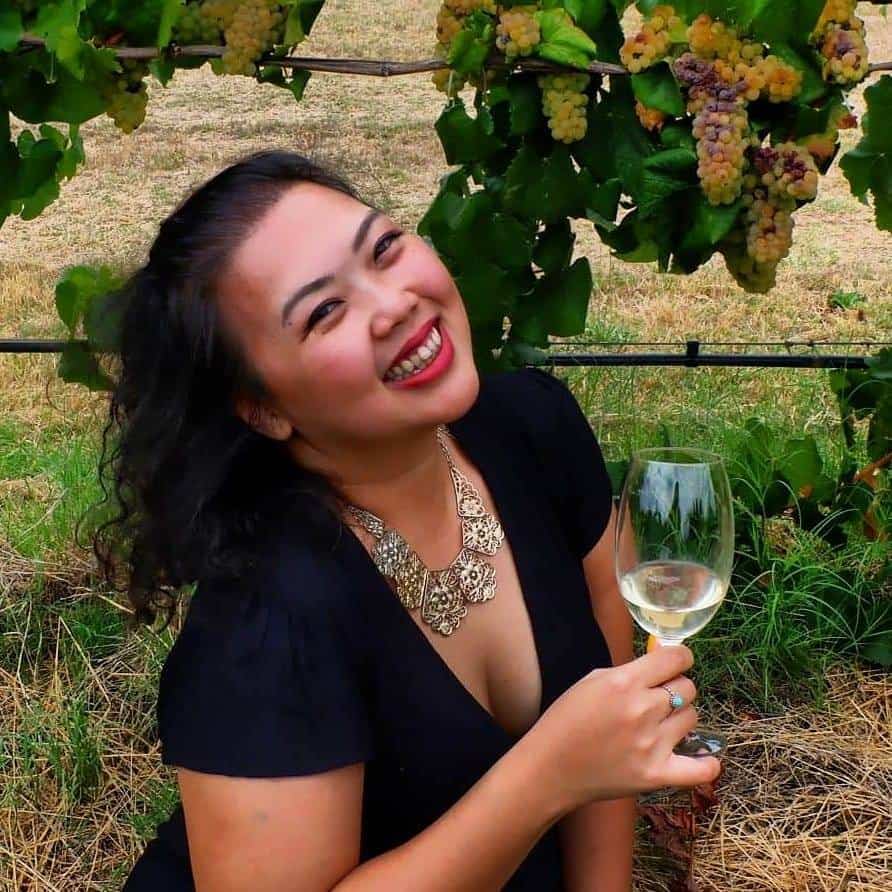 · 9 April 2022
·
Dining
Get together for a memorable Ramadan breaking fast feast at Jakarta and Bali's finest restaurants
Find lavish buffet spreads for your breaking fast celebration during the month of Ramadan in Jakarta and Bali's restaurants. Prices are subject to tax and service, unless stated otherwise.
JAKARTA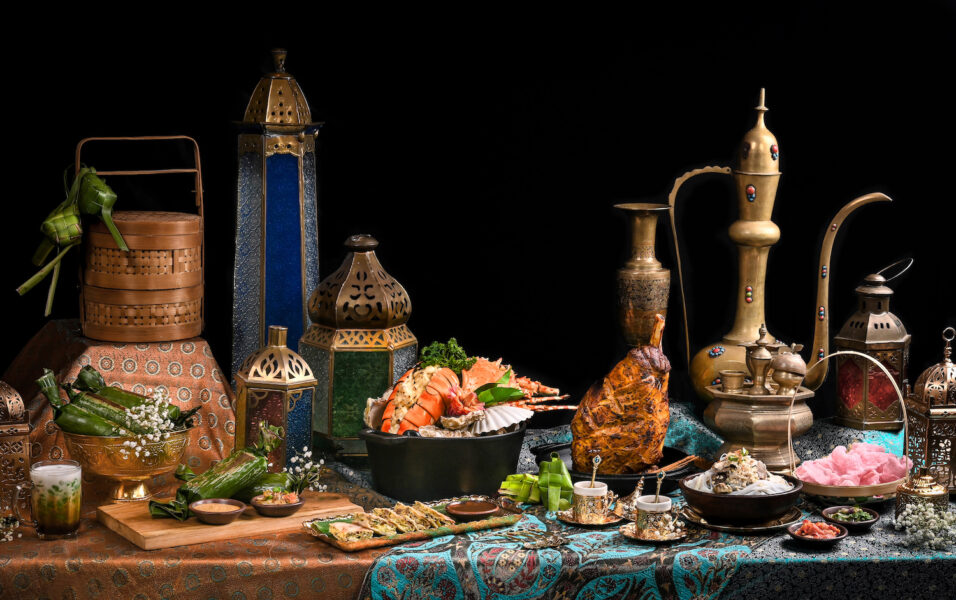 Jakarta & The Courtyard Restaurant
Located at The Dhamawangsa Jakarta, the refined dining destination in South Jakarta offers a cornucopia of Indonesian regional dishes and international fare to celebrate Ramadan. Start with sweet takjil such as Bubur Sumsum before checking out the food stations to find hearty nosh like sate, soto or curry. Leave room for sweet treats made of an assortment of Indonesian iced desserts and jajanan pasar.
Available daily until 1 May 2022, from 5pm to 9pm. Rp535,000/per person and Rp335,000/per child aged 4-11 years old. Tel: +62 811 1025 999
The Library Lounge
Break your fast leisurely at The Library Lounge, The Orient Hotel Jakarta. The city's new Bill Bensley-designed hotel offers a serene haven to enjoy its signature Malabar Chai Set. The aromatic tea soothes the body after a long day of fast with its mixture of warm spices such as cinnamon, cardamom, star anise, nutmeg, and clove. Sip the tea while having bites of five sweet and savoury takjil. You are invited to continue the celebration to the hotel's Japanese restaurant, Furusato Izakaya or Caspar, a Spanish restaurant.
Available daily until 2 May 2022, from 5pm to 10pm. Rp125,000 nett/person. Tel: +62 21 3970 7777/ +62 878 7780 7777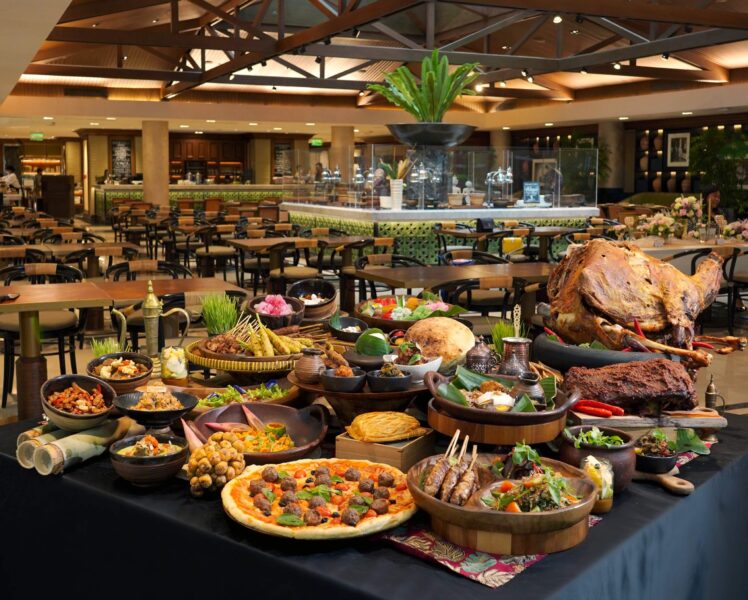 Signatures Restaurant
Book a table at the Hotel Indonesia Kempinski Jakarta's restaurant for an opulent spread of Ramadan Culinary Rijsttafel Iftar. Signatures Restaurant proudly showcases Indonesia's regional dishes such as Kambing Guling, Rendang Iga and Brisket, Ayam Pa'piyong, Mandalika Rijsttafel, and many more. Rich in history and steeped in the heritage of Indonesia, the restaurant will whisk you away in a flavourful culinary journey across the archipelago.
Available daily until 2 May 2022. Rp548,000/person during weekdays, Rp598,000/person during weekends. Tel: +21 2358 3898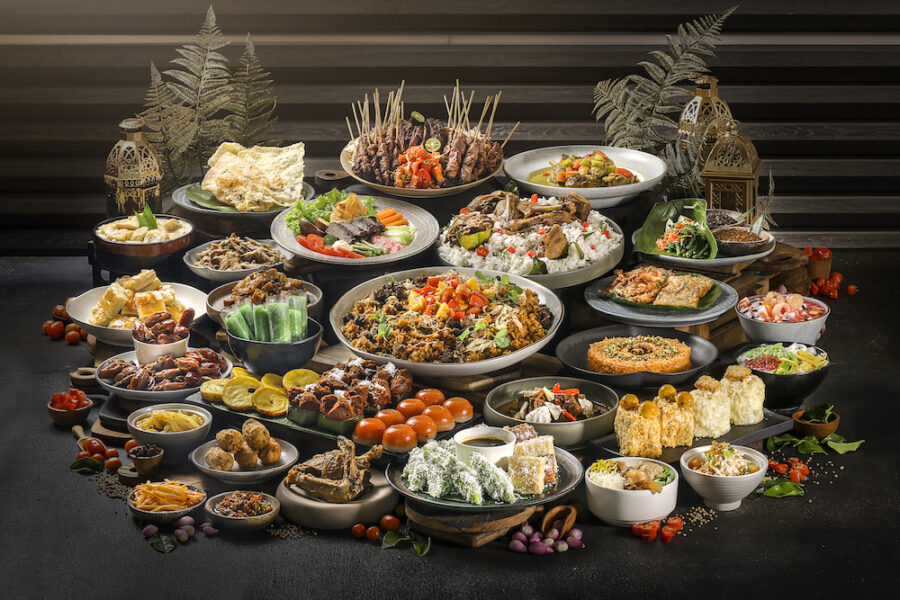 NSNTR Restaurant
Located on the eight floor of Mercure Jakarta Pantai Indah Kapuk, savour the restaurant's Iftar Buffet with your colleagues and family. Led by executive chef Agus Stiono, the culinary team invites you to taste the flavour of Nusantara in one seating. Enjoy Tongseng Kambing, Daging Maranggi, Soto Triwindu, and many more popular regional dishes during the month of Ramadan.
Available daily until 1 May 2022, from 5.30pm to 9pm. Rp199,000/person. Tel: +62 21 2257 1000/ +62 858 9237 3346
Spectrum
Fairmont Jakarta's all-day dining restaurant offers "1001 Flavour of Ramadan" for its Middle Eastern-themed buffet, together with local and international specialties of over 100 varieties. Taste the flavours from Lebanon, Egypt, Morocco, and Istanbul and watch the spectacles of the vibrant show kitchens where the chefs show their expertise. From Shish Tawook to Whole Roasted Lamb, get ready to be transported into the world of "1001 Arabian Nights".
Rp498,000/person. Tel: +62 815 9159 247
BALI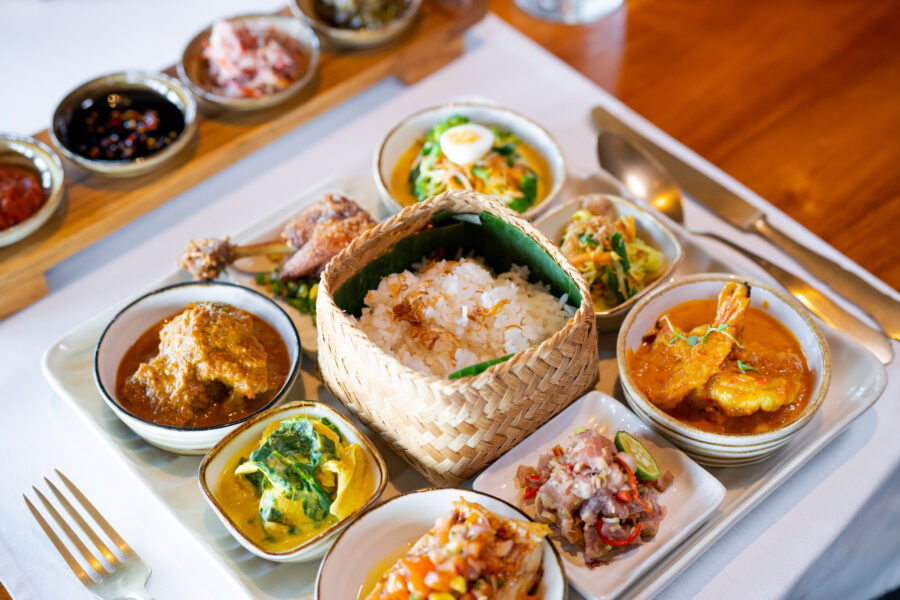 Sangkar Restaurant
Bulgari Resort Bali's signature restaurant offers Ramadan tasting menu for a memorable celebration. The oceanfront restaurant's culinary team has prepared a feast of Indonesian comfort food. Ayam Kalasan, Lontong Sayur, Tuna Sambal Matah, Beef Rendang, Bebek Goreng, and more just some of the specialties served on your table. Indulge on Indonesia's sweet delicacies such as Biji Salak, Bubur Injin and Dadar Gulung before calling it a night.
Tel: +62 361 8471000
Oneeighty°
Situated at The Edge, the stunning cliff-edge destination offers a Ramadan feast for a scenic breaking fast. Enjoy a tasting menu made of Malay-style Beef Rendang and Baby Snapper, accompanied by Nasi Gurih, crackers and sambal. The menu includes takjil, dessert, and beverages.
Available daily, from 5pm to 7pm. Rp250,000 nett/person. Tel: +62 361 8470700
SHARE