Catch Kimpton Naranta Bali's Maya Van pop-ups in these locations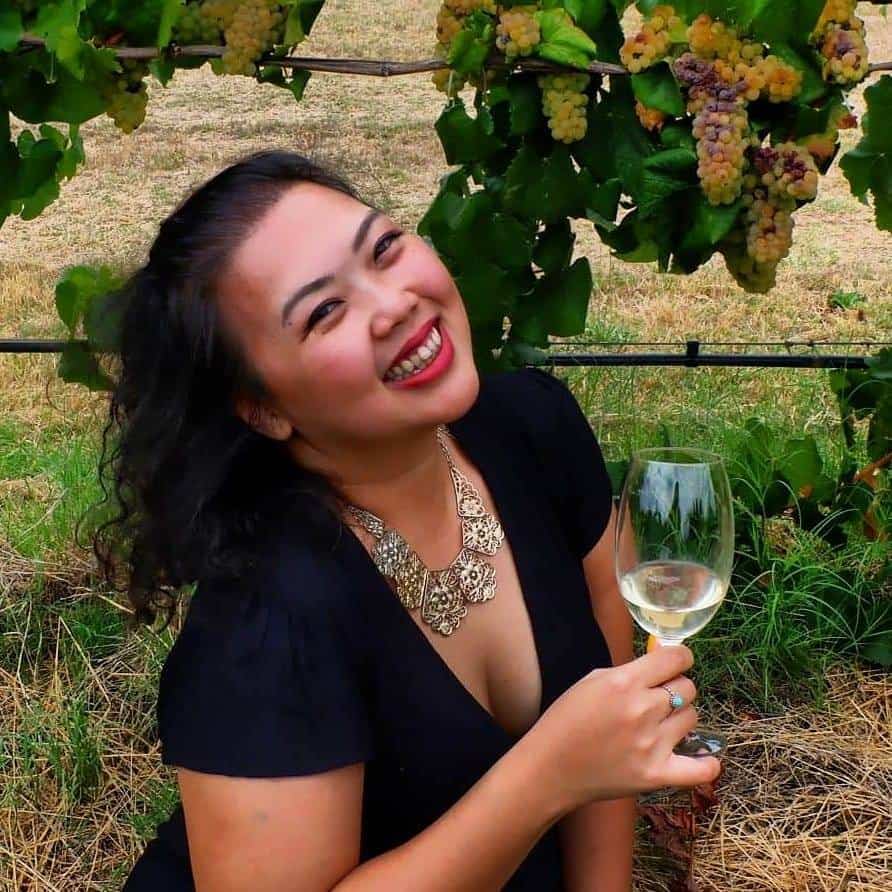 · 30 November 2021
·
Bali
Be the first to taste the all-day-feel-good cuisine from Maya's Pantry at Kimpton Naranta Bali ahead of its opening next year
Look out for the green van next time you're in Canggu, Nusa Dua and Seminyak. Maya's Van, a pop-up experience from Maya's Pantry will be going around the island's hottest spots to serve you tasty bites and libations.
Every weekend, from 10 to 26 December, Kimpton Naranta Bali's pantry-styled concept restaurant offers breakfast nosh and nourishing sunset bites from its pop-up elevated food truck. Order some Bali Brekkie Bowl (coconut yoghurt, moringa and fresh fruits), Bacon & Egg Roll and Peanut Butter Oatmeal alongside Tanamera Coffee's single origin coffee to kickstart your day.
Welcome the weekend with Maya's Burger, made of thick grass-fed beef patty, bacon, honey ham, grilled pineapple, jack cheese, BBQ sauce, and milk buns, it pairs well with the signature concoctions such as the G&A. The Bulldog gin-based cocktail with chamomile, cucumber, sea salt, and apple cider can accompany you while you have your 15-minute complimentary palm reading, numerology or tarot reading session with the resort's Spiritual Guru, Ida Bagus Surya. With just a minimum spend of Rp250,000, ask him your burning questions.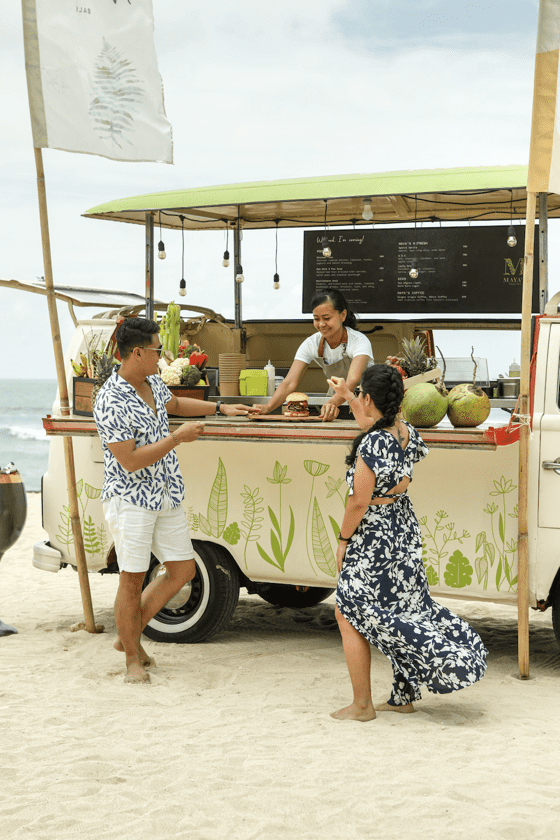 The experiential teaser is just a glimpse of what you can expect to find at Kimpton Naranta Bali. Set to open early next year, the resort aims to bring barefoot luxury and laidback, restorative indulgences to Nusa Dua. "The new resort under IHG's luxury boutique brand will offer Kimpton's signature perks including a nightly-hosted Social Hour, the brand's industry-leading pet-friendly attitude, and an approachable luxury experience fuelled by a team who champions heartfelt, human connections," says Simon Dornan, the general manager of Kimpton Naranta Bali.
When it opens, Maya's Pantry will offer an open-pantry concept where guests can interact with the chefs and browse its curated homemade fare and organic nourishment. From gluten-free and sugar-free cakes and pastries to classic comfort foods, find food that doesn't just taste good but do good for the body.
Maya's Pantry is one of the five restaurants and bars at Kimpton Naranta Bali. "Every Kimpton restaurant and bar are created independent from the hotel, providing a space that is warm, welcoming and inspiring with incredible cuisine and forward-thinking cocktails. We will focus on incorporating local elements into the restaurant experience – from décor to sourcing ingredients and trends reflective of our location," adds Matthew McCool, the resort's director of culinary and food & beverage.
Schedule for Maya's Van:
Friday, 10 to Sunday, 12 December at Batu Bolong Beach (in front of Old Man's)
10 & 11 December, 4pm to 9pm
12 December, 8am to 1pm
Friday, 17 to Sunday, 19 December at Nusa Dua Area
17 & 18 December, 4pm to 9pm
19 December, 8am to 1pm
Sunday, 26 December at Sugarsand, Hotel Indigo Seminyak Bali Beach, 2pm to 7pm
Find out where she will be off to next by following @mayaspantrybali and @kimptonnarantabali on Instagram. Stand a chance to be the first to experience Kimpton Naranta Bali, simply by taking a picture with their food or drink in front of the van, and share on Instagram, tag @mayaspantrybali and @kimptonnarantabali with hashtag #FollowMayasVan. The winners will be announced on 28 December 2021.
SHARE