L'Atelier by Cyril Kongo is now open at The Apurva Kempinski Bali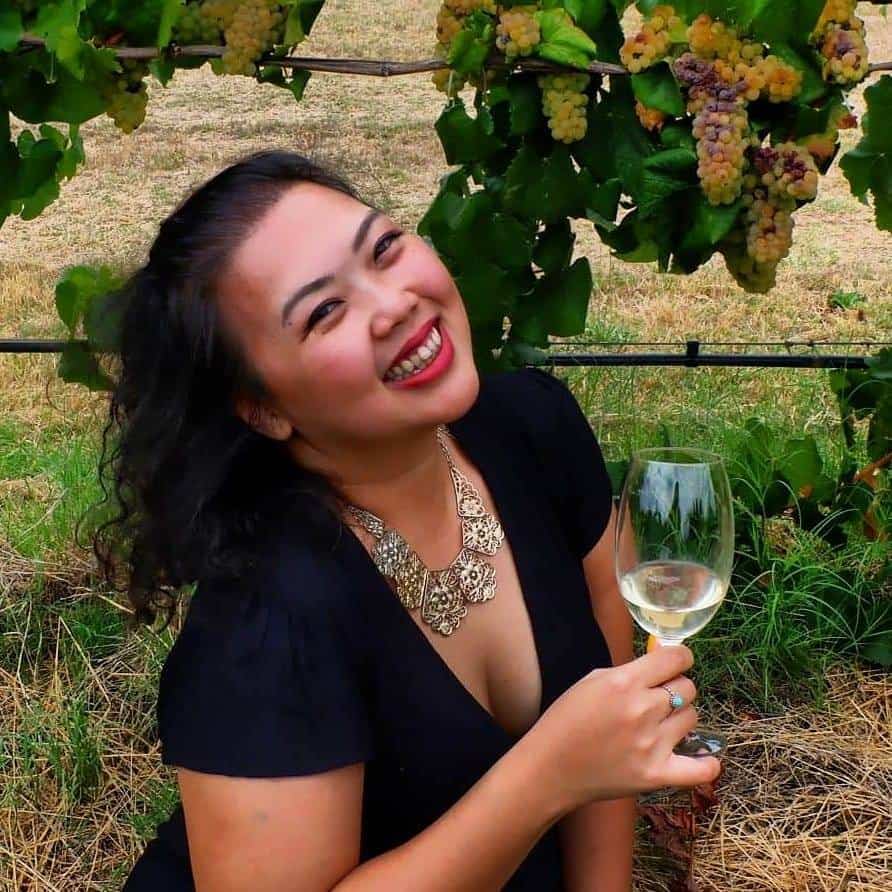 · 18 June 2021
·
Bali
Get an exclusive behind-the-scenes look at Cyril Kongo's creative process and lifestyle on The Apurva Kempinski Bali's highest floor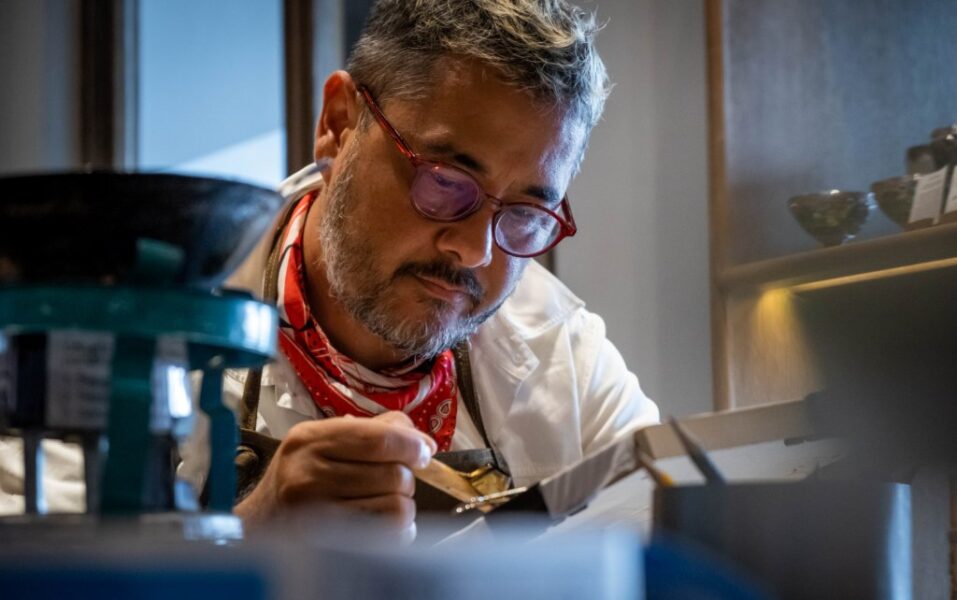 Internationally renowned graffiti artist Cyril Kongo has been to Bali many times since his first collective exhibition in Jakarta on 2009 but only now does he calls it home. The avant-garde French-Vietnamese artist is known for breaking the codes and elevating the art of graffiti through explosive collaborations with brands such as Hermès, Richard Mille, Daum, La Cornue, and Chanel.
"I was in Paris when the pandemic started, busy painting in my studio. But, I kept questioning where I should be after the pandemic is over. Southeast Asia has always been close to my heart. I've always wanted to explore the region's savoir faire and Bali was the perfect place to do it," says Kongo. So, he packed his brushes and moved to Bali.
One weekend, he came to stay at The Apurva Kempinski Bali. He met Vincent Guironnet, general manager of the majestic beachfront resort in Nusa Dua and being shown an empty space on the resort's highest floor. The resort's spirit of celebrating diverse culture, heritage and philosophy was a match made in art heaven with Kongo's exploration of savoir faire, the know-how of craftsmanship. The rest is history.
The resort now has an artist in residence. On most days, Kongo can be found working for his next exhibition with acrylic or spray paint in hand. L'Atelier by Cyril Kongo is his universe, an intimate space where he works, enjoys his rum and smokes his cigar. "A studio is usually a very private thing for an artist. But, I am confident enough by now to show my process to the public, pleasurably mixing work with life. Here, what you see from the outside can also be seen from the inside," explains Kongo.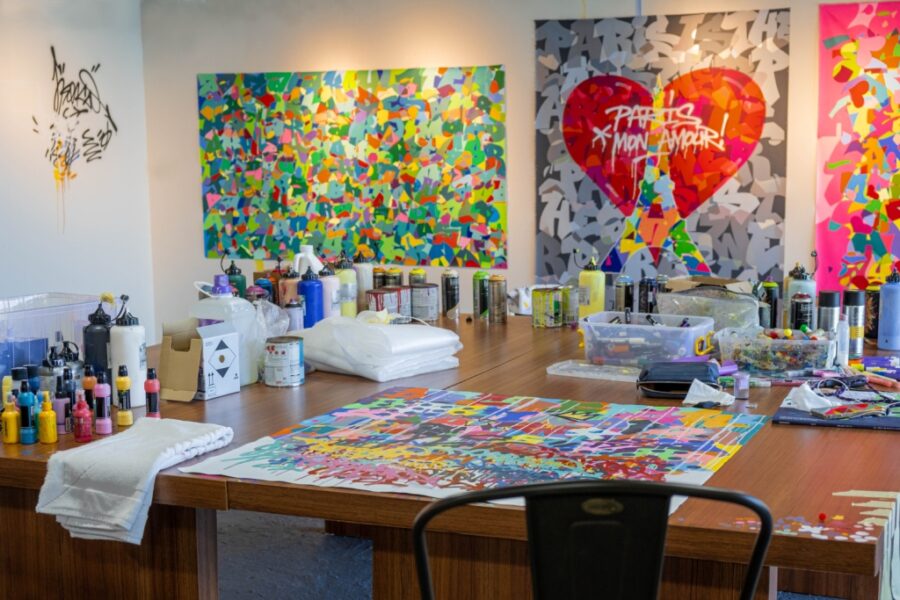 The atelier is made of Kongo's work space where colourful stacks of paints and brushes are placed bric-a-brac on a table. An outdoor terrace with views of the resort is sprawling underneath in a dramatic fashion. The long terrace wall has been tagged with his signature graffiti, adding an unexpected element from an artist who admits that he loves to surprise.
Inside, on the wall, there are paintings ready to be sent to his galleries, a half-finished canvas and an empty one – one ready to be filled with his idea of bridging the contemporary with the traditional. To him, there is no better time to get in touch with the touch memory – one that has been passed through generations – than now. "During this pandemic, touch is discouraged. We've been told to keep our distance and don't touch anything. But, our humanity lies within the memory of our hands and that is something worth preserving for."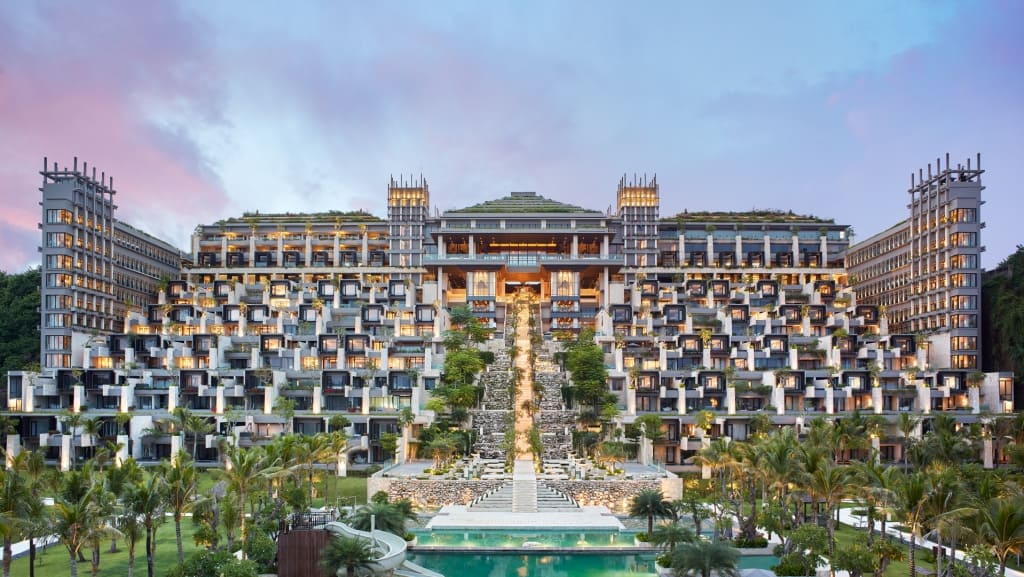 Book a visit to L'Atelier by Cyril Kongo to witness his exploration and enjoy a curated selection of premium spirits, Champagne and Cuban cigars. From NV Billecart Salmon Brut Reserve, Mareuil-sur-Aÿ to Cohiba Robustos, join Cyril Kongo in experiencing life at its finest.
For inquiry and reservation, please contact +62 811 3821 8770. Kempinski White Glove Services is strictly observed.
SHARE