Celebrate Eid Mubarak at Bvlgari Resort Bali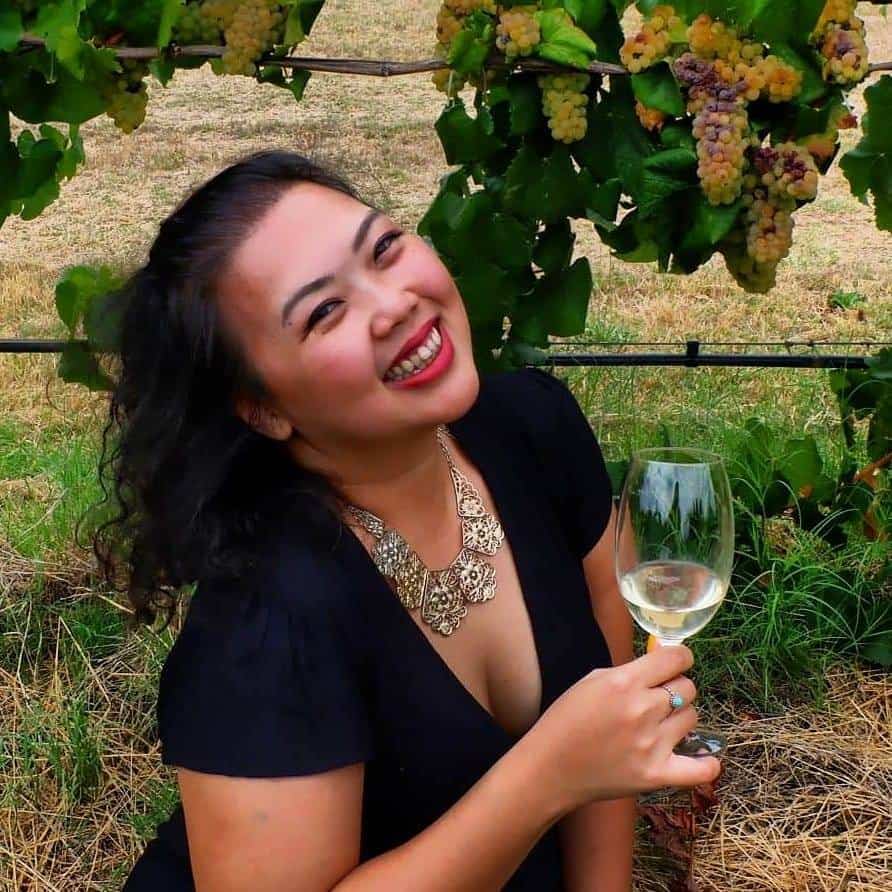 · 10 May 2021
·
Bali
On 13 and 14 May, feast on three-course menus of Indonesian favourites at Sangkar Restaurant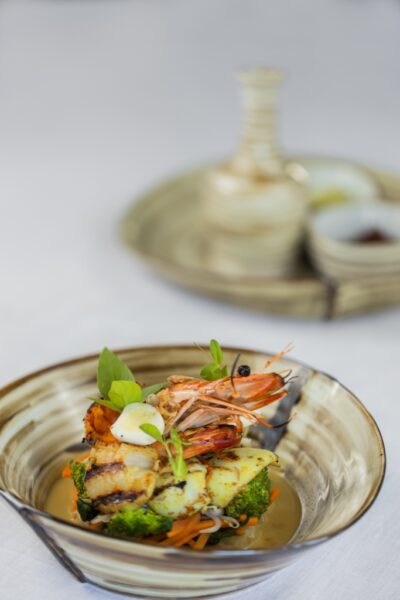 Renowned for its cliff edge location and Indonesian-inspired gourmet offerings, Sangkar Restaurant at Bvlgari Resort Bali makes for an ideal choice to celebrate Eid Mubarak this year. With strict hygiene and safety standards, the restaurant provides a safe environment to feast with your loved ones.
Opt for the outdoor seating to enjoy the ocean view or sit comfortably inside for a more intimate dining experience. The resort's culinary team has prepared a three-course menu made of Sangkar's elegant rendition of traditional Indonesian dishes. From Lontong Bahari (braised seafood and vegetable in coconut broth) to Bebek Goreng (marinated crispy duck served with green beans salad and sweet chilli), find hearty dishes that make your Eid Mubarak a memorable occasion, be it for lunch or dinner. There are two set menu options to choose from, ending with classic Indonesian desserts such as Pisang Goreng and Biji Salak (sweet potato, palm sugar syrup and coconut ice cream).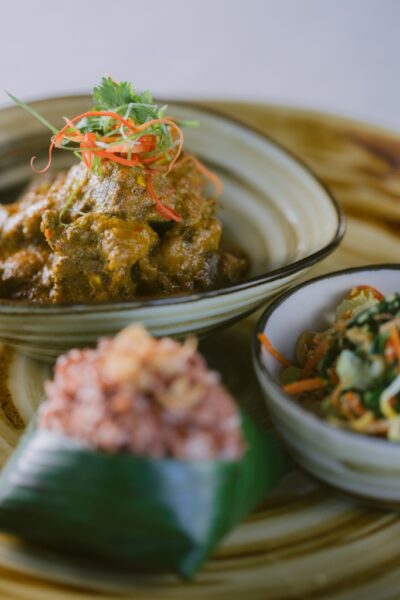 On 13 and 14 May, ketupat-making demonstration will be held at the main pool from 3pm to 5pm. The diamond-shaped rice cake is synonymous with Eid Mubarak celebration and must be served for a legit food feast. A troupe of tambourine players will perform on 13 May at Il Bar, adding music and rhythm to this year's modest celebration. Outside guests are welcome to join the feast and more than welcome to use the resort's private facilities such as the main pool and the private beach.
For reservation, call +62 361 8471000 or email restaurant.reservations@bulgarihotels.com
SHARE