Don't miss these Four Hands dinners in Lombok
Find out more about the exciting culinary collaboration between Sheraton Senggigi Beach Resort and Qunci Villas this year end.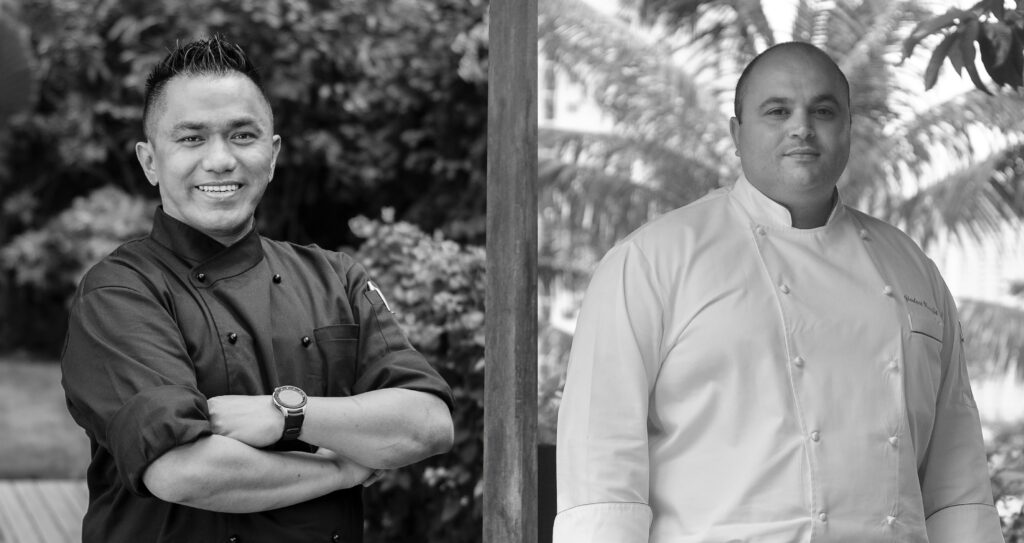 Visitors to the island of Lombok are in for a special treat in November and December. Taking place at two of Senggigi's leading resorts, witness the prowess of the island's top toques. Executive Chef Mustian of Sheraton Senggigi Beach Resort and Qunci Villas' executive chef Gianluca Visciglia are creating two exciting Four Hands dinners before the year ends.
On 14 November, secure a seat at Kebun Anggrek Restaurant, Sheraton Senggigi Beach Resort for the first collaboration. Carrying 13 years of experience from luxurious restaurants from Jordan to Jakarta, Mustian's expertise in Pan Asian fare can be found in dishes such as Spicy Cucumber with Honeydew & Yuzu Juice Shooter, Soft Shell Crab Rolls and Indonesian Steamed Seabass. The six-course dinner is combined with Visciglia's repertoire of Italian heritage such as Raviolone ai Funghi con Fonduta, Tuorlo Fritto Morbido e Asparagi and Petto D'Anatra all'Arancia 2020.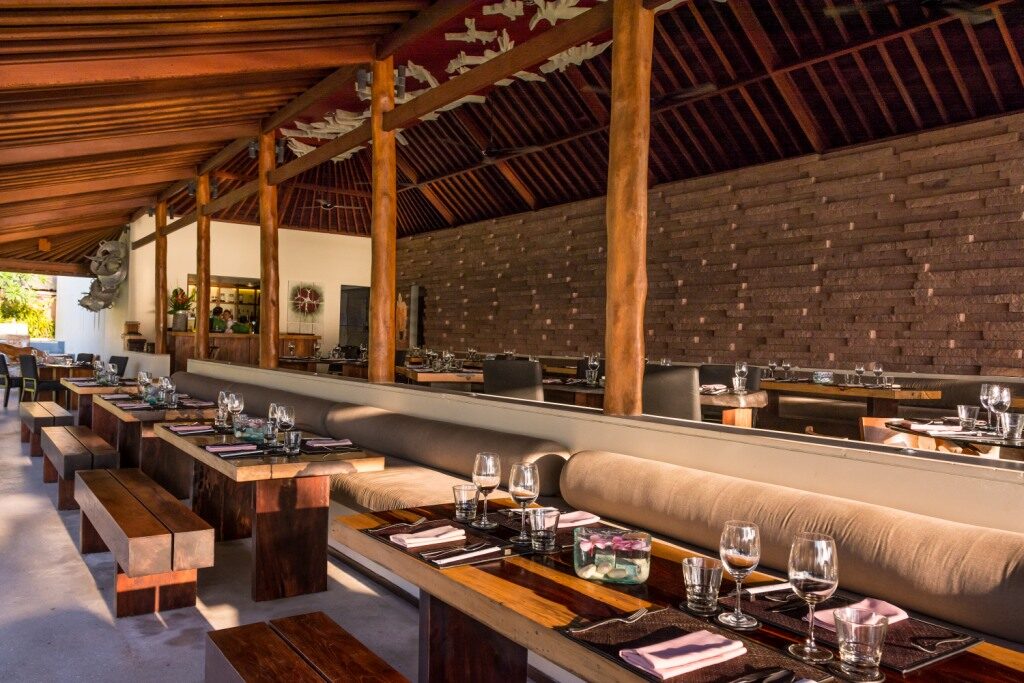 Then, the experienced Italian chef takes his turn to host the next Four Hands dinner at Qunci Villas on 5 December. Taking place at Quali Restaurant, expect the best of Lombok's famed seafood produce, from pearl oyster to jobfish. Visciglia creates refined dishes such as Pearl Oyster Meat Kilawin on Seagrape Rice Crackers, Risotto con Crema di Ostriche Affumicate, Lime, Menta e Carpaccio di Capesante and Anguria Grigliata, Spuma allo Yoghurt e Lime, Sorbetto all Menta. Mustian's Indonesian-inspired dishes such as Glazed Beef Short Ribs and Banana Cake with Coconut Ice Cream would undoubtedly match the Italian flavours.
The Four Hands dinner is priced at Rp450,000/person for single venue or Rp800,000/person for both venues. Wine pairing options are available at both venues. Dinner starts at 6.30pm.
For reservation, email reservation.senggigi@marriott.com or call +62 370 693333