The joy of cooking gourmet meals at home
We give Dine at Home with Chris Salans' ready-to-cook meals a try and here's what we find.
There's no better time to experience the flavour of Mozaic Restaurant Gastronomique than right now. The Mozaic Group recently launched a ready-to-cook menu of 20 a la carte dishes that you can enjoy at home. Impress your significant other with a three-course dinner or treat your family with Chris Salans' repertoire of French technique with Indonesian ingredients.
The menu comprises of amuse bouche, appetizers, main courses, and desserts as well as a thoughtful selection of wine and cocktails. Each meal is pre-cooked, chilled and packaged neatly in individual boxes with clear storage and step-by-step card instruction. For the visually inclined, you can also access the accompanying video through a QR code.
Assembling the meal is definitely part of the fun. We start the experience with Edam Cheese Chouquette with Truffle Cream (Rp45,000) which only requires a brief baking and cream piping. For appetizers, we have Textures of Tomato (Rp75,000) and Fresh Lobster Tortellinis in Laksa Broth, Cauliflower and Kenari Nuts (Rp90,000). The first mostly only requires assembling while the latter needs some boiling, nothing even an amateur cook can't pull off in the kitchen.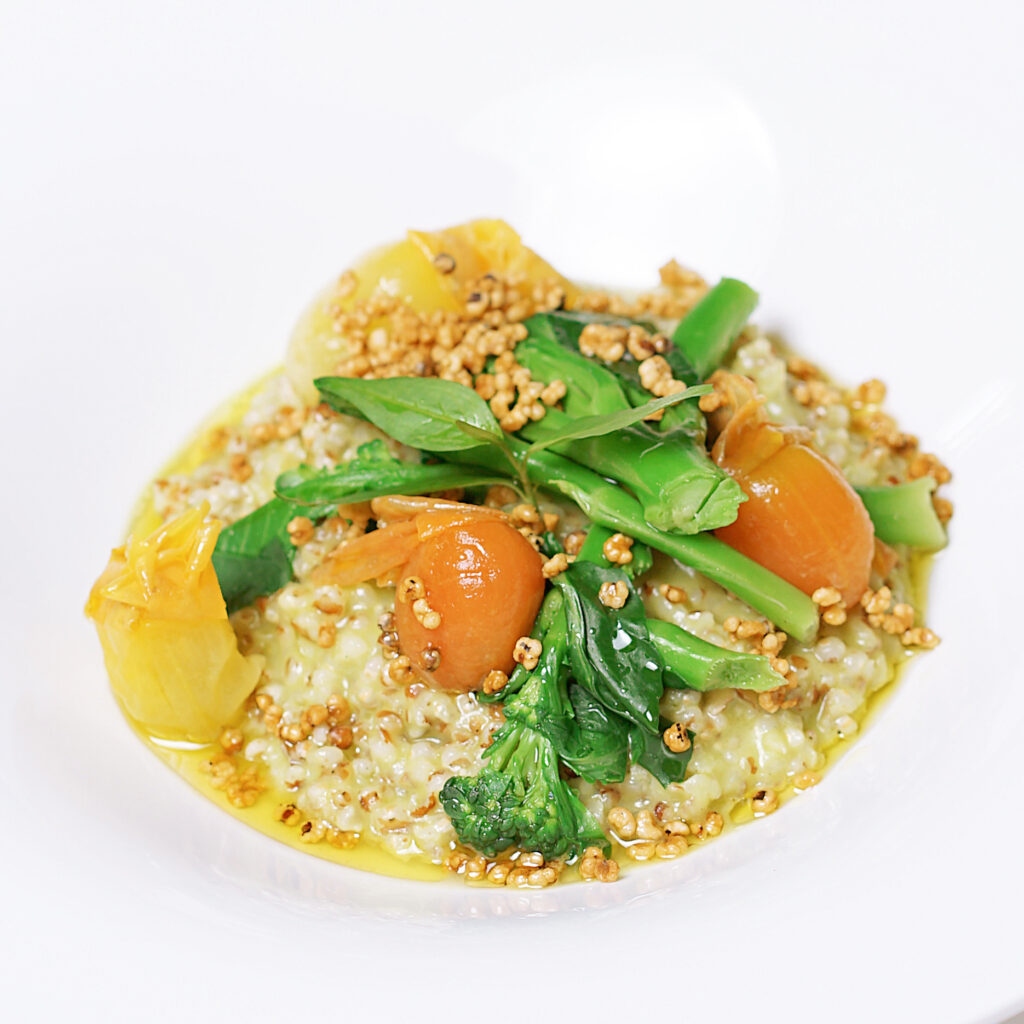 The Braised Wagyu Beef, Red Cabbage, Pickled Cranberries, Toasted Spices (Rp160,000) is generously portioned and showcases Salans' masterful attention toward textures and layering of flavours. The underrated sorghum grain receives a star treatment in vegetarian-friendly Sorghum Risotto, Broccolini, Baby Tomatoes, Laksa Herbs (Rp90,000). Both mains are easy to prepare and only require heating in pots. To end the meal in a sweet and refreshing note, we end the treat with Passionfruit- Almond Curd Tart, Frozen White Chocolate, Miso & Peanuts, Passionfruit Sorbet (Rp55,000).
Aside from being affordable, Dine at Home by Chris Salans offers an enjoyable activity to break the monotony of cooking and staying home. Orders must be placed one day prior to delivery. Find the complete menu here.