Here's how you can have an intimate Iftar celebration in Jakarta
Despite Jakarta's social restriction, celebrate Iftar and have these special feasts delivered at home in time for fast breaking.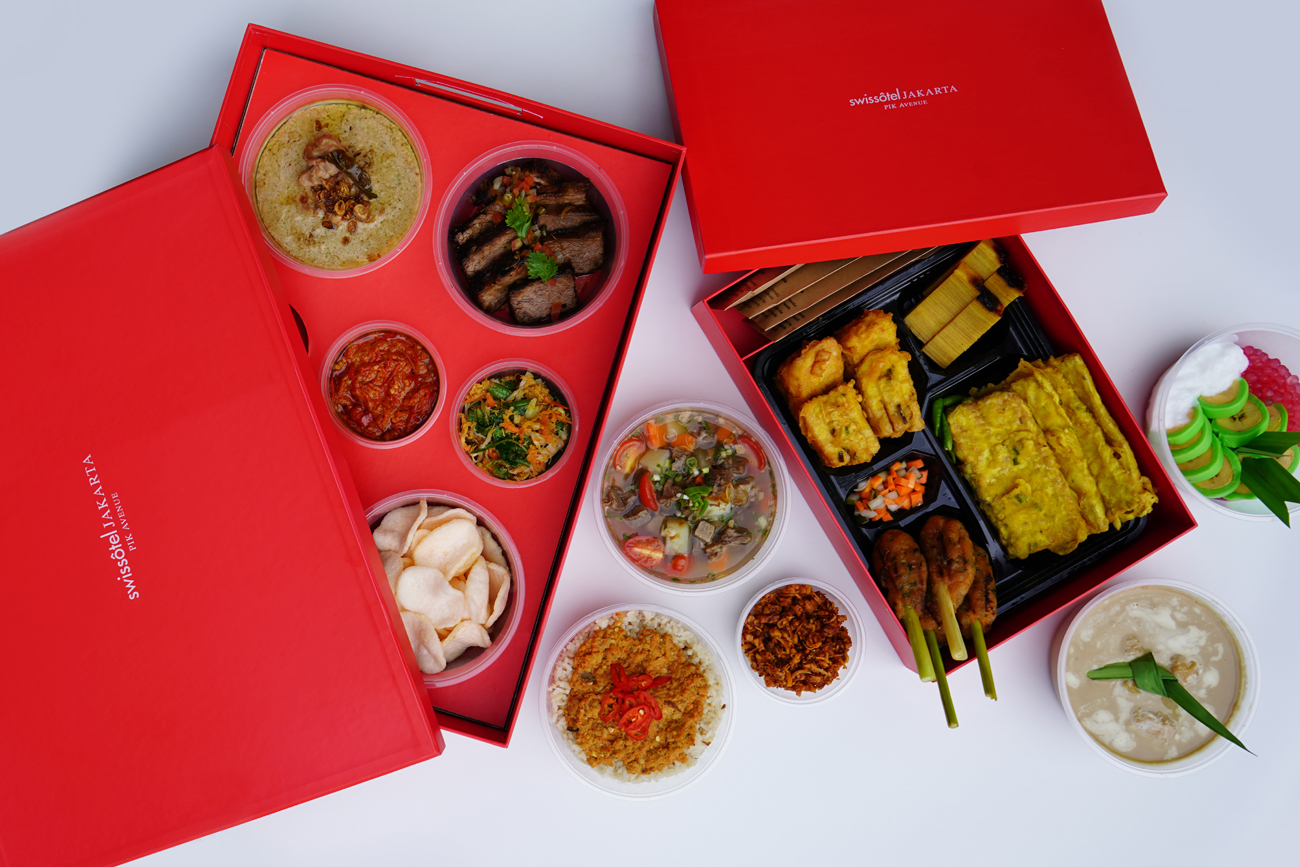 To say that this year's Ramadan is nothing like before is an understatement. Amid the pandemic, Indonesia's Ministry of Religious Affairs has issued a guideline for this year's unprecedented fasting month and Eid al-Fitr. Jakarta is currently under Large Scale Social Restriction, which means that the much-anticipated fast breaking rituals in the restaurants and congregation is prohibited.
This year, praying, dawn pre-fast and evening breaking fast meals will all be done at home. Gone were the lavish all-you-can-eat buffet Iftar dinners or the raucous break fasting with your colleagues from work in one of Jakarta's superb Padang restaurants. But in its place, there will be dinners at home with your loved ones. Perhaps, your husband is finally going to give his mother's Opor Ayam recipe a try or the kids are eager to try their hands at baking date cookies. Undoubtedly, that'll make for a memorable Ramadan – notwithstanding the tiny kitchen mishap and extra dish pile up.
However, if you find the preparing and cleaning too much too handle, why not give these three curated meals a try? Have them delivered to your doorstep and serve them hot on the dining table for an intimate feast in the comfort of your home.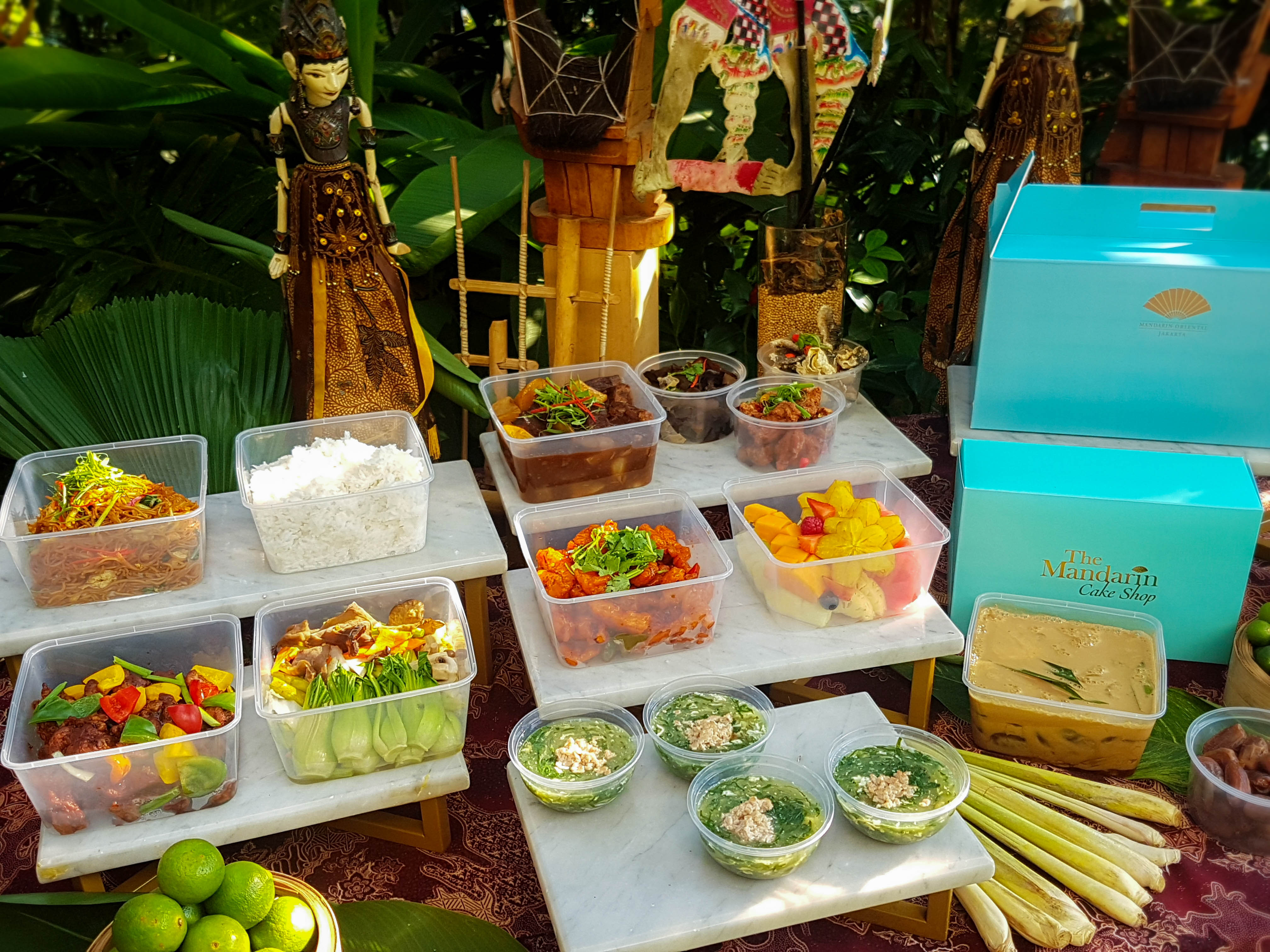 Mandarin Oriental Jakarta
The iconic hotel in Bundaran Hotel Indonesia offers a melange of comfort Indonesian and Chinese delights through MO Iftar to Your Door. There are three Indonesian (starting from Rp800,000/four persons) and two Chinese (starting from Rp1,412,000/four persons) set menus to choose from, available for four to eight persons. Find the refreshingly spicy Ikan Bakar Dabu-Dabu, heart-warming Soto Ayam and Mie Goreng Jawa – complete with quintessential sambal and crackers. End the meal with desserts like Lapis Surabaya or Nastar Cake. The Chinese set menus are a delightful assortment made of savoury nosh. Do not miss the chance to taste Crispy Fish Skin with Five Spices Salt, Slow-Cooked Beef Brisket with Szechuan Pepper Spice or Yang Zhou Fried Rice with Chicken Char Siew.
Find the complete menu here and place your order through WhatsApp +62 815 8532 1202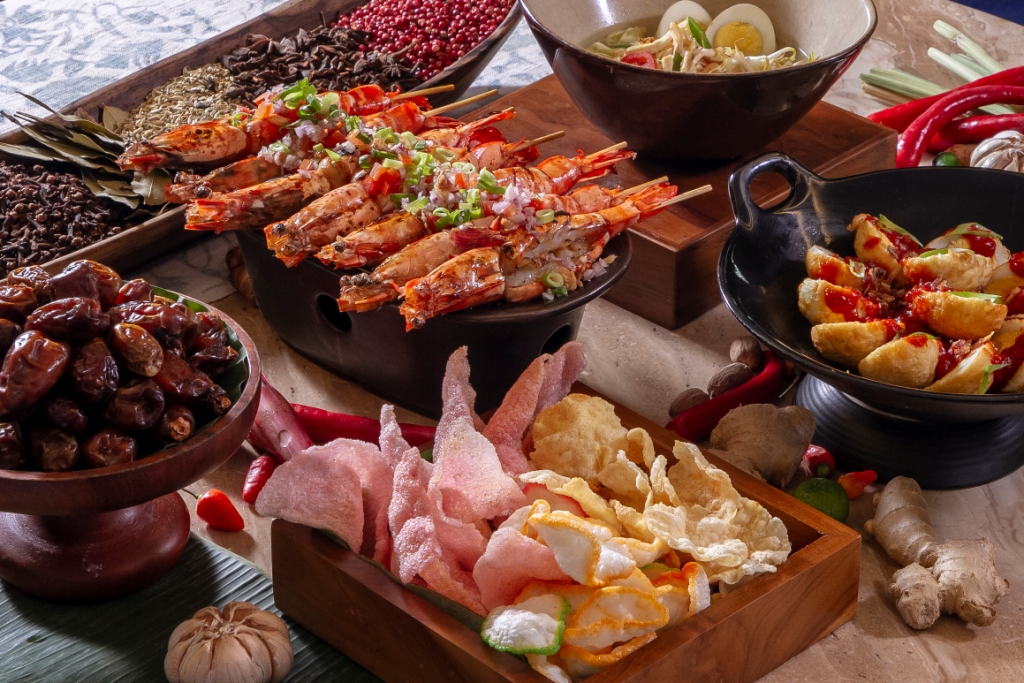 Raffles Jakarta
How about making someone you love feel special by sending them Raffles to Go: The Gift of Buka Puasa.The excellent culinary team behind Arts Café by Raffles has prepared various a la carte and individual or family set menus. Each set menu comes with an assortment of takjil, appetizer, soup, main course, condiments, and dessert. Starting from Rp160,000 for an individual set menu, it comprises of classic Indonesian favourites such as Gulai Nangka, Beef Kalio and Tongseng Kambing. Meanwhile, the a la carte menu offers an international selection such as Raffles Burger (Rp140,000) and Laksa Singapura (Rp130,000).
The complete menu can be found here. Place your order by phone or WhatsApp +62 855 8155 888
Swissôtel Jakarta PIK Avenue
Travel may be restricted but it doesn't mean that you can't savour the taste of Middle Eastern and Indian cuisine at home. Executive chef Edi Pancamala and his team recently launched Ramadan at Home set menu which comes in a beautiful red box, suitable for gift giving. There is set menu for two persons (Rp288,000) and four persons (Rp388,000). Find Hummus, Tabbouleh, Khoudar Bil Djalal, Lamb Kabsah, Beef Kofta, and Arabic Mixed Grill to satisfy your craving for Middle Eastern cuisine. Alternatively, you can also enjoy the Indonesian or Indian set menu (Paneer Tikka Masala, anyone?). The menu will rotate each week to give you different experiences. Gluten-free and vegetarian dietary options are also available.
To order, please call +62 21 22571188 or WhatsApp  +62 812 9821 1502