Modern European with a natural touch
· 12 April 2021
·
Dining
The newly opened Sommer at The Sail@Marina Bay woos cosmopolitan residents with modern European dining.
The residential locale of The Sail@Marina Bay is home to a cosmopolitan crowd that knows their food and seeks the kind of lifestyle dining that takes them easily from work to leisure, minus the formality. "Casual" and "accessible" dining are keywords that define the preferences of the young, discerning diner who wants to be comfortable, yet be treated to quality food with great service. The new Sommer restaurant headed by Chef Lewis Barker, formerly with Bacchanalia and Vianney Massot does just that.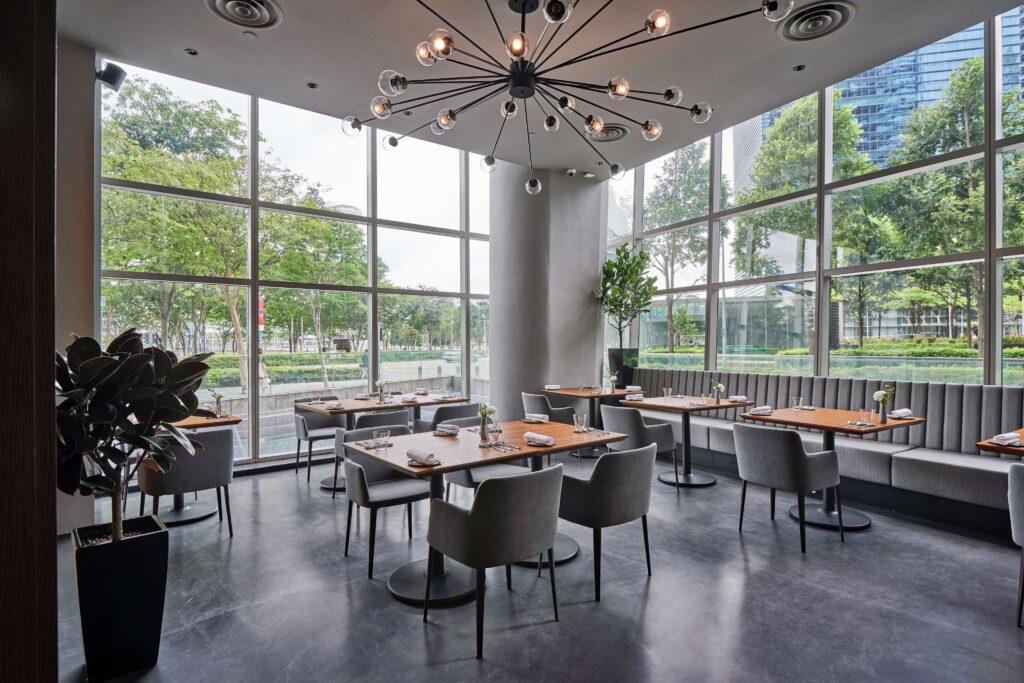 Located on the ground floor of The Sail@Marina Bay, the cosy 28-seater was built to provide a 'chef's table' dining experience with all tables in the main dining area affording a good view of the kitchen, while the private dining room suits executives preferring a more quiet ambience. It is pitched as a modern European fine dining restaurant, but Sommer has a smart-casual ambience to it, which is a good thing. The discreet entrance and dark hallway hints of the contemporary elegance that awaited, made welcoming by the warm woods of the interior and natural daylight that flooded in through the floor-to-ceiling windows. With a view of the natural foliage on one end and the bustling kitchen on the other, diners immediately feel drawn to the uplifting energy of the space.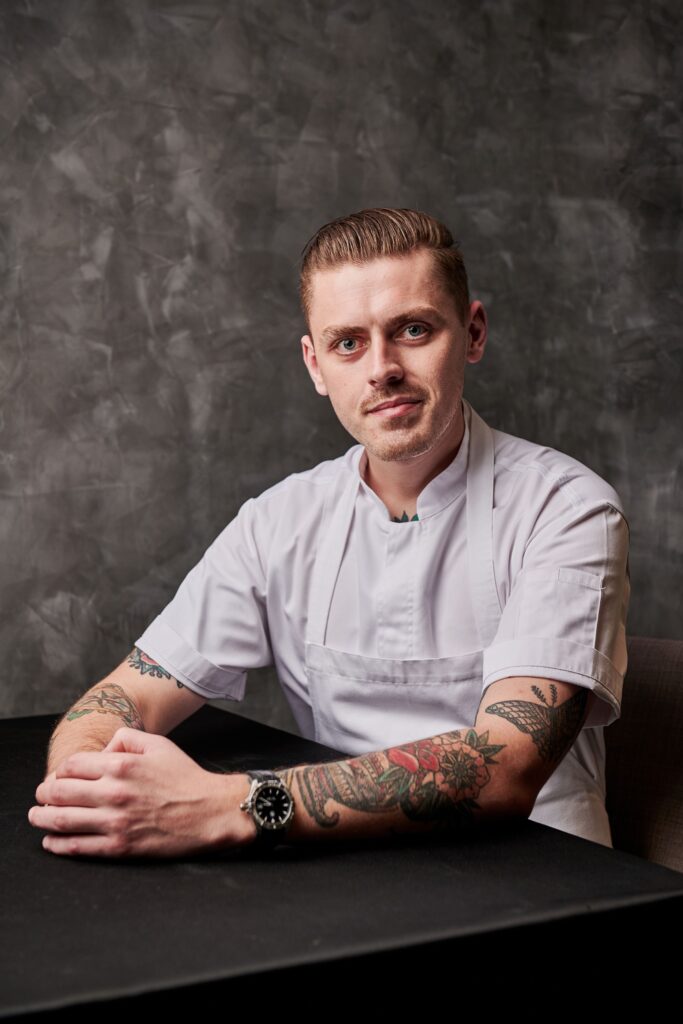 Nature also plays an important role in Chef Lewis's culinary approach, which melds the best of nature vs nurture by honouring the simplicity and purity of seasonal produce with a touch of finesse that brings out the ingredients' textures, flavours and aesthetics. We were served the four-course Inspiration menu ($168), which started with a trio of canapes. The Mackerel on 'Toast' was a playful rendition of a childhood snack elevated with Kaluga caviar and presented on a fluffy crumpet; while the Botan Ebi and Ikura with Finger Lime, and Glazed Foie Gras with Onion and Black Truffle injected intense pops of flavour for a salty, savoury hit.
The Majestic Oyster was a visual feast that looked like a gift from the ocean. A plumb Atlantic Ocean oyster lay beneath a mound of creamy oyster bavarois topped with Kaluga caviar and surrounded by green apple sorbet and green chilli ponzu for a perfect mouthful that is briny, creamy, tangy and citrusy all at once. It was a sexy palate teaser that introduced the juicy Brittany Turbot, intensified by sliced Noir de Bigorre for a rich flavour, accompanied by petite pois and wild garlic for a sweet finish. Chef Lewis's no-waste policy is is well-executed here, with a sauce of vin jaune made from the turbot bones to uplift the overall flavours. Likewise, the Dry Aged Irish Duck was well utilised; it was served with a slow-roasted duck breast, a duck leg confit "kromeski" and a tartlet comprising duck liver, duck skin and buckwheat, finished off with a drizzle of natural jus made from duck bones.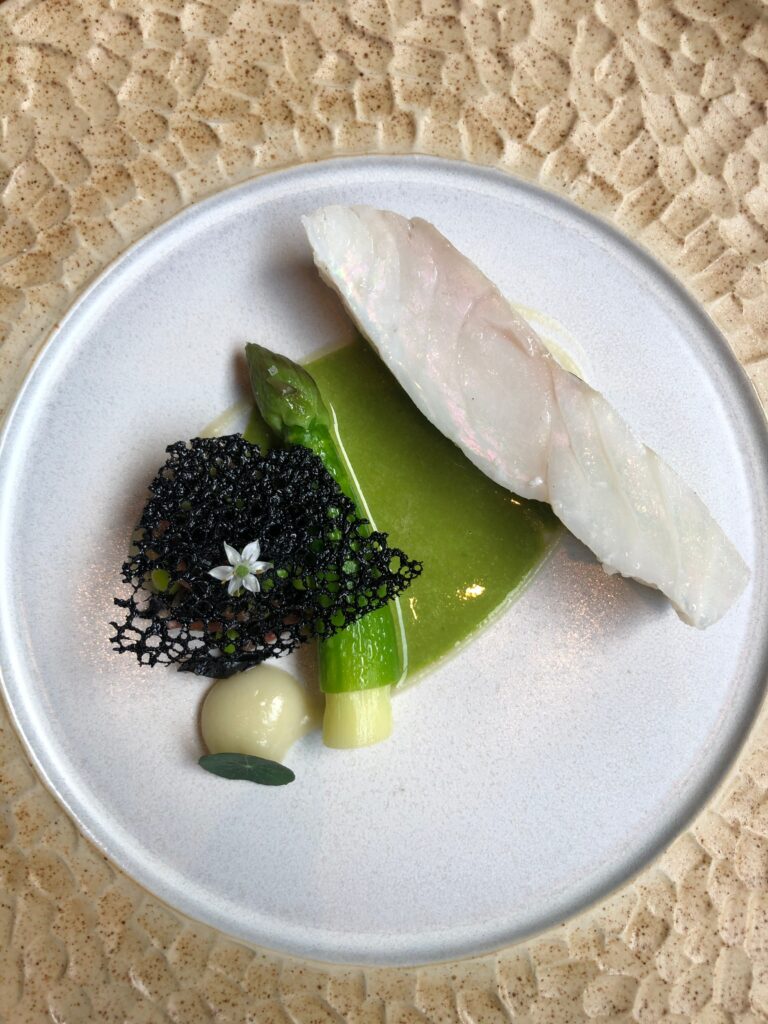 The lunch ended with a pretty dessert of Caramelised White Chocolate accompanied by armagnac-soaked medjool dates, dark chocolate cubes and a sprinkling of caramelised Piedmont hazelnuts for a very sweet finish, along with elaborately-crafted petit fours.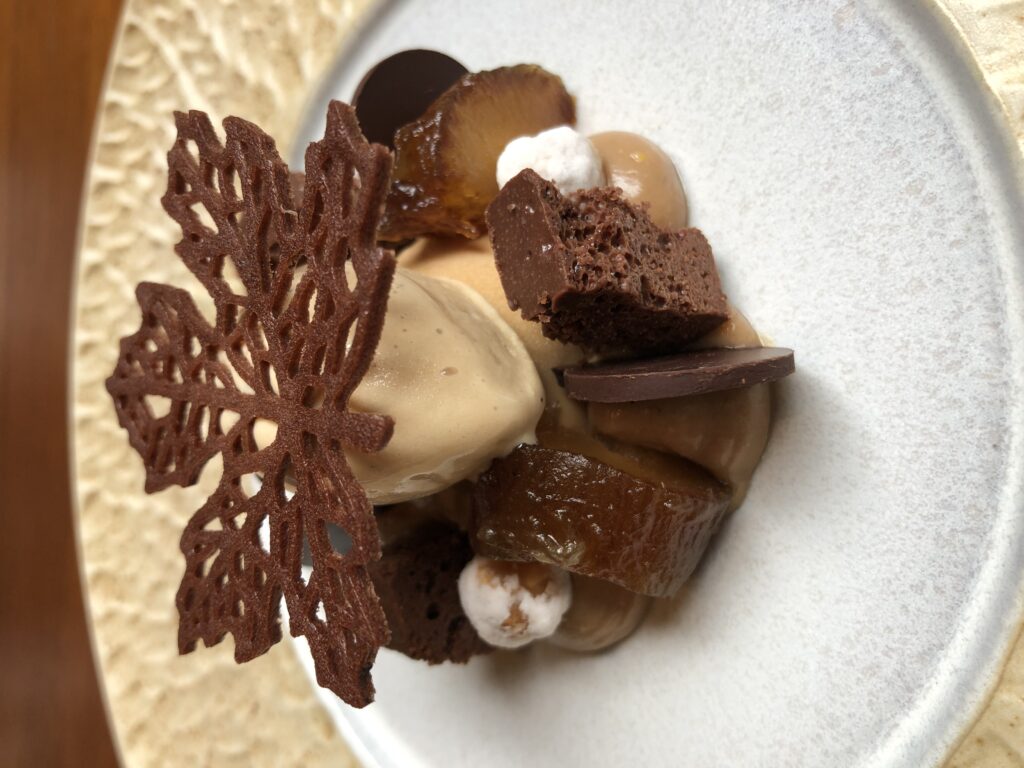 Other lunch options are the three-course Discovery ($68) and the six-course Experience ($228) menus.
Sommer. The Sail @ Marina Bay, 2 Marina Boulevard, #01-02. Tel: 6436 3668. Email: reservations@sommerdining.com
SHARE