Giving back with the Food is Love Foundation
The initiative started by food tech company TiffinLabs has pledged a total of 30,000 meals.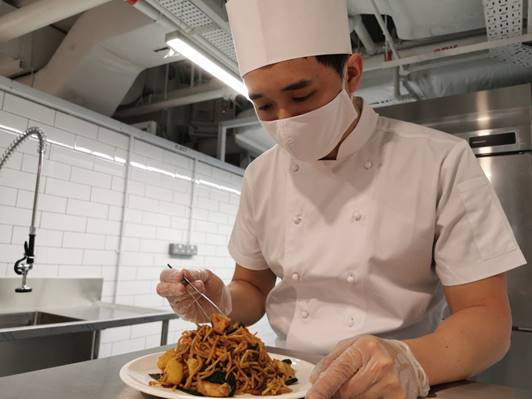 The charitable foundation aims to give free meals to the needy and front-line workers during the current COVID-19 crisis. When TiffinLabs first launched last month, they partnered with charity Free Food for All as the distributor to help deliver the restaurant-quality meals prepared by Tiffinlabs' chefs.
As a continuation of their initial pledge, they have partnered with Singapore General Hospital to provide another 5,000 meals to healthcare workers. The four-week initiative is providing hot meals daily to hospital staff during their lunch and dinner services. As part of the menu on offer, TiffinLabs chef Marcus Quek has developed a homely Mee Goreng recipe redolent of sambal jam, soy sauce and garlic.
Both meal distribution programmes are fully supported by TiffinLabs' Food is Love Foundation, which was established to help low-income families facing food insecurity. Sam Ahmed, co-founder of TiffinLabs, is entirely grateful to the organisations, donors and partners that have helped make this initiative possible.
To find out more about TiffinLabs and the Food is Love Foundation, visit their website or email them at contact@tiffinlabs.com.