Two more restaurants open at Jewel Changi Airport: Sama Sama by Tok Tok and Burger & Lobster Singapore
The Singapore-exclusive Sambal Glazed Lobster and lesser known Indonesian dishes are the stars of these two new F&B outlets.
It has been more than a month since Jewel Changi Airport opened to much fanfare (over half a million people visited the glass dome mall during the first week). While many curious Singaporeans still throng the retail and F&B hub, especially on weekends, the crowd is now at a more manageable size. With the opening of Burger & Lobster (finally!), it's going to be a lengthy wait (expect to queue for at least 30 minutes) not unlike the ones that Shake Shack or A&W are still drawing. Another F&B opening is Sama Sama by Tok Tok, which specialises in regional Indonesian cuisine. We visited both outlets to share our verdict.
Sama Sama by Tok Tok
To many people, Indonesian cuisine often boils down to ubiquitous street foods like rendang and bakso. Yet, the more than 10,000 island strong archipelago boasts a treasure trove of many other heritage dishes  that are waiting to be explored. Which leads us to Sama Sama's aim to introduce homely, authentic Indonesian food from lesser known villages to more diners. A new concept by Tok Tok Indonesian Soup House, this 70-seater diner exudes an inviting vibe; servers greet you attentively as you enter the restaurant, which is furnished in deep brown wood and filled with natural light streaming in from the Shiseido Forest Valley.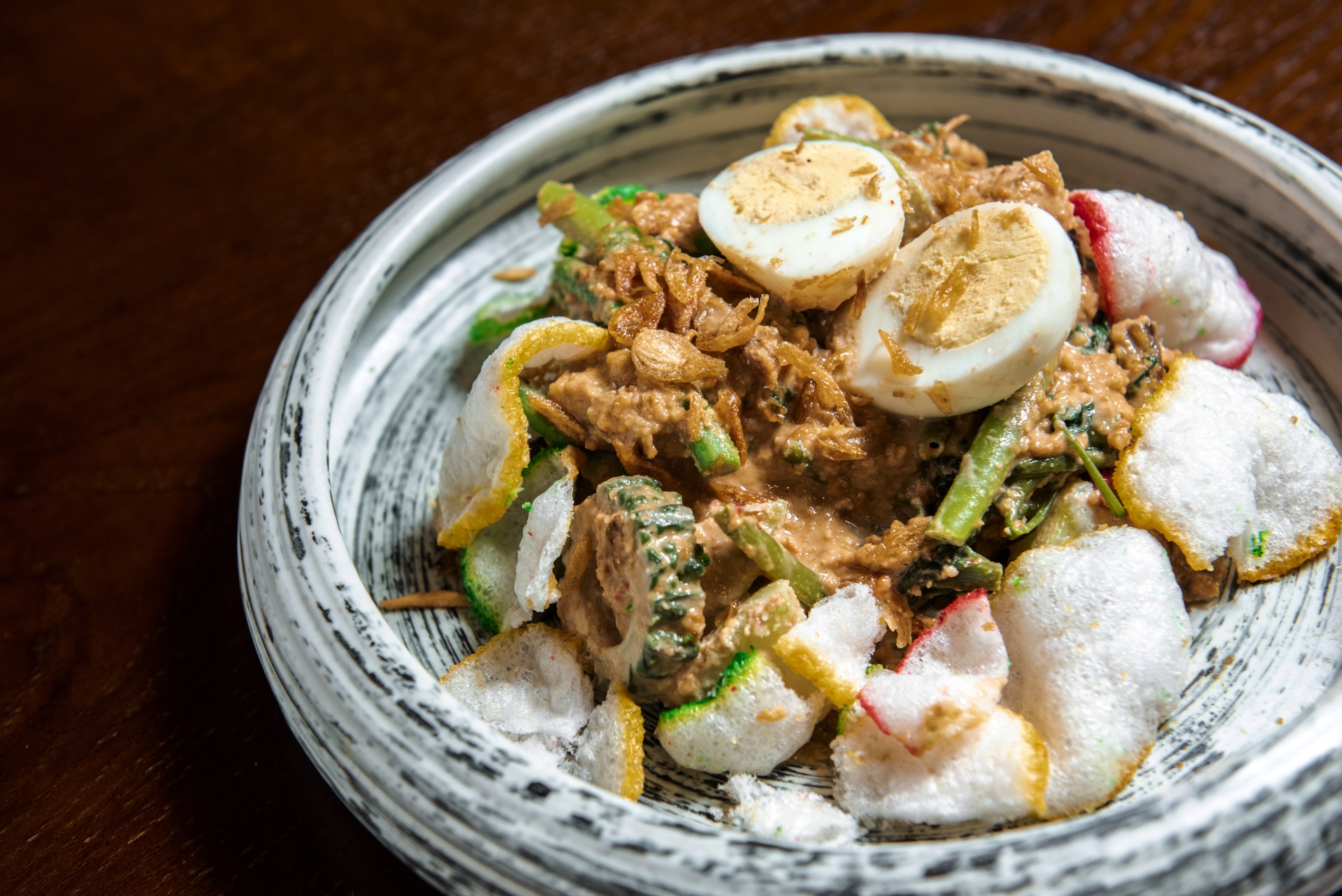 The menu features dishes that spans from Bali to Lombok. If you must go for the classics, order the Gado-Gado ($15). Prepared tableside, servers grind chilli padi (guests can choose the amount) and freshly pounded peanuts to make the sauce before tossing in vegetables, tofu and egg. We love how the nutty sauce coats every morsel of the spicy Indonesian salad.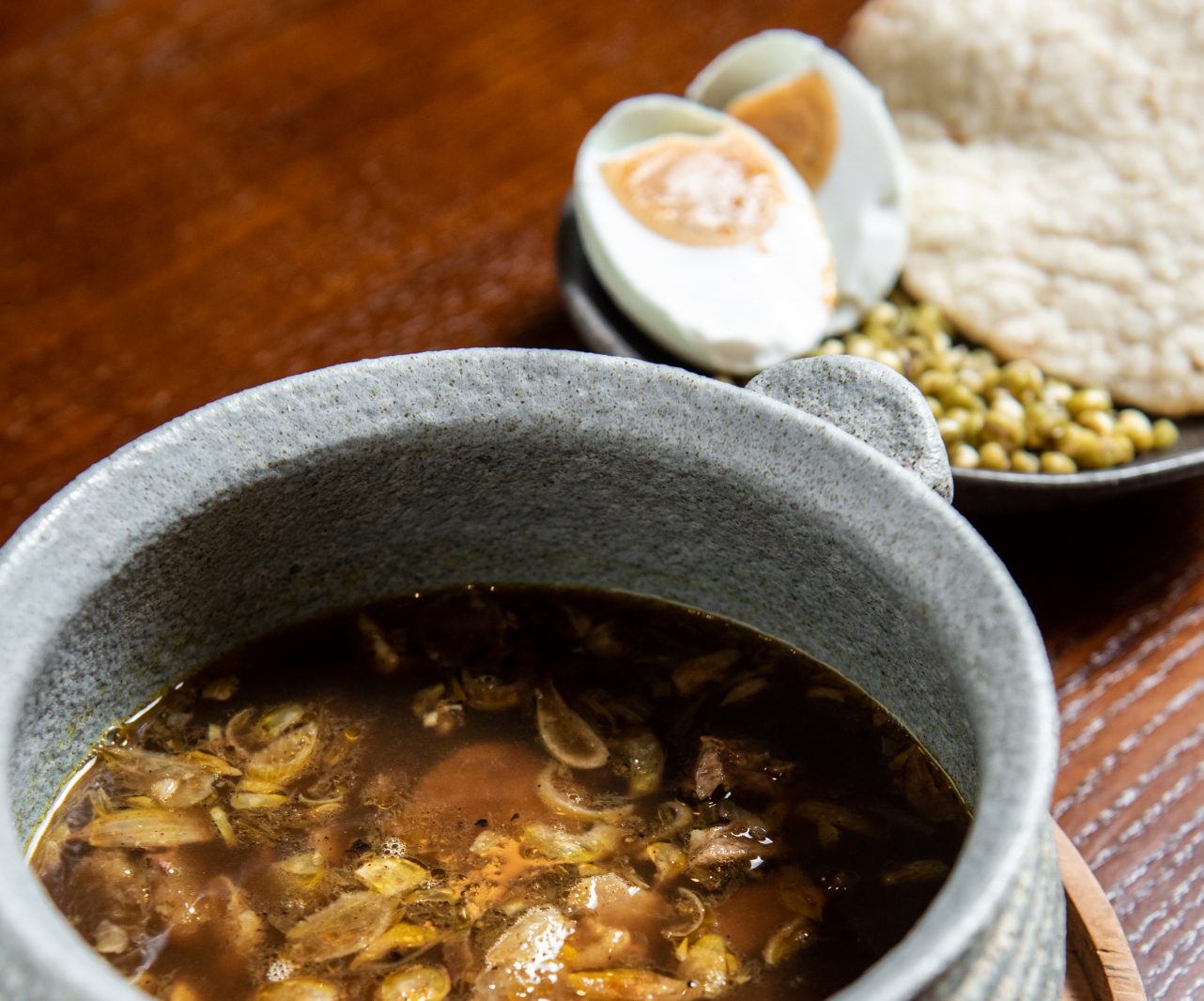 Instead of dishing up the more well-known Sop Buntut, Sama Sama does a fantastic Rawon Surabaya ($17). A soup that is rarely served in Singapore, the classic Surabaya staple boasts a robust broth brimming with buah keluak, garlic, fried onions and tender beef cubes. Add a few spoonfuls of the house-made chilli for a hint of tartness and to balance the intensity of the soup. For mains, go for the Ayam Goreng Lengkuas ($22). The Sundanese dish is topped with an aromatic blend of fried galangal, which adds a subtle sweetness to crispy fried chicken.
78 Airport Boulevard, #03-225/226. Tel: 6904 3971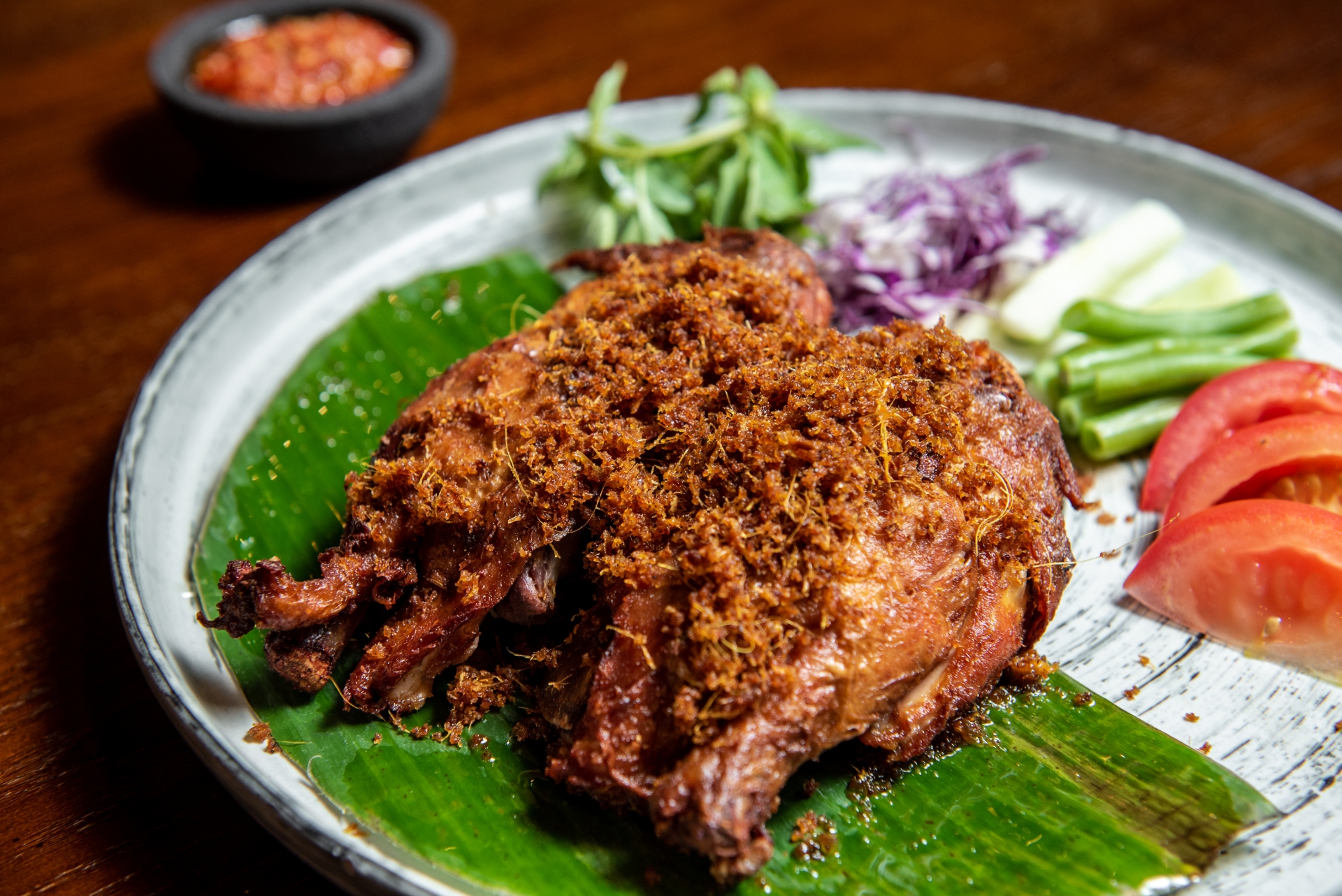 Burger & Lobster Singapore
If you were feeling bummed that the popular London-based chain was not among the restaurants that was launched during the opening of Jewel Changi Airport, well, the wait is finally over. You can finally get your hands on their signature lobster rolls and burgers.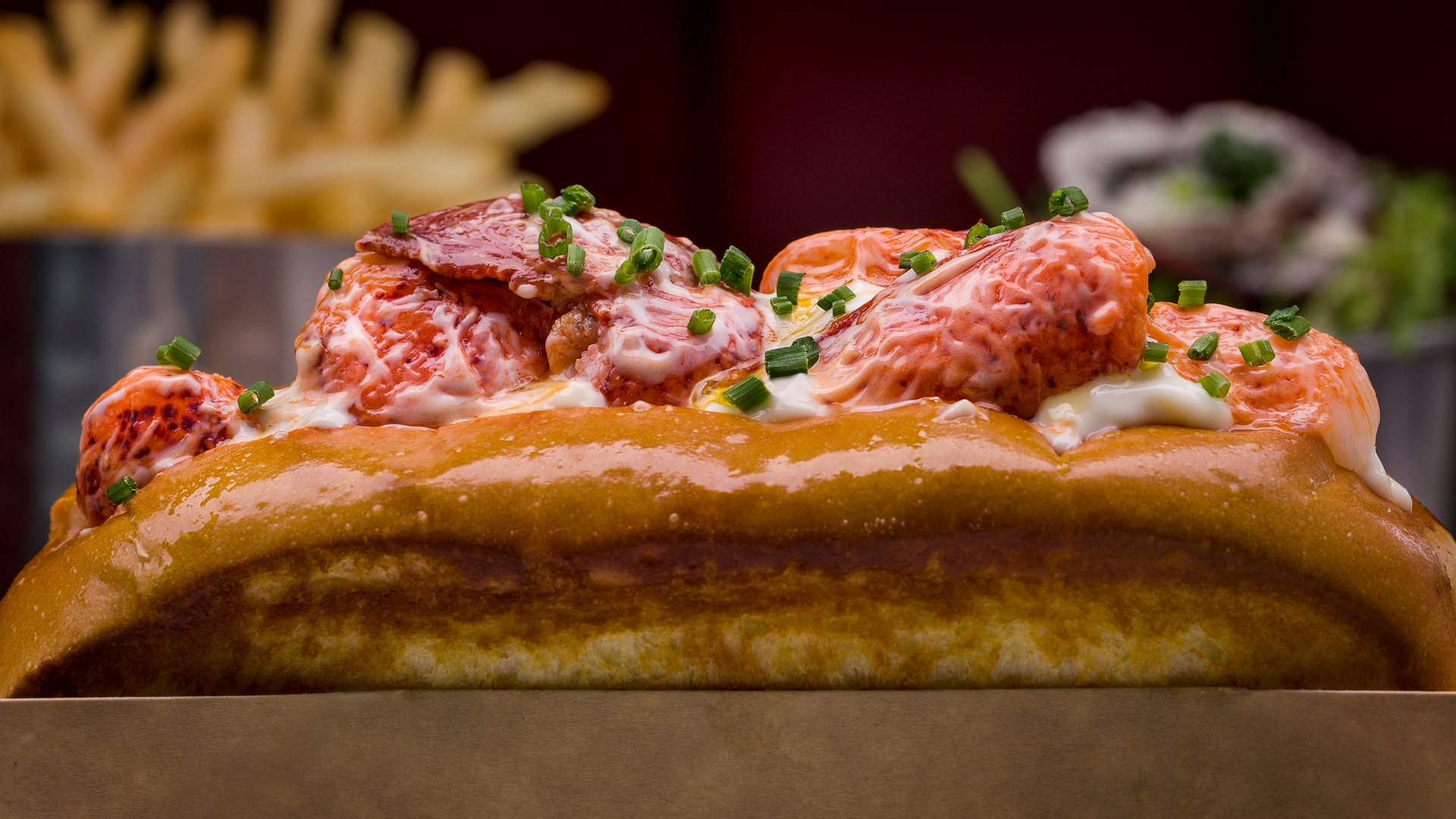 Our take? Burger & Lobster Singapore certainly doesn't disappoint. Tanks filled with the precious crustaceans line the entrance of the 81-seater restaurant, located on the Canopy Level of Jewel, and add to its luxurious furnishings of marbled tables and red leather seats. The food lives up to its reputation; the Original Roll ($40) sees a lavish amount of sweet lobster flesh stuffed within well-buttered brioche, while the Mayfair ($25) boasted a juicy Nebraskan beef patty topped with tangy house-made pickles and the signature B&L secret burger sauce.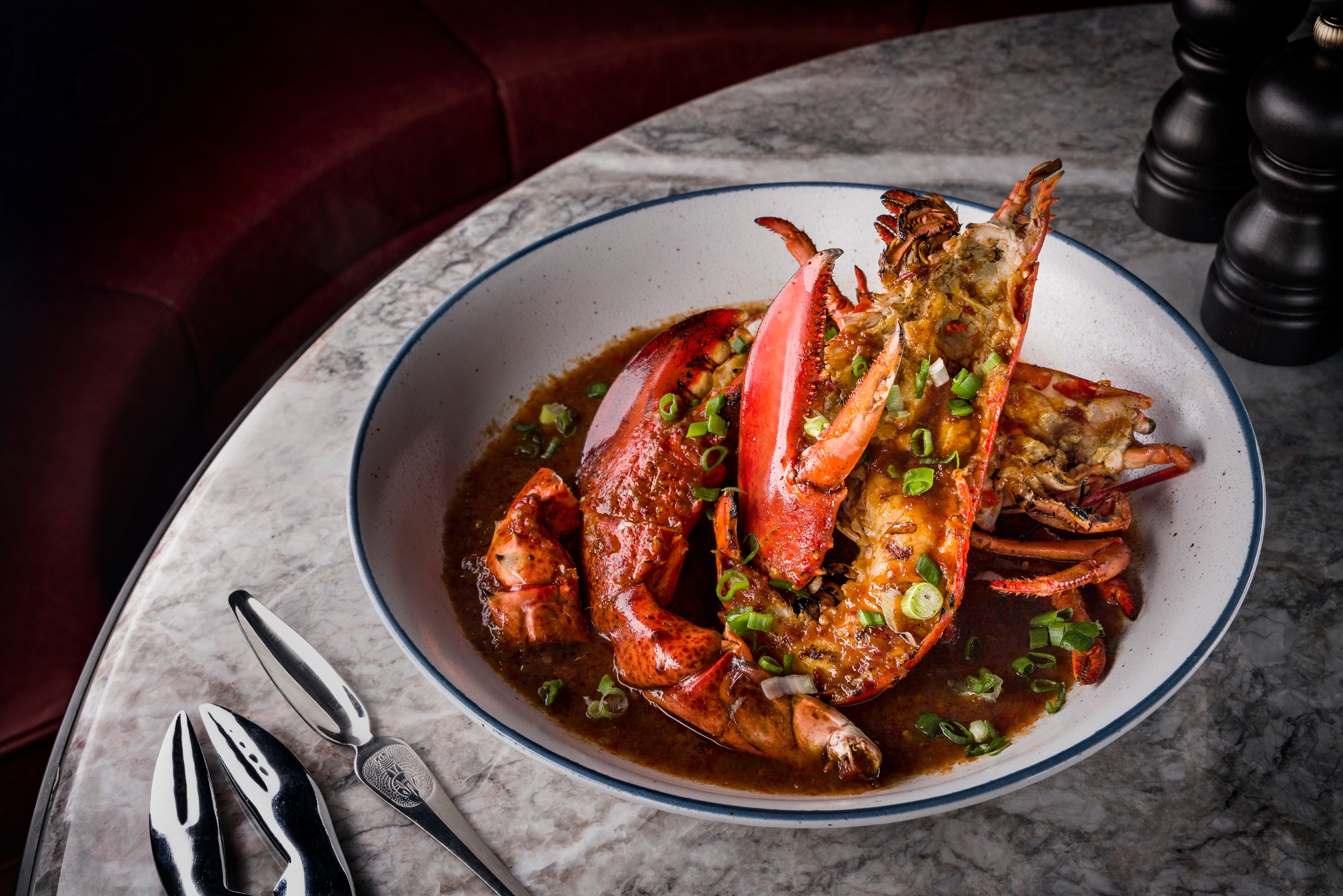 There are Singaporean exclusives on the menu as well. The highlight is the Sambal Glazed Lobster ($65), a worthy tribute to Chilli Crab. Spice laden, full of umami and boasting sweet lobster flesh, this one is ideal for sharing among two persons although one diner can polish it off as a main course. Neutralise the spice with the B&L Pineapple Iced Tea ($9). Served in a biodegradable kopitiam plastic bag, the tropical concoction of pineapple, black tea and palm sugar adds a much needed zing to the richness of Burger & Lobster's fare.
78 Airport Boulevard, #05-203.