(Updated) We can't wait for Massimo Bottura and Gucci's pop-up in Singapore
Unfortunately, tickets are all sold-out.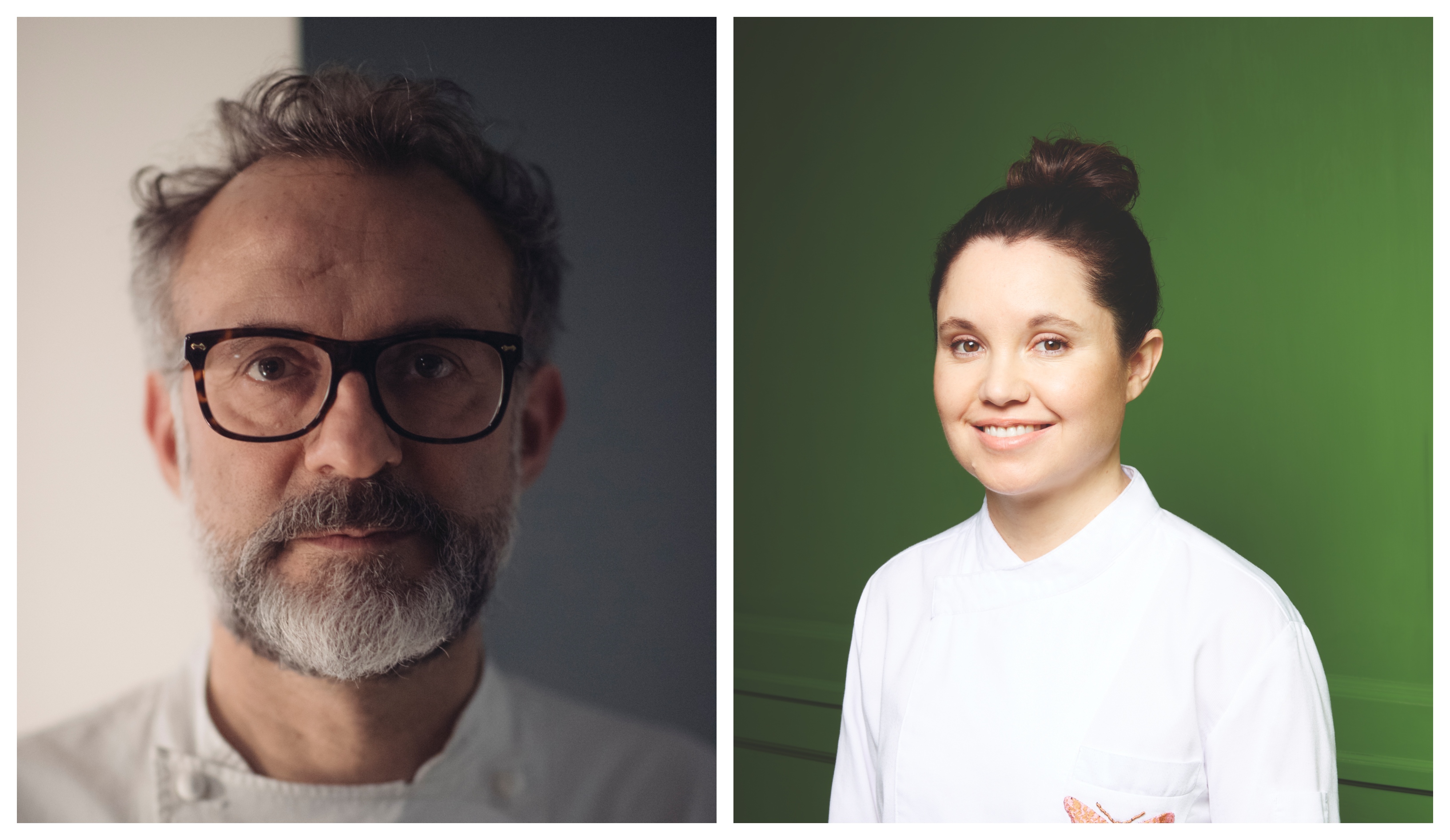 May might not be here yet, but we would like to we declare this as the most anticipated pop-up restaurant of 2019: Gucci Osteria da Massimo Bottura in Singapore. Now you don't have to travel to Florence to experience chef Massimo Bottura's culinary magic. From 1 May, the the annex building at The Arts House Singapore will be transformed into a 60-seater restaurant. Karime Lopez, head chef of Gucci Osteria Florence, will intrepret a range of signature dishes that draw inspiration from Lopez' travels and Bottura's memories. Highlights include The Crunchy Part of the Lasagne, Taka Bun and Charley Marley.
Taka Bun, affectionately named after Lopez's Japanese-born husband, who's coincidentally (or not) the sous chef of Osteria Francescana, is a sweet and sour pork belly coated in a balsamic-miso sauce and cocooned in a steamed manto bun.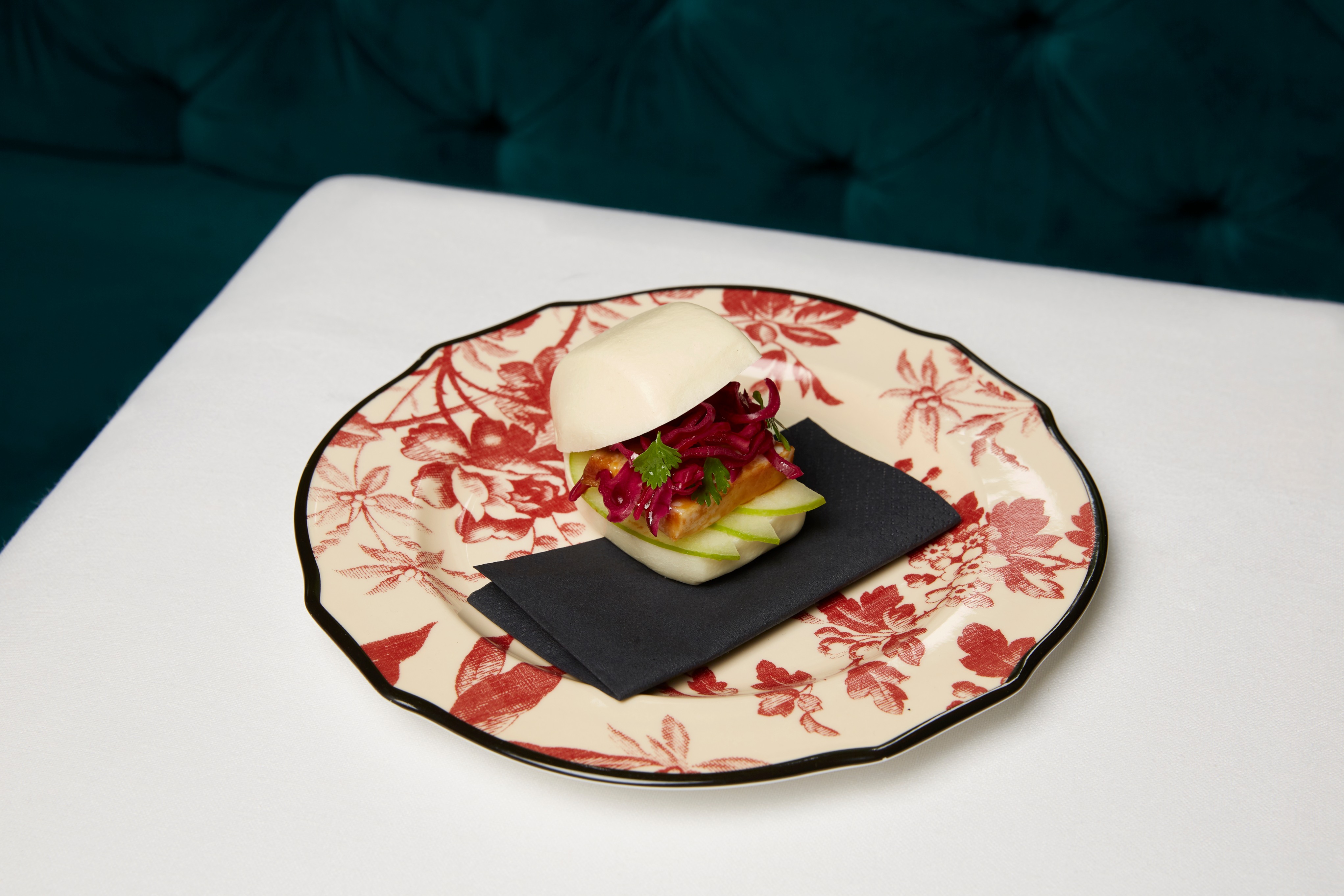 For dessert, you'll want to sink your teeth into Charley Marley — named after Bottura's second-born son Charlie who has a soft spot for chocolate — a sandwich filled with kaya cream and dark chocolate ganache.
Of course, meals will be served on equally delightful Gucci Herbarium crockery from the Gucci Décor collection, featuring the signature Red Gucci Herbarium motifs. The red crockery has been specially made for Gucci Osteria Italy, and is only available for purchase in Gucci Garden in Florence.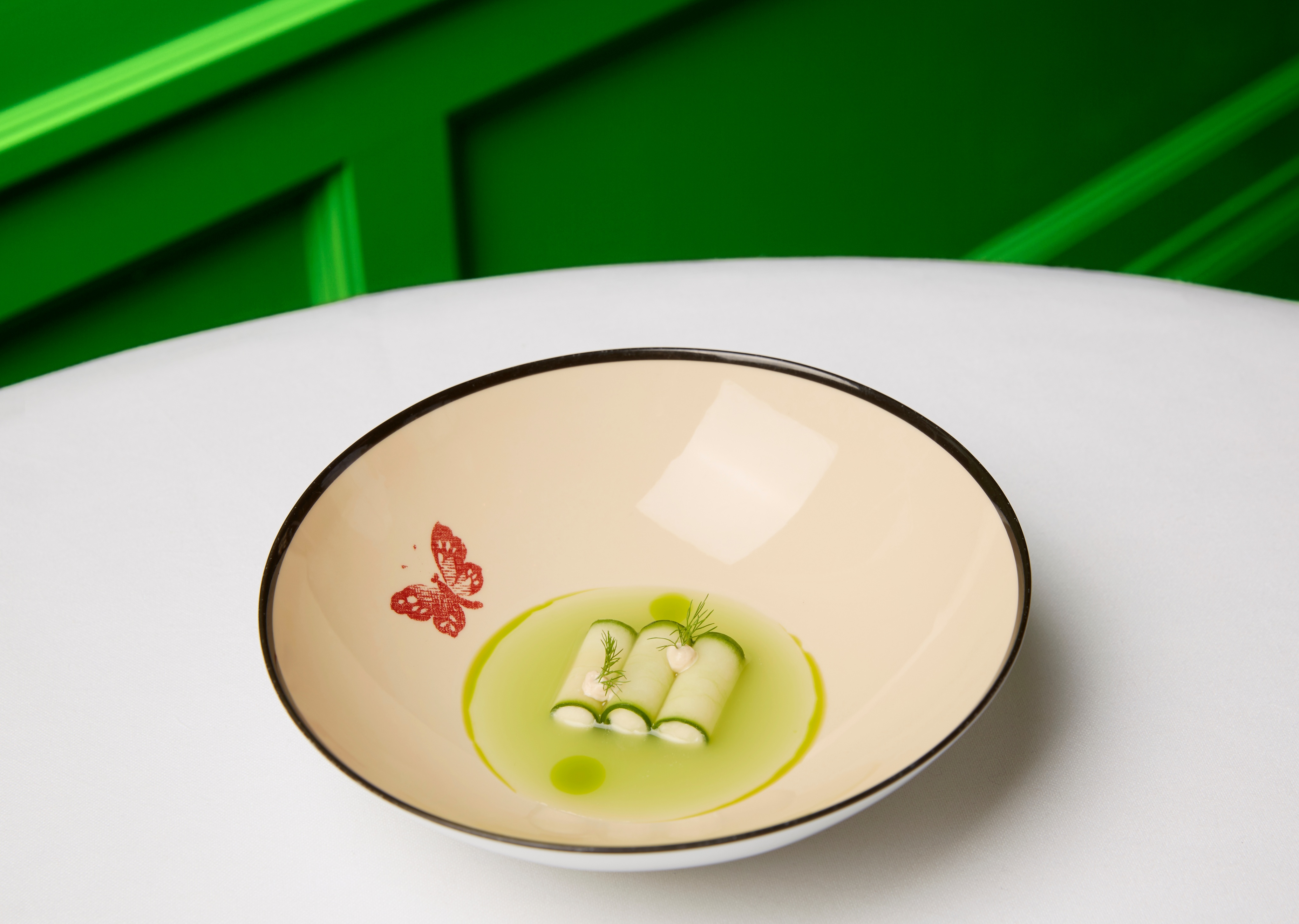 Lunch is served on Fridays (four courses at $128) and weekends (seven courses at $228), from noon to 2.30pm. Dinner is available from Tuesday to Sunday (seven courses at $278, and includes a welcome glass of champagne) from 7pm until 10.30pm.
Bookings are open via www.savour.sg/gucciosteria.