Here's what we think of the food at Resorts World Sentosa's table65
Michelin-starred chef Richard von Oostenbrugge's low-on-frills cuisine is produce-driven and every bit as fascinating as promised.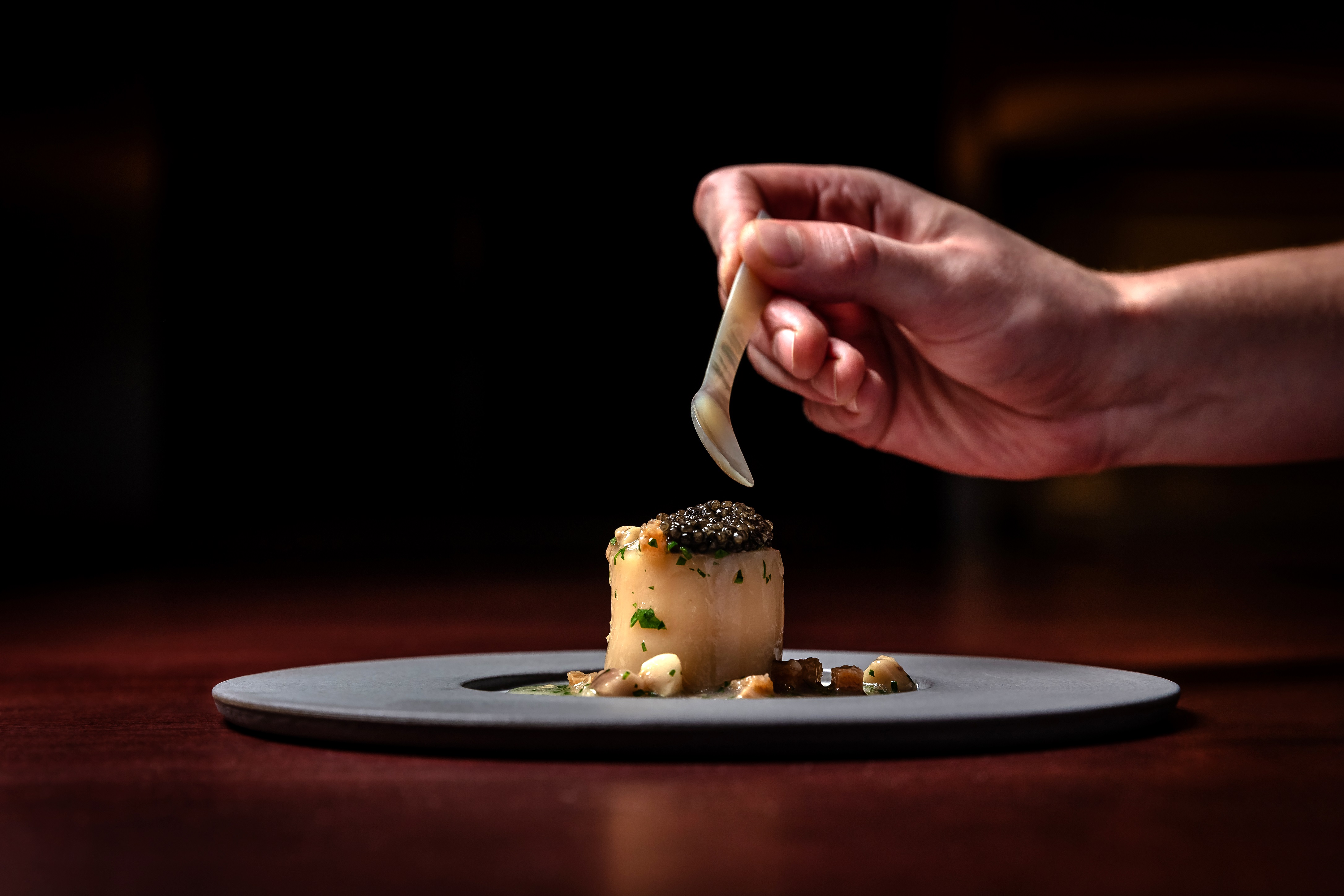 It's inevitable that there will be some comparisons between table65 and the former Jöel Robuchon Restaurant in Resorts World Sentosa. For one, the former took over the same space occupied by Jöel Robuchon this year. Not surprisingly, it has been generating a pre-launch buzz among epicureans chiefly for its chef credentials – Dutch chef Richard van Oostenbrugge co-owns 212, a one-Michelin-starred restaurant in Amsterdam – so expectations are high.
The chic table65 (named after Singapore's country code), however, markets itself as a "fine-casual" dining concept so you get the best of fine dining without the frills. A telltale sign is your table which comes with a discreet drawer for cutlery. A U-shaped Chef's Table wraps around a sleek stainless steel kitchen to create some interaction with diners and let them in on some of the culinary action. Don't be surprised if one of the chefs comes around to start a conversation while serving your dish, or if the sommelier and female mixologist share the stories and inspiration behind each wine and cocktail.
"Flavour. It is all about flavour," says van Oostenbrugge when we asked him about his food. The Dutch chef spares no effort to seek out the best ingredients and employs a democratic method to his creative process. Need an oyster for a new dish? Source for all types of oysters available, taste them and choose the one that's everyone's favourite. Eyeing some flounder? Bring in the lot, steam, grill and pan-fry each sample, taste and decide which works best. The result is an exacting purity of flavours in many of his creations, which are enhanced by a variety of cooking techniques to produce he desired effect, whether it's smokiness or brininess.
The highlights of our eight-course dinner include chef's signature 'Os a moelle'. It's a rich, voluptuous yet light starter of smoked herring bone broth jelly, which is shaped like a hollow bone and filled with luscious veal tartare with bone marrow. Topped with sour cream clam juice reduction and Beluga caviar, it brims with briny, salty and umami flavours and melts in your mouth with little resistance.
The silky "ravioli" of plump briny Belon oyster is paired with with veal shank, rich shellfish velouté, hazelnuts; a bbq salted lemon injects a brilliant punch of deep mellow citrus to the dish, though we wished it came in a bigger portion.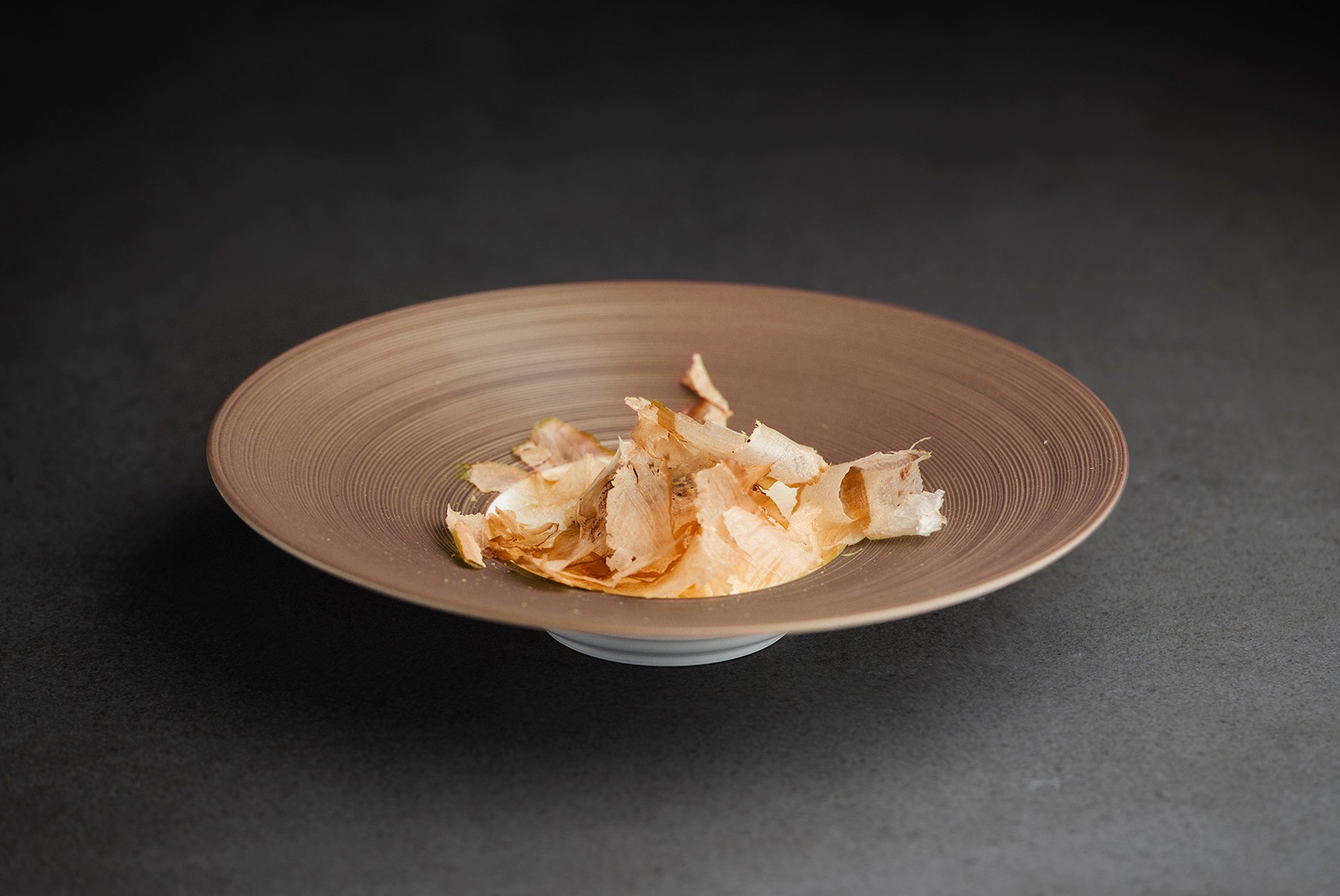 Turbot is topped with elegantly acidic choucroute (the Alsatian version of sauerkraut) and hidden under a layer of sliced black truffles "scales", before it's sits in an oxidized wine (yes, they do leave the wine out for it to oxidise) and smokey eel broth, perfumed with a tableside shaving of more truffles. Likewise, the unexpectedly tender duck fat-poached langoustine baths in a velvety buttery sauce, which is enhanced with lemon and coffee while the wonderfully comforting kombu-cured foie gras is lightly poached in a savoury and barely sour broth of seaweed and umeboshi. If you really need your carbs (like we do), go for the crusty, warm bread served with an addictive smoked butter.
As a nod to local produce, van Oostenbrugge uses duck from Toh Thye San. The roasted tender, fatty slices are grilled with binchotan, glazed with burnt orange and paired with a deep, rich Rouennaise sauce (a red wine sauce with puréed duck liver added).
Dessert obsessives who take to sweet-acidic flavours will fall in love with the show-stopping "Apple", another van Oostenbrugge signature that features a glass-like apple (handmade from sugar) with an apple sorbet core studded with chocolate seeds that sits atop ginger-poached Granny Smith with salted caramel and flaky puff pastry.
Besides an à la carte menu, an eight-course Experiential Menu ($218) and a five-course discovery menu ($148) are also available. Dishes change from time to time. They also have a good wine selection here, so check with the sommelier for wine pairing recommendations.
Table65
Hotel Michael, Level 1 (Opposite Lake of Dreams), Resorts World Sentosa,
8 Sentosa Gateway, Sentosa Island, Singapore 098269
Tel: 6577 7939