epicure's 12 Days Of Christmas Giveaway 2018 Day 4: Sheraton Towers Singapore's Christmas Dinner Buffet for two at The Dining Room
On the fourth day of our Christmas giveaways, enter and win Sheraton Towers Singapore's Christmas Dinner Buffet for two at The Dining Room worth $176.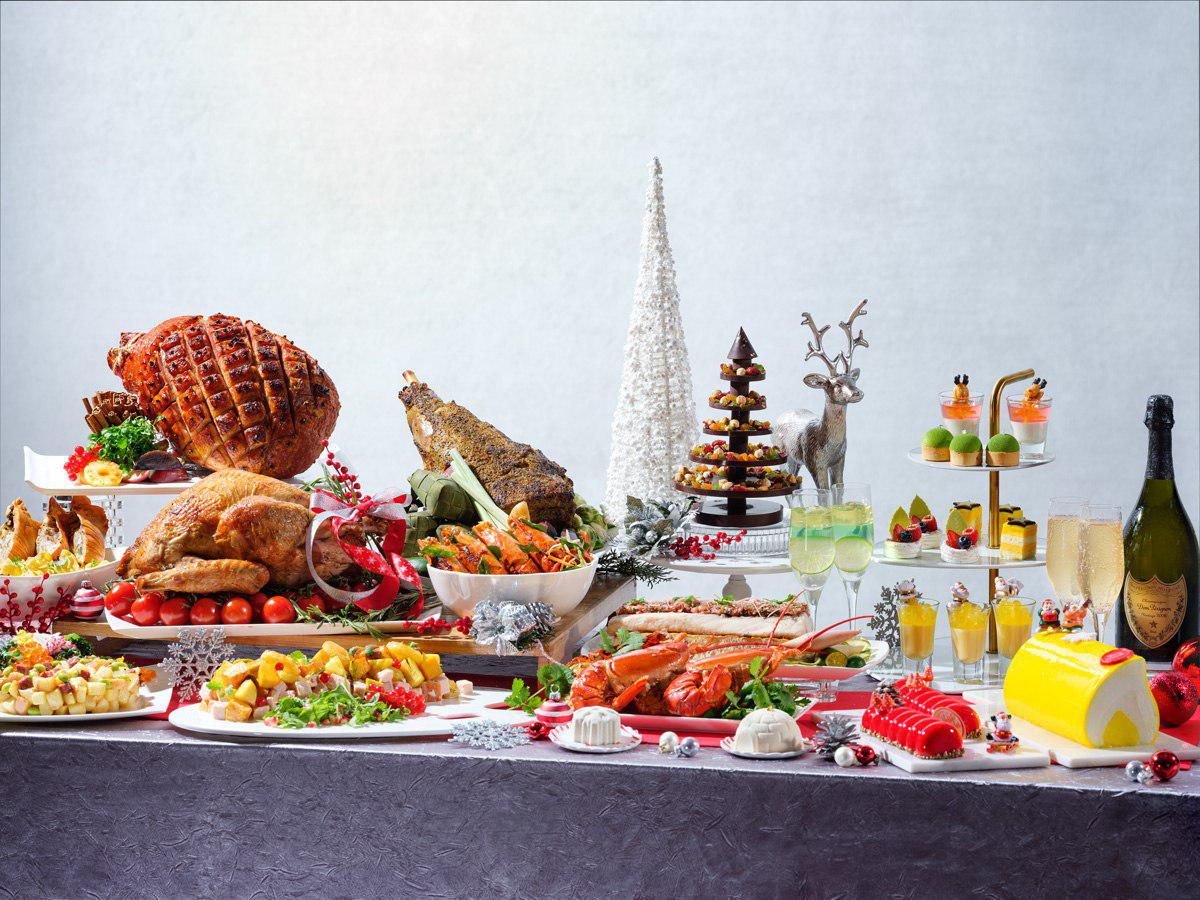 Pamper your taste buds to a yuletide extravaganza with The Dining Room's all-you-can-eat festive spread.
Join executive chef Eric Cheam and his team as they prepare an extravagant yuletide feast. Start your dinner with your choice of fresh seafood such as crab legs, oysters and mussels, before heading off to the live cooking station where you will spot chef dishing up Fried Chicken Winglet with Rojak Dressing and Baked Fish Fillet with Chincalok.
What's a Christmas dinner without the festive delights? Not to be missed: Ayam Slow Roasted Turkey, infused with house-made coriander tamarind sauce for 36 hours before slow roasted to perfection; Roasted Leg of Lamb served with Asian-inspired satay sauce; Christmas Pudding; and the luxurious Caramelised Apple Calvados. Then wash it all down with endless amount of chilled juices.
Want to win? Simply enter your particulars in this form and follow us on both Facebook and Instagram.
Entries for each day's prize will close at 11.59pm and we will announce the winner of each prize on the following day.
Terms and Conditions
THE PRIZE FOR DAY 4 GIVEAWAY IS VALID TILL 25 DECEMBER. PRIOR RESERVATION IS REQUIRED.
OVERSEAS PARTICIPANTS ARE ELIGIBLE TO PARTICIPATE BUT THEY WILL NEED TO APPOINT A REPRESENTATIVE IN SINGAPORE FOR PRIZE COLLECTION ON THEIR BEHALF IF THEY ARE UNABLE TO DO SO THEMSELVES.
THE MANAGEMENT RESERVES THE RIGHT TO WITHDRAW OR REPLACE PRIZE OFFERS AT ANY TIME.
THIS CONTEST IS INITIATED FULLY BY EPICURE AND SHERATON TOWERS SINGAPORE.
DO TAKE NOTE THAT BY ENTERING THE COMPETITION, YOU WILL BECOME AN EPICURE SUBSCRIBER AND YOUR DETAILS MAY BE SHARED WITH THE PRIZE HOST.
FACEBOOK AND INSTAGRAM PROFILES MUST BE MADE PUBLIC.