Is Preludio restaurant worth a visit?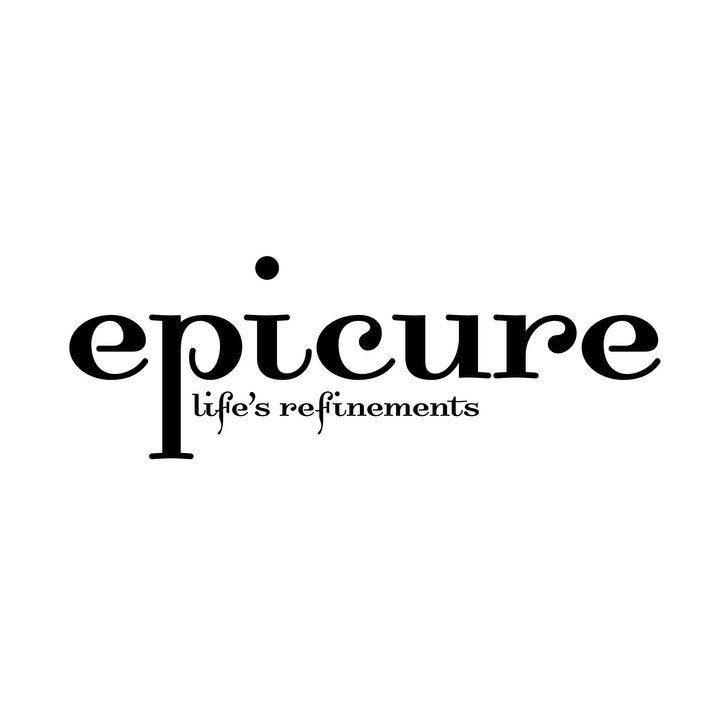 · 7 December 2018
·
Features
Where "Author's Cuisine" takes centre stage and everything is "black and white"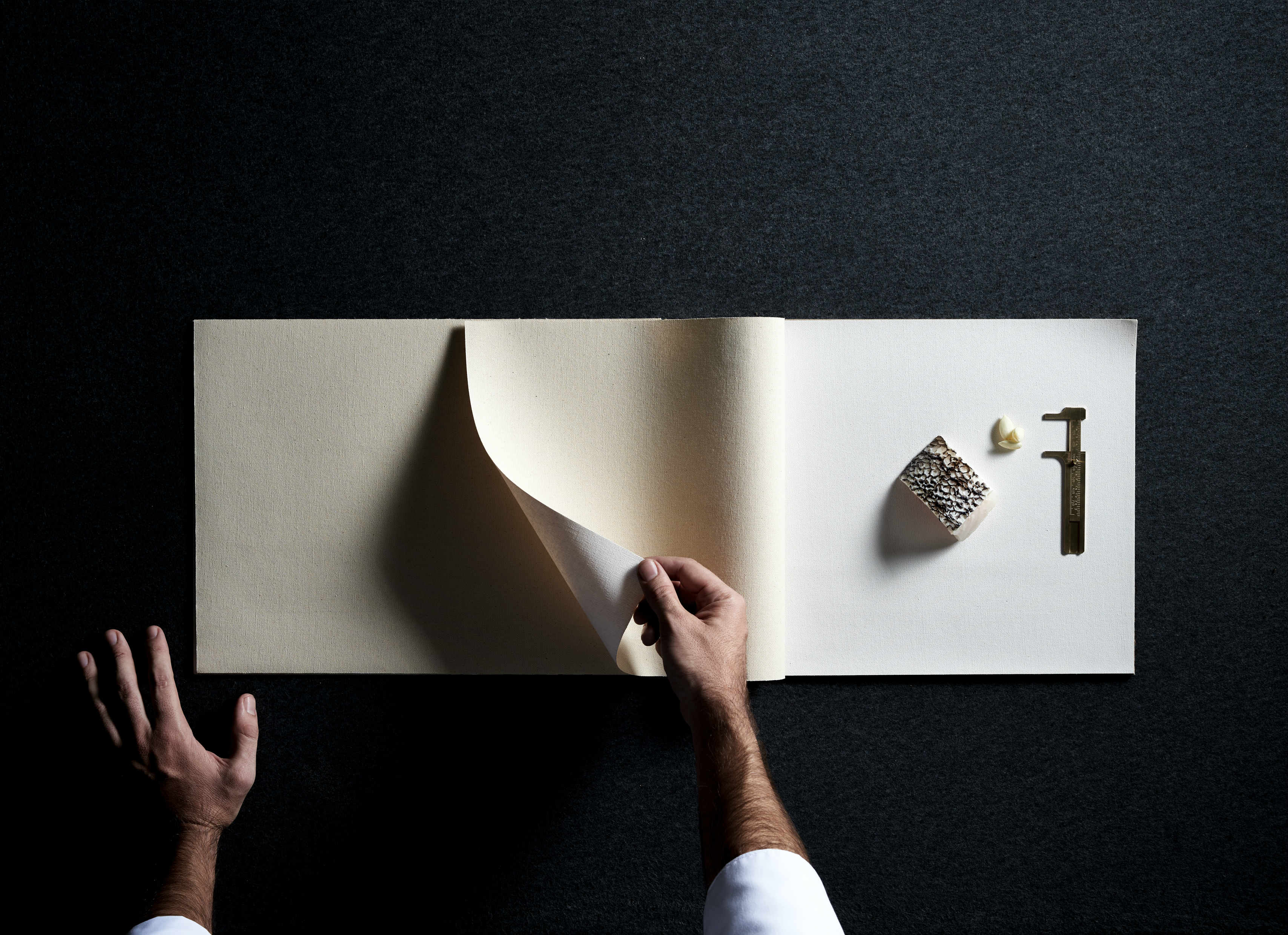 While we can understand why many chefs eschew labels, one cannot deny that such markers provide valuable information to diners who are looking to answer the thorny question of "where to go for dinner".
The clearer the picture a restaurant can paint, the easier the diner can make a decision. Award-winning? Great. Rustic French? Not today. Modern European with Japanese ingredients? Perhaps. Sushi? Bring it on. And so it goes.
Then along comes Preludio by executive chef Fernando Arévalo.
Not wanting to be restricted by his Colombian roots and his training in various cuisines while working in Michelin-starred kitchens alongside renowned chefs such as Daniel Boulud and Bill Telepan, the Institute of Culinary Education alumnus decided to offer "Author's Cuisine", which is popular with chefs who pursue complete creative freedom to express their thoughts through food.
Think: fashion collection, if you will.
Chef-designer Arévalo comes up with "chapters" or themes to anchor his "collection" and he and his team explores the best way to write that "chapter", fulfilling the theme. Each "chapter" can last for 12-18 months and he has decided to debut with "monochrome" inspired by "black and white". As such, everything from the cool minimialist décor, artwork, to the wine list is curated accordingly – the wine list focuses on soil type with "white" soil such as limestone, and "black" soil such as dark volcanic soil.
And one cannot help but wonder if chef will be cooking with one hand tied behind his back, impeded by his own guidelines. From the whimsical eight-course dinner we had, we think chef and team did pretty well, with more hits than misses.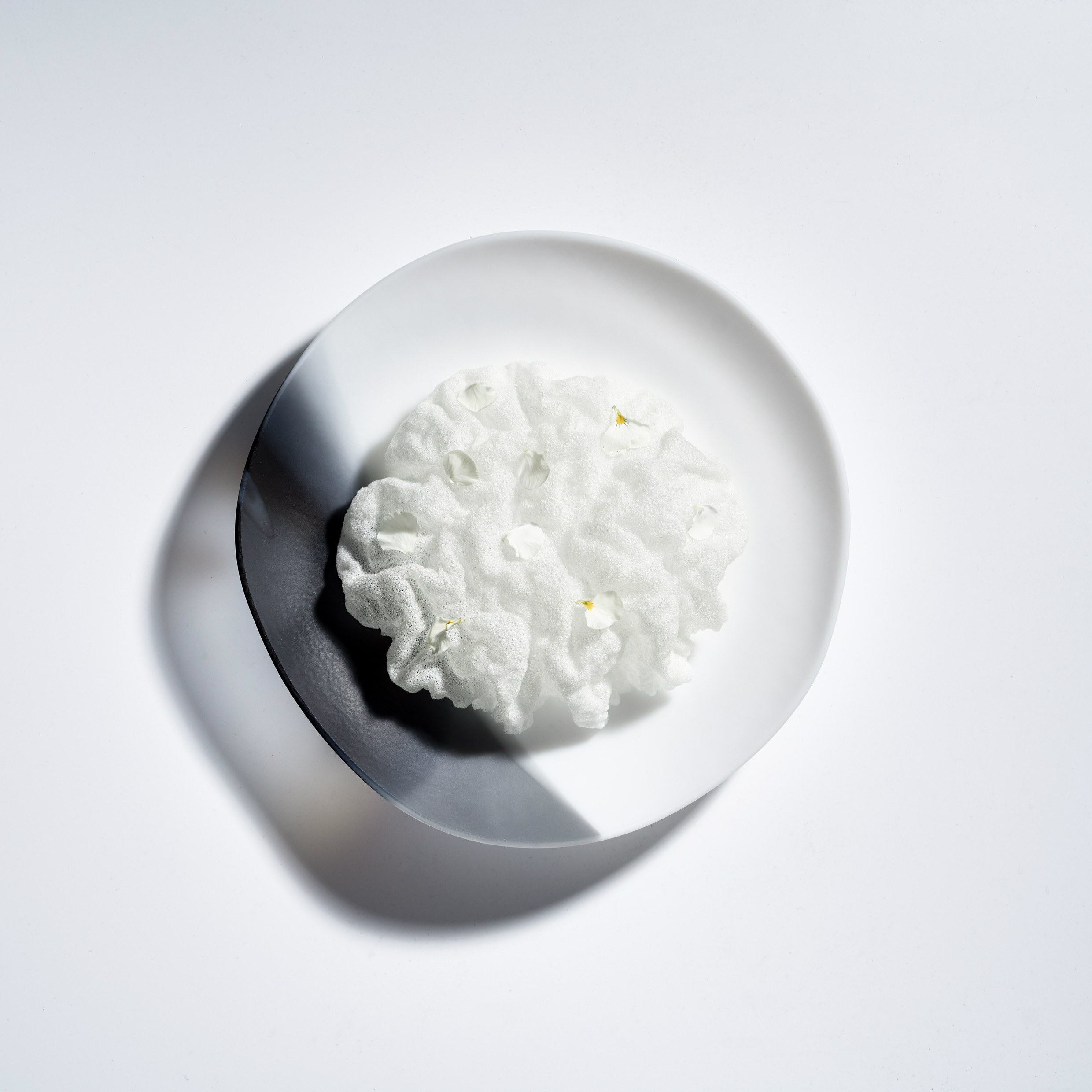 While the "white blob with caviar" look did not impress, we thoroughly enjoyed the warm and voluptuous "Allude" dish of roasted veal bone marrow enveloped with a delicious mushroom potato mousse made from Russett potatoes, onions sautéed with white wine, cream, butter and broth simmered from porcini trimming. Fermented trumpet mushrooms (steeped in water with salt and vinegar for 10 days), also hidden under the mousse, provide just a right hint of acid and texture. Oscietra Sturia caviar completes the dish with its rich, well-rounded brininess.
The "Autumn" dish came topped with a white homemade crispy rice cracker to add texture while adhering to the theme. Crack it open and savour the vibrant combination of smoked eel, punctuated with piquant pickled lampascioni bulbs (bulbs of a tassel hyacinth that look like onions), salty fingers, oven-roasted chanterelle mushrooms, and crunchy cubes of heliantis (similar to Jerusalem artichoke), enriched with a silky smooth egg yolk-yuzu-mustard emulsion.
Our favourite dish of the evening was the al dente pillows of homemade agnolotti with a sweet-savoury filling of butternut squash & amaretto, sitting in a luscious umami Parmesan sauce spiked with white wine and sautéed shallots. A final drizzle of a rich, mellow 25-year-old balsamic vinegar from Modena at the table adds the perfect finishing touch.This went well with a fruity red Pinot Gris from the Czech Republic.
While the Patagonian toothfish (blackened with dehydrated kalamanta olives) with cauliflower puree was pleasant at first, the oily fish got cloying after a few bites. Fortunately, it was saved by a sharp Italian Riesling (a Ettore Germano "Hérzu" Riesling, to be precise) that cut through the oiliness like hot knife through butter.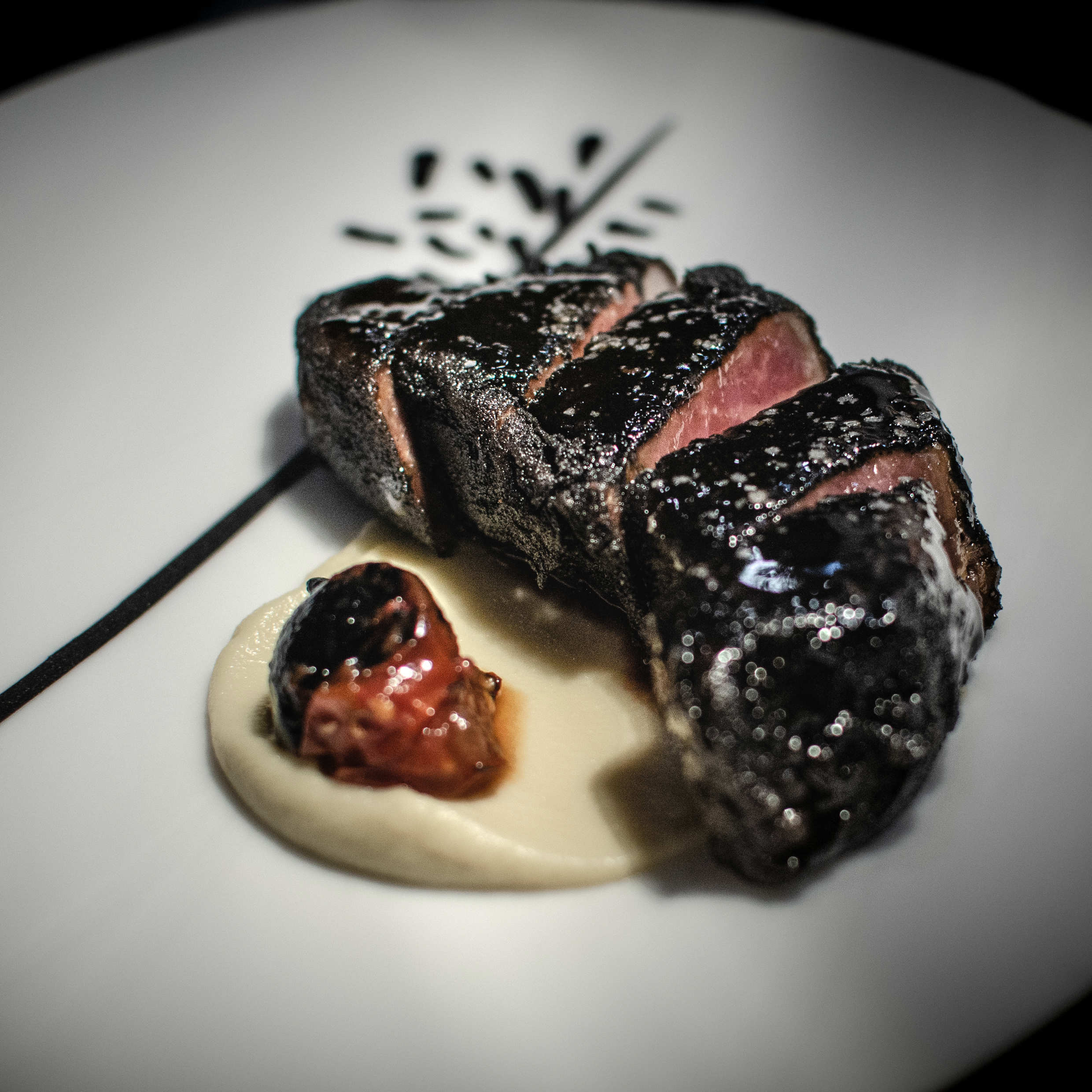 Iberico pork presa with charred Piennolo tomato and white carrot and apple puree proved to be a marvelous combination that charmed the palate with layers of natural sweetness – "inspired by pulled pork" chef tells us. The pork (a shoulder cut) takes about 15 hours to prepare before it coated with crushed squid ink panko breadcrumbs and pan-fried. A tad juicier, and this "Pata Negra" dish would have been sublime.
Desserts here, prepared by Pastry Chef Elena, see quirky combinations of ingredients that play on the balance of savoury, sweet and sour. The "Irezumi" of savoury, nutty and ever-so-slightly bitter salted black sesame ice cream (one of the best I have tasted) accompanied by yuzu white chocolate ganache, and strawberries with lime zest was another highlight.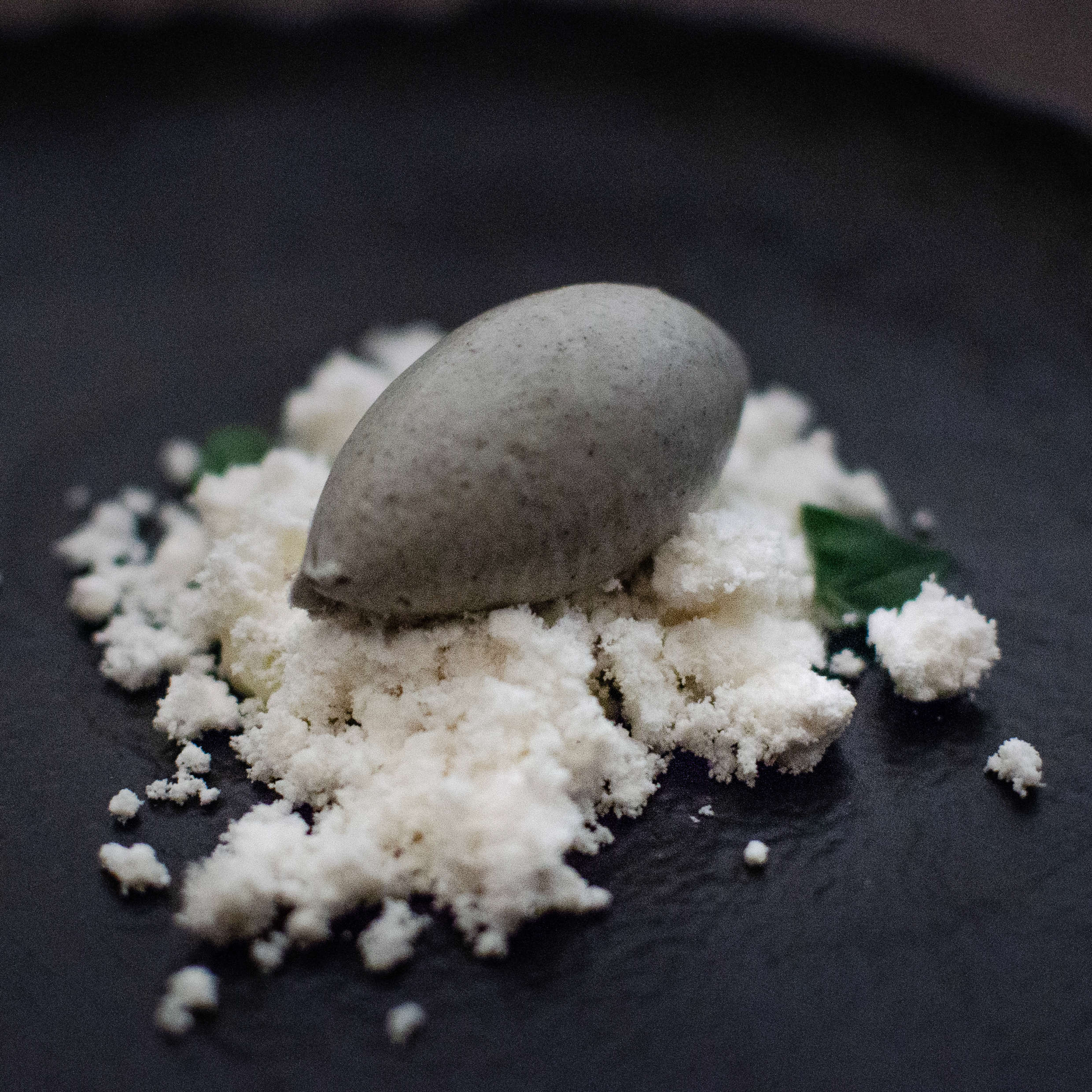 So what kind of a restaurant is Preludio exactly? It is where you might experience déjà vu, where red and white wines may not be served in the conventional order (there might even be a sake thrown in the mix), and where what you see may not be what it appears to be. So sit back, keep an open mind and just enjoy the cooking.
Then the next concern would be: can he keep this up? Well, we do think chef Arévalo has enough tricks up his sleeve for an entire year of spring/summer and autumn/winter in "black and white", and we look forward to seeing what he has in store.
Degustation lunch starts from $55 for four courses, dinner starts from $168 for six courses.
Preludio
182 Cecil Street
Frasers Tower #03-01/02
preludio.sg
SHARE