Best tiramisus in Singapore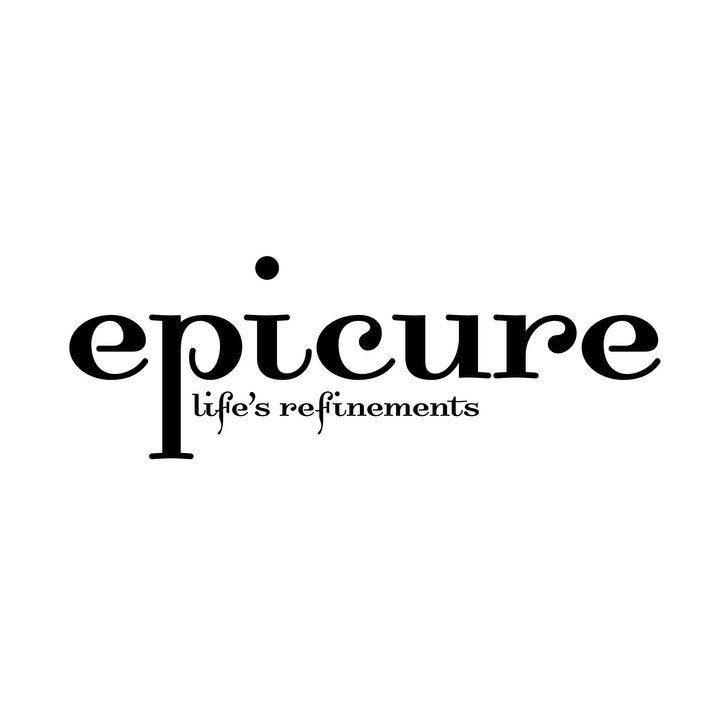 · 2 June 2010
·
Food
The sweet yet sublime Italian dessert has had its fair share of unflattering incarnations over the years. Here are epicure's favourite places to enjoy this classic dolce.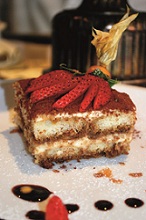 CAPRICCI
The aroma reminds us of hazelnut latte and a swipe of the fork reveals a spongy interior that doesn't fall apart. Don't be surprised if you see Capricci's manager Mr Aquaro, a former baker, personally dusting your tiramisu with a thick coat of cocoa—the entire restaurant team is quite fastidious about its signature dessert. 27 Tanjong Pagar Road. Tel: 6221 6761. Book a table at Capricci with Chope.
DA PAOLO
If we have an award for the most 'chocolatey' tiramisu, Da Paolo would easily clinch it. Instead of a layer of cocoa powder, the dessert is topped with shaved flakes of dark chocolate. The result is a bittersweet tinge with each bite, complemented by traces of citrus from the Cointreau-steeped sponge. 80 Club Street. Tel: 6224 7081. Book a table at Da Paolo with Chope.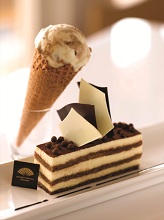 DOLCE VITA
Call it a double treat because Dolce Vita's dessert is accompanied by handmade tiramisu ice cream, crunchy chocolate balls and nutty biscotti. The whole creation gives a mishmash of soft and crisp textures that simply begs for seconds. 5 Raffles Avenue Level 5 The Oriental Singapore. Tel: 6885 3551. Book a table at Dolce Vita with Chope.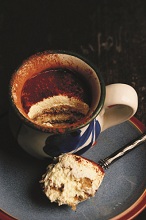 ESMIRADA
[CLOSED]
The coffee-soaked sponge is resplendent with the taste of freshly brewed espresso, giving off a bitter aftertaste that doesn't overpower the cream cheese. What makes this dessert stand out from the rest is consistency: the man behind the dessert, chef John Siek, has been with Esmirada ever since the restaurant opened. 80 Mohamed Sultan Road #01-03 The Pier at Robertson. Tel: 6735 3233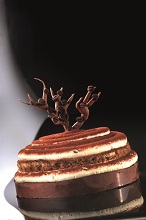 GARIBALDI
Imagine a complex expresso flavour followed by creamy, spongy layers of mascarpone and ladyfingers. Add to that a generous sprinkle of Valrhona's Grand Cu cocoa powder—the Venezuelan Rolls Royce of cocoa dust—and you know you have one dessert that packs a memorable punch. 36 Purvis Street. Tel: 6837 1468. Book a table at Garibaldi with Chope.
LA NOCE
Fragrant rum, fresh mascarpone and lovely, buttery notes from the crème fraiche form a winning blend that makes you swoon, while adding fresh strawberries grants a sweet-zesty lift. 491 River Valley Road #01-01 Valley Point. Tel: 6877 1986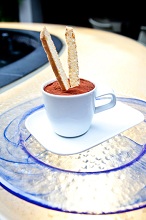 OTTO RISTORANTE
We've loved chef Michele Pavanello's full-bodied tiramisu since his early days helming the kitcehn at Pontini and we are loving it even more now that he has moved over to Otto. Pavenello sticks to the same recipe but uses better grade ingredients this time round such as Segafredo espresso coffee, Pellegrino Marsala wine and Galbani mascarpone cheese. The tiramisu is dense, moist and each bite fills the mouth with a heavenly—and balanced—explosion of coffee, chocolate and cream flavours. 28 Maxwell Road #01-02 Red Dot Traffic Building. Tel: 6227 6819
OSVALDO
Chef Osvaldo Forlino's tiramisu is as unpretentious as the casual, family-style restaurant that he runs. It's luscious on the palate and the mascarpone is textured like a smooth, soft ice cream. 32 Maxwell Road #01-03 Maxwell Chambers. Tel: 6224 0978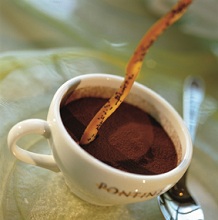 PONTINI
[CLOSED]
The ultimate adult dessert, Pontini's version is a Marsala-tinged tiramisu served in a chic cappuccino cup. The Sicilian aperitif lends a sweet tang that complements the flavours of the Kahlua. 392 Havelock Road Level 2 Grand Copthorne Waterfront Hotel. Tel: 6233 1133
VALENTINO
Perla, the sister of chef Valtulina Valentino, insists on using only Italian espresso for the restaurant's tiramisu, which heightens the coffee aroma and flavour. To temper the bitterness in the sponge, a thin layer of icing sugar coats the cake. 11 Jalan Bingka. Tel: 6462 0555.
SHARE