In his element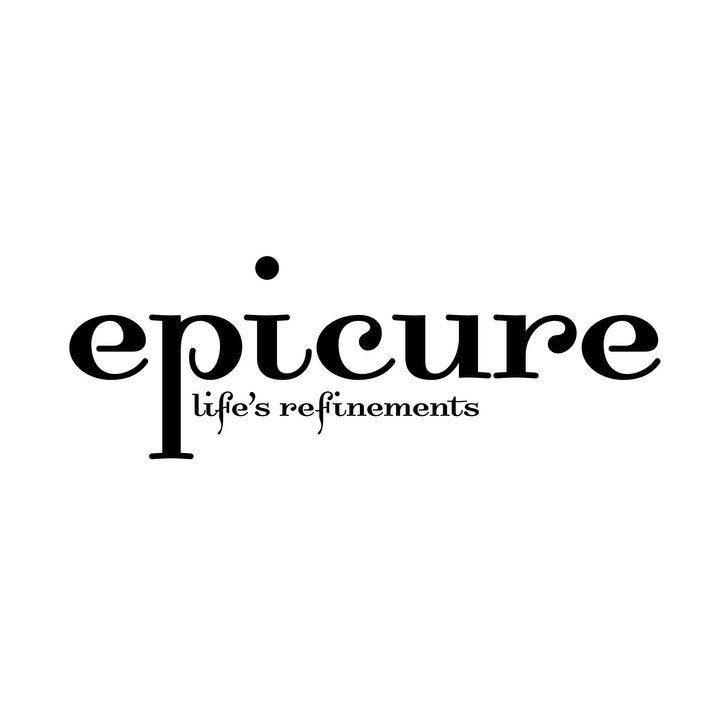 · 28 July 2011
·
Features
His restaurant in Madrid garnered its second Michelin star before it even crossed the two-year mark. Chef Ramón Freixa shares how his distinct brand of nueva cocina is raking in the plaudits.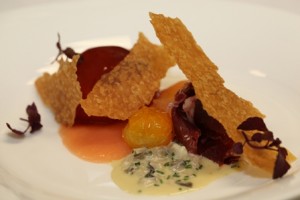 Three trips. That was all it took for Ramon Freixa to declare his love for Singapore. The Catalan chef returned in April to showcase dishes from his newest restaurant, Ramón Freixa Madrid. Guests at the World Gourmet Summit this year who got a sneak peek of Freixa's meticulous creations at the two-year-old establishment, had high praises for his signature Tomato Research. Under his deft hands, the organic Caravana fruit took the form of seven guises, a textbook example of accordant textures. Jabugo jamon, suffused with threads of yellowish-white fat, blanketed tangy tomato puff pastry for a burst of salty-sour flavours, while a cold umami-flushed consommé served as the perfect palate-cleanser after a silky cherry tomato-vanilla confit.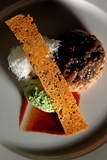 It's convention-defying cuisine like this that had the Michelin guide knocking twice; the first during Ramón Freixa Madrid's inception in 2009, and again a mere year later. This year at Madrid Fusion, it won the Best Restaurant award but Freixa was turning heads even earlier—in 2007, he bagged Spain's Gourmetour Guide's award for Best Chef of the Year.
Excerpt from the August issue of epicure.
SHARE