Best durian desserts in Singapore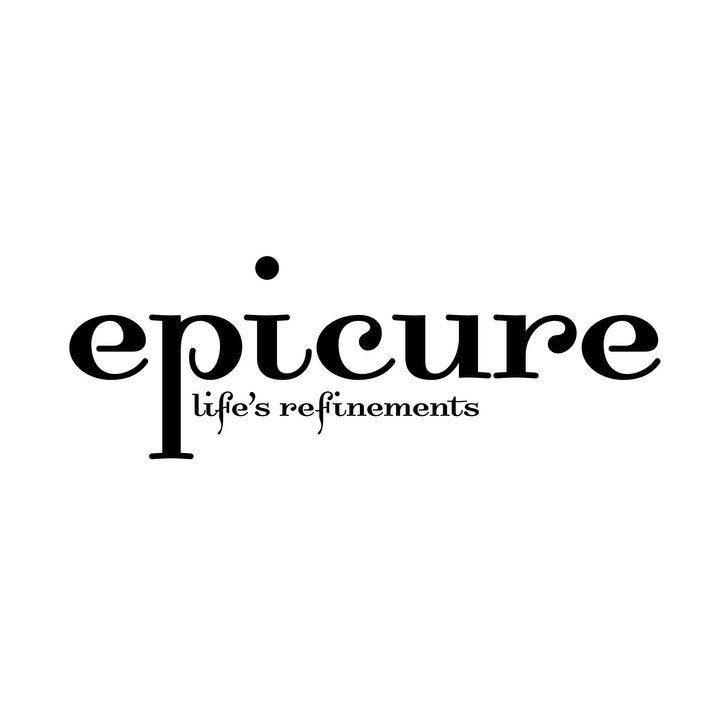 · 28 July 2011
·
Food
The king of fruit is the ultimate palate-pleaser for most Singaporeans, but their complex aromas can be extremely thorny to work into desserts. Here are the purveyors who get it right.
ANGIE THE CHOICE
Most devoted fans of the king of fruits know to flock to this bakery for a satisfying Durian Roll. An ultra-thin crepe—made from premium flour and low cholesterol eggs—blankets a thick mix of D24 Thai durian pulp and fresh cream for an indulgent bite. Bonus? It is available all-year round alongside whole vanilla chiffon cakes generously sandwiched by smooth durian paste and cool durian ice cream. #01-17 Square 2, 10 Sinaran Drive. Tel: 6258 9898.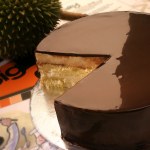 BIG O CAFÉ • RESTAURANT
So confident was Wendy Choh in her new creation, the director of Big O offered a six-month, full money back guarantee for the Spike 'D' when it was introduced in March 2003. Excited about incorporating fresh durian—her favourite fruit—on layers of soft sponge, Choh soon stumbled upon the predicament of storing the dome-shaped cake without its pungent scent permeating the chiller. The practical solution of enrobing it with a dark, decadent coat of chocolate ganache fast made the experimental dessert this cafe's bestseller for over eight years. #02-04/05 Wheelock Place, 501 Orchard Road. Tel: 6737 8472
CANDLENUT KITCHEN
At chef Malcolm Lee's year-old restaurant, where the extra effort is made to perfect labour intensive dishes reflective of his heritage, it is not surprising to learn that the durian ice cream is churned out fresh daily. With every order of the Chilled Durian Soup, a scoop of the homemade iced treat is added to a glass of cold coconut milk and topped with D24 puree. Topped with crunchy pieces of feuilletine, it feels less of a soup and more like a lovely breakfast of cornflakes, fruit and milk with an unmistakeable Asian twist. 25 Neil Road. Tel: 6226 2506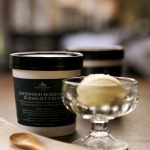 GOODWOOD PARK HOTEL
Although the majority of their durian offerings are only available between March and July, we're inclined to include them as their pungent treats serve as a benchmark for all purveyors. This year, Goodwood Park has yet again outdone themselves with their new limited edition 'Mao Shan' Powder Puff—the giant profiterole's crisp and chewy shell is filled with luscious and sinful Mao Shan Wang flesh, feared and loved for its overwhelming flavour and aroma. While the Durian Fiesta has passed, don't fret—the hotel's signature durian crepes and homemade ice cream are available all year round at the Coffee Lounge and L'Espresso. 22 Scotts Road. Tel: 6737 7411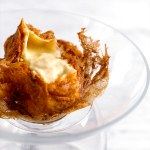 MAJESTIC RESTAURANT
Here's a fun fact behind executive chef Yong Bing Ngen's Crispy Durian Ice Cream: it's not actually made of ice cream. Instead, the flesh from top grade Mao Shan Wang durians is harvested and frozen for a creamy bite, then dropped in batter and deep fried in 240°C vegetable oil for a shattering carapace. Crunchy and cold, the dish is further enhanced by dots of mango coulis which cut right through the fruit's velvety richness. New Majestic Hotel, 31-37 Bukit Pasoh Road. Tel: 6511 4718. Book a table at Majestic Restaurant with Chope.
THE DAILY SCOOP
You know that this ice cream joint won't disappoint the moment you step through their glass doors—with the blast of cold air comes the unmistakable waft of odoriferous toothsomeness. The dedicated ice cream makers hand churn the icy treat to promise a more viscous texture, evident in the fibrous and almost chewy consistency, and uses only 'Cat Mountain' (Mao Shan Wang) pulp for its rich bitter-sweet flavour and potent fragrance. 43 Jalan Merah Saga, #01-78 Chip Bee Gardens. Tel: 6475 3128.
UDDERS ICE CREAM
Some may know this creamery best for their signature strong and brisk liqueur offerings, such as Rum Rum Raisin and Bailey's & Bourbon, but faithful followers also rave about their Mao Shan Wang Durian ice cream. The dense creation is thick with pulp, condensing complex bitter and sweet flavours and fragrances into a glossy sphere. There's also the alternative option of the D13 Durian ice cream which launched earlier in April, whose flesh yields more bitter nuances than most varieties. 155 Thomson Road (beside United Square). Tel: 6254 6629
PINE GARDEN
The Mao Shan Wang Choux Puffs here come in two sizes: the mini ones are sold with a minimum order of twenty pieces and the large durian cream puffs are the size of a Mcdonalds' cheeseburger. Well, all the better for durian lovers to enjoy the pungent fruit filling sandwiched between two pieces of crusty pastry. A dusting of icing sugar on top brings out the sweetness of this delectable treat. Ang Mo Kio Avenue 10, Block 529 #01-2369. Tel: 5457 6159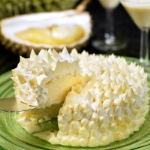 CAFÉ MOSAIC
A perennial item of the restaurant, Café Mosiac's Signature Durian Cake may look cloying at first sight but its light and airy sponge packed with durian puree and topped with luscious fresh cream, will change your mind. We'll have another slice please. 76 Bras Basah Road, 1F Carlton Singapore. Tel: 6311 8195
JANE'S CAKE STATION
It takes a bit of a travel to get to Jane's Cake Station but the journey was well worth it when we had a taste of its Durian Cake. The small neighbourhood bakery certainly knows a thing or two about specialising—there's only the Chocolate Fudge Cake and Durian Cake on offer. The latter is packed with durian goodness of an 'ice cream' like texture and topped with a slightly salty, pale yellow, buttercream frosting that goes really well with the aromatic king of fruit. Allow it to defrost a little before consuming to avoid icicles. 265 Jalan Kayu. Tel: 6481 1322
SHARE