What we ate at World Gourmet Summit 2018
WGS chefs' creations took diners' palates for a trip around the world.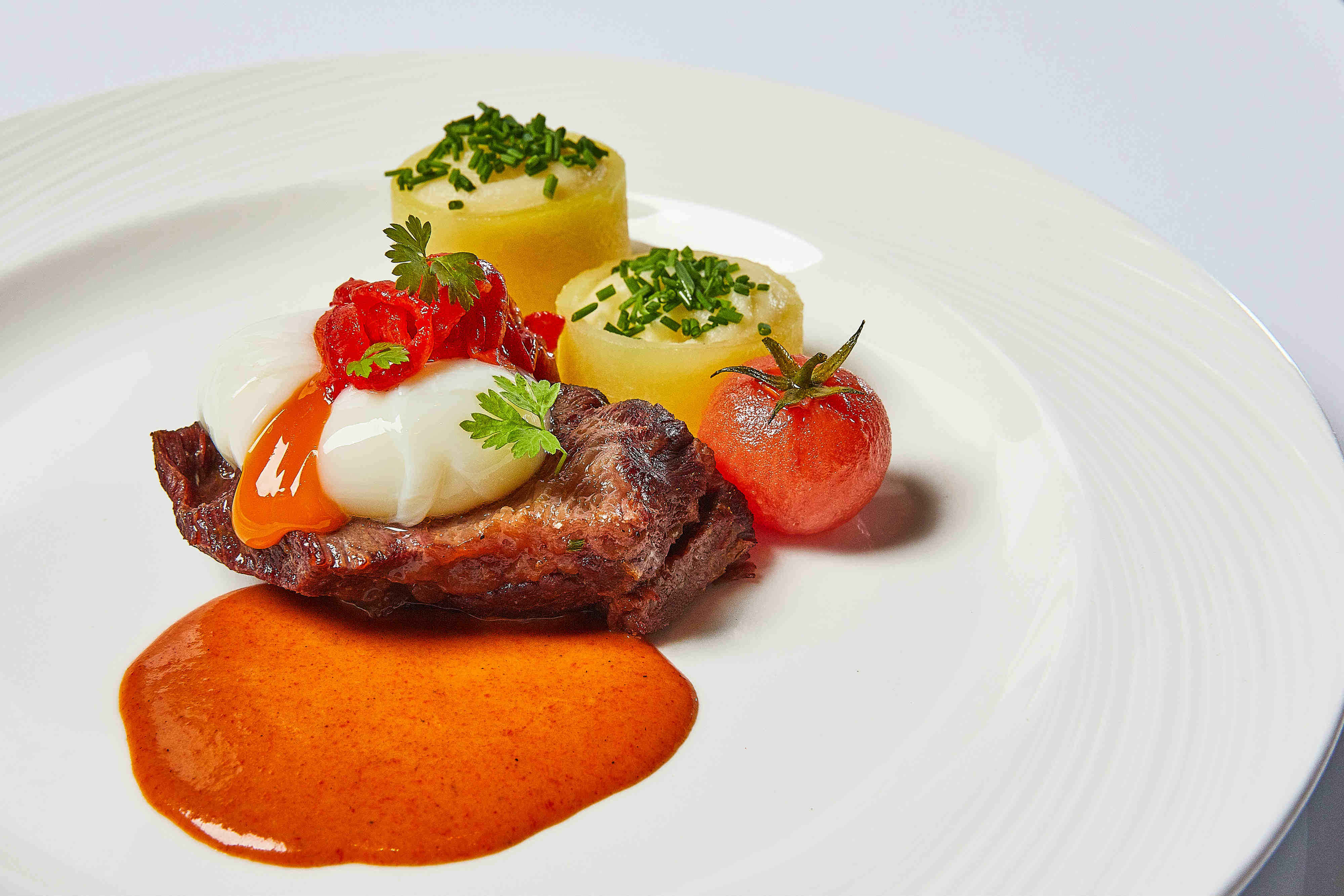 The 22nd edition of the World Gourmet Summit (WGS) – themed 'The Discovery WGS' – saw almost 16,000 people attend 50 events from 2 to 29 April. Guests were treated to a bevy of dynamic masterclasses, luncheons and dinners by top toques and young culinary stars from Asia, Eastern and Central Europe, and America.
Here's a recap of a few of this year's highlights:
Masterchef Dining Delights featuring Ryu Tae Hwan
Morsels, 18 and 19 April
Guest chef Ryu Tae Hwan from Korea's Ryunique lived up to his fame with a virtuoso volley with Morsel's chef Petrina Loh. Loh presented inspired dishes such as the humble kohlrabi in three ways: confit, freshly shaved, and fermented. Ryu's silkie fowl ginseng was served two ways, as a ginseng soup and with soba noodles. It was the apple-fed Yesan pork jowl that stole the show, finished on charcoal and served with cabbage and apple kraut. As befitted the duo's adventures in fermentation, the wine pairing menu also took some risks, with a diverse range that included sake. Guests also got to sample Ryu's famous 'walnut' dessert, made with mini potato and caramel with walnut nougat, while Loh brought finesse to a jackfruit, coconut and marigold cress dessert layered in agar-agar.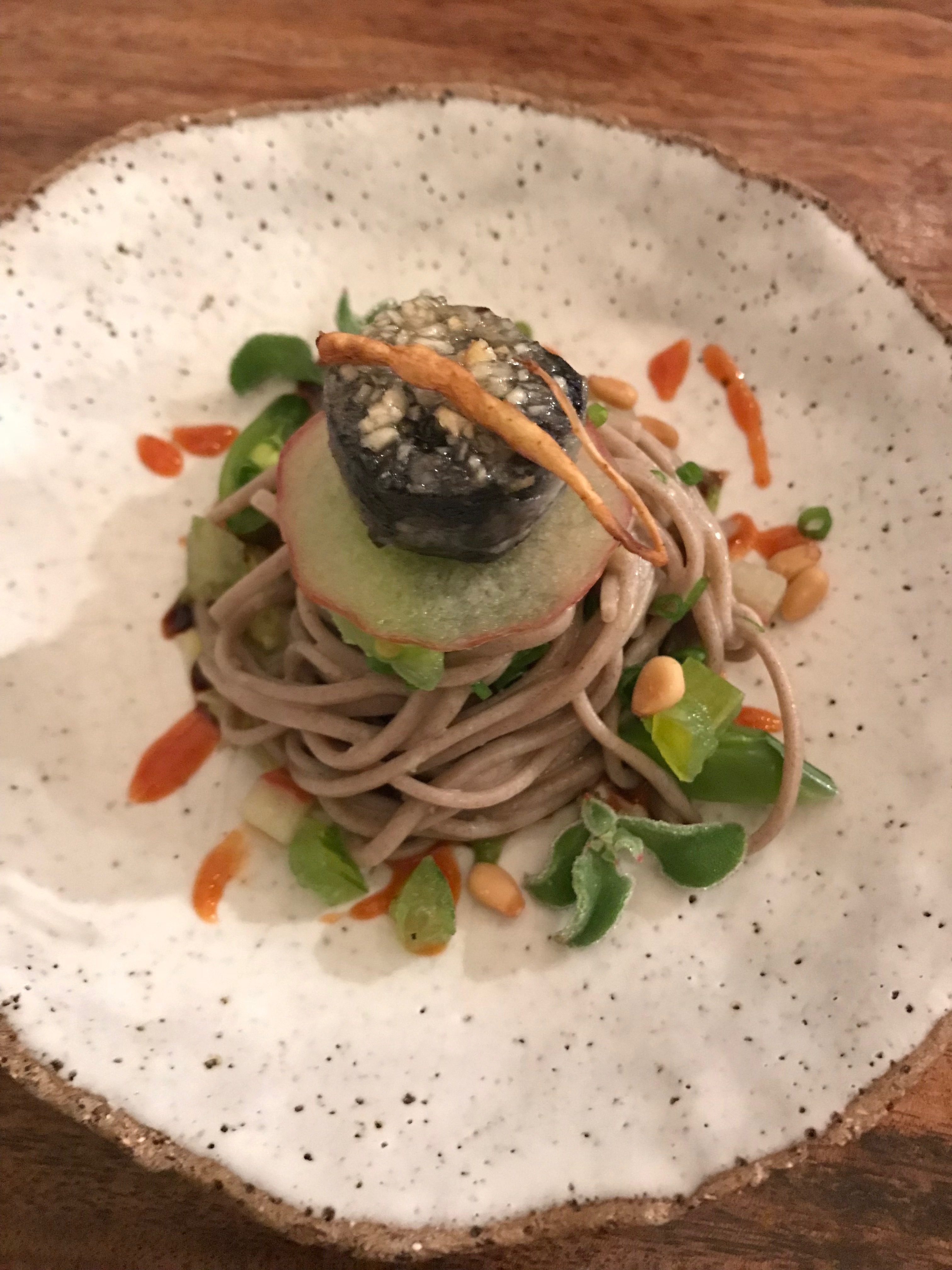 Wine Pairing Dinner at Xin Cuisine
Xin Cuisine, Holiday Inn Singapore Atrium, 13 April
Xin Cuisine at Holiday Inn Singapore Atrium participated for the second time, showcasing five new dishes from executive Chinese chef Chan Shun Wong. Vinophiles were also treated to a one-night only six-course dinner paired with wines, where delicate dishes and complementary wines didn't overwhelm the palate. Black bean cod with superior light soy sauce found a match in an unoaked Ruffino Libaio Chardonnay from Tuscany, where the refreshing wine brought a fruity profile to the traditional dish. The finale of braised noodles with lobster also worked well with a crisp white, this time a Kapuka Sauvignon Blanc from Malborough.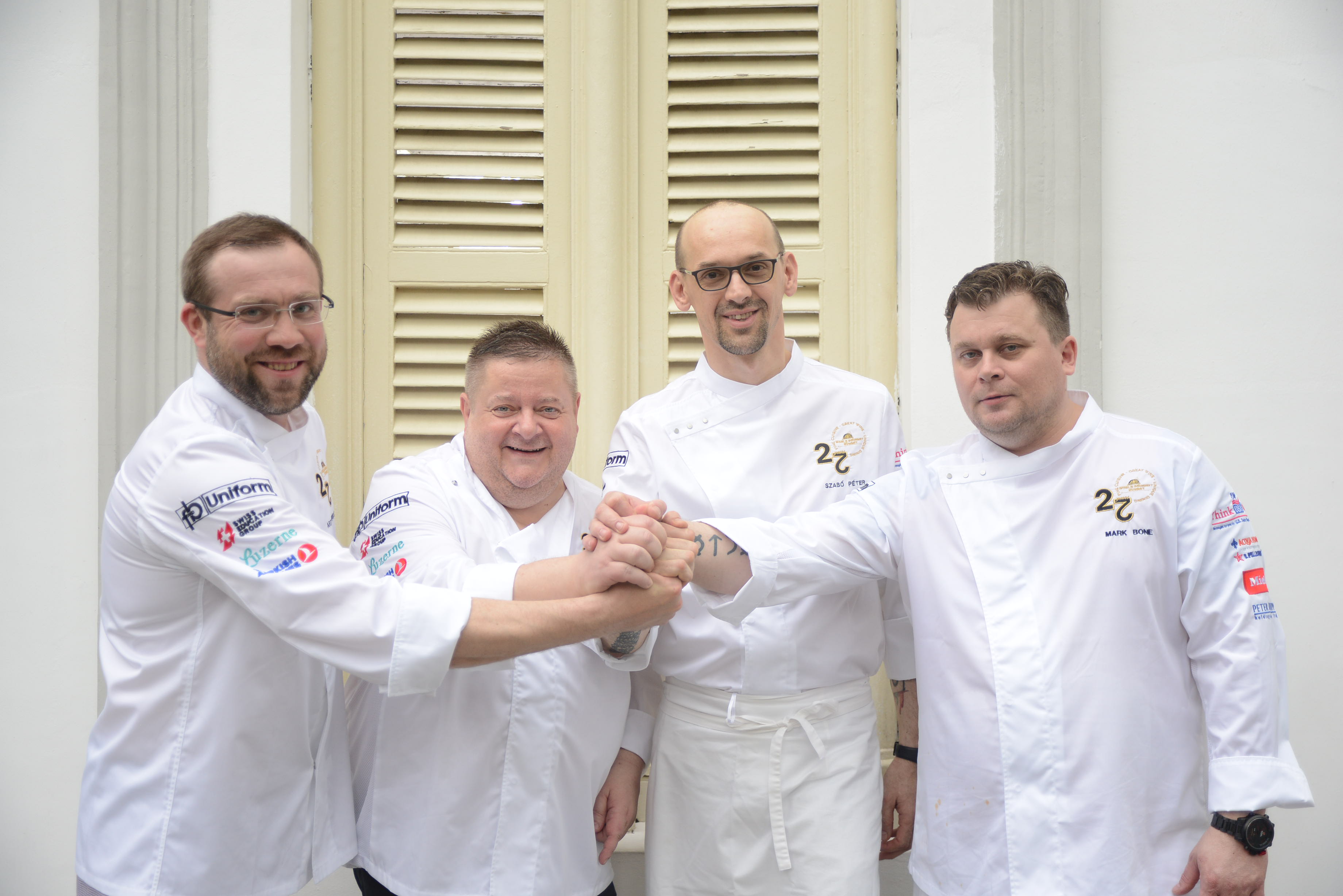 Chefs' A La Minute – Meet the Stars
CHIJMES Hall, 16 April
Guests caught a glimpse of this year's visiting chef lineup at the CHIJMES Hall, where up-and-coming Ukrainian chef, Yaroslav Artuykh, piqued our curiosity with talk of ryazhenka, a traditional fermented milk that was used in his Baked Colostrum Sponge Cake, while Irish native Kevin Thornton shared scrapings of his prized 3,000-year-old bog butter. Concluding the event was Alba Avilés, Mexico's tequila ambassador, throwing our preconceived notions of the spirit out the window with a sampling of Tequila Tapatío Añejo.
Culinary Masterclass & Luncheon at MIELE feat. Russ Lusted
Miele Singapore, 18 April
Ross Lusted, Australia's two-hatted chef and chef-owner of The Bridge Room, one of Sydney's top restaurants, led a Culinary Masterclass & Luncheon at Miele, during which he introduced to guests a menu crafted from his international travels. His four-course menu starred Thai-inspired Mud Crab with pork caramel, Maine Lobster with palm hearts and pomelo, along with a spiced Master Stock Pigeon with sweet date paper and harissa from Morocco, before ending on a sublime sweet note with Asian-inspired Whipped Black Sesame with puffed rice.
Hungry for Hungary
La Brasserie, The Fullerton Bay Hotel Singapore, 16 April
Proving there's more to Hungarian cuisine than goulash, chef Péter Szabó of Budapest's highly acclaimed La Parilla whipped up contemporary Hungarian dishes influenced by his travels, as part of his guest stint at La Brasserie at The Fullerton Bay Hotel Singapore. A beautifully plated Jellied Arctic Char went well with an acidic pickled Spanish onion, horseradish mousse and salty trout caviar, but the Beef Cheek a La Csaky "New Style" was a clear standout. The succulent beef simply melted in one's mouth, and paired excellently with the '63 degree egg', which when cut saw the golden yolk ooze out and meld with the creamy roasted bell pepper sauce.
WGS's 18th Awards of Excellence 2018
One Farrer Hotel & Spa, 28 March
As epicure is the official media partner of WGS, our senior publisher and executive director Cecilia Goh presented the Pastry Chef of the Year (Regional) award to Florian Guillemenot of Kuala Lumpur's Le Cordon Bleu College of Culinary Arts during the gastronomic festival's Awards of Excellence at One Farrer Hotel & Spa.